I have just returned from the Merano Wine Fest and I finally stop for a moment to tell you about the winery Maximagoof its vini, of its Amarone della Valpolicellabut especially of the experience I had around Verona. I decided to give this article a different slant because Camilla Rossi Chauvenet particularly struck me, because in some way, in its own way, it reminded me of myself. So thanks to Pellegrini SpA for this wonderful new Press Tour and for introducing me to her! ❤️
I am a very romantic girl, but a romanticism that extends to every aspect of life. And when I talk about Romanticism I really mean that quest for the Sublime that animated each of Turner's paintings and was expressed through a fascinating study of light and colour. That is why in 2015 I decided to leave my flat in the historic centre of Ravenna to chase that romantic dream I had as a child: the lake. Here I found those bucolic atmospheres that I once only imagined in my mind and I wake up with the sunlight filtering through the morning mist. Here I feel small before the vastness of Nature and this calms me enormously. The truth is that in this place, far from the hectic city life, the times and rhythms of the world, I have realised that I am enough for myself. I do not selflessly contemplate the beauty of the lake, but I am part of the system in which it expresses its stillness as much as its strength. And if you're wondering what these words have to do with Massimago and its wines... you'll understand in a few lines, I promise! ❤️🍷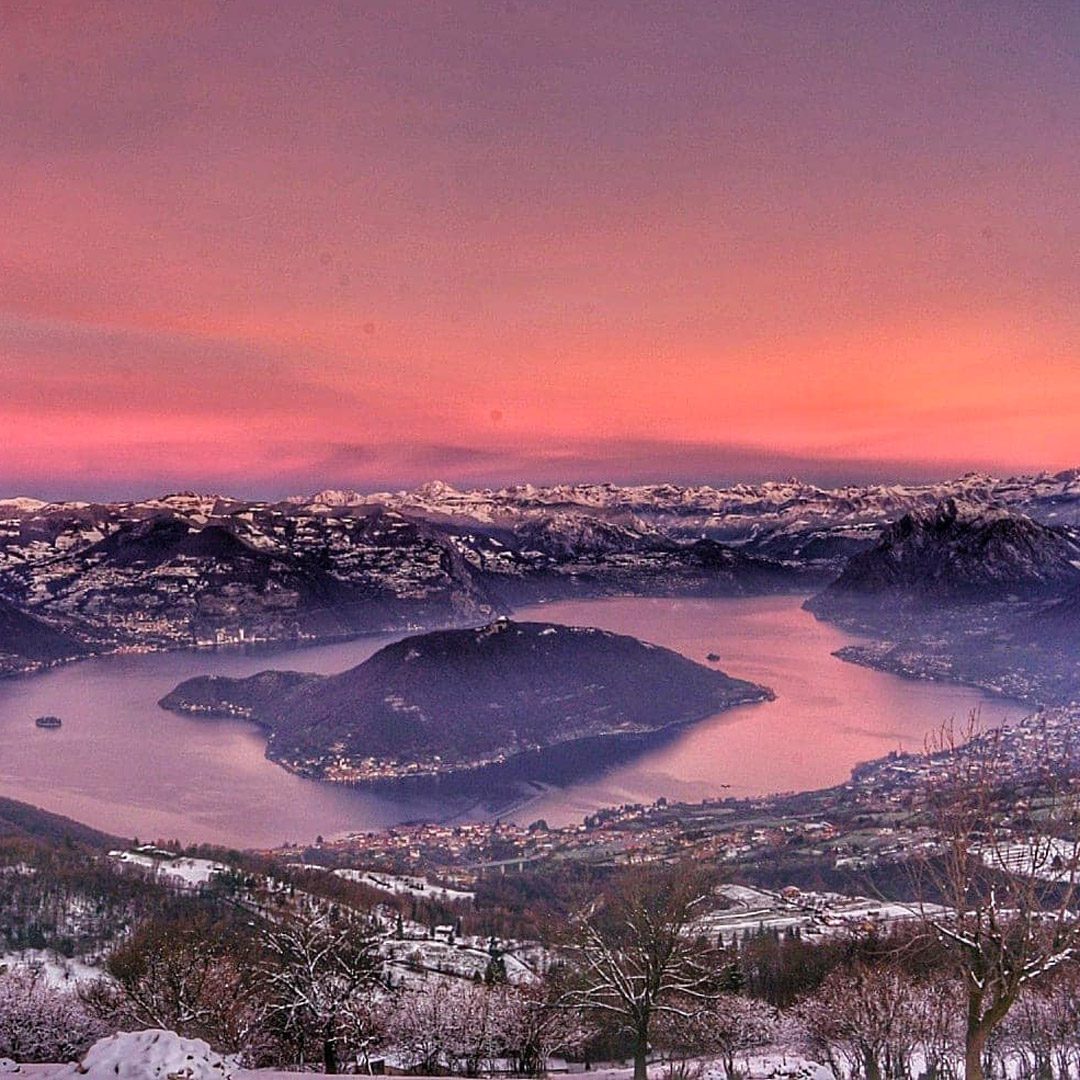 Massimago Wine Experience
5.30 p.m. - Welcome drink and presentation of the company at sunset on the panoramic wagon through the vineyards
After a short walk through the vineyards, we climbed onto a wagon where, by candlelight, we tasted the winery's first wine while the clouds were tinged a splendid coral colour. Small fried snacks degreased by this rosé bubble of corvina and corvinone with exceptional acidity and very easy drinking, with lots of spicy aromas. Camilla starts the story with the origin of the name Massimago, which in Latin means Maximum Agium, that is, where there is the highest level of well-being. This estate is owned by the Cracco family (his mother's family) since 1883 and was relaunched in 2003 with the wineryof the roomsof the cooking and the wellness centre! What can I say? Never was the name more apt! Where can you have greater well-being than a place where you can eat well, rest well, relax well and above all drink well?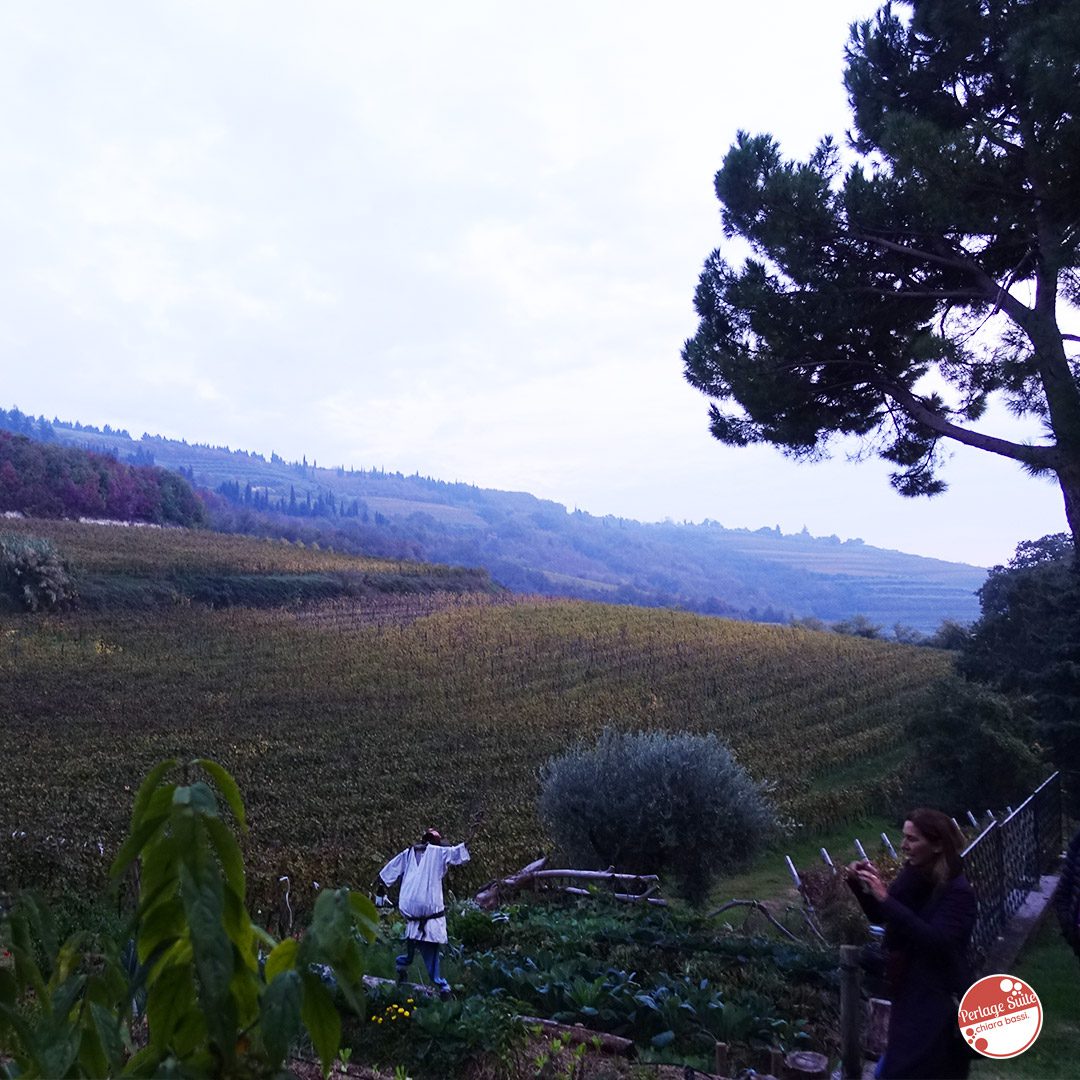 Massimago Wine Experience
6.30 p.m. - Visit to the fruit cellar and composition of a message of love for the drying grapes
The splendour of his face

would make the stars pale, like daylight,

the flame of a torch. If then his eyes

were in the sky, how much light up in the air:

so much so that the birds thought the night was over

would begin to sing.
These verses from Romeo and Juliet were the first things I thought of when I read the programme Camilla prepared for us for the Massimago press tour. I do press tours all the time, but such a romantic programme had not yet been proposed to me. That is why I decided to write this very sentence in my love note for the drying grapes. This part of the company is really beautiful and very modern: walls that open up allow excellent air exchange when climatic conditions permit. Bear in mind that during the long drying period of the grapes in small plastic crates, ventilation is essential to prevent rot. Wineries that produce Amarone della Valpolicella have large fans placed almost everywhere in the various rooms. 
What's more, I haven't told you yet that our walk through the vineyards started in the vegetable garden, where we gathered the ingredients to prepare a delicious bruschetta to be dressed with the extra virgin olive oil produced by Massimago itself. I prepared a crostino with smoked raw ham (which unfortunately does not grow in the garden or I would have a garden full of it!), cherry tomatoes, chilli peppers, salad and parsley. Ah, just the parsley was particularly good and fragrant, it was not the classic variety you find around! So, surrounded by the precious drying grapes, we ate these crostini combined with the Valpolicella DOC 2018. A 'light' red wine with extraordinary drinkability! Absolutely try it with grilled eel... or if you really don't like eel, it is perfect with cod and mackerel... and even with fried fish! Just to say that of course it goes very well with any aperitif appetiser and especially with cold cuts!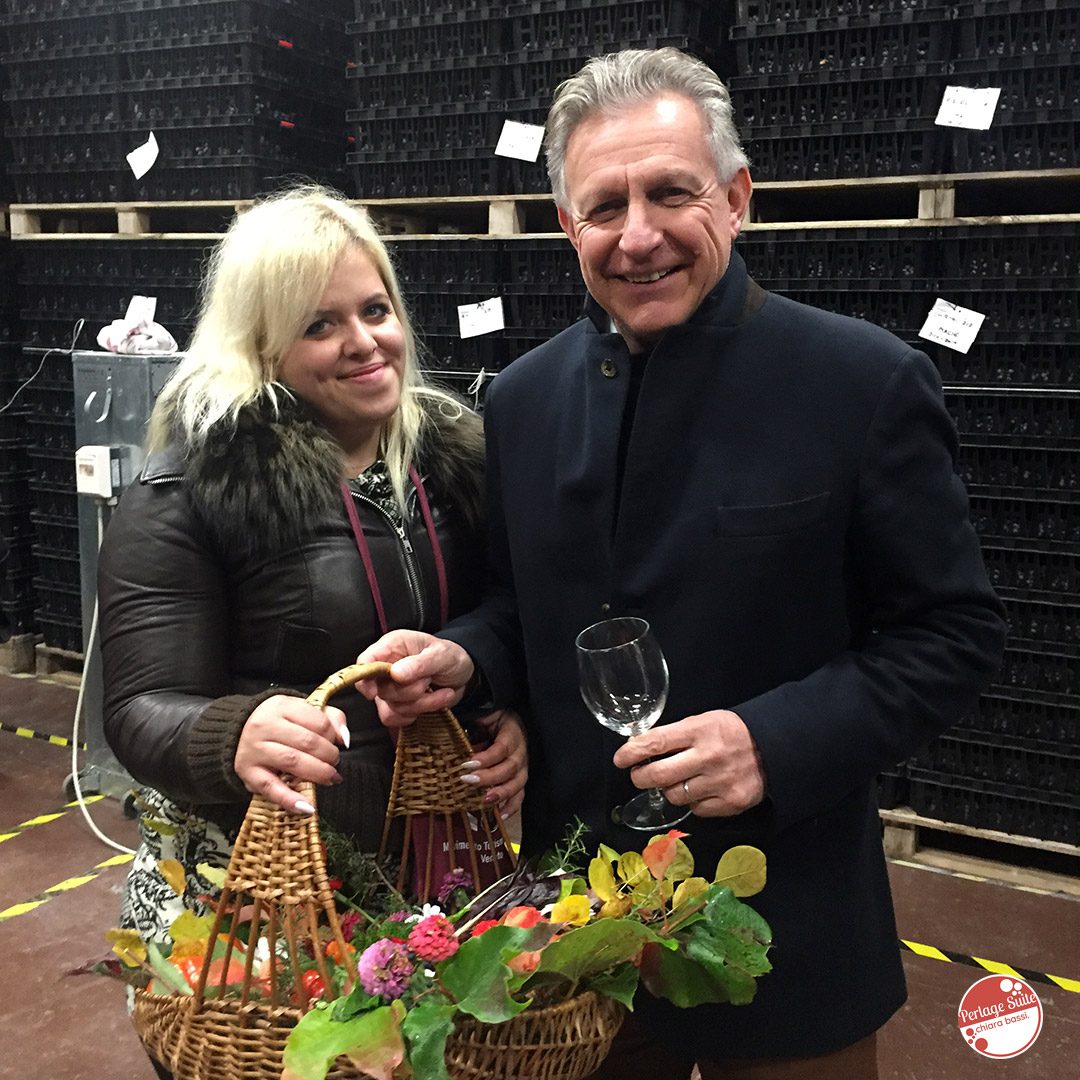 Massimago Wine Experience
20:00 - Aperitif in the Cooperage
The aperitif in the cooperage was postponed between the second and dessert: unfortunately the programme underwent constant adjustments due to bad weather. I must say, however, that I also enjoyed this formula very much: we took the opportunity to taste different vintages of Profasio, in my opinion the company's most interesting wine! Ihe Profasio is the Valpolicella Sueriore DOC and I tasted the 2009, 2011, 2012 and 2015. I found the 2009 an excellent wine, the 2011 convinced me on the nose, but in the mouth I found it 'sitting' and with an unpleasant taste. The 2012 is extraordinary, crazy... I would have drunk the whole bottle without realising it! Balsamic, mineral, spicy, soft but still very fresh and with a powerful structure that does not detract from its pleasantness. The 2015 was also a fantastic vintage for Profasio, but in my opinion you should take a few cases and keep them in your cellar for a couple more years to get the greatest satisfaction: I am more than sure it will evolve magnificently! The Profasio grapes come from the best plots in Massimago: Macie and Boscare. The soil is calcareous and mineral and the vineyards, located at an altitude of about 350 metres above sea level, are south-west facing.
Profasio in Greek means 'that makes you talk'... and I must say that two people in front of this bottle could tell each other the most precious secrets or the most important projects and be really enthusiastic and confident.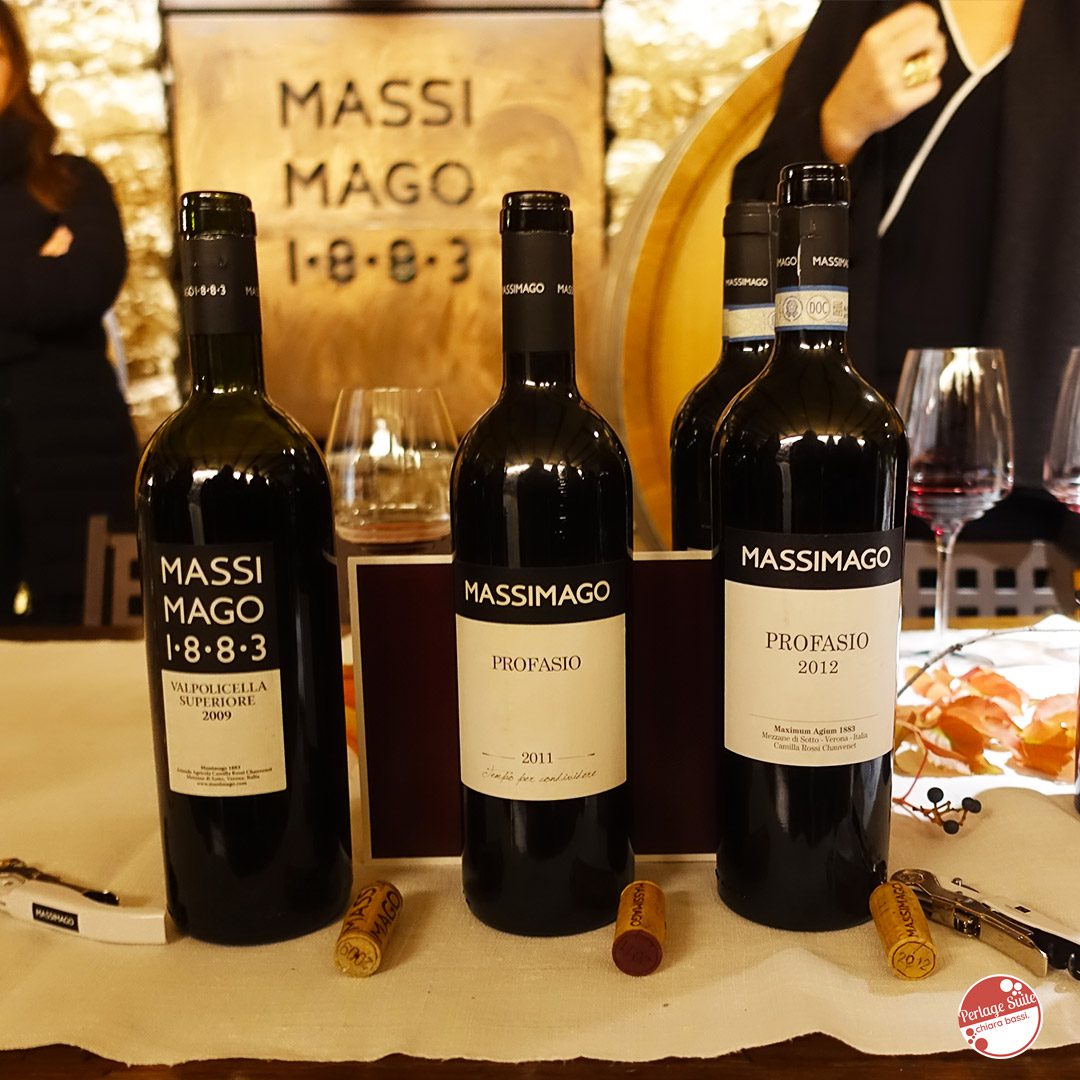 Massimago Wine Experience
20:30 - Dinner with the winery's wines in front of the fireplace
You know what's nicer than dining in 14 in front of a lit fireplace in the company of a sweet melody and fine wines? Just doing it in two! Chef Ervin prepared us a rather interesting menu with km0 ingredients where the second course stood out, the chicken roll cooked at low temperature with corvina grape sauce and onion cooked in Amarone. Paired with theAmarone della Valpolicella DOCG 2013 that I found very pleasantespecially in the mouth, thanks to its balance! Then I want to thank Camilla for letting us taste something as precious as the bloodletting of Amarone 2010 in combination with the dessert, which I also enjoyed very much! An Amarone and red turnip semifreddo with almond and beetroot crumble that was well thought out in terms of both colour and taste and texture, bravo Ervin!
Finally, I would like to emphasise the mise en place... the Massimago wooden plate is very nice!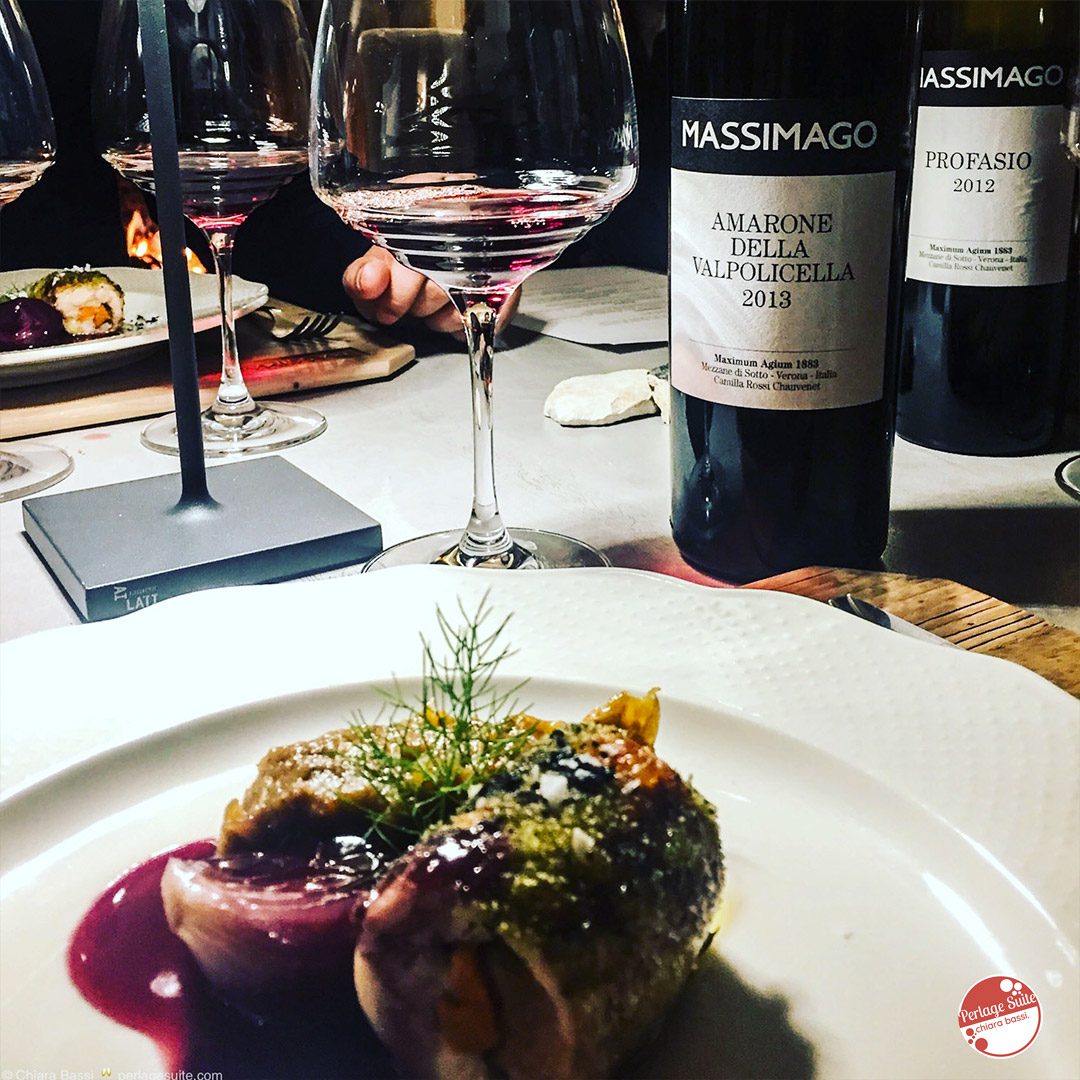 When I say that the ingredients are Km0are really km0! In fact, there is a hen farm on the estate with a 'not-so-awake' rooster that -luckily- does not disturb customers by crowing at all hours like my neighbour's! 🤬😅
Rabbits are also present... and all animals are treated well and have ample room to roam as well as having the pleasure of sleeping inside the barrels that serve as their comfortable homes! Pictured is one of the protagonists of 'la grisetta', I believe a close relative of our dinner.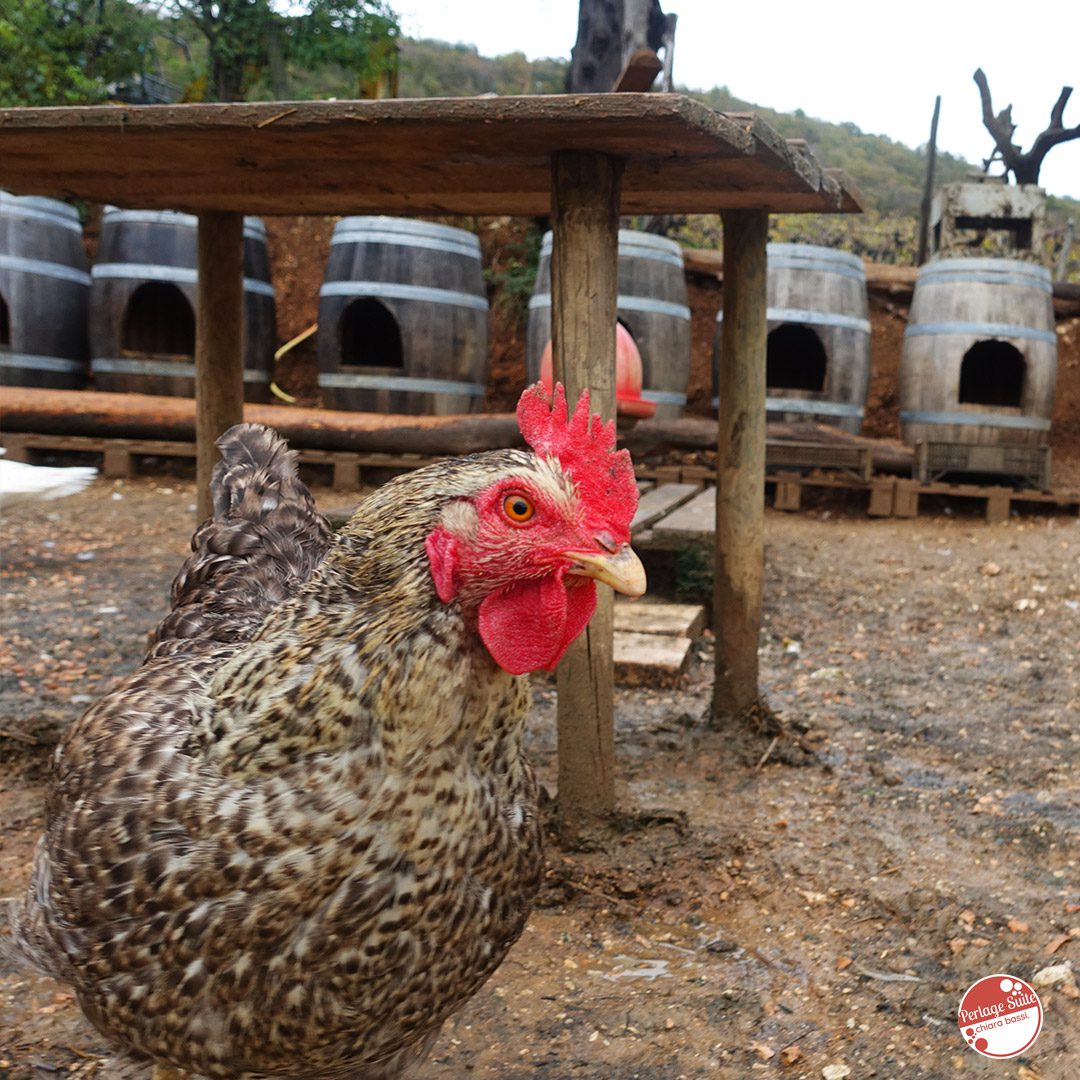 Massimago Wine Experience
22:00 - Castagnata in front of the bonfire
For me, the most beautiful evenings are those in winter, perhaps with snow, in front of a bonfire. The mulled wine warming our hands as we peel a roast chestnut and maybe someone playing the guitar. The moon, the stars, the snow, the trees that seem to touch the sky.
Unfortunately it started raining... but we ate our chestnuts in front of the fireplace in the dining room. It was a very atmospheric atmosphere, however, thanks to the beauty of the room where everything is taken care of in every detail.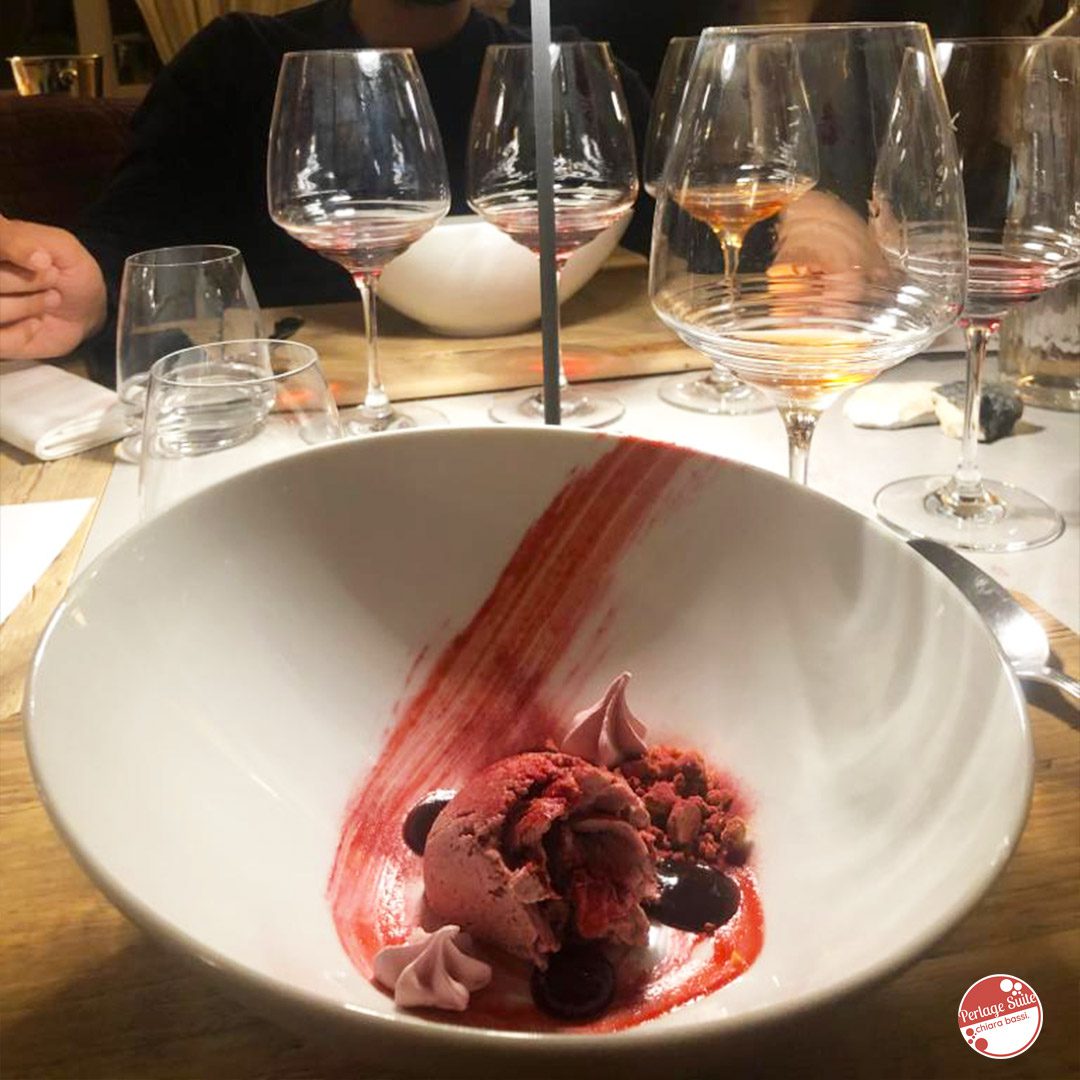 Massimago Wine Experience
22:30 - Witch hunt in the forest with night walk and tasting of old vintages in the highest plot
Here, I was very curious about this and even expressed it several times to Pietro in the car! Unfortunately, the weather did not assist us, so no witch hunt! What's more, I'm afraid of the dark... who knows what a night walk in the woods without the moon was like! Luckily we had already tasted the old vintages in the cooperage... but I missed not being able to walk in the highest plot! I really hope Camilla will reorganise it in spring or summer! Besides, I love walking, especially at the lake among the vineyards.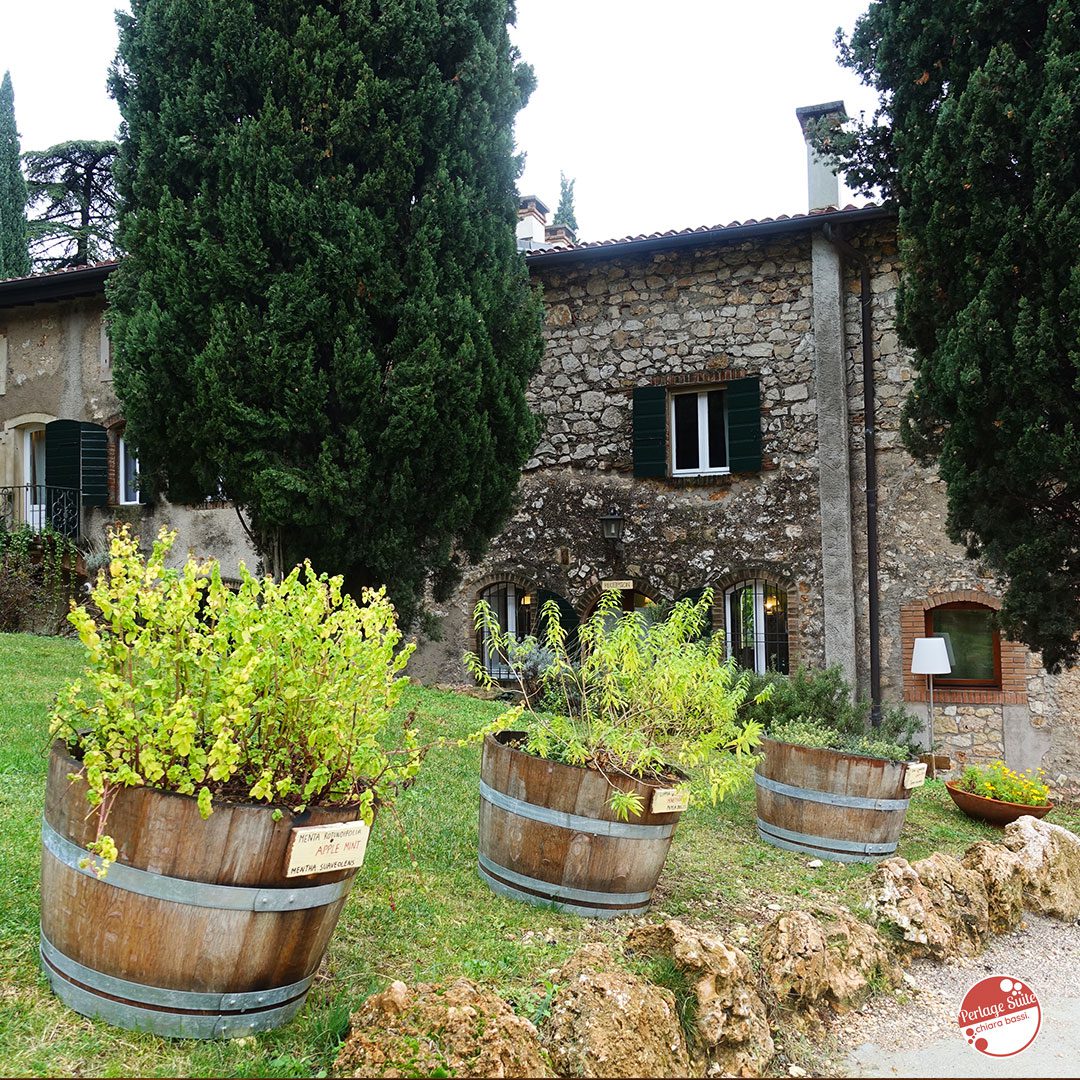 So, while I finished this article, I prepared and baked my cake for next week's breakfast. Making it is very easy: all you need is a kneading machine Kenwood Chef like mine which you can find on Amazon by clicking HERE (if you don't have it, give it as a Christmas present... an ex-boyfriend gave it to me for Christmas and I must say it was one of the best presents I've ever received!) and a round silicone mould with a diameter of 18 cm! Here are the ingredients if you want to prepare it... I'm curious to taste it with that tidbit that Camilla made me feel with the cake, I think it looks really good.
4 whole fresh eggs
160 g butter of excellent quality
100 g manitoba flour
60 g potato starch
100 g icing sugar
60 g caster sugar
6 g vanilla baking powder
the grated rind of a lemon
a coffee cup of rum (possibly agricultural) or, in an emergency, a rum vial
a pinch of fine salt
To make it, beat the eggs with the caster sugar until light creamy, then add the butter and icing sugar. When you have obtained a delicious cream, add the rum (or aroma) and grated lemon zest. Meanwhile sift the flour, starch and baking powder and add them to the cream one spoonful at a time. Finally a pinch of salt... and voilat, the mixture is ready to be put into a silicone mould and then into the static oven at 170°C. In mine it baked in 40 minutes, but to be on the safe side, I recommend you do the toothpick test after 30 minutes: take it out as soon as it is ready! If you like you can dust it with bitter cocoa or icing sugar!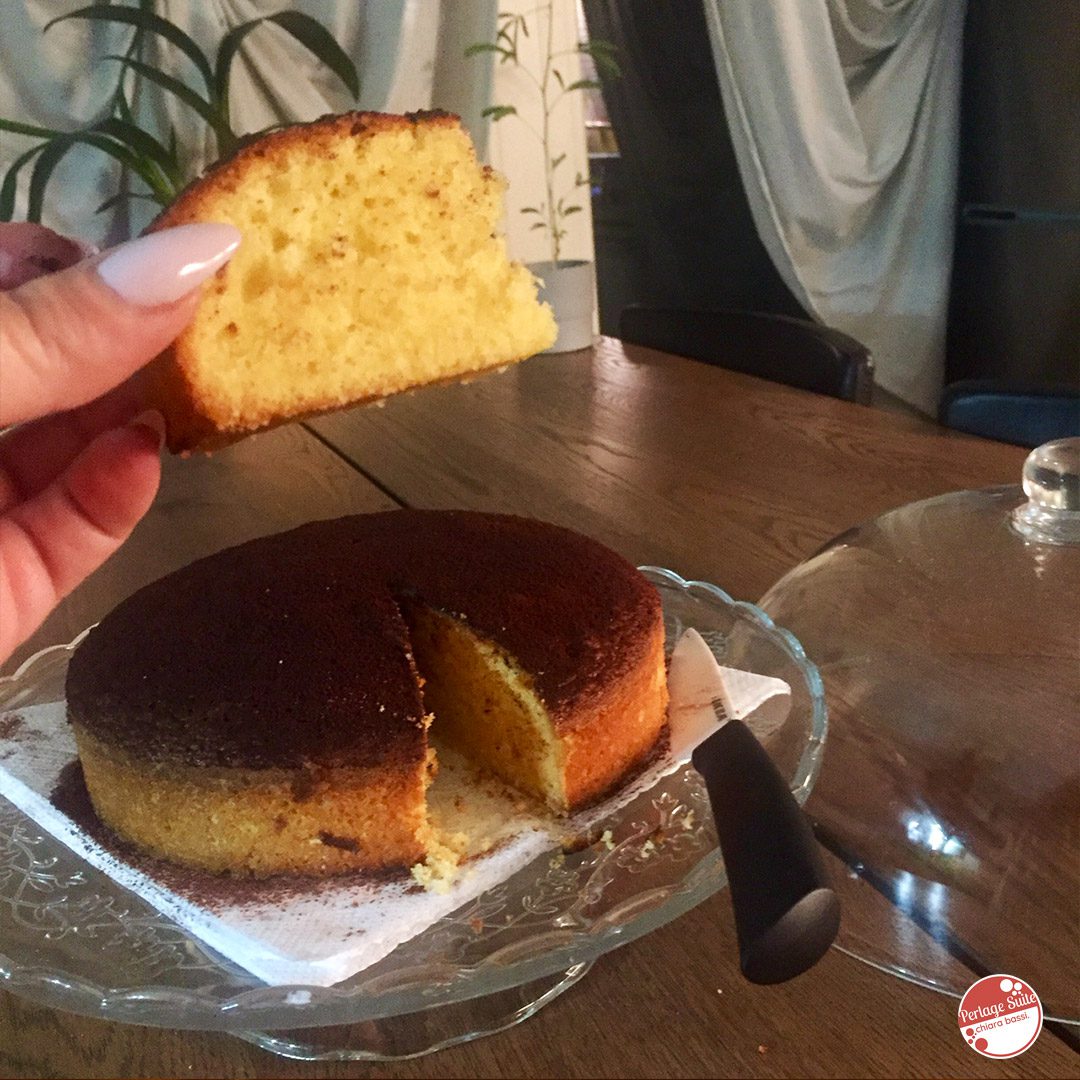 Now I'll say goodbye, I have coffee and a slice of cake waiting for me while I watch 'Love Has No Rules' on the couch with the blankie, the dog and a yankee channel lit Madagascar Vanilla... just to be in the romance theme!
Cheers ❤️🍷
Chiara
PS As always I thank Sony and Photo Universe for the splendid RX100M4 professional compact camera with which I took the most beautiful photos in this article.
P.P.S. Do you know Massimago and his Amarone della Valpolicella? Tell me in a comment!