Yesterday I promised myself I would publish an article about pairing red wine and fish, but when I took an hour's break from writing I found myself watching a film on Netflix called Self-Made: The Life of Madam C. J. Walker. It may be that I was born with the myth of the Self-Made-Man (or perhaps it would be better to say Woman?), but I found this film inspiring. A wonderful performance by Octavia Spencer (whom I had already enjoyed in The Divergent series) as Sarah Breedlove, America's first self-made millionaire woman... black to boot, at a time in history when her parents and brothers were still slaves on plantations. Needless to say, I have not finished the article - which I will publish tomorrow - and I have decided that today, on Women's Day, I want to share with you a reflection on women and in particular on the Women of Wine.
A small premise...
This morning, both Elisa Gubellini and Franco Ziliani sent me on whatsapp an article that Franco published on his blog featuring a nice piece Elisa wrote for him, which I agree with to a great extent. I find myself in many things he said: except in exceptional cases (like almost lost trains, etc.) I have never left home without my hair in order, perfectly made-up and my nails lacquered with a perfect almond shape. In fact, I confess that eaten nail polish even makes me a bit disgusted. Unlike her I hate heels because I like to walk a lot and be comfortable. I didn't even wear heels on my wedding day: I chose a pair of jewel-like Geox ballet flats and only because mum gave me a dirty look when I thought of wearing flip-flops from the Birkenstock. I also chose a short wedding dress: do you know what a pain it is to go to the bathroom with a train? Not to mention the dirt that sticks to it! However, I've never left the house with a bag that didn't match my shoes. A designer bag of course: I've never bought a handbag at the market. Of course I prefer Orciani leather or Max Mara's Pasticcino Bag to a plastic Louis Vuitton, but the concept doesn't change. And yes, I go to the vineyard with black coconut trainers to match my bag. 
And here's a photo from my wedding where you can see the dancers... so much for self-made!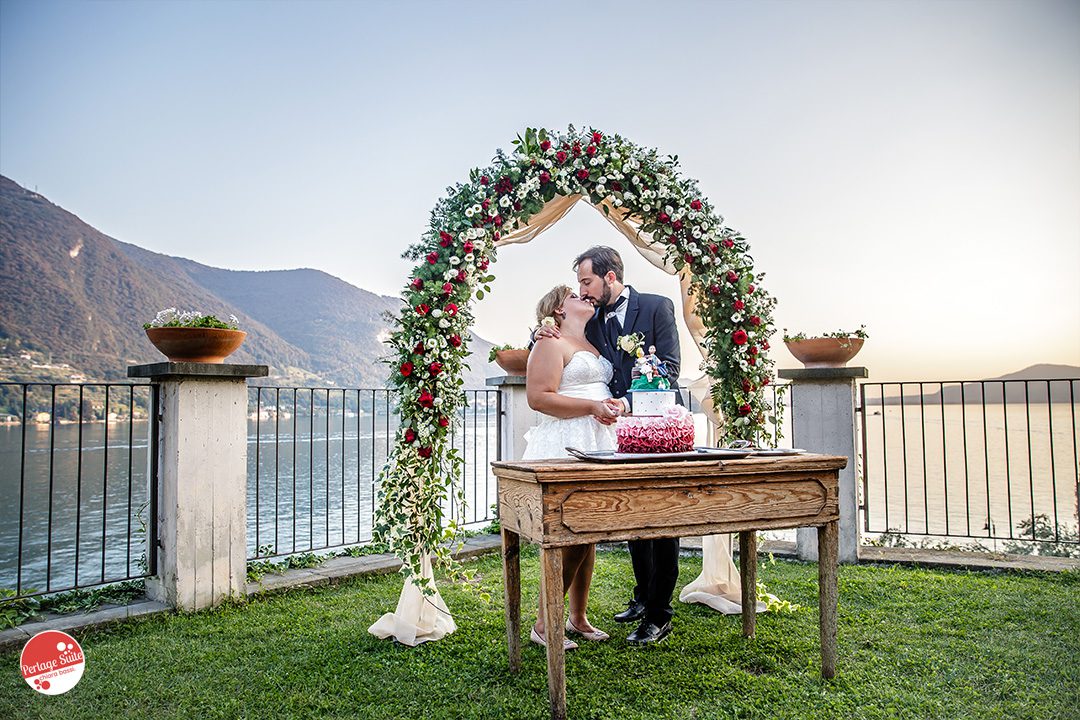 Aesthetically, I like myself a lot - despite a few extra kilos - and this contributes to making me very confident. What makes me particularly confident, however, is my intelligence and the person I am today, despite everything. In exactly two months I will be 36 years old and that is an age where some sums can actually be added up. Today I am exactly where I would like to be: I am writing on my wine blog in Monte Isola, the beautiful little island in the heart of Lake Iseo where I live with my husband Francesco and my old fox Paco. I am doing my dream job, and not by birthright: I have earned a respected place in the world of wine by studying hard, always questioning myself and remaining focused even when success seemed light years away. On my side I had my father, who always believed in me even when a project went wrong. My father taught me that real failure is not trying. My father taught me that I am full of talents and can go anywhere. My father taught me that true failure is to stand still and wait for things to magically come to you. My father taught me not to complain. My father taught me that if I want something I have to take it.
I haven't crossed the finish line yet today, but I'm definitely on the right path and now I just have to take one step after another to get where I want to be. As a woman of wine, I do not feel discriminated against at all. Of course, I see sons and daughters of art having a downhill road compared to me who have been trudging uphill for years. Just as I see phenomena who every day look for shortcuts to get ahead. But I would be lying if I told you that deep down I do care: I do, as you have probably guessed, do the breadsticks my own and my highest aspiration is to continue making them without others breaking them.
Subscribe to my newsletter or scroll down to continue reading the article!
Self-Made: Madam C.J. Walker and the battles of yesterday
Madam C. J. Walker was the fifth of six children and as I anticipated her parents and siblings were slaves working on a Louisiana plantation of Robert W. Burney who owned thousands of acres and about 60 slaves. Coinciding with her birth, the Emancipation Proclamation came into force and she was free, if only on paper, at least for the first few years. She could not study because Louisiana was too poor to maintain public schools. In the same years she was orphaned and at 14 was forced to marry to escape the abuse of her brother-in-law with whom she lived. By the age of 20 she was already a widow with a small child. She worked as a laundress for white families who did not fail to treat her very badly and remind her that she was worthless as a black woman far from the beauty standards of the time. In 1894 she married a jerk who within a few years started cheating on her, getting drunk and blowing all her money on gambling. When he came home he found time to beat her up. He came out of this relationship with difficulty in 1903 and lost almost all his hair, amidst stress and lack of running water to wash himself regularly. After a period of great insecurity she tried a magic ointment that cured her scalp and her hair began to grow back. From there she decided first to sell the product that had saved her, then to create her own product. After a series of battles, including one with her third husband C. J. Walker, who had cheated on her with one of his agents, she managed to turn her home basement laboratory into a major industry and at her death in 1919 had a fortune of $600,000, equivalent to 6 million euros today.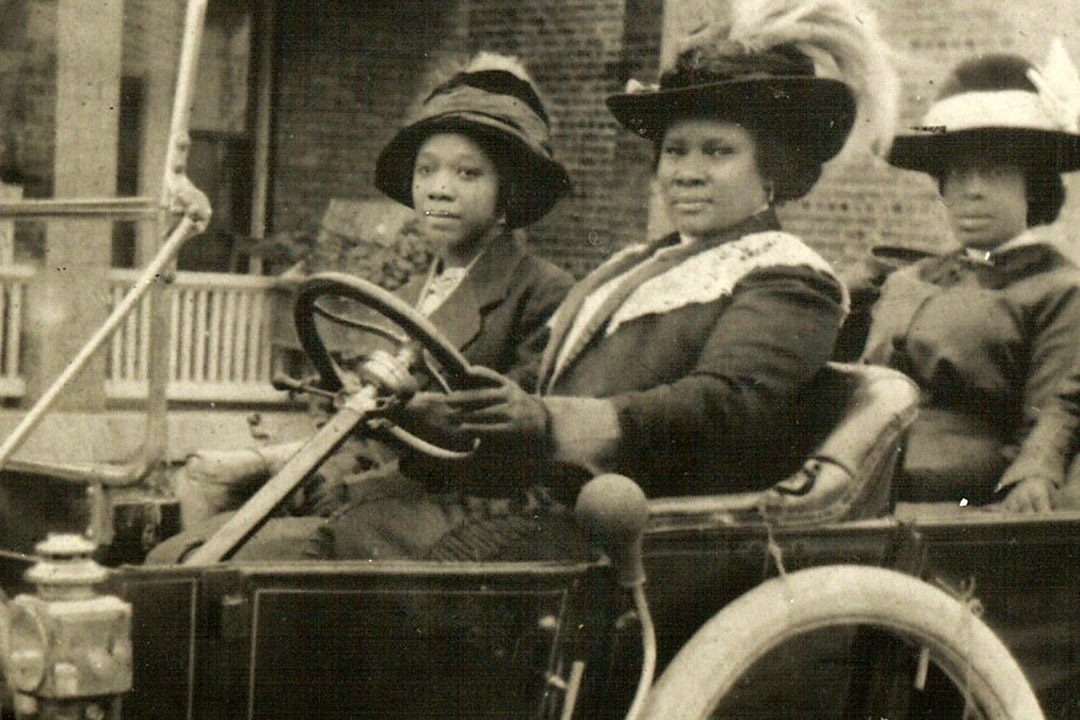 Self-Made: today's battles
My invitation to all women is therefore to be like Madam C. J. Walker and fight for elevate our 'race' or, rather, our gender. Race is an ugly word that it is time to erase from the vocabulary forever. In 1900, happiness was having fair skin and silky hair, once enough - at certain latitudes - to fill your plate. Today, being happy is something far more complex, but times have changed and with them the means at our disposal.
It is not important what your dream is, what life you aspire to. What is important is that you pursue it every day while remaining financially and emotionally independent. Don't wait for a man to save you or be your crutch: that is the first secret to unhappiness. I am happy to be married, but my happiness will never depend on my husband. My husband is the person with whom I want to grow old sharing the ordinary and the extraordinary. My husband is the person with whom I want to share sorrows and multiply joys. But my fulfilment should not depend on my husband. No woman should feel fulfilled just because she is married or has given birth to a child: these are ancient legacies that it is time to overcome.
What a woman must realise is to have a husband who loves and respects her, with whom she can eventually build a more or less large family. What a woman must achieve is to have a job that makes her economically independent and consequently free to be in a relationship out of desire and not out of necessity. What a woman must realise is to have a passion that she can eventually turn into a job, but not necessarily. What a woman must realise is to cultivate deep, intimate relationships with other women. Without envy or jealousy because those are the second secret to unhappiness.
We are all daughters of this time and we are all in the same boat. In fact no, we will never be in the same boat because the family we grew up in made us start from different points. Now, this is something we can really only accept. Having understood this, it is up to us to define the reflection we want to see in the mirror every day. Every woman every day should strive to be the best version of herself without wasting a minute trying to debase another woman. I am reminded of the saying that we women don't dress to please us or other men, we dress to avoid being criticised by other women. What a bad thing! Every woman must be free to be herself. When I hear in 2021 phrases like 'she is only there because she is hot and has boobs' I get goosebumps. They make me cringe when I hear them from a man, but even more so when I hear them from another woman. I'm a size 3C and I'm anything but busty, but if I wanted more boobs I'd just have to get them done, right? Boobs make me neither unique nor special, unless I want to be a porn star or an underwear model. Certainly a good appearance is a help in any field, but an advantage, be it big or small, is not enough to win the game. What game do we want to play then?
Stop, stop, and again stop looking at how other women are dressed/makeup/conceived and criticising them to feel better. Feel better about how you pursue your dreams, but stay grounded and always feel grateful for what you have. We are in the midst of a pandemic and there are feminicides every day, today having a stable job that allows you to pay for a house, bills and meals is already the first luxury. And if you take it for granted, you are just a spoilt and capricious child who will accomplish little in life. Great women like Madam C. J. Walker took nothing for granted: neither financial well-being nor love. And that is why they were able to rewrite history.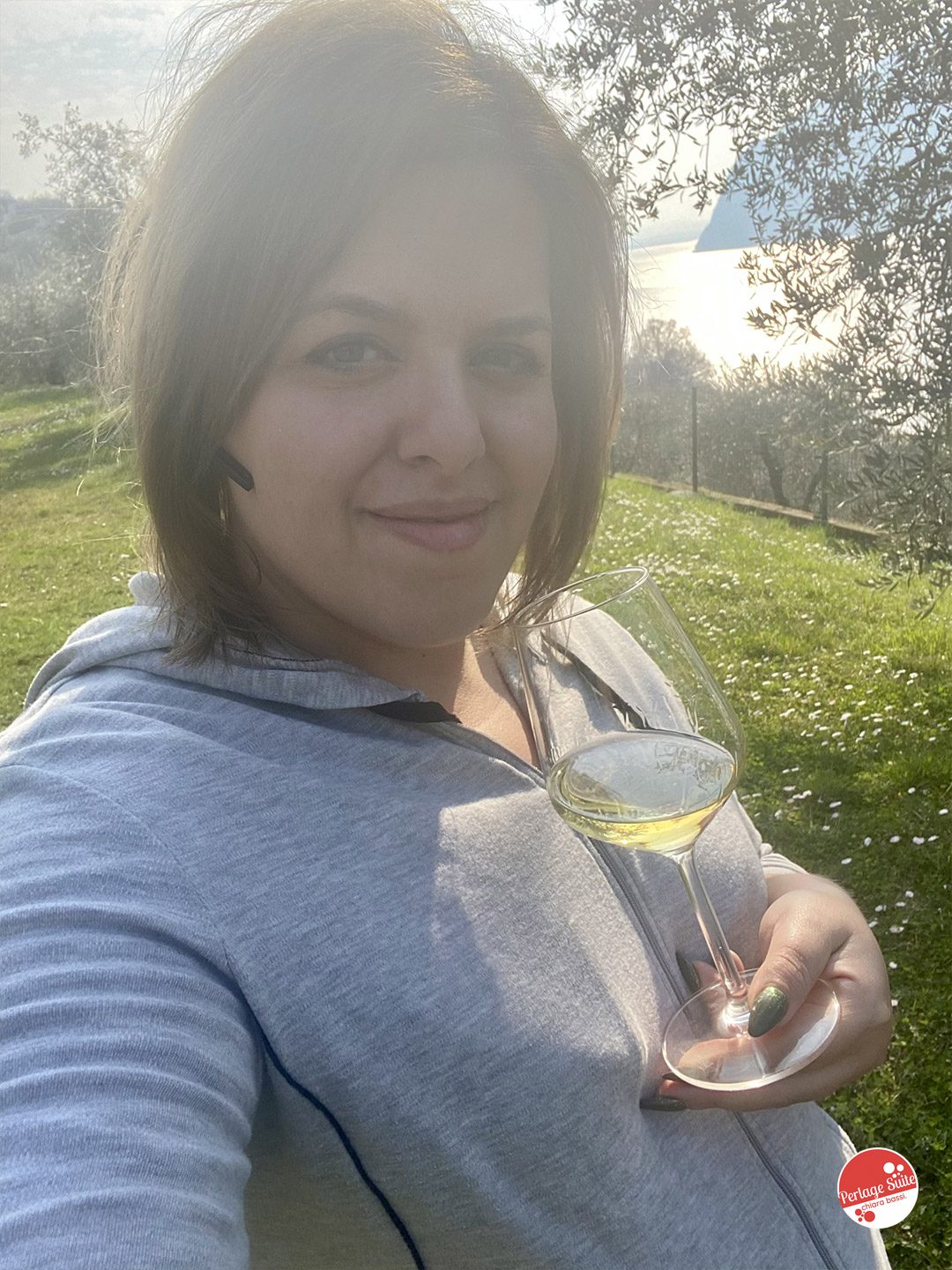 Self-Made Woman: what did I uncork for Women's Day?
At this point I can uncork a bottle and dedicate a toast to all the Women who struggle every day to build their lives. I chose a wine with a pretty pink, or rather fuchsia, label, but the wine is not rosé... is that OK? Arunda Extra Brut Classical Method Cuvée Marianne Disgorgement September 2016. How wonderful! That I love South Tyrolean bubbles is no secret....
It is made from Chardonnay 80% and Pinot Noir 20% grapes. Vinification is in steel and oak barrels, resting on the lees for 60 months. Dosage 4 g/l, 13%vol, 8,000 bottles produced annually and a cost of around €24. 
As with almost all wines, I received two samples of this label, same disgorgement. This is why I am happy to share with you first the tasting I did in October 2017 and included within my Sparkling Wines Guide and then today's tasting. I find it absolutely interesting and necessary to understand the ability of a classic method sparkling wine to evolve in the bottle.
Cuvée Marianna, Arunda Alto Adige Extra Brut disgorgement 09/2016 tasted October 2017
As I poured it into the glass I was struck by the really lively perlage and perfect finesse, number and persistence. On the nose, beautiful aromas of vanilla, crunchy hazelnuts, orange juice and freshly baked apple strudel. In the mouth it is pleasantly fresh and savoury, very intense, at times 'aggressive', persistent and important. It goes well with even very fatty and savoury cold cuts.
Cuvée Marianna, Arunda Alto Adige Extra Brut disgorgement 09/2016 tasted March 2021
It is deep straw yellow with brilliant gold reflections. Very fine, numerous and persistent perlage. Poured into the glass it seems to have been disgorged 'yesterday'. And for me, a lover of dated disgorgement, this is already off to a very, very good start. The nose is a riot of honey, crunchy almonds and dried fruit in general, fruit cake with custard, candied orange peel, butter and dried roses. In the mouth it is consistent, savoury, very fresh, with a still crisp and very persistent bubble. Perfect on its own, I will pair it tonight with gilthead bream stuffed with dried fruit and orange!
Cheers to all Women with a capital 'D' and to all the men who treat them like queens.
Chiara
P.S. If you want to read Ziliani's piece on Elisa Gubellini's Women's Day communiqué click HERE.