How to risotto pasta is a question I have often been asked by people who have seen me cook. Maybe because for me risottoing spaghetti or other pasta shapes is almost an obsession, I do it all the time, especially with durum wheat dry pasta. Personally, however, I think it is better to boil and then sauté fresh pasta to prevent it from becoming a bit rubbery and absorbing all the sauce. I always risotto dry pasta instead, following this recipe!
Another great thing I love about my lake is that it's like having a fishmonger's shop under the house! This Sunday morning I woke up at 8:30 and while Viola was getting ready to go out for breakfast and called Alessandro, who was already on the pier fishing! The catch was delicious: some beautiful perch, perfect for inventing a new recipe for lunch! Another thing I absolutely adore is 'nduja calabrese, a kind of salami paste seasoned with lots of chilli and put in the casing, perfect to warm up and spread on bread or dress pasta with. In short, today Lombardy has met Calabria in our dishes... and I must say with great success!
Ah, for those who don't know, Viola and Alessandro live above my flat with Golia, now Paco's official boyfriend! It's really wonderful to have such a nice relationship with your neighbours... and to be able to eat together! I really hope that our dear homeowners will put the barbecue in the beautiful lake-view solarium that we hope will be finished sooner or later!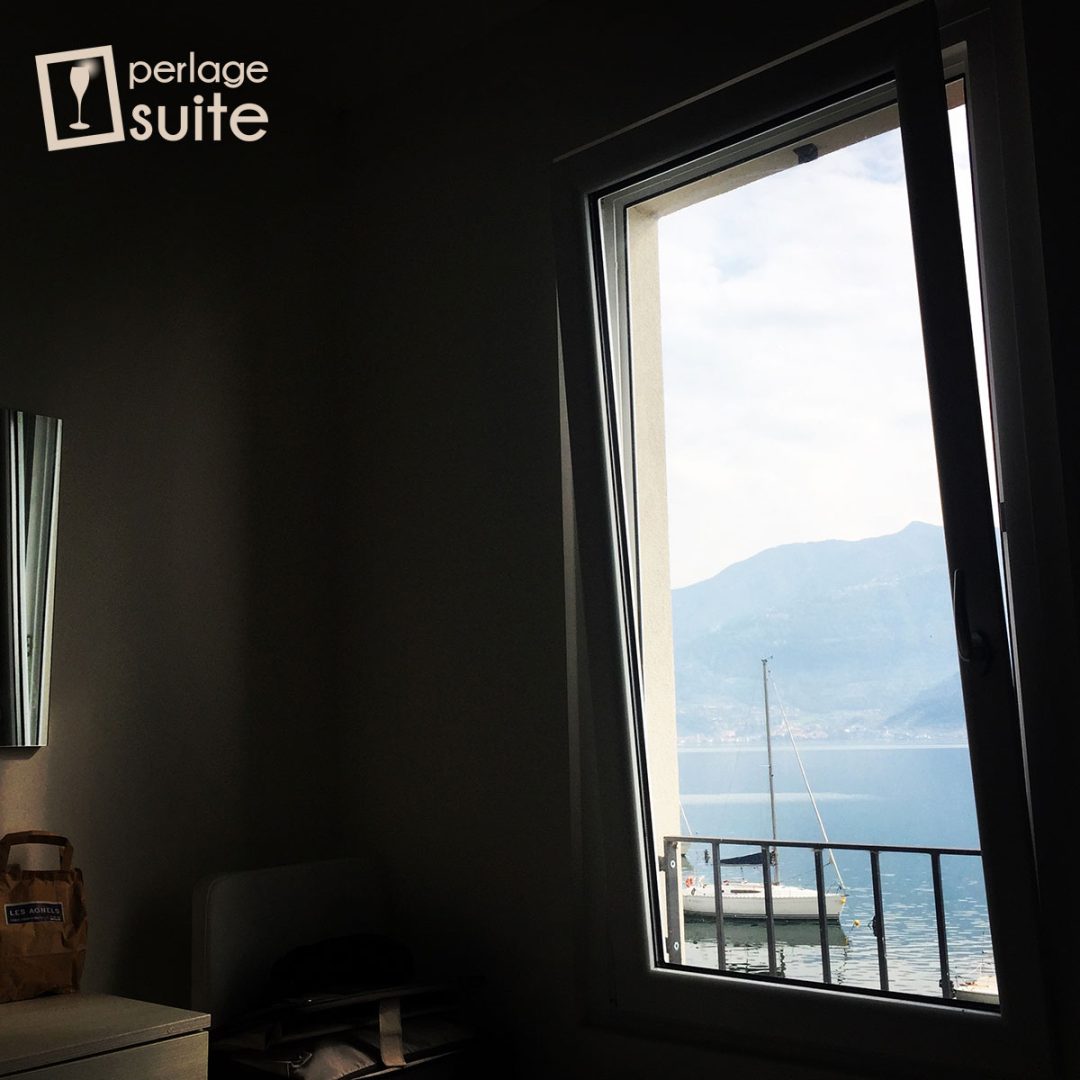 I liked this dish so much that I decided to take a break from my work on TASTEvie.com to share with you... happy? ?
Do you know that there are at least three good reasons to risotto pasta?
There are many good reasons to risotto pasta, but these seem to me
By risotto, you block the sugar transformation process and make pasta more digestible and dietetic;
slow cooking without 'wasting water' allows the starch in the pasta to bind with the sauce, creating a delicious creamy sauce without adding more fat;
it is practically impossible to scald the pasta... but don't you dare count the minutes without tasting!
What you need:
two wooden spoons
a small ladle
a knife for cutting vegetables
a teaspoon for tasting
a large non-stick pan, preferably a pasta sauté like this (has slightly higher edges than a normal frying pan)
and lots of nice things to set your table ? (take a look at the website of DAG Style)
Ingredients:
for 4 fairly hungry people (we ate in 3 today... so much for the strict diet I'm (was) on)!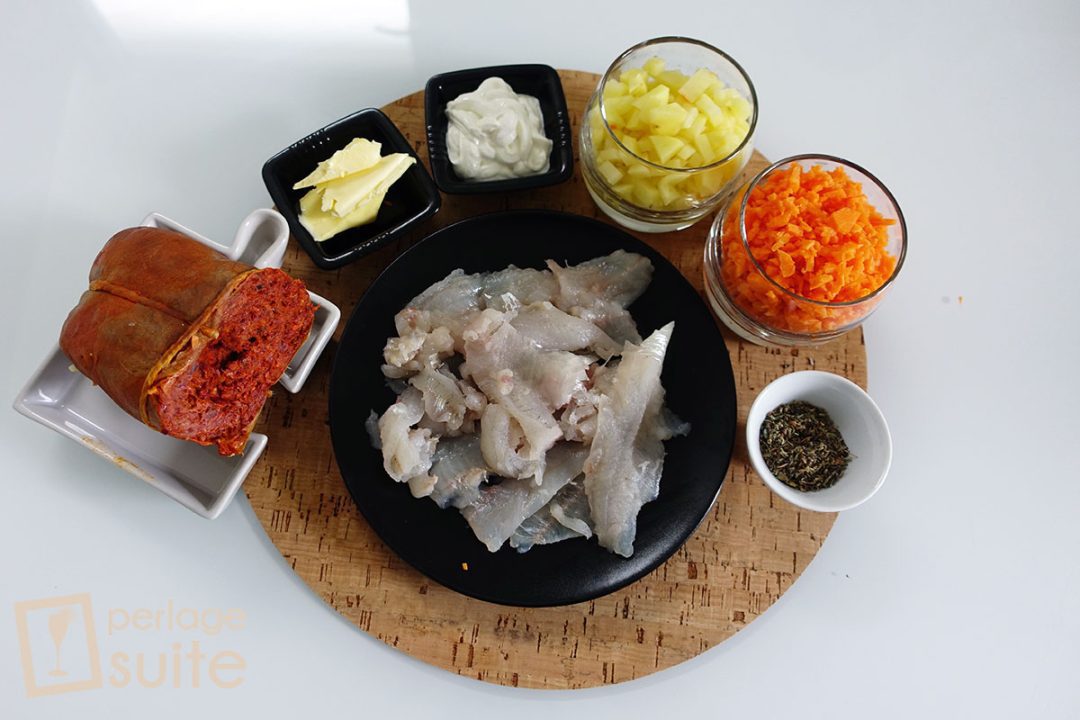 500 grams of pasta, I chose linguine from the Award-winning Pastificio A Feltra of Gragnano, which I adore
200 grams of perch (ours is freshly caught)
Calabrian 'nduja to taste (I put about 100 grams, then it depends on how spicy you like it)
100 grams of carrots
100 grams of potatoes
25 grams of cream butter
a tablespoon of cooking cream (optional, I only put it in because Viola does not like spicy and it dampens it a bit)
Herbs de Provence (or a mixture of thyme and fresh oregano)
Preparation:
put on a pot of water with salt, a few fragrant herbs and maybe some vegetables to make vegetable broth that you can use with any preparation (but just salt water is also fine)
cut up the carrot and potato and cover them with water... and add half the butter. I make all my sauces now with the terracotta piglet because for me the result has an extra touch due to the even heat diffusion!
As soon as the carrots and potatoes are tender, add the sliced perch (thank you Ale for filleting it all yourself!), the herbes de Provence and at least 2 tablespoons of 'nduja calabrese... then if you have someone at home who doesn't particularly like spicy food, add a tablespoon of cooking cream, but if everyone likes spicy food, avoid it!
add a small ladleful of boiling salted and fragrant water and allow the pasta to risotto on a low heat;
throw the pasta into the pot for 1 minute, just enough time to 'fold' the linguine
Drain the pasta and put it in the pan, adding 1 tablespoon of 'nduja and one ladle of boiling water (or broth) at a time, until the pasta is almost cooked. I do this in the large heat and take about 15 to 20 minutes, in which time the pasta has to be 'watched' continuously because it dries out very quickly;
when there are a few minutes left, add the sauce and another ladle of water. At this point there are different schools of thought: some people throw the sauce in straight away and cook the pasta directly there and others leave it to mix for the last 3/4 minutes... I prefer the latter way because that way the sauce doesn't boil, then of course it also depends on the type of sauce we are making!
the last minute add a small ladle of water and the other half of the butter and toss the pasta!
For me, starting to risotto pasta has changed my life. First of all, it tastes so much better that I can hardly eat boiled pasta, or rather I eat it but I don't really like it. Then it fills up more, and normally this is good for my diet: with 100 grams of pasta maximum I am full whereas normally I would need at least 20/30 grams more! Alas, I'm not one of those girls who is full with 70 grams of pasta... too bad! ?
And the matching wine?
I paired the linguine with perch and 'nduja with the wine I tasted last night for my sparkling wine guide 500 bubbles in 500truly an exceptional sparkling wine!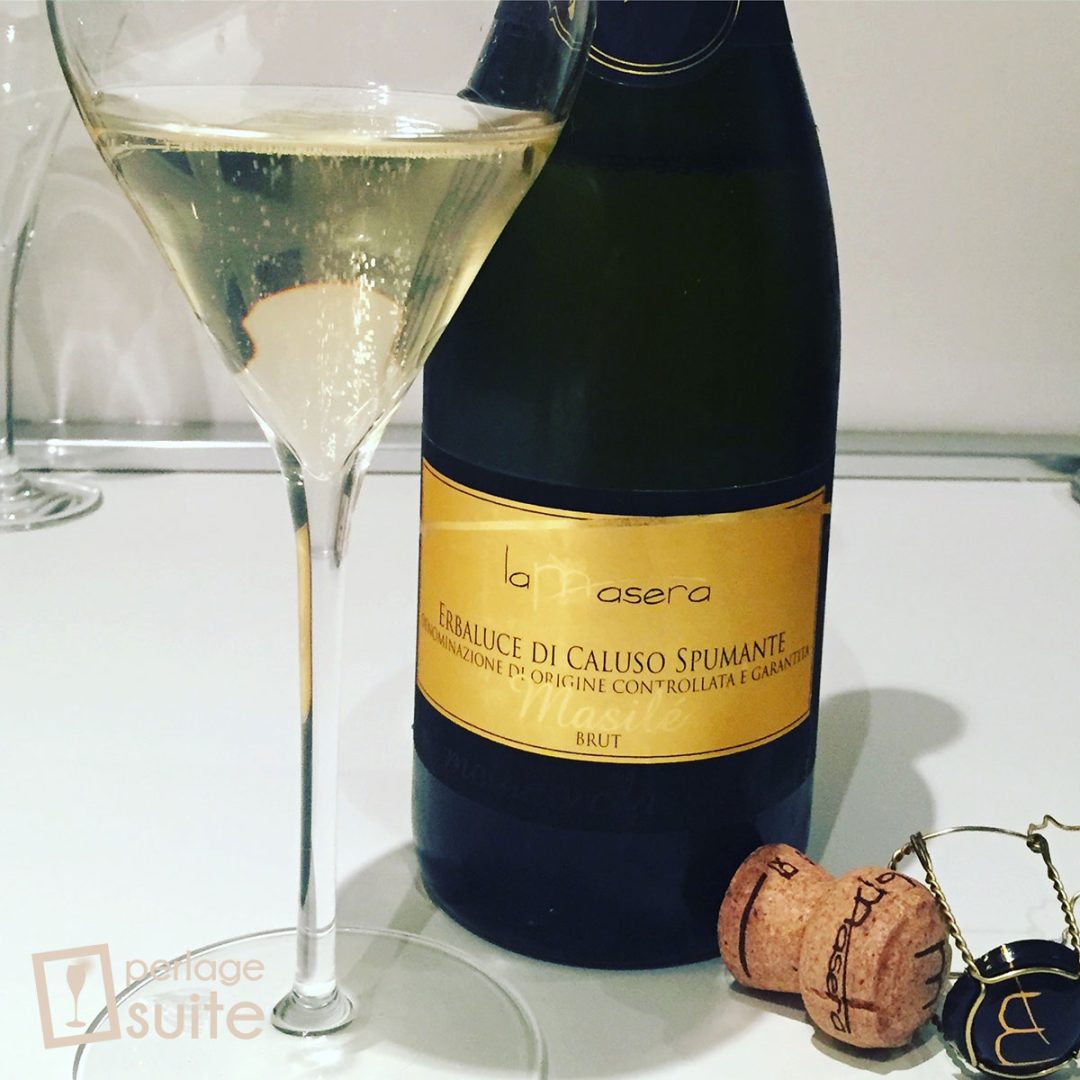 Masilé, Erbaluce di Caluso DOCG Spumante Brut - Azienda Vinicola La Masera. Metodo Classico, 48 months on the lees. To the eye it is a beautiful straw yellow with golden reflections, I would say almost brilliant. The perlage is fine and very persistent. The nose is intense, complex and with an important vegetal note that dominates the butter notes typical of the Metodo Classico, but also flint, almond, citrus and bread crust, slightly burnt. In the mouth it is creamy and round, very fresh and balanced and leaves a pleasant bitter aftertaste.
And how do you cook pasta?
See you soon,
Chiara
P.S. thanks again to Viola for giving me the yankee candles for my burner, they smell really good and persistent. Tonight I'm going to try 'Serenity', who knows I might relax a little... next step is to buy this set of 10 spice tarts on Amazon... because the shop in Adamello that stocks them makes €2.25 each, while on Amazon they are €1.18 each and the price difference is really too much! Anyway the Lavender and Lemon flavour is special even though it reminds me of the Provence…