I have always wanted to write this article, so I am very happy to have had the opportunity to do so thanks to Alessandra Viola, Ca' del Bosco's public relations manager. Today I finally cleared my head about the Franciacorta giant. Anyone who has ever drunk a bubbly in my company knows that I do not like the Cuvée Prestige Ca' del Bosco. Certainly it is their base wine, but the general hype towards this Franciacorta I have never understood: as I was saying to Alessandra today, I find it truly anonymous. It's a different story for the Cuvée Prestige Rosé, which has more character... and I have always enjoyed drinking that! I think everyone knows Ca' del Bosco... this winery was not born before the others, but thanks to an extraordinary vision of marketing and wine communication it has become the icon of Franciacorta. And patience if it doesn't have an extraordinary villa around it like Villa Baiana of La Montina, or the historic cellars of Berlucchi Lana Palace... were able to impose their presence not for an excellent base Franciacorta (if you want my personal opinion the Extra Brut base de La Montina is really hard to match... especially in the 'outrageously affordable' price range in which it sits!). But the Cuvée Prestige Ca' del Bosco, with its opulent and precious packaging, is the perfect example of what I always tell my customers: you buy with your eyes before you buy with your taste. There will be no extraordinary Franciacorta or sommelier who cares as long as on the anonymous shelf of a wine shop you find this bottle. This bottle has won from the start. From its transparency that evokes sincerity and purity, to the richness of gold, to the elegance of the ton sur ton... the coup de grace then comes with the golden transparent plastic bag containing it: it is immediately luxurious. And patience if the liquid it contains is certainly not up to scratch: everyone wants it, everyone chooses it for their special occasions.
Luckily Ca' del Bosco is not the Cuvée Prestigealthough they insist on calling it a fundamental part of the Ca' del Bosco identity.

Ca' del Bosco welcomes its visitors with a colossal gate, Arnaldo Pomodoro's Hymn to the Sun. Arnaldo Pomodoro!!!!! Is there anyone in the world who does not know him, at least from hearsay? Arnaldo Pomodoro is a genius. A fucking genius of sculpture. His works adorn the most beautiful Italian cities, from Turin to Sorrento, and are exhibited in the most important museums and buildings in the world, from the Kremlin to the UN. I adore Pomodoro's geometries, almost a three-dimensional Kandinsky. Maurizio Zanella's passion for art is palpable in every corner of Ca' del Bosco, which can be defined as a true open-air museum where wine is co-starring in a hymn to the appreciation of the Beauty of the world.
The Solar Gate is a bronze work with a steel core that Arnaldo Pomodoro designed in 1987 and completed in 1993. The style is in perfect Pomodoro style: an imposing circular structure with a diameter of 5 metres opens into two semicircles intersected by Euclidean parallelepipeds that look almost like arrows, inviting one to enter the property with a mixture of reverence and admiration.
If there is one thing I have realised about Maurizio Zanella, it is that he is an exceptional entrepreneur. A true entrepreneur, the kind I have always respected. Maurizio Zanella loves his company. I believe that an entrepreneur loves his company and his work, and that is why he continually enhances it. As I always tell my customers (you've understood by now that I'm a bit of a pain in the ass 😉 ) it's pointless to own a Ferrari and keep it hidden in the garage. If you buy a Ferrari, if you're a Ferrari, you have to rumble on the roads, better still on the track... certainly not stay covered in the pits. Translated: it is absolutely stupid to invest in infrastructure without investing in communication. Your wine, but this is true in any merchandise sector, may be the best wine in the world, but it won't feed you if you only consume it with your friends. And if I have to tell you the truth... I believe that an entrepreneur who loves his company cares that it is as beautiful as the product it produces. I believe that this is true in things, in work as in people. I believe that a beautiful person works better than an ugly one. Mind you, I am not talking about physical beauty! My concept of beauty is something overall, global. I am talking about self-love, about caring for one's body as much as for one's being... attention to detail is reflected in one's appearance as much as in one's work... not to be confused with narcissists though! But I believe that a person who pays attention to every smallest detail in the way he presents himself as well as in the way he lives will have a better result than a person who only pays attention to the way things work without caring about the form. Outward beauty and quality of content must always go hand in hand... one without the other is not enough to survive! Hats off therefore to the work of Maurizio Zanella, who is always so attentive to the care of his bottles and his wine cellar... which in itself would have nothing special compared to many others if not for the beautiful landscape in the midst of the vineyards... but is so ennobled by particular works of contemporary art that it is unique.
Alessandra told me that the blue wolves are watching over Ca' del Bosco... I got to know Cracking Art thanks to Fabrizio Quiriti, a well-known gallery owner from Cuneo with whom I have been cultivating a virtual acquaintance for years on Twitter... founder of the #SfigatiDelSabatoSeraSera club, of which I was one of the first members 😀 😀 by the way, I have to go to the next gathering too... If you don't know #sfigatidelsabatosera... we have all felt like that at least once: with friends who have something apparently wonderful to do... and we find ourselves alone on the couch watching a film we don't even like... that's how this community was born: years ago Fabrizio sent a Tweet with the hashtag #SfigatiDelSabatoSeraSera and taaaaac he immediately got a lot of replies from other 'losers' like him... including me 😉 Our virtual acquaintance began... and thanks to him I saw Cracking Art works in many cities in Italy! Basically, this artistic movement consists of installing colourful animals made of recyclable plastic to remind man of the fragility of nature, which must therefore be safeguarded (the name comes from the verb to crack, which means to cede, to snap, to smash). I love Cracking Art! It puts me in a good mood... and I find these installations delightful even in difficult urban contexts such as historic city centres and places manifested in classical, baroque or Renaissance art. They are elements of rupture, and it is in their breaking the continuity with their surroundings that their poetry lies.
The latest addition to Ca' del Bosco is Spirito Costa's egg, an emblem of Arte Povera but also of Conceptual Art, made from recycled material... that is, 6000 eggshells. From a landscape point of view I found it quite interesting, from a conceptual point of view I wasn't really enthusiastic about it... but in front of the cellar with that beautiful manicured grass of such an intense green it creates a really pleasant chromatic contrast! I'm not going to describe all the works of art there, because I'm running out of things to say... and it's also time to talk a little about wine. What I want to leave you as a message is that I find that the combination of wine and art, which I had already experienced at La Montina with their beautiful museum of modern art, is winning as well as truly romantic.
Ah, I forgot! Cute reception with the model that lights up showing all the estate's properties and vineyards... very German touristy... but it's cool! I played with it like a schoolgirl on holiday while waiting for Alessandra....
Have you ever heard of the 'cluster spa'? It was an absolute novelty for me! Since the 2008 harvest, the bunches of grapes have been washed in order to avoid some of the problems in the early stages of winemaking that arise trivially from the impurities present on the harvested grapes. As on all fruit, there are many more or less harmful substances, also of natural origin, on the berry and thus in the wine. First of all mycotoxins, produced by parasitic fungi that may constitute the microflora of the grapes being harvested. Paradoxically, organically grown grapes are the most exposed to this risk. And here I really, really agree! Pollutants present in the environment can also be found on grape skins, albeit in infinitesimal doses. Of course, residues of pesticides also remain on the grapes. In the berry, in the must, in the lees, in the marc. And in the wine. This concentration, more or less high levels of undesirable substances can be reduced by washing the grapes. The so-called 'Grape Spa' is then a new way forward for those who want to follow it. After harvesting by hand and cooling in the cell, the grape crates are gently turned over. A manual sorting of all the bunches then takes place, to remove anything that does not deserve to become must. At this point, the washing of the grapes begins. A three-tank soaking process, which involves moving and floating the bunches by air bubbling and, finally, drying them so that the must is not diluted. Here I know, the daring battle rages between the wine purist who shudders at the thought of washing the grapes, the hygienist who is happy about it and the naturist who is satisfied that this method lowers the % of sulphites contained in the finished wine. And this, regardless of whether it actually gives a benefit, is brilliant from a communication point of view. Ca' del Bosco has invested in the cluster spa to get the message across that it cares about a healthy, quality and above all NATURAL wine. A term that appeals to less wine lovers and non-traditionalists. (The same ones who like the bottle with the golden dress *_* )... and if this method is really good for you and has really reduced sulphites... which I don't know about you, but they give me a splitting headache after just a couple of glasses... welcome! But then I'd like to go to the spa too... 😀
Alessandra led us into the winemaking area of the cellar, where a gigantic sculpture in fibreglass and concrete leaves us truly amazed, both by its size and location! Il peso del tempo sospeso (The weight of suspended time) is a work by Stefano Bombardieri, once a scenographer at Gardaland and now an 'art juggler' who amazes, amuses, and above all is capable of making us reflect on seemingly trivial topics, but which we must never forget as they are true energy suckers. Waiting is disarming and violent, always. It takes away our vitality, our courage, our essence with an intensity that sometimes borders on pain. After all, the waiting room is perhaps the only place where we are not impatient for our turn to arrive. Returning to wine - bear with me, I studied art for 8 years and it remains one of my greatest passions... and I would talk about art for hours and hours... - I have to say that his explanation about managing the bunches by gravity, something I had already seen done, I agree with it completely. He also showed me that the presses are numbered so that the first two soft pressings are traceable and take place in the absence of oxygen, and the grapes are pressed a third time, but the product obtained is judged to be of insufficient quality to be used by Ca' del Bosco, which therefore resells it to other wineries. The question now would be... GET THE NAMES OUT!!!! -.-"
I had just told Alessandra how I found the Cuvée Prestige Ca' del Bosco 'only good for making a good impression among those who don't like wine'... when I found myself at the foot of one of the three silos that contains one third of the one million bottles of Cuvée Prestige produced annually by Ca' del Bosco. I thus realised that the magnificence of the winery is mostly sustained by this product which, as you know, goes away more than bread at a slightly higher price than the other Franciacorta wines (but you know, the pretty dress costs money!) And so the fateful question arose in me once again: quantity or quality? This question is crucial in everything and in every field. Also for this blog, for example. Is it better to write many articles, even one a day or more, of low quality, written quickly just for the sake of writing, which do not give value to the reader other than to help him or her spend 7/8 minutes relaxing, or to write reasoned, longer articles, which sometimes take dozens of hours to compose, but less frequently? My father wisely replied that it depends on the target audience... in short, it depends on you reading. Well, I have chosen to write for those who prefer quality, so fewer compulsive articles but more value... but for another type of audience my way would be wrong... so the answer to the question quality or quantity is 'both' or rather 'it depends on the target for which the product is intended'. So yes to Cuvée Prestige Ca' del Bosco, and patience if I don't like it! The product is as pandering in appearance as in content and perfect for the target for which it is designed, i.e. the guy who doesn't know much about wine but likes to put on airs as a connoisseur and buys the bottle because "hey this, it costs 30 € and comes with a little bag, I'm going to look good! Let many wineries learn to identify their segment with such precision! 😉
What is certain is that the 3000 is really impressive, especially seen like this... Also really appreciable is the choice to keep the quality of the million bottles produced of the Cuvée Prestige as standard as possible by using 3 of these giants and a bit. (Actually this is the romantic explanation, but the choice is also an economic one). The standard of production of both liquid and content is indeed very high, human labour is limited by the use of state-of-the-art machines but still present... in short, it was really fascinating to tiptoe into the production phase.
Another thing I really appreciated was the in-house analysis laboratory. I like that Ca' del Bosco pays attention to this as well, although I wonder if there is an external body that checks what is declared. The attention to these things gives me an idea of a healthy wine anyway, bravo!
Part of the barrique cellar was redesigned by an architect in the 1990s. The corridor in the photo, which joins the 1980s cellar to the 1990s cellar, is very impressive, with the exposed moraine soil hinting at the difficulty of the vines to obtain water and nutrients. The lighting is also well thought out.
The new wine cellar, however, did not arouse any emotion in me, nor did I see any particularly brilliant architectural design. The barrels on the ceiling make an impact (hopefully they will never fall down...), but nothing more.
"We believe that wine is not a brand. Neither is it a brand.' I found it written in their brochure. The value of Ca' del Bosco lies in the fact that this is absolutely not true: they know they are a brand. THE brand. 😉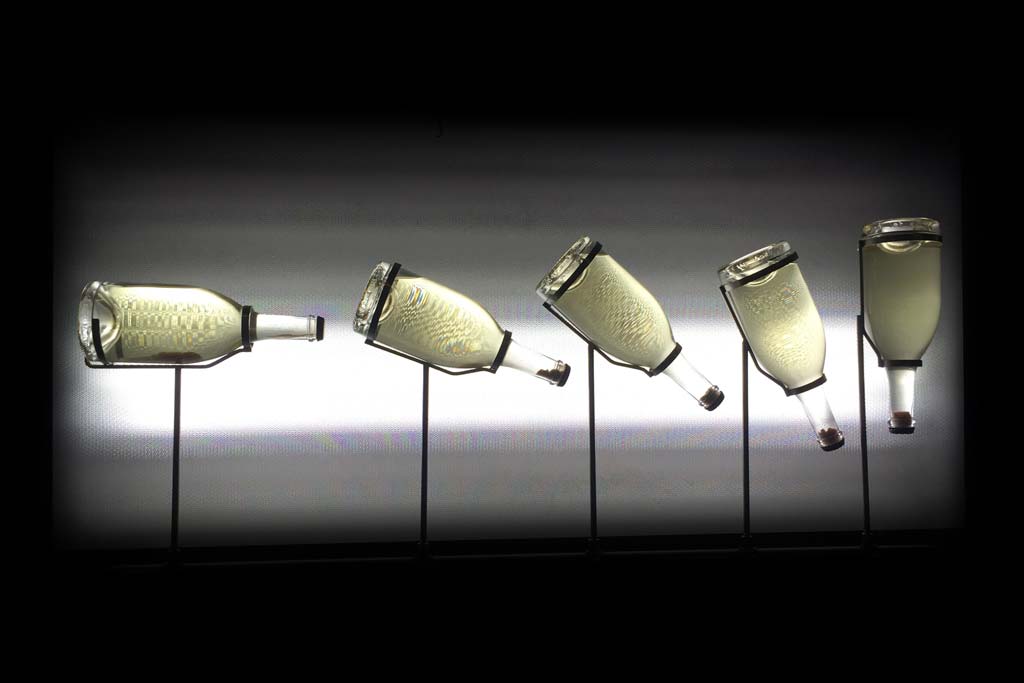 I really liked this 'diagram' to show how the residues move! If you would like to read more, please read this article on the Franciacorta festival that contains an in-depth look at HOW Franciacorta is produced!
Ca' del Bosco is emblematic of a territory, Franciacorta, that has been able to sell itself like perhaps only Montalcino in Italy. And like Montalcino, it demonstrates an identity and an awareness in the vanguard compared to the rest of Italy... however far behind its French cousins!
The visit ended with a nice documentary on the Ca' del Bosco Method and two glasses of Franciacorta Brut Vintage Collection 2010... which I really enjoyed! My vote? 6 pearls out of 8, well deserved! - Soon I will also explain this new rating system, I promise! 😉 - The winemaker accompanies the wine with unsalted breadsticks so as not to influence the flavours. I find this a fair (and economical) choice. But I am happy to have discovered the RET from Berlucchi during the Franciacorta Festival! By the way!!! On the way back from our visit, we stopped to buy it right where Francesca Facchetti of Berlucchi had recommended, namely at Macelleria Polastri! If you're in Franciacorta, you MUST drop in, if only to meet the 82-year-old dad, who is in great shape and chats with us to our heart's content! And they have a wonderful RET:
I leave you the address: Macelleria Polastri, Via Quattro Vie 1, 25031, Torbiato di Adro (BS). Set Via Risorgimento in Torbiato di Adro on your navigator because Via Quattro Vie cannot be found... tel. +39 030 735 7154 maybe save yourself this deliciousness! I spent €10 on salami and 4 tender cobblers even the next day! Super recommended 😉 Thanks again to Francesca!
With this article dedicated to the icon of Franciacorta, I ask you to reflect on my Snow White Theorem.
No, I am not crazy! I have actually coined my own mathematical theory, more of a statistical one in fact, which is called the Snow White Theorem. As you probably know, a theorem consists of one or more hypotheses that lead to the thesis, the true heart of the theorem, and its proof, i.e. the series of logical implications that support it.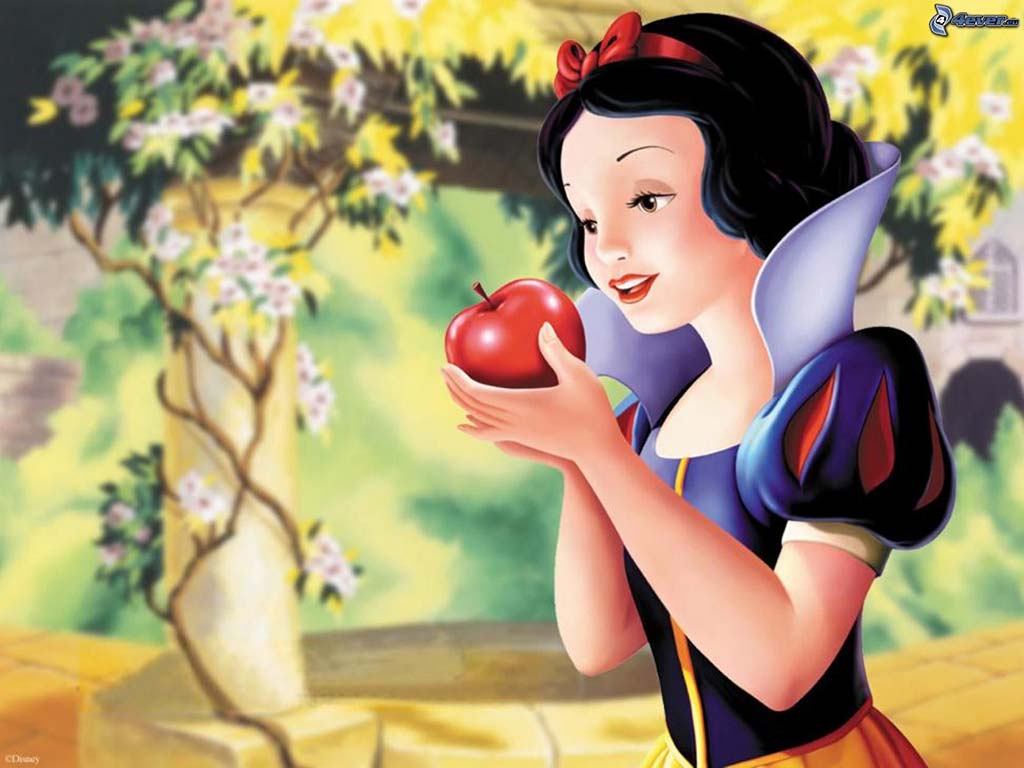 Snow White Theorem

Hypothesis 1: Faced with two apples, you will always choose the most beautiful one.

Hypothesis 2: The pulp rots without the peel.

Hypothesis 3: The tastiest fruit often hides behind the most bruised skin.

Thesis: If you do not tell the story of your pulp, your bruised peel will not be enough to be chosen.

Demonstration:

 If you go to a shop and you decide to BUY an apple and you are faced with an organic apple that is a bit bruised and has an imperfect skin and one with a shiny red skin that has undergone any chemical treatment that has degraded its nutrients and the quality of its flesh, you will choose the nice one, even if it is less healthy and tasty. The bruised apple you will tend to consider it of worse quality. There is no escape, it is part of our genetic heritage to try to safeguard our species by choosing what we consider to be stronger. The problem is that we do it with the wrong canons because we eat with our eyes before we eat with our head or mouth.
The moral? Dear producers, stop regarding your wine as the nectar of the gods. You winemakers are not superior to Snow White's Theorem, no one is, in any field. If you want to compete, you have to start from the same point. Human selection leads to the beautiful, natural selection will reward quality. To be in the competition your packaging, your bottle, your label and the attention to detail must be on a par with the other competitors, or there will be no competition. Only if you pass the selection of the eyes will you have a hope of winning the selection of the mouth.
Ca' del Bosco leads the way in this. The Cuvée Prestige is the emblem of how a wine without character can become the icon with which to make a good impression at the dinners of those who do not drink with the palate, but with the label. (I had also mentioned this during my speech at the 30th anniversary of Loazzolo DOC, in a fascinating discussion with Luca Gardini, world's best sommelier 2010: WATCH THE VIDEO HERE!)
Let's be clear, with the quantity of content and the apparent fluffing of it, one cannot live forever without substance... fortunately, the knots come to the boil sooner or later and the sellers of smoke will sooner or later be annihilated by nature... as will these characters who talk about wine and the web without having a title who make their way discrediting others! They are meteors. I became an AIS-qualified sommelier because without the basics, drinking is not enough. Just as it is not enough to have a chat with producers or to stand by their efforts. I may be unpopular... or perhaps more popular than them... but all professions require effort. They are just different labours, but they all deserve consideration. That is why I value all producers who do their work well. I studied the world of the web and product communication starting from user psychology at the CNR and I put my hands in for 4 years before becoming a web designer, not because I am a time waster, but because I don't like to steal people's money by filling my mouth with things I don't know. Perlage Suite is the product of both.
The moral? Perlage Suite is certainly a well-done site, with a strong aesthetic impact, which I hope will entice you to peel away, i.e. to read the content. But if there were no quality content inside Perlage Suite, you probably would not have read this long article to the end.
Ca' del Bosco certainly does not have a quality base wine, but from Vintage upwards I find it really, really enjoyable. And there is certainly a lot of hype in the Ca' del Bosco method, but I have also tasted its quality.
I hope I have managed to get the message across to you that in life, the right to influence public opinion on any discipline is achieved if the equation is respected:
study : experience = results : influence
And this also applies to a wine cellar:
communication : content = sales : market
In short, whatever your job, learn from Ca' del Bosco. They are unquestionable geniuses of wine communication with, fortunately, some substance.
I greet you with some useful insights and resources:
And if you are an aspiring sommelier with the third level exam in sight... I suggest you read on:
a hug,
Chiara
P.S. Thanks again to Alessandra for the visit and hospitality. The free gifts were also very much appreciated! The photo book is really wonderful... Ca' del Bosco hosted illustrious photographers from all over the world and had them tell us about the wine with original, non-advertising black and white shots. Beautiful.
But the most welcome gift remains the bottle, a preview, a first edition of the Vintage Collection Dosage Zero Noir 2006. A single pinot noir vine in the middle of a forest overlooking the lake, which is also the one at the highest altitude in all of Franciacorta. A difficult viticulture for a result that promises to be excellent. I've decided to open it when Francesco does a certain thing... let's hope we don't wait too long 😀 😀 😀 Say it has ageing potential???? 😀 😀 😀
DOSAGE ZÉRO NOIR: ESSENCE.

Capturing and capturing the essence of pinot noir is the dream of many. Some are convinced that this 'soul' is to be found in the strength that the variety can express, some in its elegance, some even in its neutrality. The truth is that there is no single essence of pinot noir, there are its various expressions, which translate the terroir of origin. The Belvedere estate - three bodies of vines surrounded by woods in the municipality of Iseo, at an altitude of 466 metres, on the hills bordering the lake to the south - expresses a pinot noir of austerity, tension and expressive rigour: the long stay on the lees has amplified, in the glass, what was already the heritage of the grape and the land. And here the land - a deposit of morainic debris facing the southern sun, sheltered from the northern winds, formed in successive cycles of glaciation - speaks of minerality and maturity, of stone and warmth. Vintage Collection Dosage Zéro Noir: no dosage, no addition of "liqueur d'expédition", so as not to obscure its truest, crystalline, instinctive expression, to capture even better the essence of this immense and highly personal Pinot Noir.

From the Ca' del Bosco institutional brochure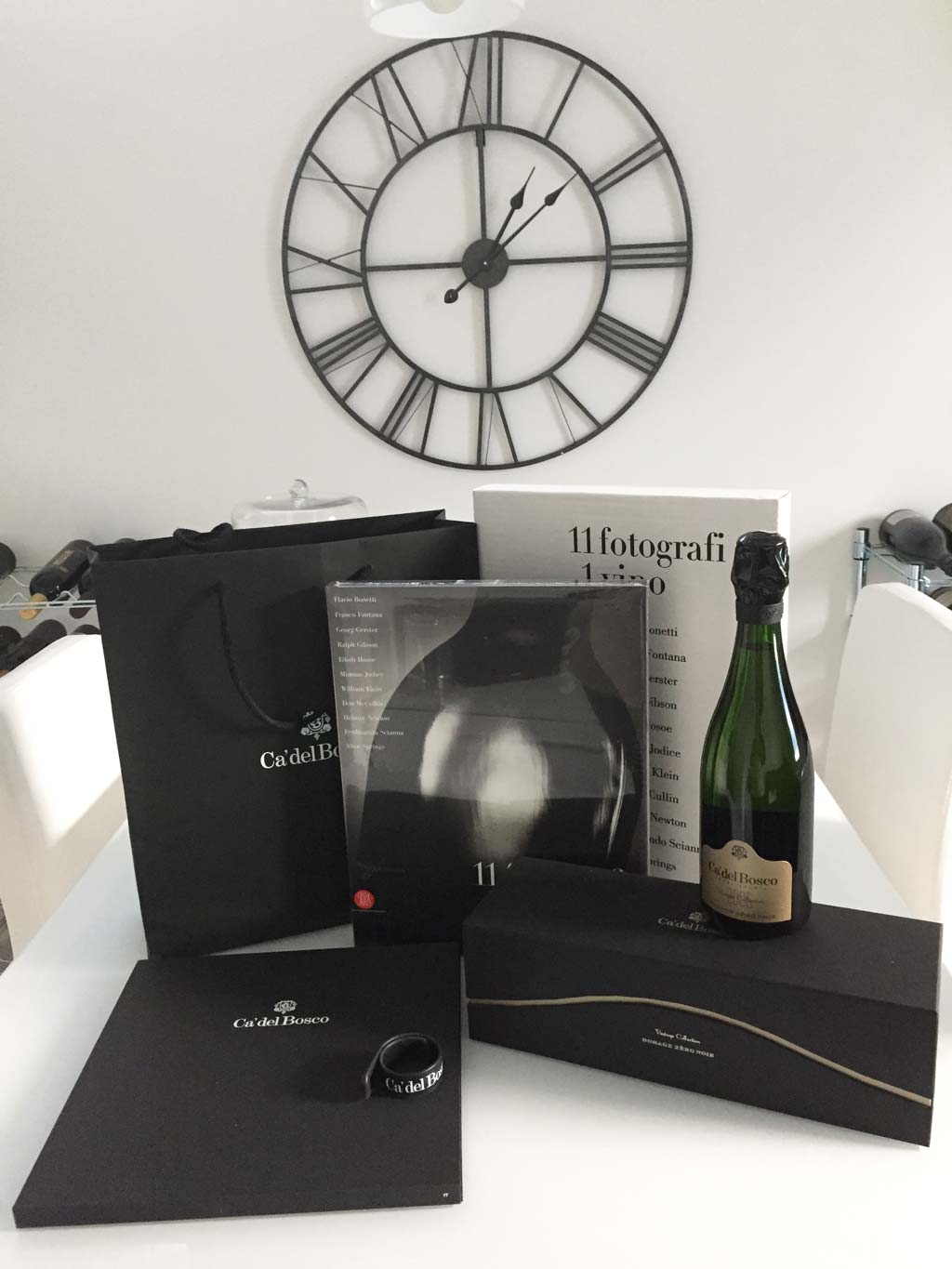 Ca' del Bosco is an example of how quantity and quality can be combined. I only hope that in time the same can be said of the Cuvée Prestige.
Now I really must say goodbye, because I have to run to get ready... tonight I'm going to Hotel 700 in Presezzo (I still have to find out where it is... I only know after Bergamo!) to meet Roberta Agnelli, the delegate of AIS Bergamo... the first-level courses for aspiring sommeliers begin and I have to run to take a shower... but not before I've scarfed down a tagliatella with meat sauce... because my heart is still Romagnolo!
Chiara