'I will make him an offer he cannot refuse' Vito Corleone, the Godfather' Recently I read an article in intravino.com (EnoMagazine, which I really like... and I sincerely thank its editors for their beautiful work!) which gave me a lot of food for thought that I would like to discuss with you. The article in question deals with online wine sales, but above all with the question of whether it is worthwhile (or not) to open an e-commerce to sell wine. The article is written by Fiorenzo Sartore (whose views I normally share), vintner, blogger... and much more! His core business, as he himself states on linkedin, is his Online Wine Shop who has been selling WINE ONLINE for 24 years and 4 months. We are talking, as he himself wrote, about the first Italian online wine shop in the history of the Internet. (Looking at the site... I'm afraid it's the same as it was then! No come on... it must be from 2005-2007...).
First I'll quote the article, then we'll analyse it together to understand why Fiorenzo Sartore is wrong this time:
The first point that catches my attention is in this passage: "online wine sales in Italy are negligible, amounting to 0.2% of total wine salesalmost 10 times less than the world average of 1.8% and certainly less than in other European countries such as Germany at 2.3%, France at 5.8% or the UK at 6.8%'. Put in these terms, it is the usual talk about the digital divide that plagues us (and it certainly has something to do with it), but I think there is more to it than that. Indeed, I find that wine, due to its nature as a somewhat imaginative good, coupled with logistical issues, continues to lend itself poorly to e-commerce. There is a sentimental-cultural aspect that associates the purchase of wine with inter-human, I would say analogical, contact with those who produce or trade it. Mine is an irrational impression, but I cannot shake this feeling, and those who sell online have to get around this stumbling block which (I imagine) does not only apply to wine, but also to quality foodstuffs. On which I have no data, however, regarding their e-commerce numbers.

As for the logistical problem, every time we raise it, we end up narrowing it down to the unreliability of couriers in general (they are slow, expensive, mostly break glass, etc.). Again, I find the problem more complex than that. The transport of fragile and/or perishable material seems to be some kind of insurmountable obstacle to turn its sale into a massive e-commerce phenomenon. In fact, transporting glass is a disaster for any company that wants to deal with logistics, and I don't see any easy solutions on the horizon. Couriers are far better off doing something else. Speaking from my own experience, my courier requires, for example, specific containers for transport, which have a not insignificant cost, otherwise he refuses to have me as a customer. Other couriers would use the original carton instead, but they are slow, and they disclaim any responsibility for intact delivery - in fact, they have always strongly advised me to shorten deliveries, thus going back to square one.

Finally, the last relevant point is this: 'average sales prices are between 12 euro and 20 euro per bottle. These are very high levels considering the average sales price of large-scale Italian distribution, where we have seen average prices do not exceed 10 euros per litre at best. The Internet channel at this early stage is therefore configured as specialising in medium-high range products'. This data, unlike others, should lead to some more optimistic considerations. First of all, in terms of strategies, it seems easy to determine that the qualified seller successfully occupies every space that the large-scale retail trade, through laziness or otherwise, does not seem able to occupy. And I said 'qualified seller' to associate, with this term, both the e-commerce operator and the old economy trader. In addition to this, I point out that the strongest player on the scene is Giordano, who, on the contrary, charges very low prices, so it is likely that his numbers also lower the average.

That is, we all need the data to understand what to do. And it seems (again) easy: sell quality. The digital channel, on the other hand, as it was in 2013, did not seem attractive or decisive, 'almost 10 times less than the world average'. I doubt we have reduced that differential by much today.

Fiorenzo Sartore on intravino.com
Fiorenzo is almost always right in his articles for me, but here he is clearly wrong. It may be that after so many years of studying to combine Web Design & Effective Marketing, I find it hard to hear that wine e-commerce is not that valuable. I believe that the web is the most meritocratic platform that exists. Not schools, not cities... but on the web you have to work well to stand out. Especially now that there are just under a billion websites in the world. Those who started out in the 90s had plenty of time to make their audience undisturbed, today it takes two balls like that to stand out... especially because of all the viruses and mafia hackers who are paid on purpose to bring down your SEO (translated Google ranking) when they don't do worse!

 The numbers speak for themselves:
more than 3 billion users worldwide use the internet;
almost 1 billion websites;
over 4 billion searches on Google today;
almost 4 million articles have been written on blogs today;
Almost 800 million Tweets were tweeted today;
over 208 billion e-mails were sent today.
Don't you find these numbers impressive? And I'll tell you more: if the web has over 3 billion users, that means that over 3 billion users are your possible customers. Whether or not they will conclude the purchase is entirely up to you.
I obviously don't know the actual statistics of Fiorenzo Sartore's site, but since I am a good guesser I am convinced that Google Analytics detects less than 50 daily visitors. Now, what hope of sales does an online shop have that in one day is seen by less than 50 people and if it goes well, 30 of these come in to have a look? Very few. Personally, I am convinced that the bulk of Fiorenzo Sartore's turnover comes from offline sales... then of course mine are just hypothetical numbers, I invite him to prove me wrong in a comment 🙂 🙂
Consider that the conversion rate (i.e. the objective reached, i.e. the sale) is a value that is around an average of 4%... so... the 4% of 25 users... if Sartore's e-commerce is in the world average it will conclude about 1 sale per day (then maybe it is a 1.000€... even the average amount makes a difference!) Obviously, if these numbers were exact (but I repeat that they are hypothetical) e-commerce could not be seen as a DETERMINING SALES TOOL.
""The difficulty is not in believing in new ideas, but in running away from old ones" J.M. Keynes"
In this view, Fiorenzo Sartore is right, but the reality is that this view can be reversed. In all merchandise sectors, e-commerce that works is first and foremost beautiful: even when walking around town we are inclined to buy in aesthetically pleasing shops... why should online be any different?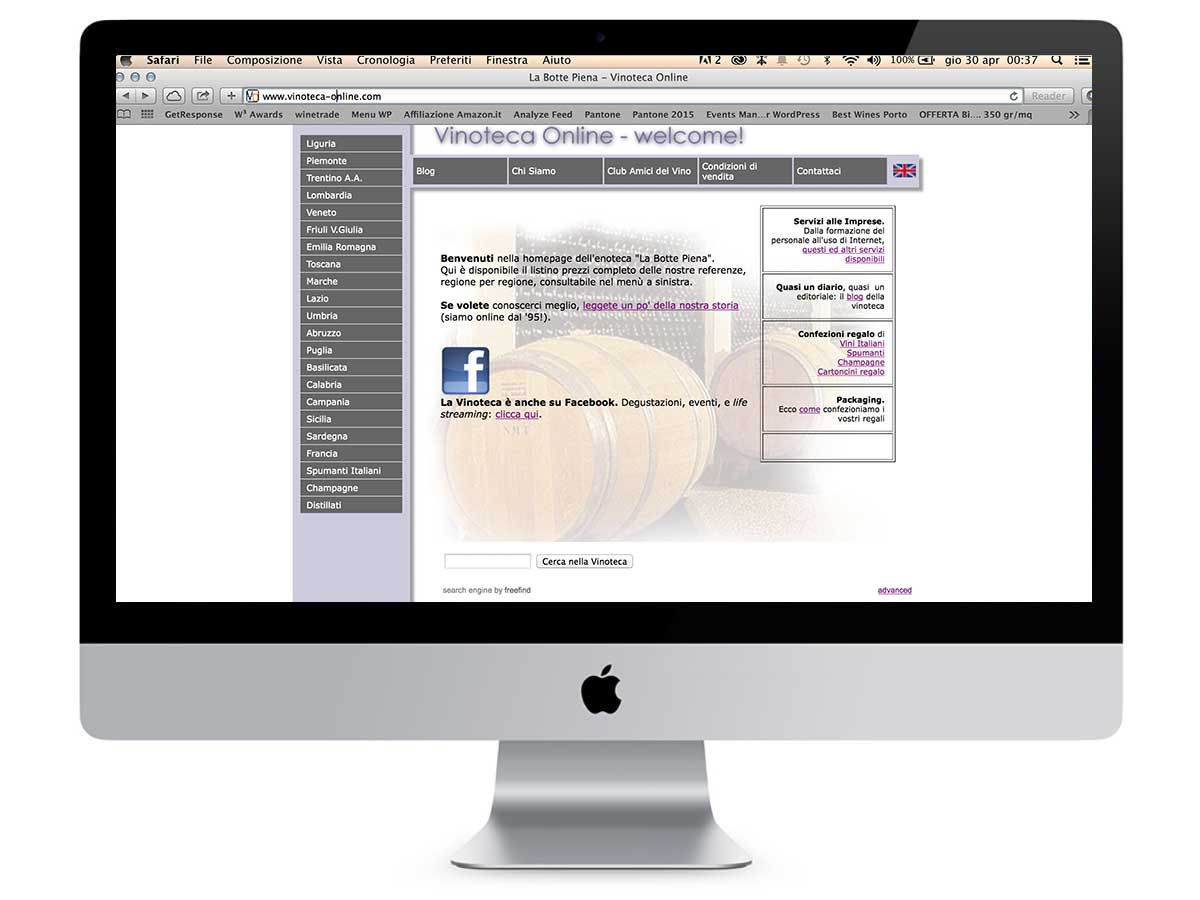 WineShop is another online wine shop like Sartore's Vinoteca. No, I did not develop it... or I assure you I would have been much more sophisticated in the graphics. What is the difference between these two products? That WineShop is a site that SELLS. I don't have their statistics at my disposal... but at a rough guess they will be around 1000 unique visitors per day. If I used the official conversion rate, I would have to state that they will make about 40 sales per day.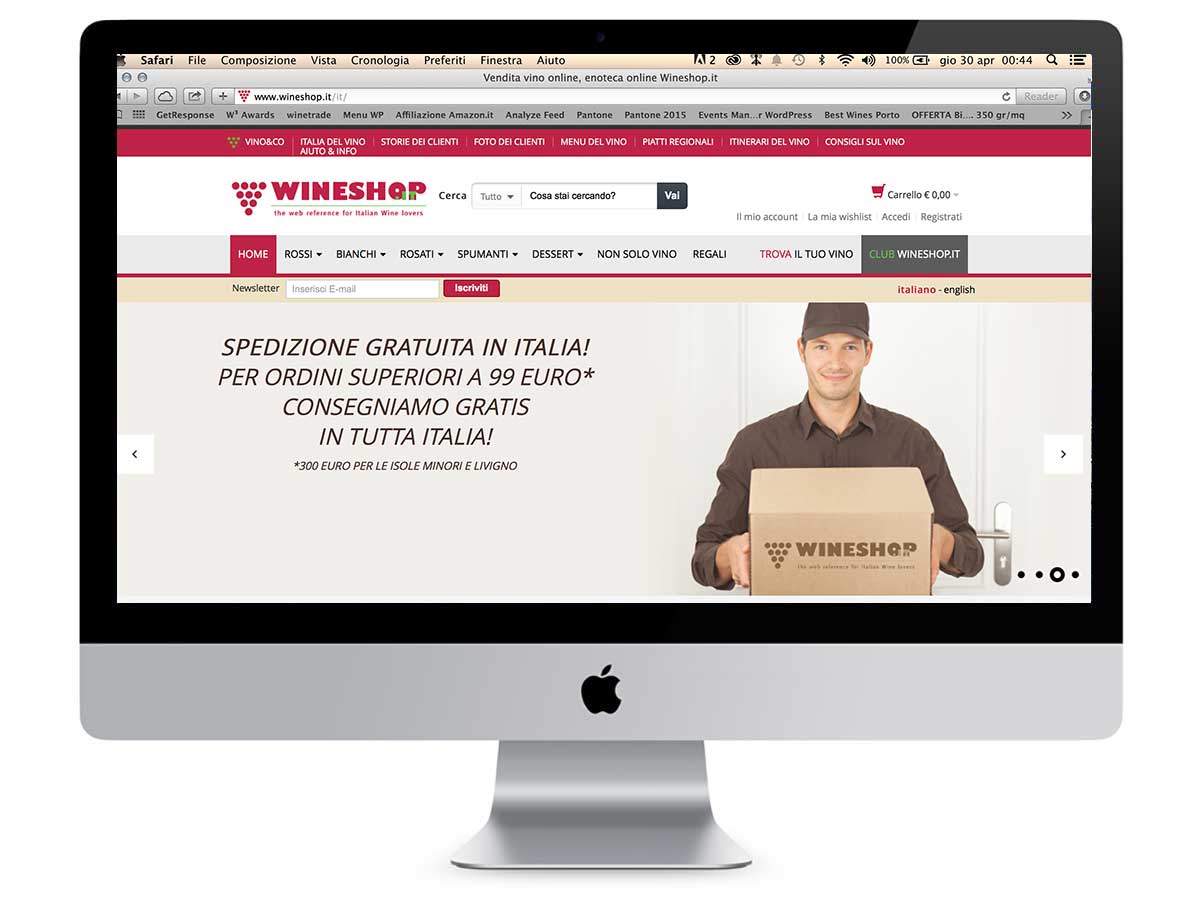 Then of course... one can have even better results, but this is already an important starting point that gives one pause for thought.
WineShop has understood the FUNDAMENTAL RULES OF ONLINE SALES:
Contemporary and attractive graphics
Excellent SEO for the most important search keys
An exclusive loyalty system (Wine Shop Club)
A virtual trip (people always like to travel and discover new food and wine tastes)
Personal and customer storytelling (who obviously look forward to being published on their favourite site)
Blogs -> in this case Recipes & Combinations (everyone is constantly looking for recipes... and as long as the media tells us that cooking is fashion this concept will be amplified)
Advice (i.e. help the user -> satisfaction -> loyalty -> SELLING)
References (we are now in the age of tripadvisor and we trust the judgement of other users).
All this is either absent in the online wine shop, or it is not very presentable... what I find absurd, however, is that they call themselves corporate website developers. Please, to each his own work: Either you are like the shoemaker who goes around with broken shoes, or you had better stick to drawing up amazing wine lists.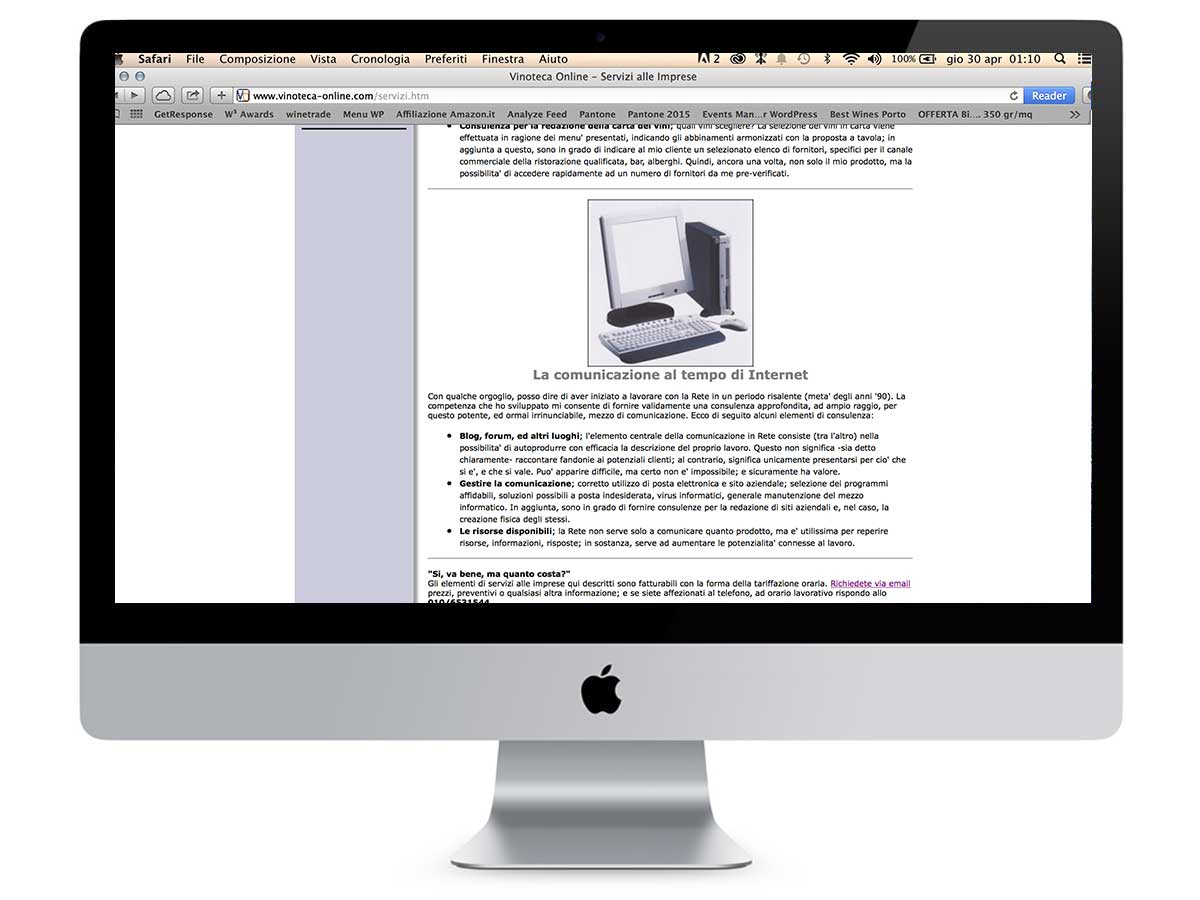 The point is that if everyone did the work for which they are good experts, there would be no ineffective sites and dissatisfied professionals looking at the web as if it were a soap bubble. I by no means feel like the best Web Designer on the web, but I am constantly studying to come up with better and better products because I want to become the best in my field. I don't repair shoes. I don't sell coffee machines. I don't sell Cuban cigars. I just do what I do best: create successful websites, blogs and e-commerce.
If you see someone doing your job badly (and earning money from it) that you work so hard for, you get pissed off: it's normal. I see digital murders proliferating everywhere. And I am very pissed off.
And you too will be sooner or later, if you rely on them to create your online business, of whatever kind. I would like to make it clear that this article is not a criticism of anyone, but rather an invitation for reflection. From a person who is tired of seeing people doing a job for which they are not experts, perhaps taking time away from the job at which they excel and which could guarantee them enormous satisfaction both in terms of turnover and in terms of happy customers.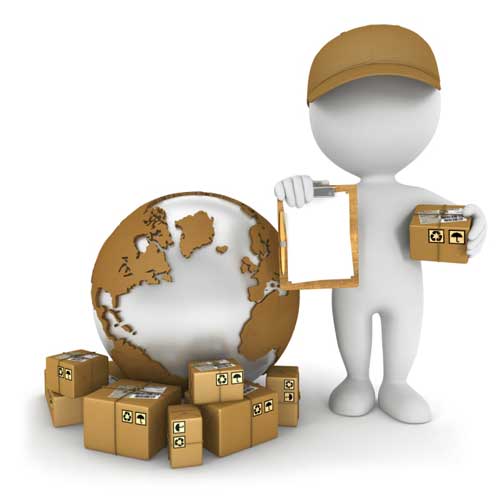 One last point on wine shipping... I would like to point out this e-commerce from which I source Portuguese wines: Garrafeira Nacional Personally, I buy there at least once a month, but I have never had a single broken bottle arrive... and even though it is international shipping, the shipping cost for 15 bottles is around €60 (i.e. it costs me €4 per bottle). More than doable I would say! So it's probably just a matter of making the right arrangements with the right couriers...
For now, I suggest you get some bottles from Portugal... maybe a
Madeira Terrantez 20 Anos Blandy's o
1996 Kopke Colheita Porto … and for lovers of aromatics a 2008 Moscatel de Setúbal DOC JMF …
Did you like this article? Make me happy, give me a +1 🙂 🙂
Do you have an e-commerce? What is your experience? If you like, share it with me in a comment.
I greet you as always with some resources that may be useful to you,
a hug,
Chiara
Resources that can help you realise your online business:
And lastly, the book that changed my view of blogging: The purple cow. Getting noticed (and making a fortune) in a brown world
"Warning to those who think hotel advertisements : I hate feeling at home when I'm away" B. Shaw'