Last night I was a guest of the Masterclass 'Lugana yesterday, today and tomorrow organised by the Consorzio Lugana within the Milano Wine Week at the beautiful Palazzo Bovara, which also has the advantage of having the metro stop right outside the entrance. The Masterclass was splendidly conducted by Aldo Fiordelli, decanter correspondent and member of the L'Espresso guide management committee. The aim was to take us, the trade press, on a short trip to show the versatility of Lugana.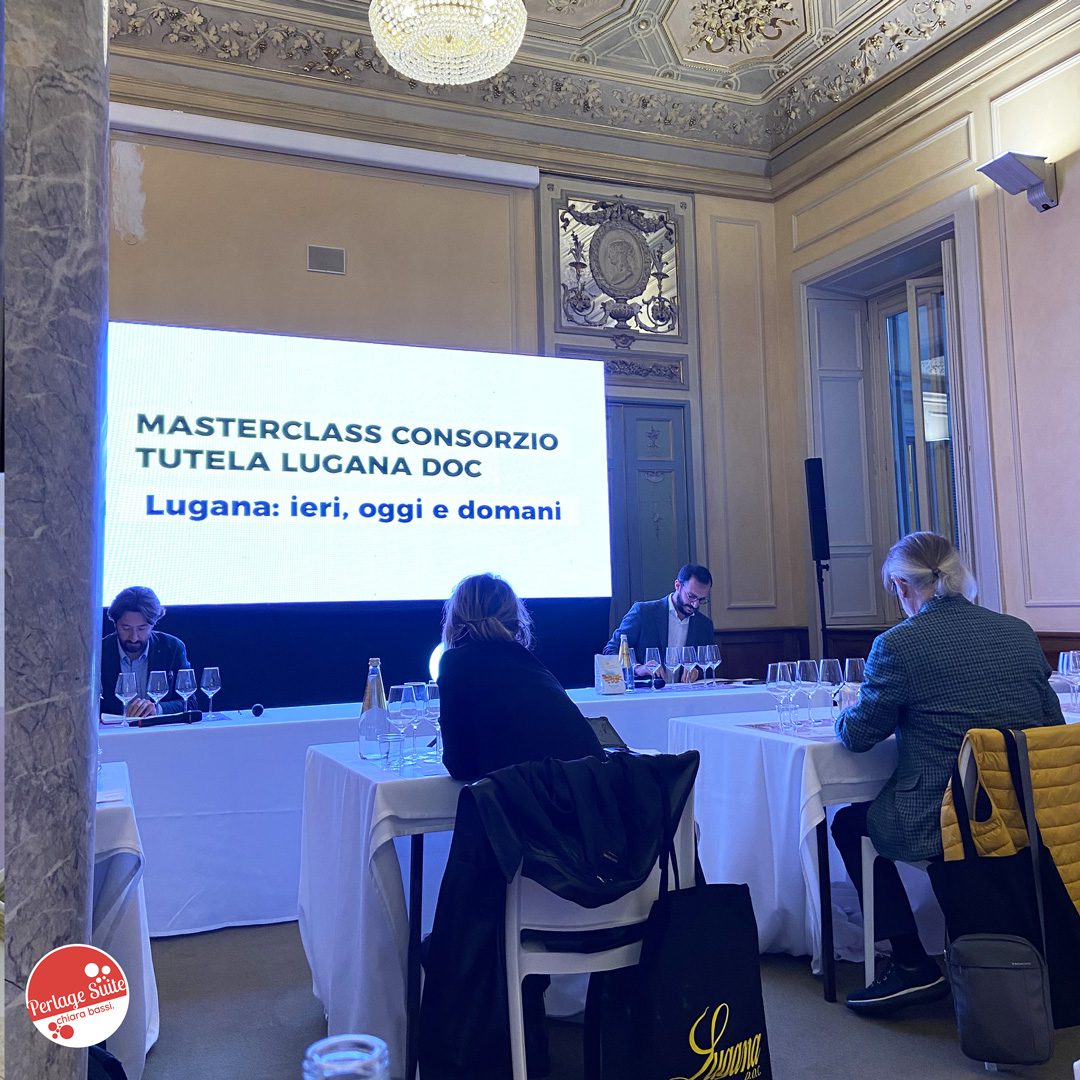 The Lugana DOC appellation was the first to be recognised in Lombardy back in 1967. The consortium for its protection came into being a few years later, in 1990, and celebrated its 30th birthday this year. The Lugana Consortium has 1 denomination developed in 5 types - Lugana DOC, Lugana DOC Superiore, Lugana DOC Riserva, Lugana DOC Vendemmia Tardiva, Lugana DOC Spumante - within the 5 municipalities of Desenzano del Garda, Lonato del Garda, Sirmione, Peschiera del Garda e Pozzolengo. A total of 2,500 hectares cultivated by 180 wine growers who, through 90 bottlers, produce 21.7 million bottles (2019 figure). The Consortium's official hashtag, which has exceeded 6,000 mentions, is #LuganaLoverso don't forget to use it if you share this article of mine on social networks!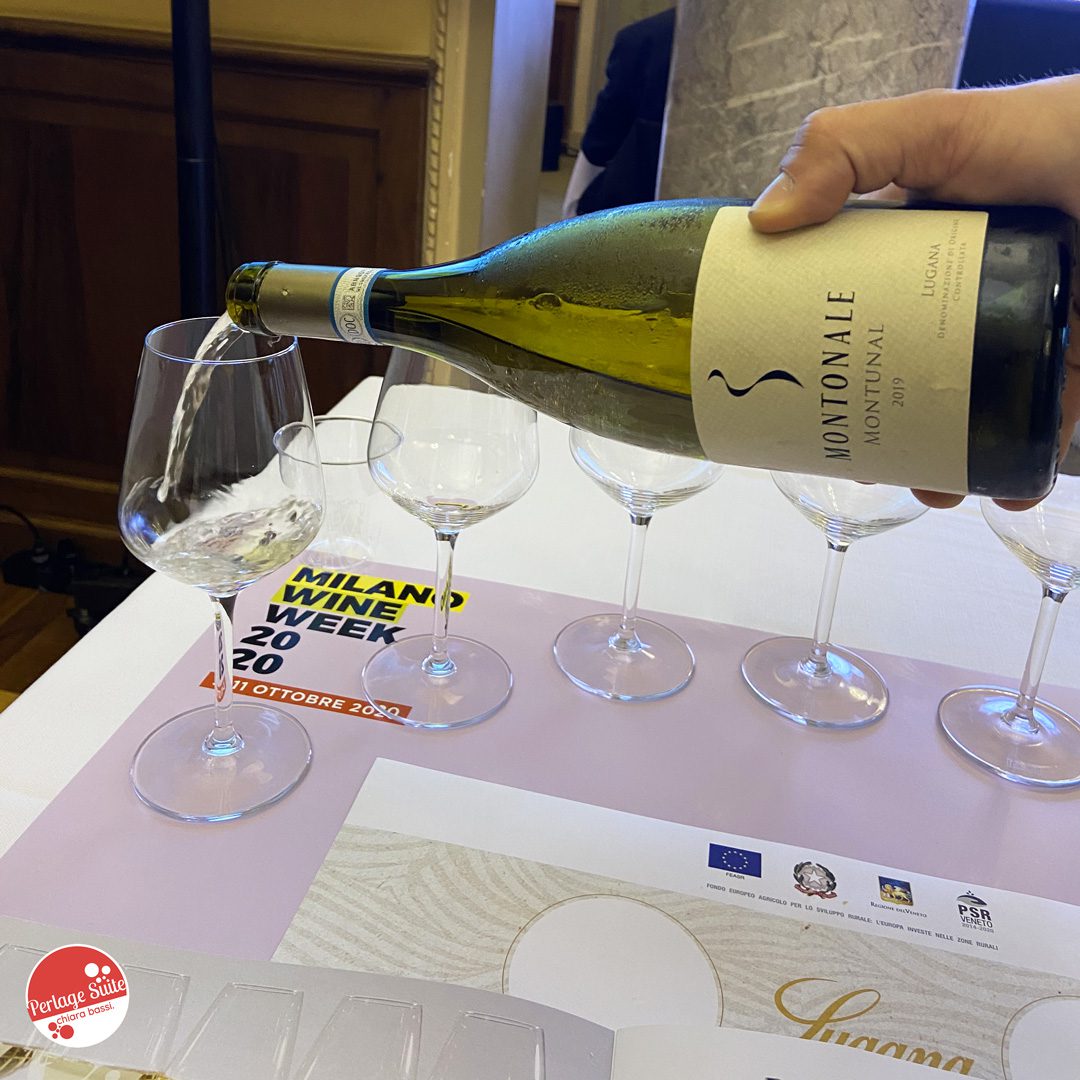 Montonale - Lugana DOC Montunal 2019
100% turbiana.
It is a brilliant and consistent straw yellow. The nose is very floral, citrine and with a hint of banana ice cream and dried hay. In the mouth it is particularly savoury, continues to be citrine and is also quite structured with an important acidic shoulder. The alcohol is a little too present.
After a few minutes in the glass, an intense almond aroma prevails. In my opinion it is still too young to be appreciated.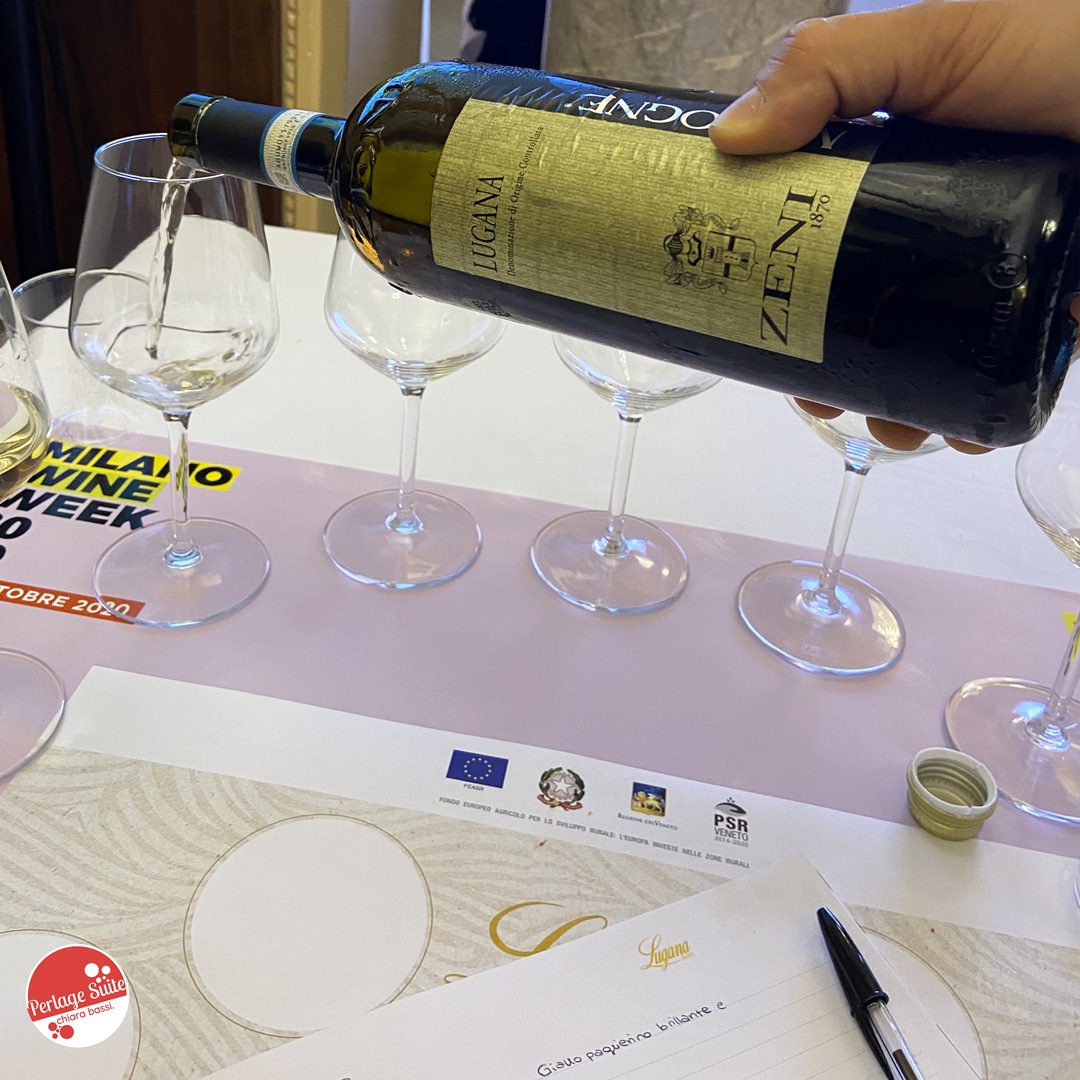 Zeni - Lugana DOC Marogne 2019
100% turbiana.
It is bright straw yellow and consistent. The nose is fat with notes of ripe banana, lemon jam, marzipan and yellow flowers. In the mouth it is completely different from its predecessor, fatter and softer, while retaining the same great acidic backbone.
I found it more ready to drink and with less ageing potential.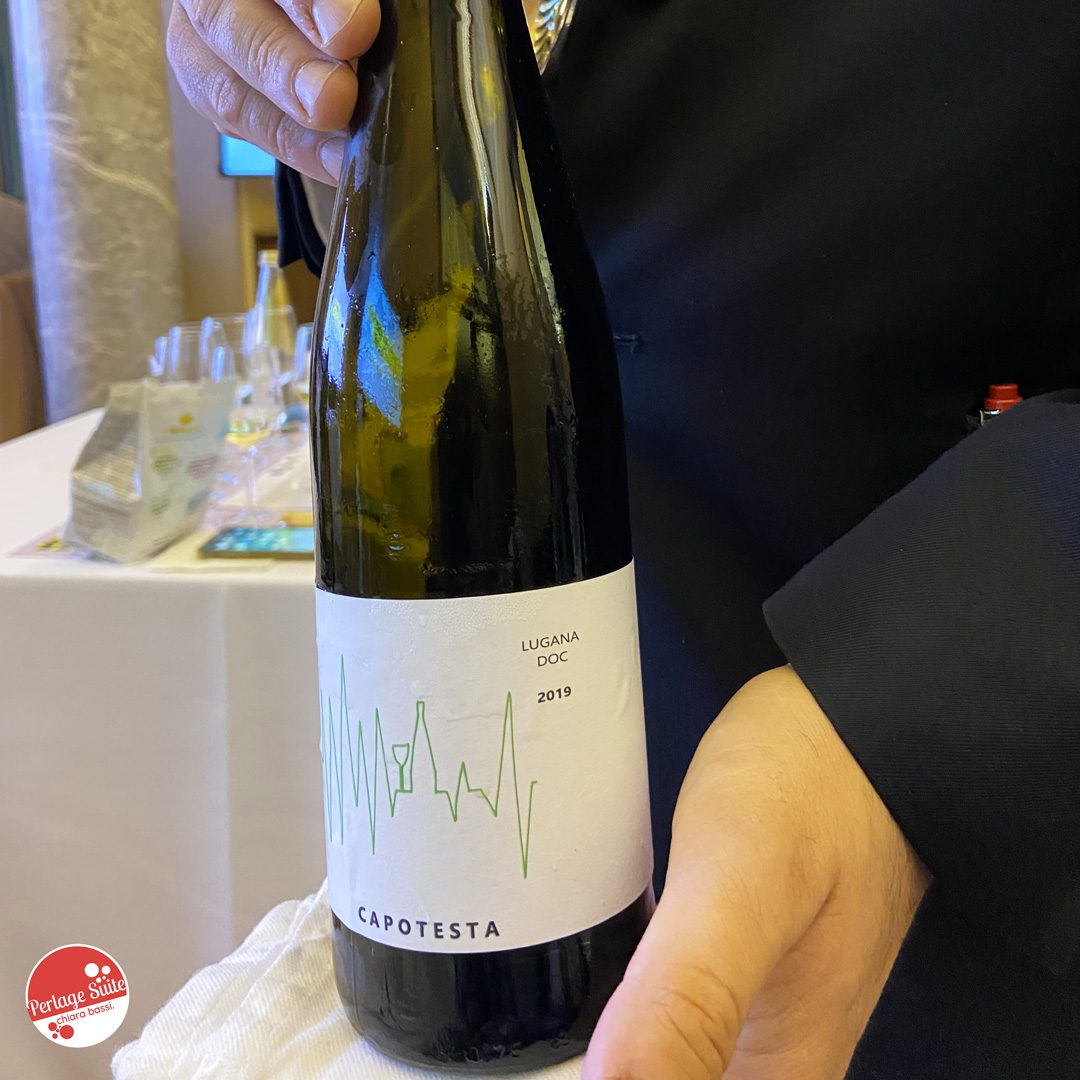 Cascina Maddalena - Lugana DOC Capotesta 2019
100% turbiana.
It is bright straw yellow and a little less consistent, probably with a lower alcohol content than the others. The nose is much more citrusy with lemon becoming closer to an essential oil. You can recognise notes of cut grass, white peach, butter and jasmine. In the mouth it has a nice structure, great acidity and an almost sharp freshness. It is certainly a particularly modern interpretation of Lugana DOC that has traits of certain Austrian rieslings.
At the tasting it was certainly one of the most appreciated wines, certainly of those offered in the 2019 vintage it is the one I also loved the most.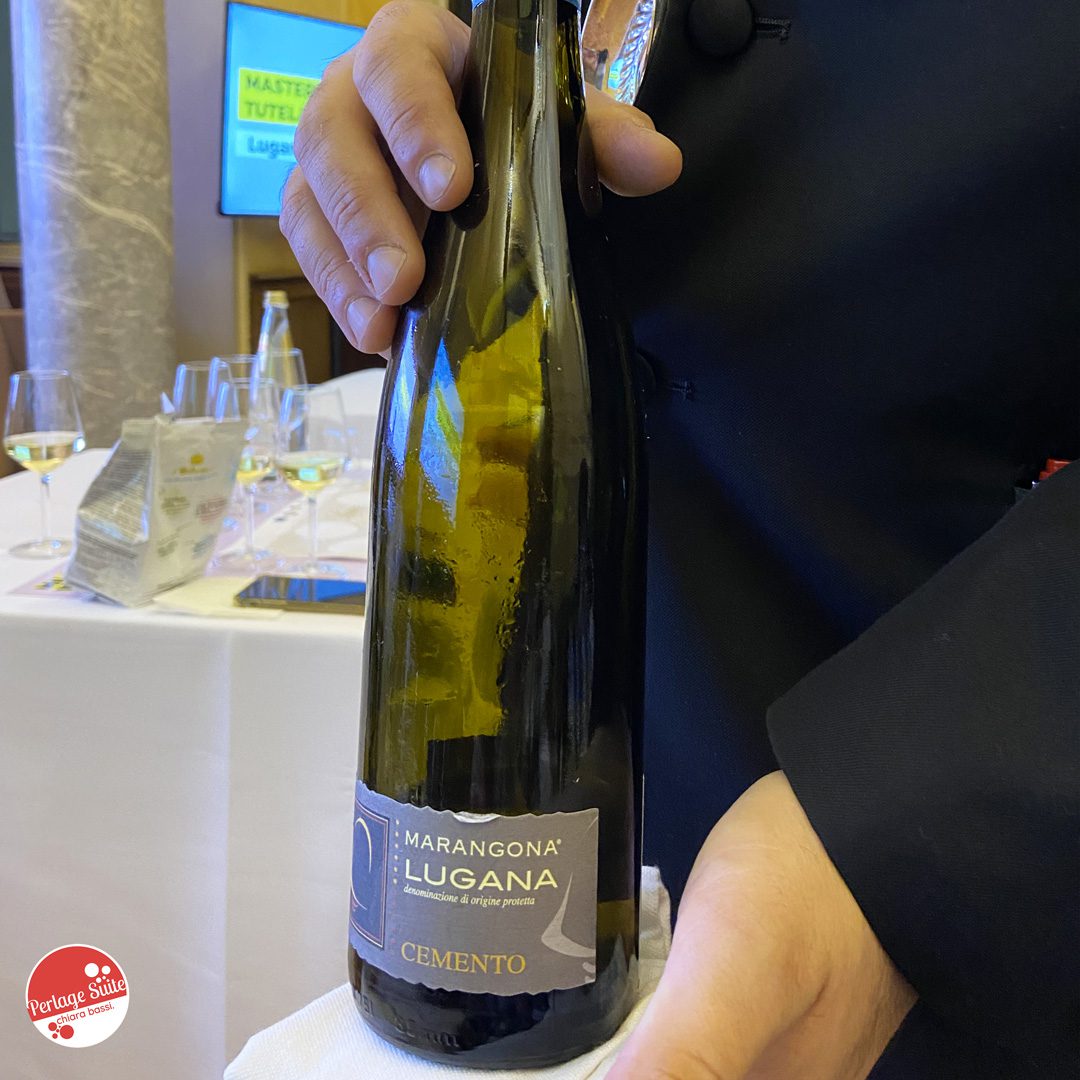 Marangona - Lugana DOC Cemento 2018
100% turbiana.
It is a bright and consistent straw yellow. The nose is very elegant, with interesting notes of lime, lime blossom, chalk, hydrocarbon and a smoky finish. In the mouth it shows a very slight oxidation that balances the great freshness. It reminded me so much of certain young German Rieslings and perhaps for this reason, among the four young wines proposed, it is the one I liked best.
However, it must be said that it certainly does not represent the benchmark of Lugana DOC that may appeal to the purists of this wine. Better to understand it as another possible interpretation of a grape variety that, due to its characteristics, lends itself to being almost a blank canvas in which the winemaker can express his character.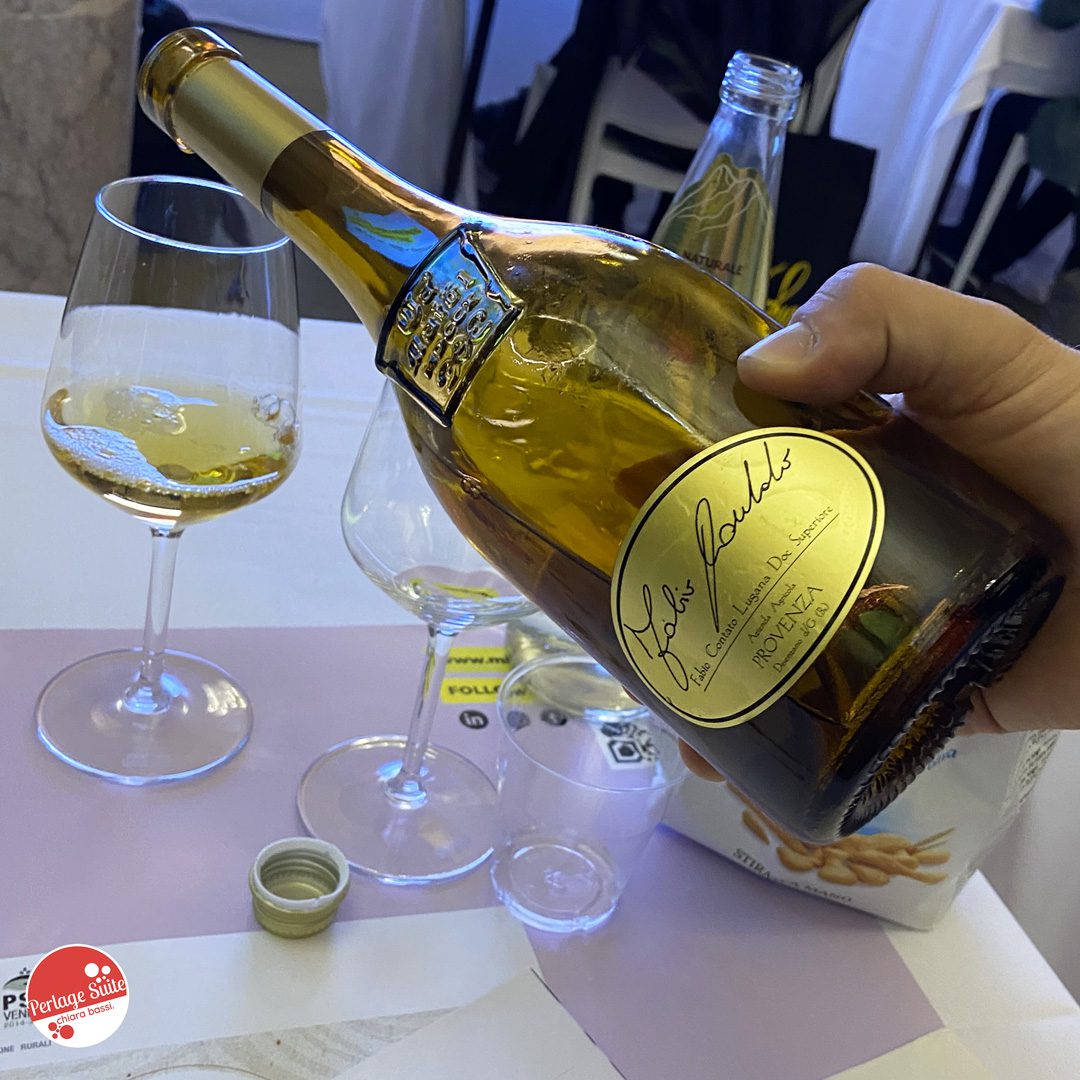 Ca' Maiol - Lugana DOC Superiore Fabio Contato 2005
90% turbiana and 10% chardonnay.
It is deep golden yellow with amber highlights and very consistent. The nose is very distinctive and broad. The first thing that struck me was the explosion of blood orange juice and candied mandarin. This is followed by a buttery note fading into pastry and some interesting hydrocarbons. It absolutely must be tasted after a few minutes in the glass to give it a chance to express itself fully, especially in the mouth. Soft, very acidic, savoury, alcoholic, astringent and very long with a dry apricot finish.
Definitely a wine not for everyone, which must be understood and therefore reserved for a connoisseur audience. I enjoyed it very much.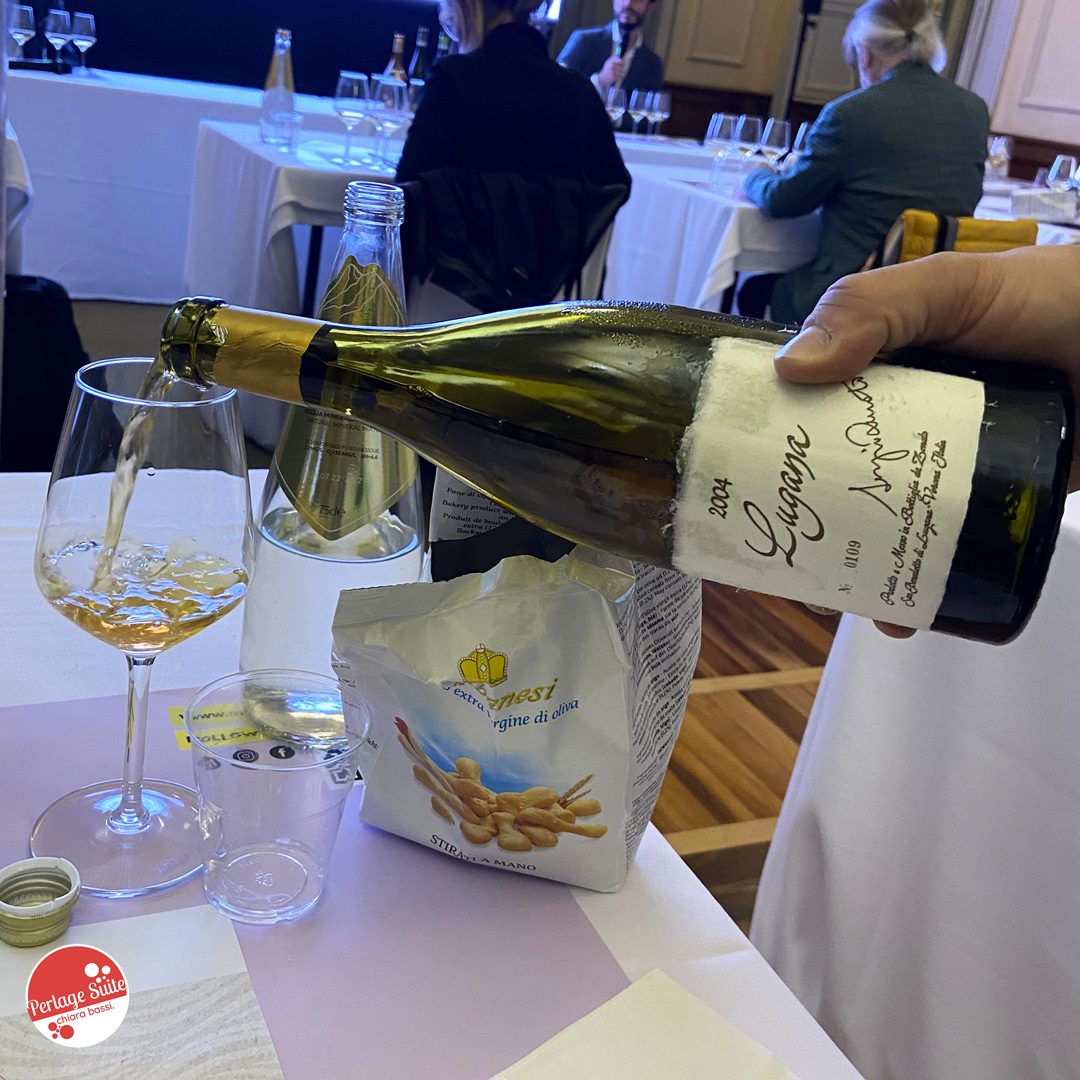 Zenato - Lugana DOC Riserva Sergio Zenato 2004
100% turbiana.
It is bright amber with rose gold hues and very consistent. The nose is intense and broad with notes of butter, baked apple, cinnamon, chestnut honey, rhubarb, gianduiotto and caramel. In the mouth it has a slight residual sugar and a strong alcohol content that reminded me of one of the Aged White Port of Dalva which I loved so much on my last trip to Porto. It still has nice acidity, is very savoury and the bitter finish is very long.
A Lugana DOC Riserva with a style that, I am sure, will give fans of evolved white wines a great deal of satisfaction.
Throughout the Milan Wine Week Consorzio Lugana's virtual stand will be active within the Wine Networking Hub and the Consorzio will also be present at the exhibition "The Winers" dedicated to auteur portraits of wine people. What's more, and even more interesting in my opinion, until next weekend you will be able to appreciate Lugana DOC paired with typical dishes of Milanese cuisine in the premises participating in the initiative within the Wine District hosted in the Porta Romana area and twinned with the Consorzio. For more information, I suggest you visit www.consorziolugana.it 😋
Cheers 🥂
Chiara