Saturday 1 February 2020in the Cigognola Castle Wine Pointa few steps from the splendid manor house, John Bigot presented its 'Bigot Index"assisted by two outstanding professionals: Angelo Gajawhich I am sure I do not have to introduce you, and Stefano Poni, lecturer at the University of Piacenza. The Bigot Index aims at empirically assessing the quality potential of the vineyard and is therefore an extremely interesting subject for all enthusiasts and professionals. The Moratti family is therefore the 'spokesman' of an evaluation method that can potentially be adopted by all wine producers who seek quality starting with the management of their vineyards.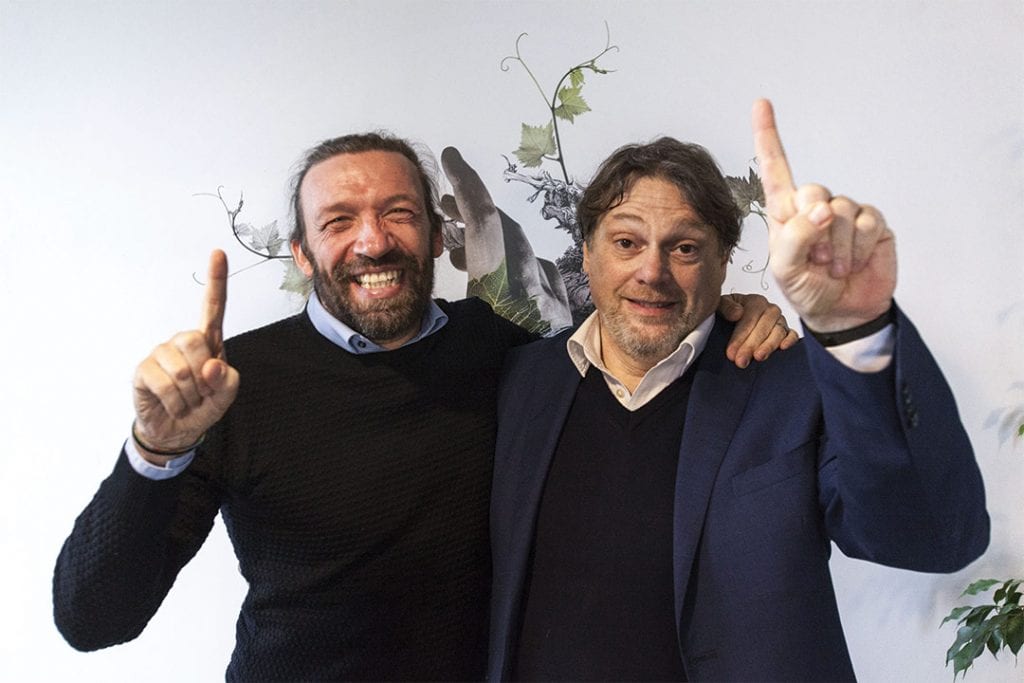 Bigot/First Time Index Presentation
Bigot index: why was he born in Italy?
France and Italy are the two undisputed queens of world wine, yet in my travels, I have ascertained how they share two diametrically opposed approaches to the elaboration of any wine. If in France wine is the expression of the chef de cave, who with his style, more or less emblazoned, signs every single label, in Italy wine is the expression of the vineyard, of the land in which it has its roots and the climate it enjoys. With a simplification that I hope you will forgive, one can say that in France wine is an abstract painting where the artist -the cellarman- expresses his talent, while in Italy wine is a realist painting where the artist faithfully reproduces the real thing (or at least he should).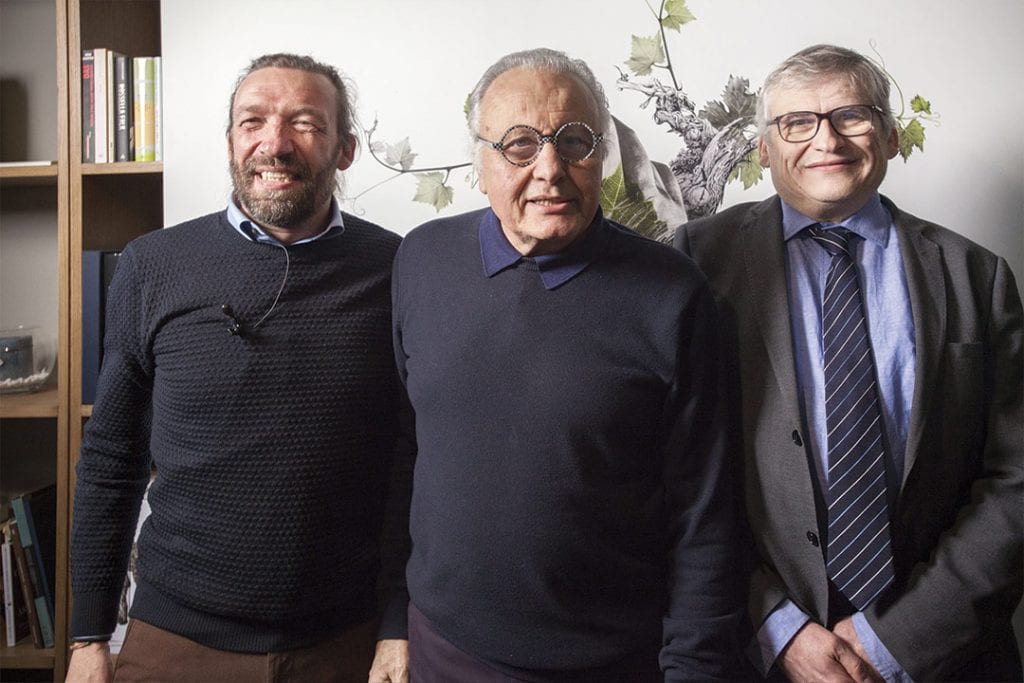 France and Italy have always played a tight game in wine production where different currents of thought intersect, sometimes rewarding one nation, sometimes the other. I find this extremely wrong. How can you compare two products born from two opposing philosophies? Not to mention the fact that France and Italy do border each other, but they have two very different climates. After all, do we want to compare the climate of Lombardy to that of Sicily? Really?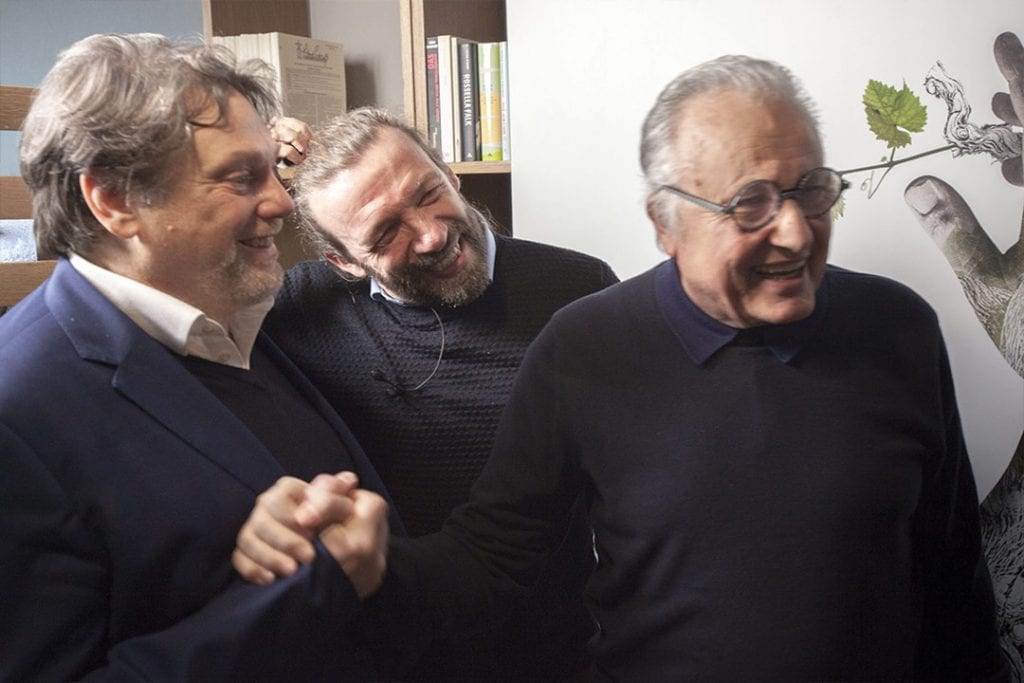 This reflection of mine stems from the fact that in Italy, during visits to a winery by one producer or another, I practically always hear that a great wine is made in the vineyard. The last wine trip I took to France was a few months ago when I was a guest of the Laurent-Perrier (you can read my report HERE) and, there again, as always, I was told that a great wine is made by a great chef de cave. That is why it seems extremely natural to me that the Bigot Index was created by an Italian agronomist!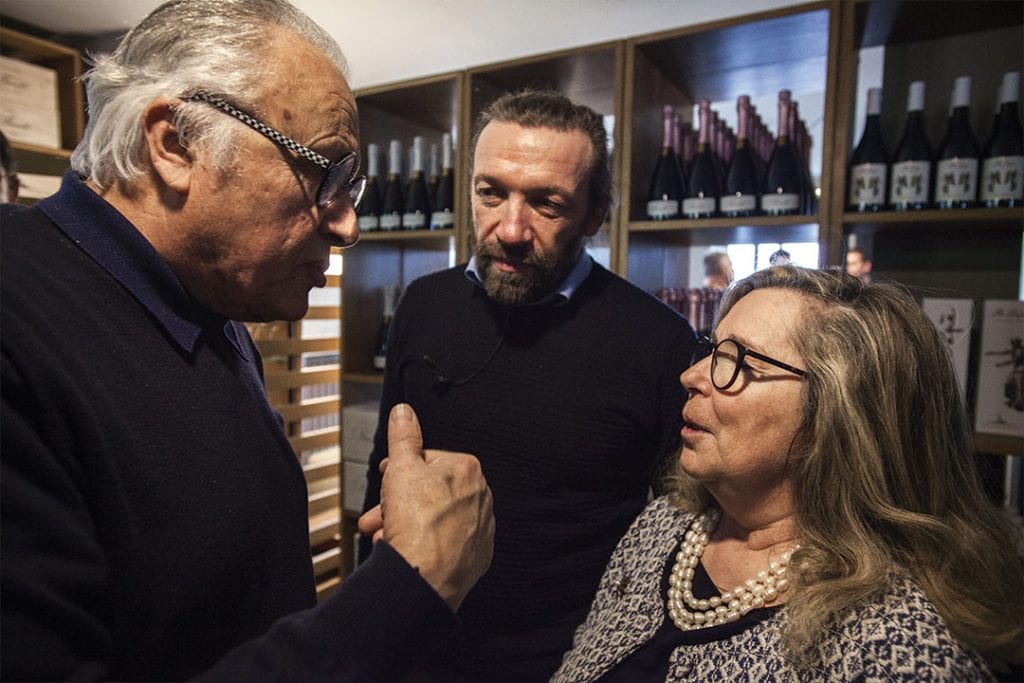 The vignacentric vision as a fundamental means for the quality of Italian wine
After all, in his splendid introduction, Angelo Gaja inspired this thought. As he himself said, between 1970 and 1990 there was a radical change in the way wine was viewed: before, even in Italy, wine was made in the cellar and the vineyard counted for practically nothing, then the vineyard became the centre of wine quality. So in fact you could say that historically Italy was aligned with France and, for me, it was precisely this alignment that accentuated the qualitative gap.
Let me explain: assuming that France and Italy are the two leaders in world wine production, France has always been the Queen and Italy a young princess, not always Dauphine. With this change of orientation, Italy, in its excellence, has almost completely closed the quality gap that historically separated it from France. Then as always I know that the usual oenophiles will hate me, but whatever 😅 .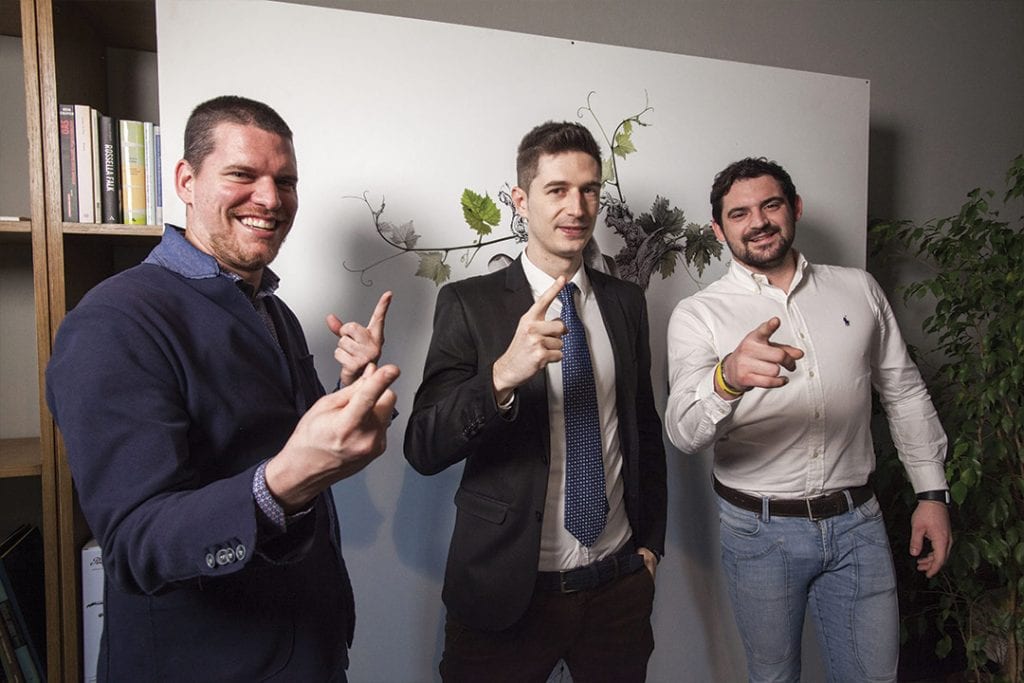 Bigot index: its purpose and how to use it in practice
The Bigot Index, in fact, is a company self-assessment tool that is useful for setting an expected result and then setting new, even more ambitious goals. This probably does not make it interesting for all wine producers: if you do not have quality production as a goal, it is pointless to even talk about it! Keep making 'Tavernello' and think no more about it! It has to be said that in interfacing with so many wineries, I can say that I have met very few of them 'in bad faith': almost all of the time a winery that makes a lousy wine does not know that it is doing so, rather it is convinced that it is working well. This is because those who run it are ignorant, in the very sense that they do not have the competence to assess whether a wine is good or not. Assuming that we want to talk about 'good wine' or 'bad wine'... but I am taking it to extremes, of course!
Obviously, if we want to buy a wine at the supermarket/discount for 1.50/3 € a bottle, this argument does not apply... but I promise to go into this subject in more detail in the near future!
LThe Bigot Index allows vineyards to be classified according to their current and potential quality with the aim of also giving them an economic value. This, in addition to making it possible to define cultivation operations and organise harvesting choices, means that the winemaker knows where to invest the most resources to achieve the best result and, potentially, earn the most money. You do remember that a wine cellar is not a non-profit organisation aimed at satisfying the 'thirst' of sommeliers and winelovers, right?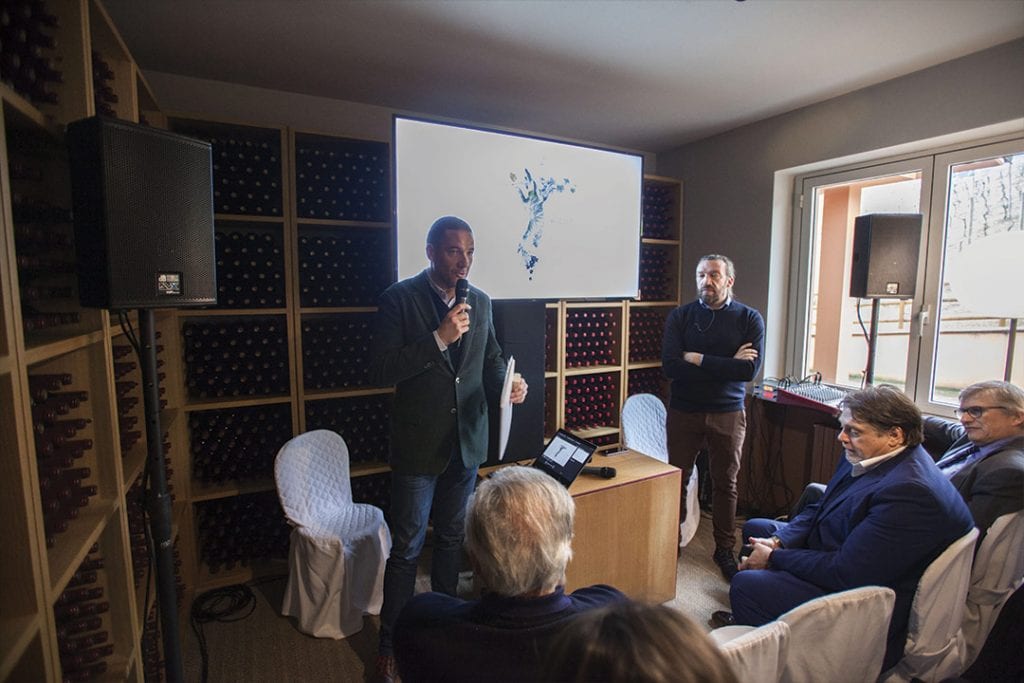 Bigot index: characteristics
The Bigot Index is a method of evaluating vineyards based on their objective observations. Its value is thebe a concretely effective tool while maintaining ease of observation in a very low time commitment. The measurements to calculate it are all simple, quick, intuitive and take a maximum of 60 minutes total per vineyard season. No special instrument is needed to carry them out: all that is needed is a field scale and the4grapes' smartphone application" to record the data correctly. This application allows the phytopathological, phenological and productive situation of each vineyard -georeferenced- to be monitored at any time, with functionalities based on European standards and with a monitoring protocol optimised for each area.
The thing I liked best is that, since no one is born learned - maybe just Mozart or Michelangelo - the application is integrated with an artificial intelligence neural network to recognise vine disease symptoms from an image. Simply put, you upload the image and it tells you if that plant is getting sick from something... it's beautiful, isn't it?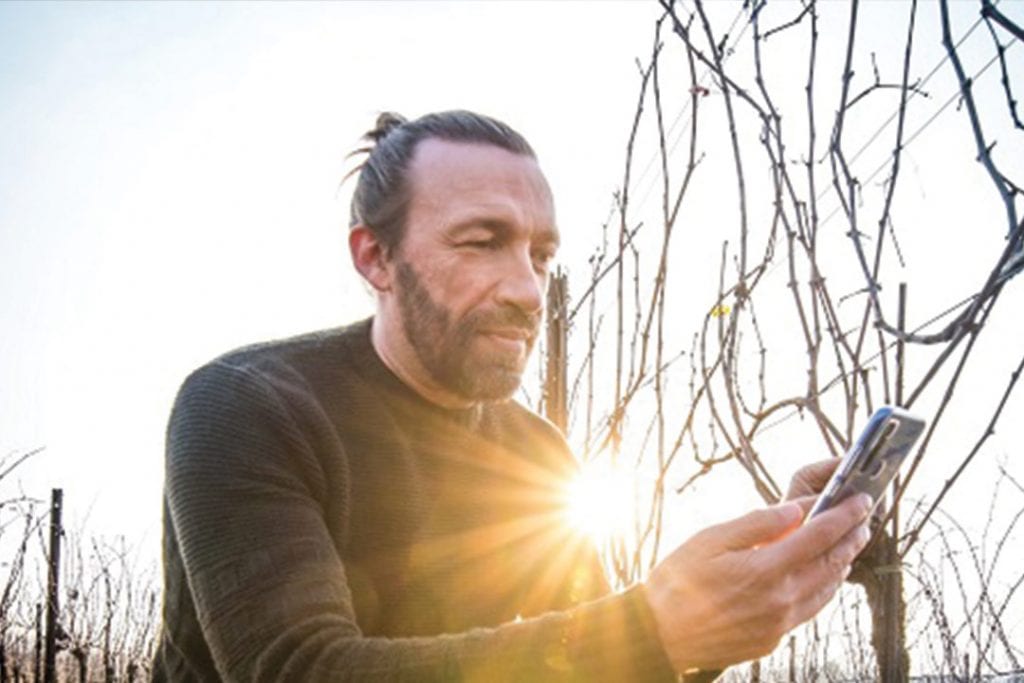 Bigot index: limit (in my opinion)
The weighting of the different factors and their evaluation were determined by 20 years' experience of systematic vineyard observation combined with the results of international wine research. Here, in my opinion, the limitation lies precisely in this sentence. In fact, the algorithm combines data from leading international scientific research with the results of individual experience, and it is from this that the polynomial equation representing the correlation between the field measure and the score was derived. Individual experience... can be a great asset, but also a great limitation depending on the "who" and the interpretations. However the limit is largely overcome if the Bigot Index is used with its original purpose, i.e. to define a method for self-assessment of current and potential vineyard quality.
Presentation Index Bigot/Second Half: Cigognola Castle
As I mentioned, the presentation of the Bigot Index was held in the Wine Shop of Castello di Cigognola, located a few hundred metres from the castle proper. With Gabriele Moratti, son of Gianmarco and Letizia Moratti, Castello di Cigognola has entered a new era in its history. I 28 hectares of vineyards are located around the castle and are a beautiful crown set on the hilltops of theOltrepò Pavese. Even on a foggy day like this, the landscapes that we could see were able to enchant us!
After the presentation of the Bigot Index, the press event included a Light Lunch for the guests right there in the Wine Shop, where everything was really run to perfection! However, Francesco and I were taken by CEO Gian Matteo Baldi, who with Gabriele Moratti manages the vineyards and the company with great passion and seriousness, to a beautiful room of the Cigognola Castle for a private tasting.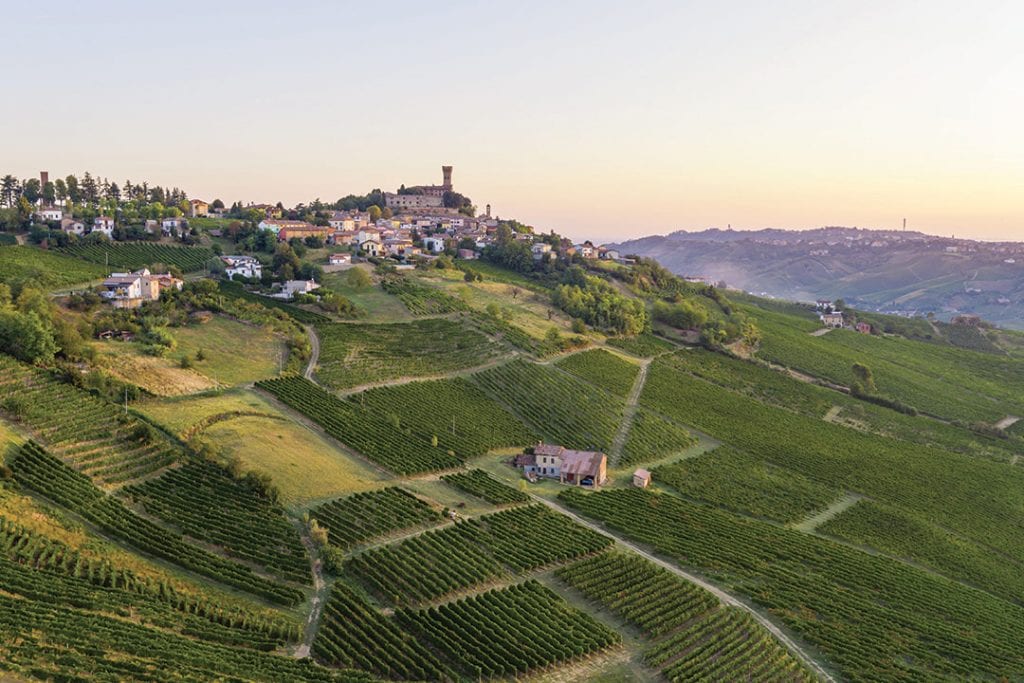 Castello di Cigognola: wines
Pinot Noir is the king of production, thanks to the excellent phenolic ripening it achieves in Oltrepò Pavese and the work of theoenologist Federico Staderini. The goal is to occupy a prominent place in the small world of high-end. For me, Castello di Cigognola has all the resources to become a true excellence, in particular thanks to three wines.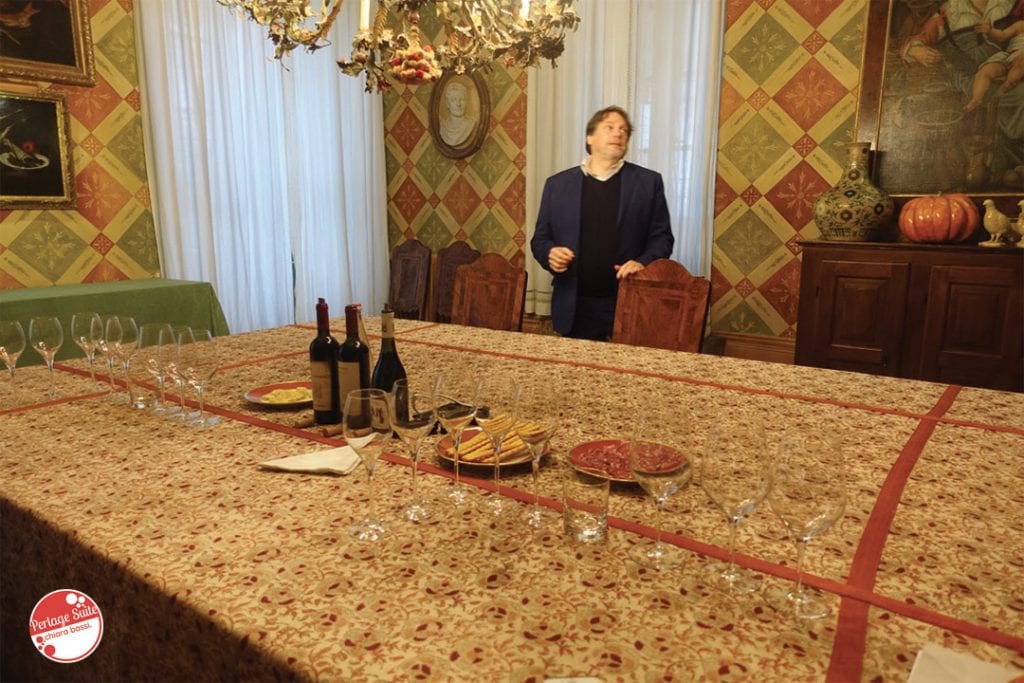 Sparkling wines
Castello di Cigognola: 'More' Pas Dosé
Brilliant straw yellow with a fine, numerous perlage. The nose has pleasant hints of melted butter, fresh hazelnut, a light vanilla note and strawberry yoghurt. In the mouth it is crisp, with good acidity and a softness that makes it enjoyable even by those who do not like this style of bubbly.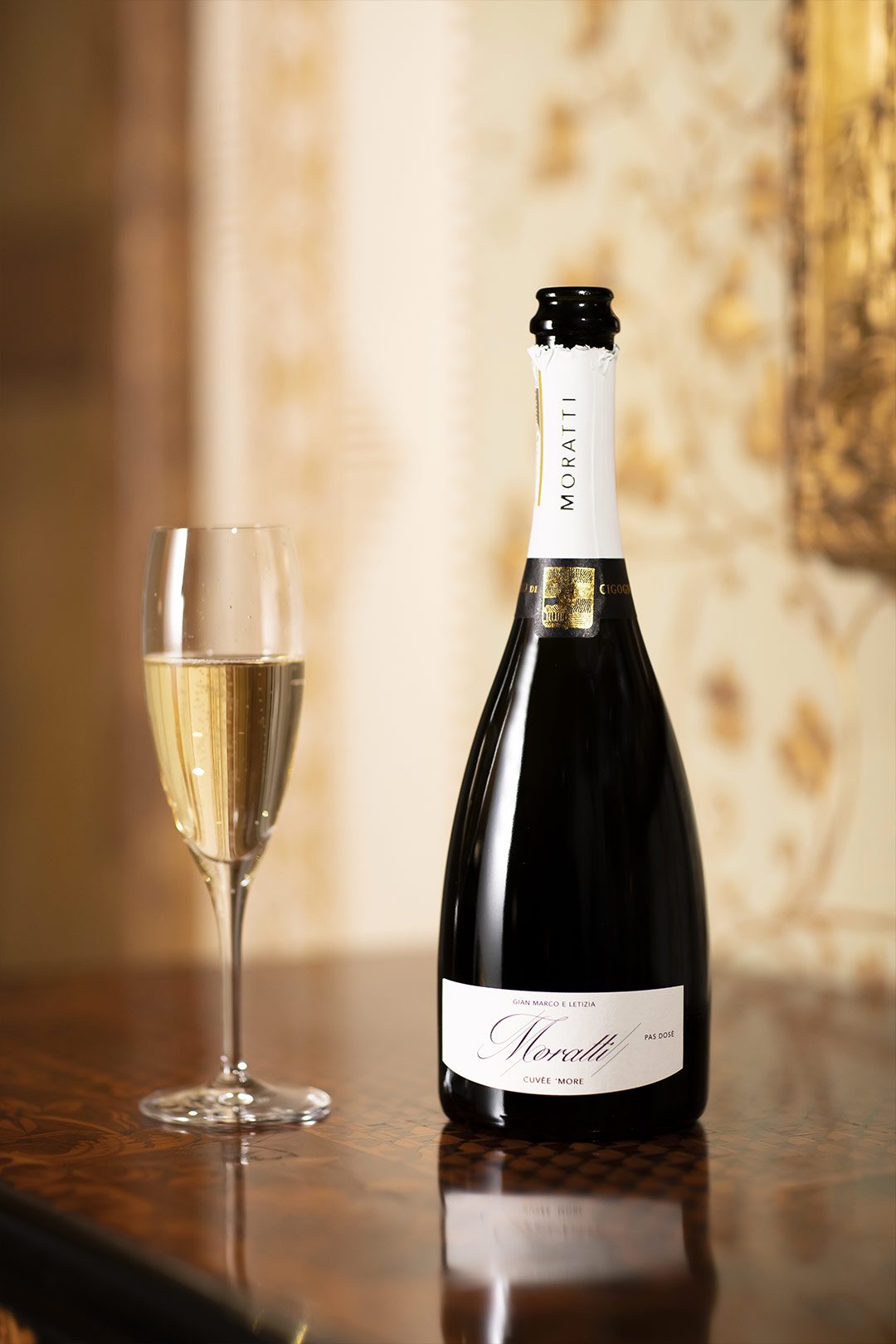 Castello di Cigognola: 'More' Brut
Brilliant straw yellow with a fine, numerous perlage. Although only the dosage changes, the nose is completely different from the previous one! Although I tend to prefer pas dosé sparkling wines, in this case I preferred the brut, especially for its hint of interesting balsamic notes. On the nose, raw butter, toasted hazelnut and an almost smoky finish. In the mouth it is still crisp, but you can feel the dosage. It is certainly even 'easier' and more enjoyable than the first (which was already quite easy to enjoy!).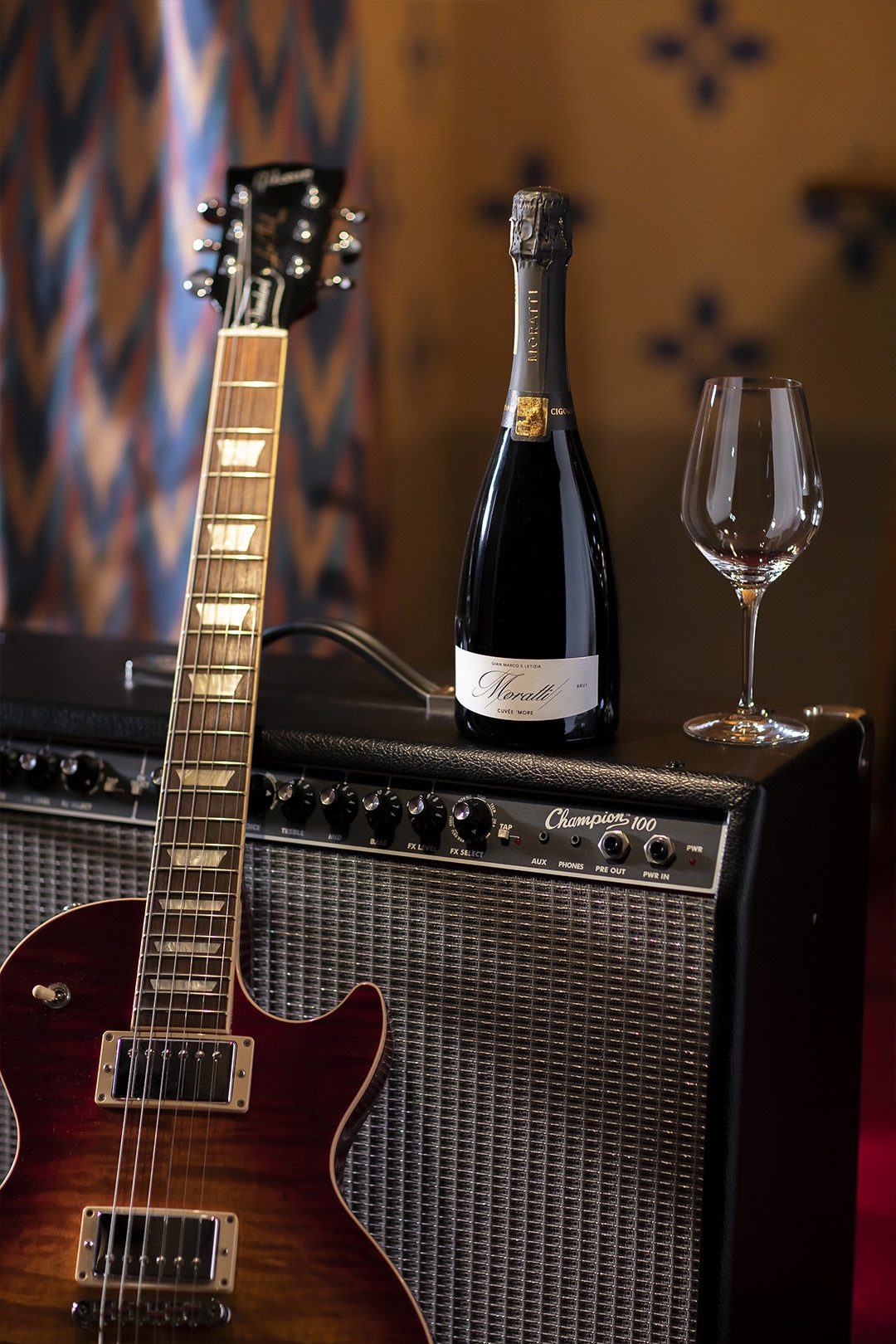 Castello di Cigognola: 'Cuvée dell'Angelo' Pas Dosé 2012
Brilliant straw yellow with a very fine, but not very numerous perlage. The nose is fine and delicate, with strong hints of walnut, caraway, lemon grass, fresh cherry and butter pomade. In the mouth it is creamier, fine and elegant, consistent and persistent. However, the bubble lacks drive and I trust the next vintage to surprise me.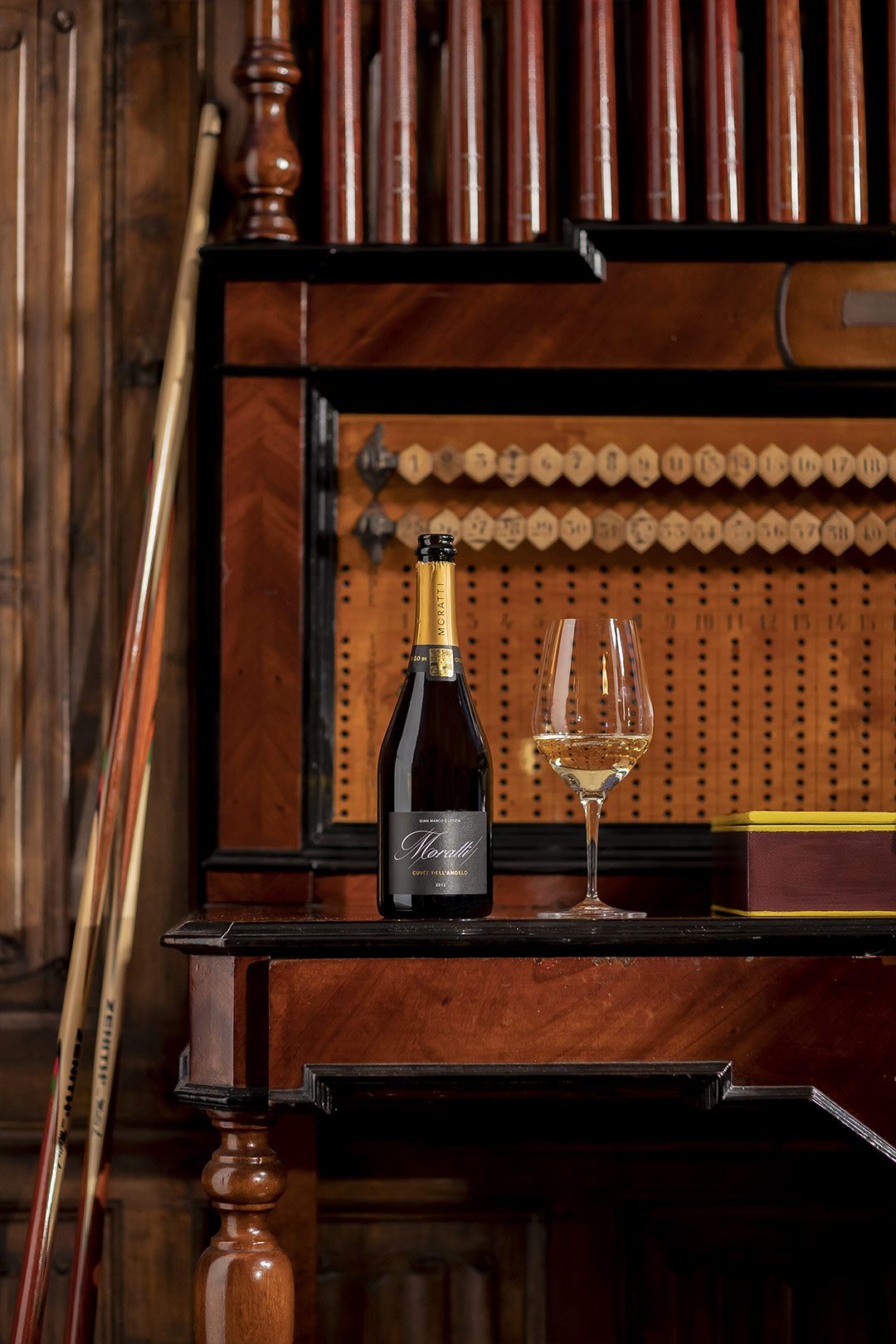 Castello di Cigognola: Rosé 2013
Bright onion skin pink with a very numerous and fine perlage. Pleasantly balsamic nose with notes of black pepper, dark chocolate, mint. In the mouth it is very creamy, fine, soft, quite persistent and particularly enjoyable.
Castello di Cigognola: Rosé 2010
Brilliant onion skin pink with a fine, fairly numerous perlage. The nose is crazy: very elegant, very fine and broad. Intriguing nights of cumin, black pepper, orange zest and English rose flowers intertwine. In the mouth it is very creamy, very fine, very elegant and quite long on the finish.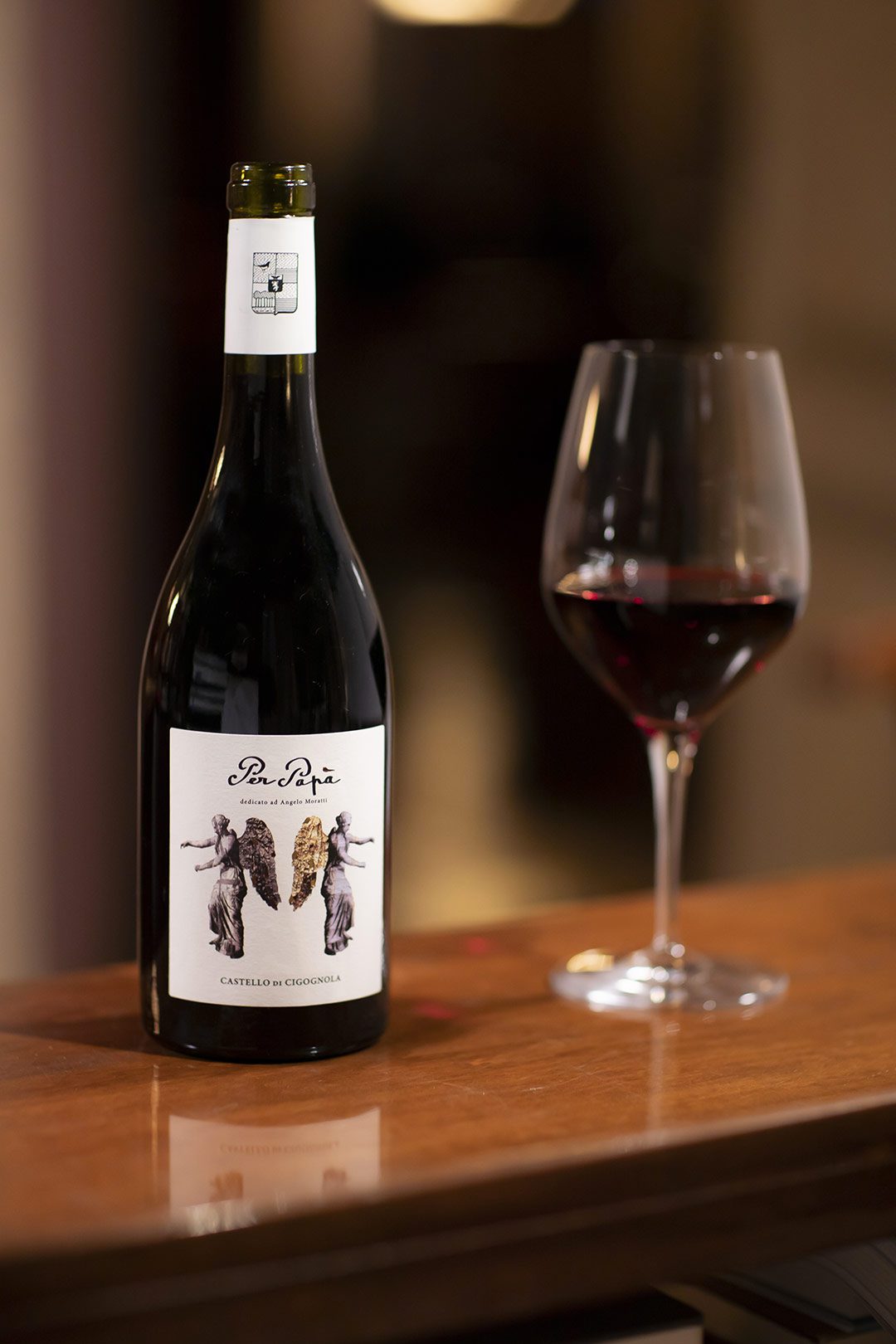 Red wines
For my personal taste, it is with this type of wine that the winery reaches its highest expression. The red wines of Castello di Cigognola all have an exceptional quality-price ratio. Elegance, structure, smoothness and pleasantness are the characteristics that make them special. The one that impressed me most is the "TwelveTwelve', the Barbera base if I can call it that. Here, if all wines under €10 were this good it would be a world of happy winelovers!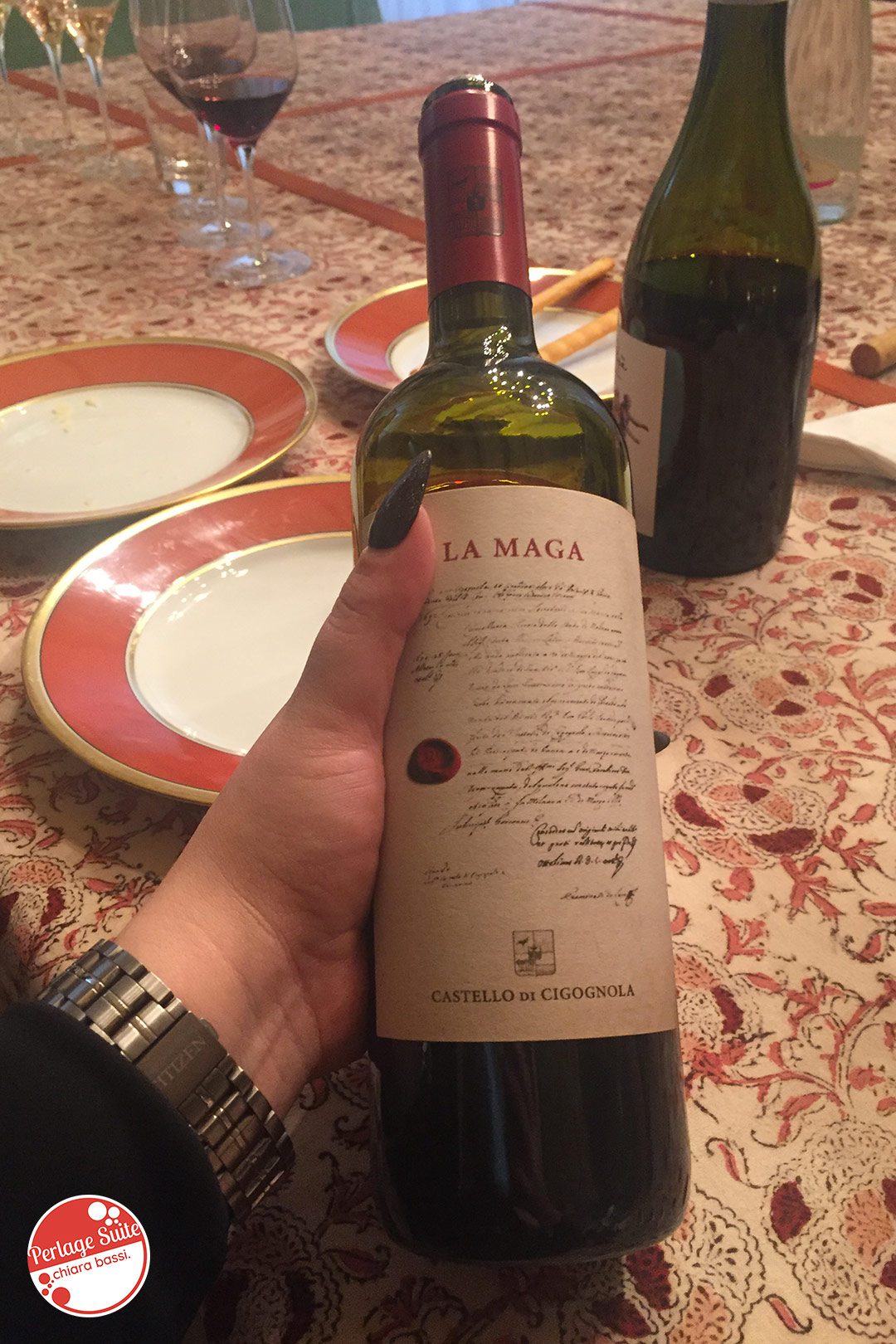 Also "La Maga' (Barbera Superiore) e "For Dad' (Nebbiolo) both are two exciting wines! To be tasted again at leisure! In any case, I can't wait to hear the new project based on pinot noir vinified in red... I adore pinot noir as a grape variety and given the Moratti family's undisputed ability to propose great red wines that have nothing to envy to more noble terroirs, I am sure it will surprise me!
Gian Matteo Baldi was a perfect presence: discretion, competence and an obvious great passion for his work!
In short, it was a really great experience... ah! There's one thing I haven't told you yet... do you know that once we were back at the wine shop, when we were very few, Giovanni Bigot uncorked a bottle of my fiancé's Champagne of the year? I love those oxidative notes of great Champagnes! By the way, if you want to discover 6 great Champagnes that amazed me... read more this article!
Cheers 🤗🥂
Chiara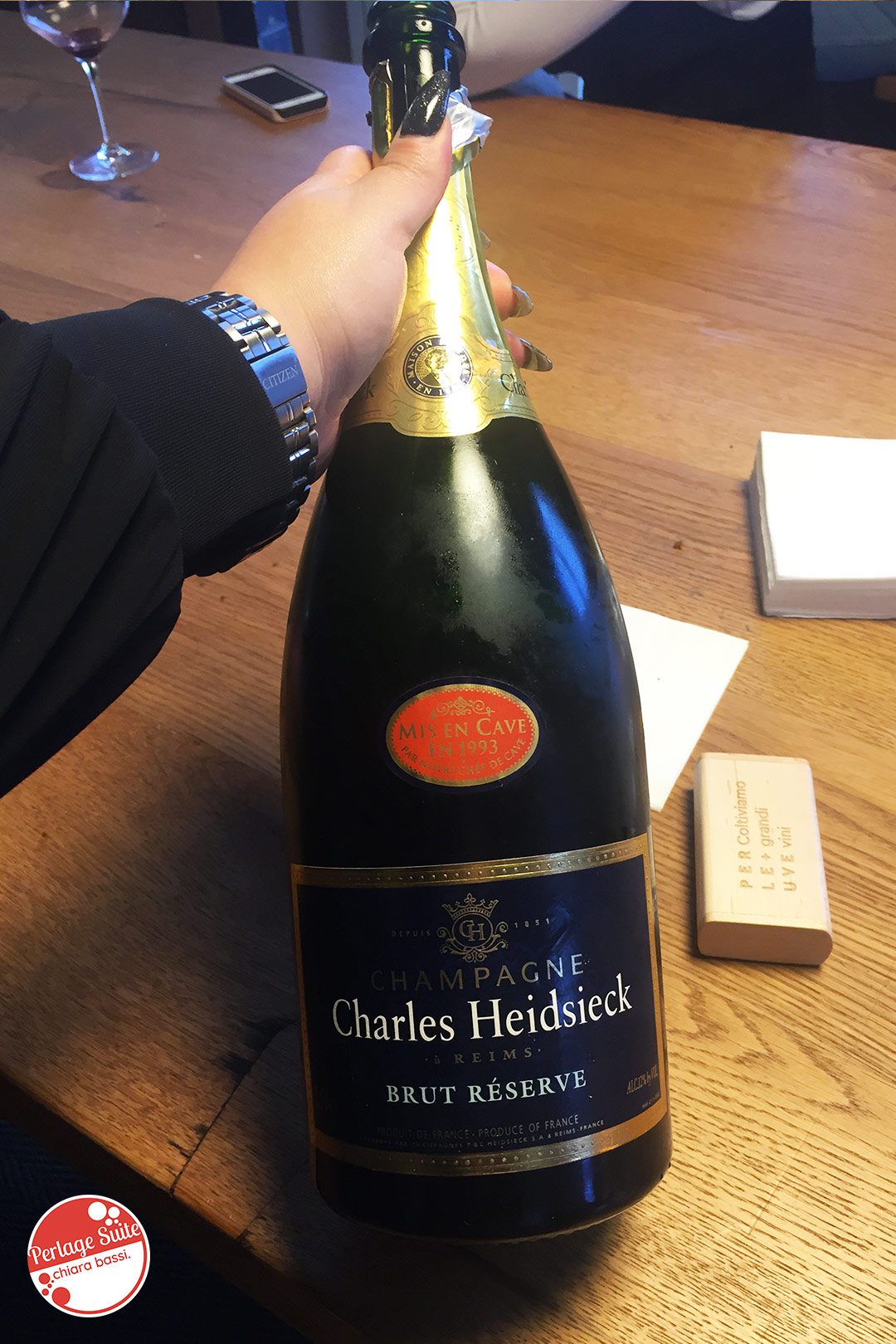 PS a huge thank you to everyone for a wonderful day and in particular to Marina Tagliaferri to always be on top! If only there were more news agencies like your Agora....