In this article dedicated not only to aspiring sommeliers but to all fans of the Rising Sun who grew up on manga like me, I want to tell you about the Japanese wines and, more generally of the wine in Japan. Having for years among my clients as a web designer a Japanese importer of Italian wines, TAPS Inc. I have come up with some very precise ideas on the subject. In the final part of the article you will find a number of considerations that I am sure will be helpful to you if you are trying to navigate your way through the various Japanese importers of Italian wines.
In Japan, the culture of wine is rather recent due to the fact that its diffusion has always been limited by the very ancient traditions of this country, which has always been closed to Western influences, linking it to the consumption of tea, sake, beer and Whisky.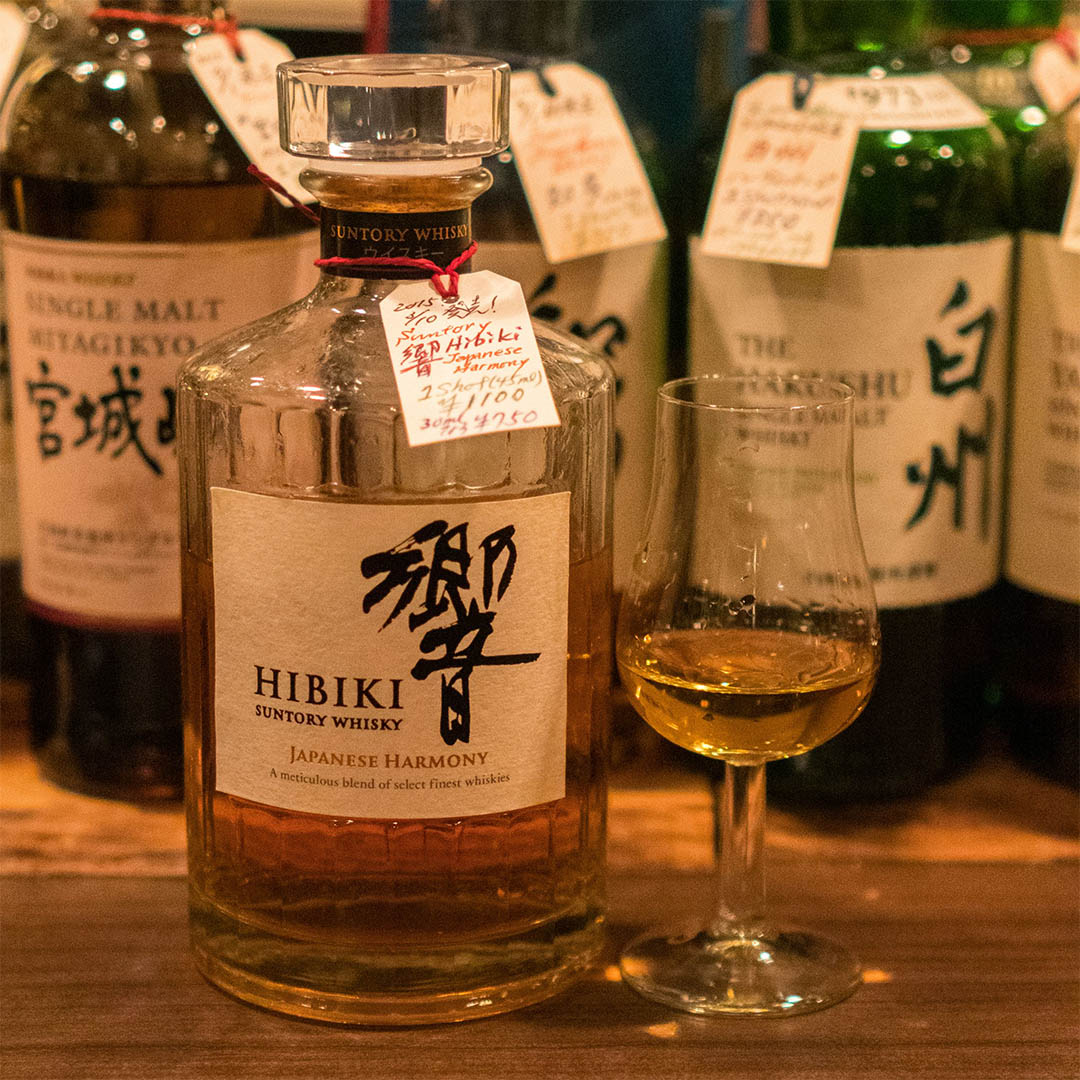 Japanese wines: a bit of legislation
We know how crucial regulation is to help companies in their work, and the one in Japan has never been crucial to the development of the viticulture in Japan. An old law, in fact, allowed for the labelling as '.Japanese wines" of products made from foreign grapes and musts even if only bottled in Japan. At present, the label for Japanese wine is labelled 'domestic wine', i.e. bottled in Japan, both for Japanese wines made from grapes grown in Japan and for Japanese wines made in Japan from foreign grapes. The possibility that only the former (kokunai san) may bear the label is opposed by the large companies that have no interest in this change due to the limited grape production. The regions have therefore introduced Gensanchi Hyoji - wines made only from Japanese grapes and only from certain areas - a concept similar to our DOC or American AVA.
Japan is one of the largest whisky producers in the world and wineries have been keen to diversify their offerings to also have alternatives to traditional drinks. Thus boutique wineries appeared, very small wine producers using modern technology and European styles such as the small cask, and with the advent of the 'Japanese wine fad' that quickly infected books and comics, they became aware of their ability to produce quality wines also suitable for export.
You can now subscribe to my newsletter or scroll down the page to continue reading the article.
Japanese Cuisine
Paradoxical is how Japanese wine is within a tiny niche market while its cuisine, and in particular Sushi, is famous and appreciated all over the world. The most famous dish of Japanese cuisine, which is an intangible asset of humanity and is protected by Unesco for its benefits to the human body (it is no coincidence that the Japanese population is the longest-living and has a very low cancer rate), is Sushi, where raw fish and rice cooked with sugar, rice vinegar and salt and processed with wasabi is the emblem of this minimalist and healthy cuisine often enriched with soy sauce.
Japanese cuisine, traditionally based on raw or cooked fish and rice, has a variant in the cuisine of the Okinawan islands that were influenced by China and whose cuisine is mainly based on pork, beef, goat and chicken and vegetables. It should not be forgotten that Japan is a producer of one of the world's most prized meats, Kobe beef, which comes from happy animals that are born and raised strictly in the prefecture of Hyogo and are legendarily massaged with sake and fed with grain that can be accompanied with a Private Reserve Kikyogahara Merlot from Château Mercian, characterised by great finesse and elegance.
However, Japanese cuisine deserves its own treatment, so I will stop here for now and promise to write about it in a future article.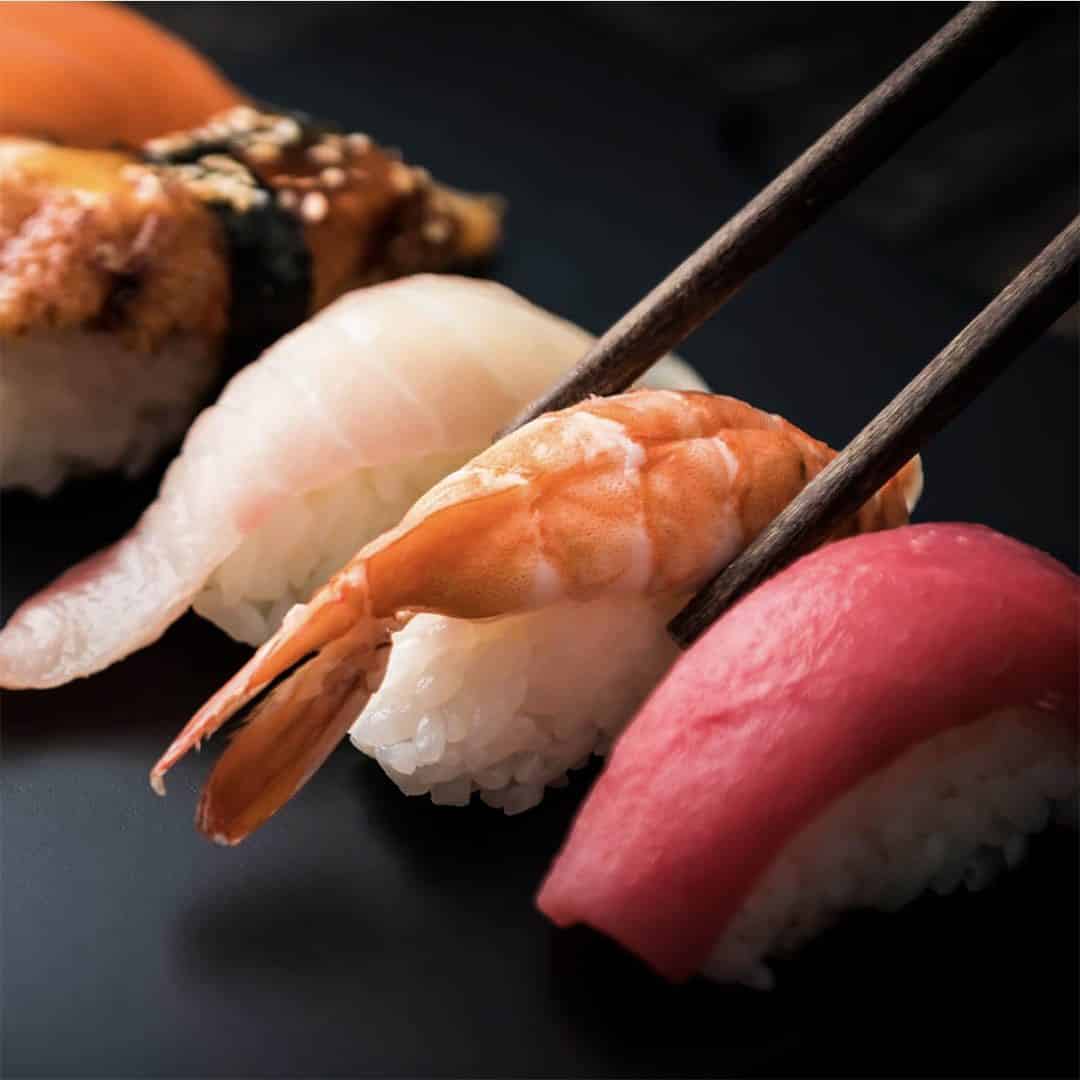 Japanese wines and pairings: sushi
The perfect accompaniment for sushi is a riesling from Hokkaido, while if you add soy sauce to counteract the savouriness you can look for a residual sugar such as Koshu, a white-wine vinified pink grape variety originally from the Caucasus that arrived in Japan via the Silk Road and is now cultivated in the Yamanashi prefecture, from which it takes its name (Koshu is the ancient name for Yamanashi). Its hints of peach and candied citrus fruit, its smoothness and fresh flavour make it perfect to pair with sashimi (raw fish cut into not too thin slices) dipped in soy sauce.
You can now buy my book dedicated to aspiring sommeliers and winelovers or scroll down the page to continue reading the article!
Book 'Sommelier: the Illustrated Manual' Special Edition 2022
All my notes on wine and food in one book.
In stock (can be backordered)
Japanese wine: some key points
Climate = very wet and rainy.
Land = too acid and fertile.
Key grape varieties = white grapes: Muller thurgau, Riesling, Gewurztraminer - pink berry: koshu - black berry: muscat bailey A (very simple red or rosé wines with very light floral and fruity aromas, sometimes subjected to carbonic maceration to obtain a wine similar to Beaujolais Nouveau), Cabernet Franc, Merlot.
Viticulture = low planting density, planting system a marquee. Small attempts at spurred cordon or guyot.
Key Zones =

Hokkaido Island

(kerner), Kofu Valley,

Yamanashi

(famous for Scotch-style whisky, now European vines and biodynamic cultivation. In particular, the Koshu-en Winery produces syrahs planted with rooted vines from the Rhone valley, riesling from Schloss Johannisberg and merlot from Bordeaux. Black Queen from the black berry variety of the same name that is acidic to the point of requiring raisining, ruby red, spicy and fruity with a fair structure), Yamagata,

Nagano

(Chateau Mercian produces merlot, cabernet sauvignon) Tochigi.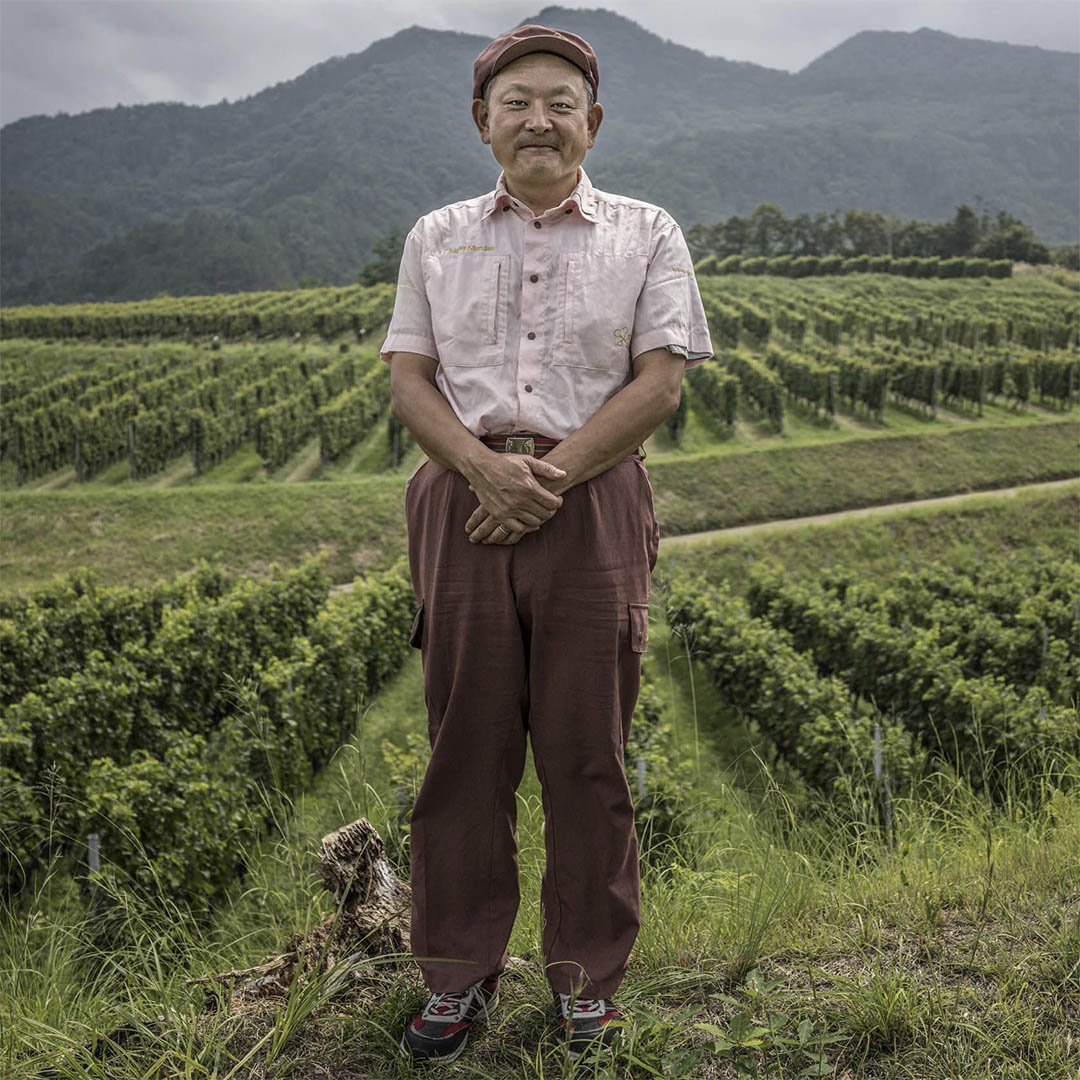 In the photo above Mitsuhiro Anzo, chief winemaker of Mercian Corp. poses for the photographer at the winery of Chateau Mercian in Katsunuma, Yamanashi Prefecture in Japan Friday, Sept. 7, 2018. CREDIT: Bloomberg photo by James Whitlow Delano.
I promised you some valuable information dedicated to the wine market in Japan. This subject also deserves a separate discussion, but I will tell you in advance that Italian wine in Japan is growing both in value and quantity, albeit more slowly than in other markets (source: Nomisma Wine Monitor). However, from my experience, it is Italian red wines that are finding the greatest appreciation, also due to their excellent value for money compared to French wines and the power of the Made in Italy brand in Japan. However, there is very interesting growth in Italian sparkling wine, certainly driven by the Prosecco phenomenon, which is also giving some space to the other denominations. In particular, I find it particularly interesting that 10.1% of the total value of sparkling wines imported to Japan is Italian, compared to 5.1% of the total value of bottled still wines (source: Nomisma Wine Monitor). Therefore, even if at the consumption level sparkling wines cannot compete with red wines, I find for Italian wineries, particularly those producing classic method sparkling wine, The Japanese wine market is particularly interesting. What do you say, would you like me to publish an in-depth look at this market and the competitiveness of the Italian wine in Japan?
Cheers 🍷
Chiara