Here in Lombardy, it is exactly one week since the second Lockdown began. Exactly as happened during the first quarantine, my favourite activities are cooking, eating and drinking. That's why today I want to tell you about a product I love: the honey. In particular, I want to tell you about the one produced by Tenuta Casa del Sole because it was able to impress me not only with its taste, but also with its packaging.
Exactly as with wine with the label, we buy with our eyes before we buy with our mouth. The first thing that strikes us is the presentation of the product and therefore a company that takes care of this aspect is a winner for me. Not only because it prompts me to pick it off the shelf, but because it makes a great gift for myself when I go out to dinner with friends. By the way, how much I miss dinners - the nice ones like this one with raw fish and Champagne - in company! This morning as I was making my umpteenth round of the condominium driveway - by now I'm going round in circles that my old hamster dodges - I was on the phone with Mum and we were wondering if we would be able to do Christmas together and especially if my husband Francesco and I could visit her since he and I are not actually first-degree relatives.
I'll be honest, the bureaucratese gives me goose bumps. The proposal to have Christmas only with first-degree relatives seems pretty ridiculous to me: parents if they have two children have to choose which child to be with since siblings are second-degree relatives? Then, if first-degree relatives and relatives-in-law end up in the cauldron, my mum and I can be together, my husband and my mum can be together... and my husband and I, who are a separate status, how do we function? I already have goosebumps thinking about the arguments that will be created in the days leading up to it... not to mention if you get stopped in case of a check! 😅 When in doubt, I decided to equip myself as I did at Easter 2020 by choosing some Christmas gifts online to send to my mum, my aunt and my cousin in case we can't see each other... of course they are gourmet boxes because we all have a sweet tooth!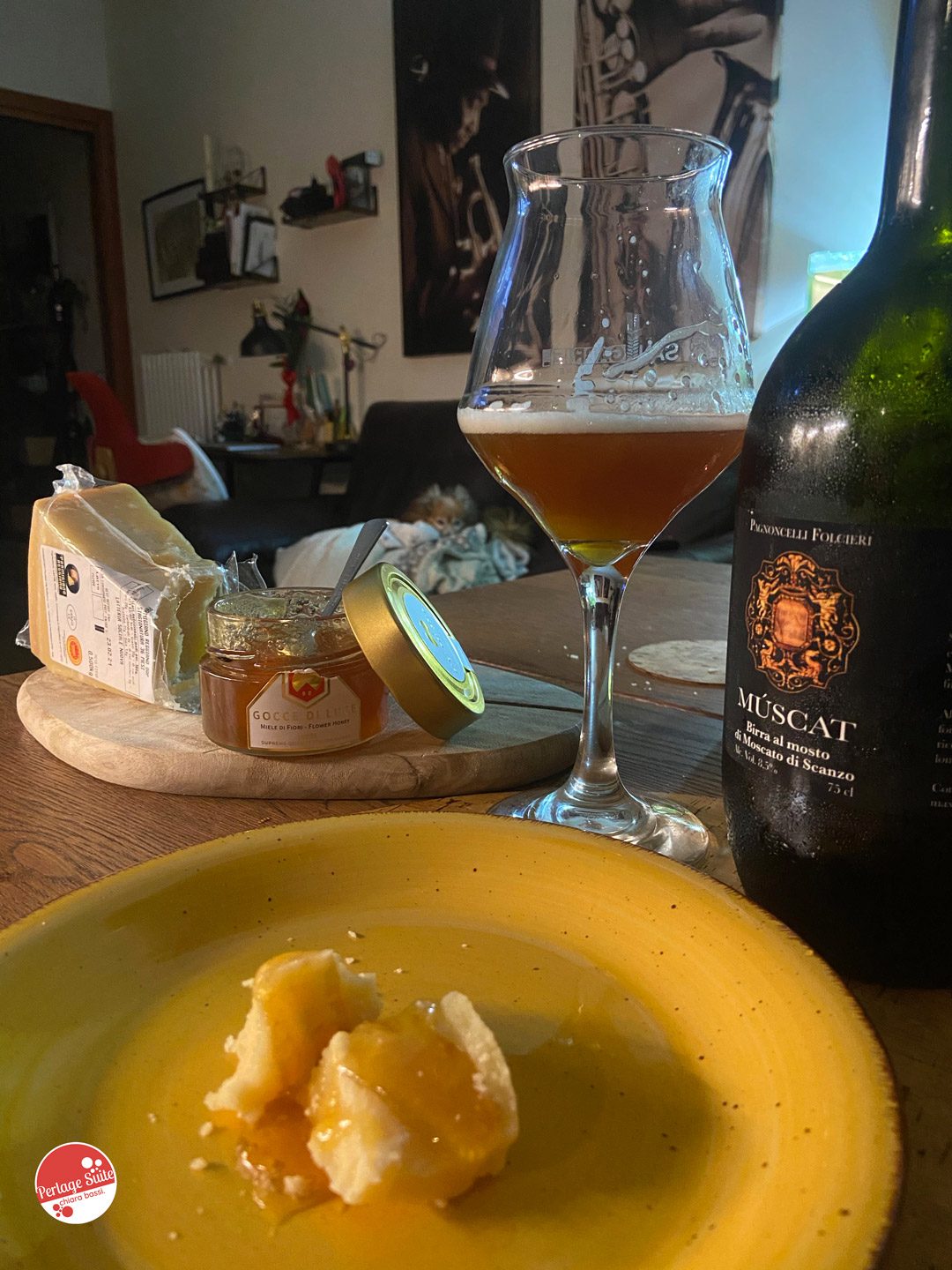 For years I have had a great passion for honey, so much so that I even took a honey taster course. This delicious food has been appreciated since time immemorial, ever since prehistoric men gathered wild honey for its great nutritional power. In medieval courts, Frederick II of Swabia used to organise incredible banquets by sprinkling honey on the pigeons he hunted. And indeed, I myself love lacquering lamb meat with honey before putting it in the oven or frying pan for the last few minutes (by the way, here is my honey lacquered lamb recipe I prepare at Easter!)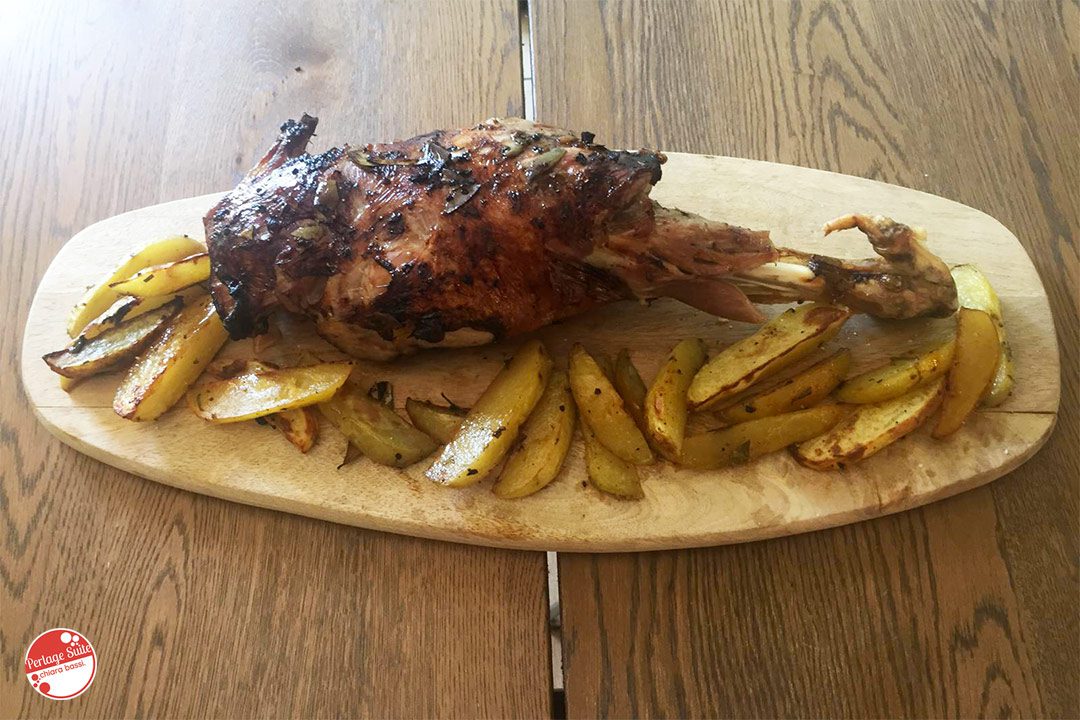 Casa del Sole Estate: the Valli Casket
Even before I tell you about this company, I want to tell you why I chose this as my first Christmas present for you to discover. This box contains theperfect match: wildflower honey combined with Parmigiano Reggiano from centuries-old meadows. They are both really delicious and the sweetness of the honey contrasts perfectly with the strong flavour of this extraordinary cheese. More than 300 varieties of flowers are enclosed in this jar and the cows that graze on these same meadows untouched by man for more than a century feed on that same biodiversity.
Do you know any sommeliers or wine enthusiasts who wouldn't enjoy playing around with some pairings?
By the way, which wine would you choose?
I'll be honest, I have tried this parmesan and honey really really with various combinations, but my favourite is with the Muscat beer from Villa Pagnoncelli (read more HERE). I find the synergy created between the taste of the millefiori honey, the tastiness of the Parmesan cheese and this Moscato di Scanzo beer absolutely magical.
The price of this beautiful cheese box that will make you look great is 37€ and includes the cheese shaker. You can buy it on the company website by clicking HERE. Find the unboxing among my featured stories on Instagram!
Tenuta Casa del Sole: the perfect wedding favour
You probably know that a little over two months ago I got married. My husband Francesco and I agreed right away to divide the favours into 2 parts: one for our guests to keep and one part for solidarity. For the solidarity part, we made a donation to theRomagna Oncology Institute who looked after my dad with great care during his last year of life. For the remaining part for our guests, we chose something useful: namely a corkscrew engraved with our names, place and date of our wedding. If we had made a different choice, however, we would have opted for a gourmet wedding favours: a bottle of winea bottle ofoil or a jar of honey were our alternatives. Here, if you like the idea of honey as a wedding favour, Tenuta Casa del Sole's jars are really wonderful. And for a wedding or an important event, the eye wants its part too!
The most extraordinary thing is that this honey is not only beautiful, it is also good! I got to taste all three flavours and choosing one is not easy... I would probably do them mixed! Maybe, and I stress maybe, I choose lime honey, but it is a tough fight with mixed-flower honey. Of all the flavours, the one I like least is acacia, but if it is a gift, don't hesitate to take it because not only is it a great classic, but it is some of the best acacia honey I have ever eaten.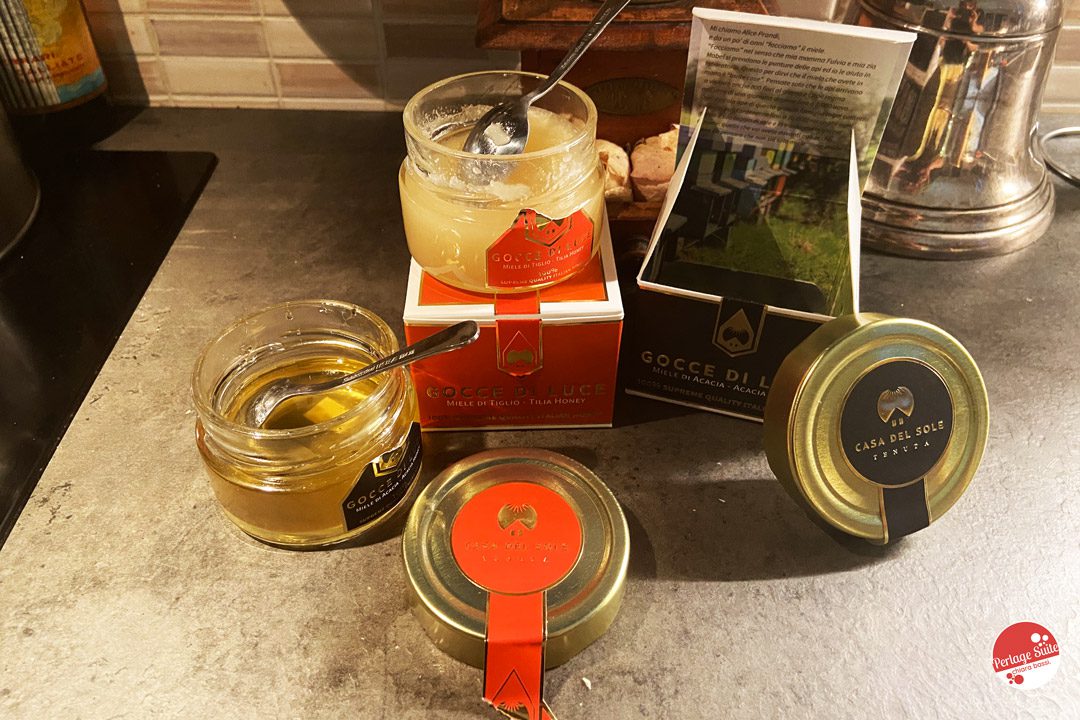 Casa del Sole estate: a truly unique lime honey
The first time I spoke to Fabio I was struck by his humility: he did not tell me how good Tenuta Casa del Sole honey was. I confess one thing: when it arrived at home I thought it was more packaging than substance and I was rather sceptical about the cost of the jar: 12€ for 140g of honey. Assuming that the box is really pretty, there is no point in telling us about it: 1 kg of top quality honey costs an average of 20€. To be honest, this one from Tenuta Casa del Sole seemed very expensive to me. Then I 'touched it with my hand' and tasted it. I concluded that 12€ for that little jar of lime honey from Tenuta Casa del Sole I would spend it with my eyes closed because it is really special. It has a thick consistency that 'melts in the mouth', a mentholated and resinous scent that is impossible to resist. The 'crystallised' consistency makes it pleasant even for those who do not like the viscous consistency of honey.
Of course, given the price for me this is not the honey to use as a sweetener instead of sugar. This honey is a small moment of pleasure, a small, affordable luxury that we give ourselves or our loved ones to enjoy with all our senses as we savour it alone or in combination to a marinated trout fillet or a garnished agon in oil. We have also tried it with malga cheese, the yellow, hard, semi-hard cheese they sell in our country, and it is to die for. A heavenly combination! But trust me, with marinated fish it's really crazy! Buy lime honey now HERE.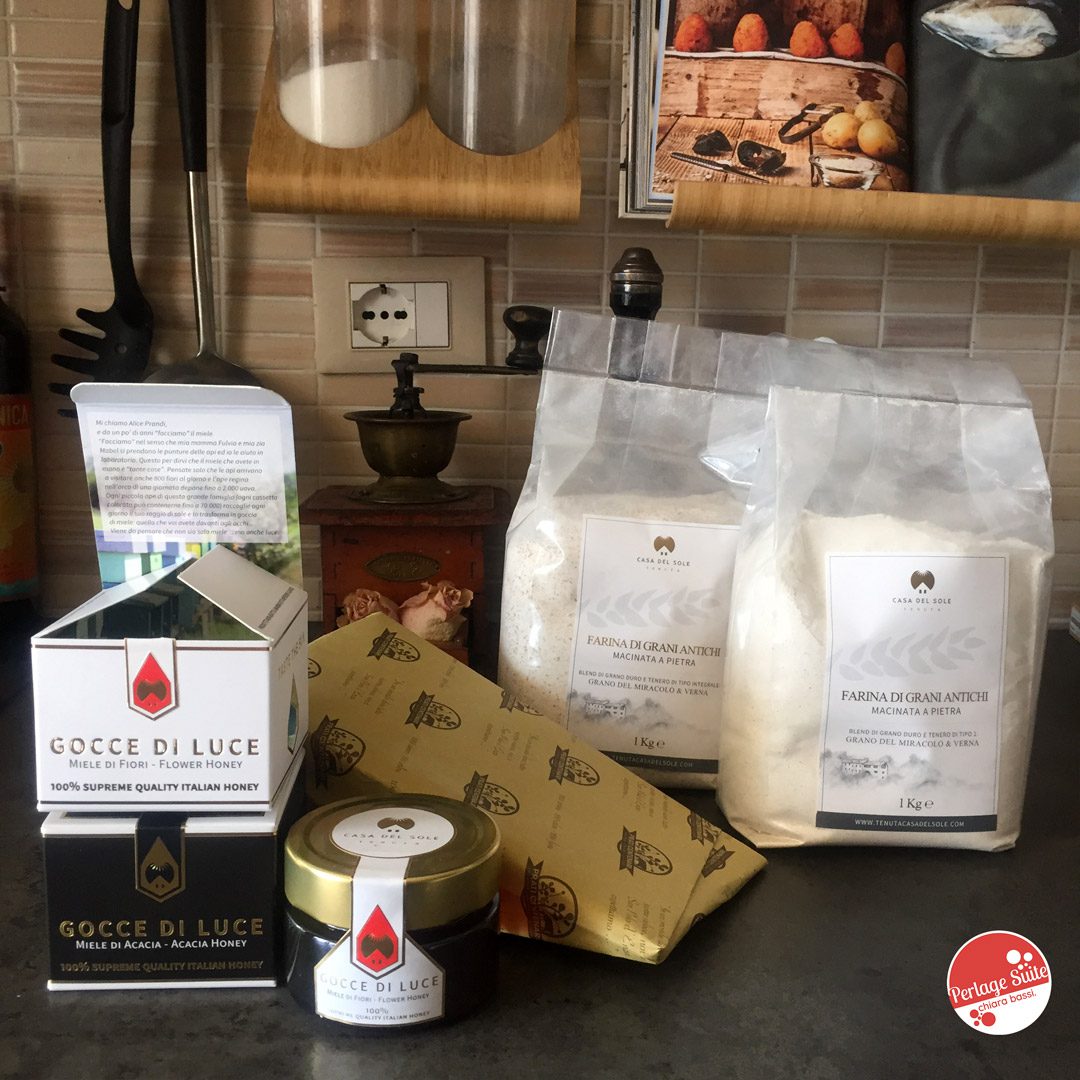 Tenuta Casa del Sole: not a job, a dream.
Four women from Emilia - Benedetta, Fulvia, Alice, Mabel - each with a specific task, have come together to create a very special company. In the 161 hectares of the estate, they plant trees, restore paths and release animals typical of the area. A perfect place to produce excellent honey and to reconstruct an ancient hamlet to become the headquarters of the farm, a place for working and sharing.
I went to live on an island in the middle of the lake where there are no cars because I love nature more than anything else. I am firmly convinced that Beauty will save us, but not that ephemeral and superficial beauty made of aesthetic artifices. I am talking about real Beauty, the one that every day gives us a flower that is born and gives us its colours. That is why my favourite product on sale in the company's shop are the surprise seeds of their centuries-old meadows, enclosed in an alcantara bag handmade by a local artisan. They cost only €2.50 and you can buy them and plant them wherever you want.
quality honey: a small reflection of mine
Every day, every hour, every moment we make choices. As a grown woman, I will never stop thanking my father and mother for teaching me the value of quality. It may be that my father was a Quality Manager for most of his life and I heard about UNI EN ISO 9001 before it was even conceived. Maybe my mother bought a pair of jeans handmade in Italy with her first salary at the age of 19. It may be that we are what we eat, and in my house money was never spent on cigarettes to save on extra virgin olive oil.
Before looking at how much something costs, ask yourself whether it is industrial, cheap or handmade. Whether you are paying for the brand or the content. Whether you are raping nature or doing good for the planet and your body. And then remember that those who work in agriculture and know how to wait and respect its course, do a difficult and uncertain job. Climate change endangers flowering, bee health and consequently the harvest.
Do you know what industrial honey is? Italian law (sigh...) transposes the European directive (...sob!) and establishes that honey that has an abnormal taste and smell - due to overheating - and/or has started a fermentation process - read spoiled - and is no longer suitable for direct consumption but can be an ingredient for the production of a new food, e.g. honey biscuits of the famous brand... this is however not to be confused with cheap honey, which is the one you find in the supermarket in liquid form and which has been pasteurised - losing all its nutritional properties - to crystallise as late as possible. Sometimes (argh!) on the label of the honey you buy on the shelf - and unfortunately I'm sure you don't read - it says "blend of honeys from various European and non-European countries' and - if you're really bad at it - "industrial honey for cooked food production only". The serious thing is that everything is not only possible, but perfectly legal! And the sad thing is that the vast majority of consumers are unaware of this. So he opens his jar which is only suitable for cooked food - read raw, it is no longer edible - and sugars his tea with it or spreads it on his child's biscuit at snack time.
OK, that's enough, I don't want to be controversial in an article where we talk about quality and excellence. Perhaps it is because I am savouring spoonful after spoonful of the crystals melting in my mouth of this lime honey from Tenuta Casa del Sole that I get a chill thinking about the gastronomic ignorance that pervades the world.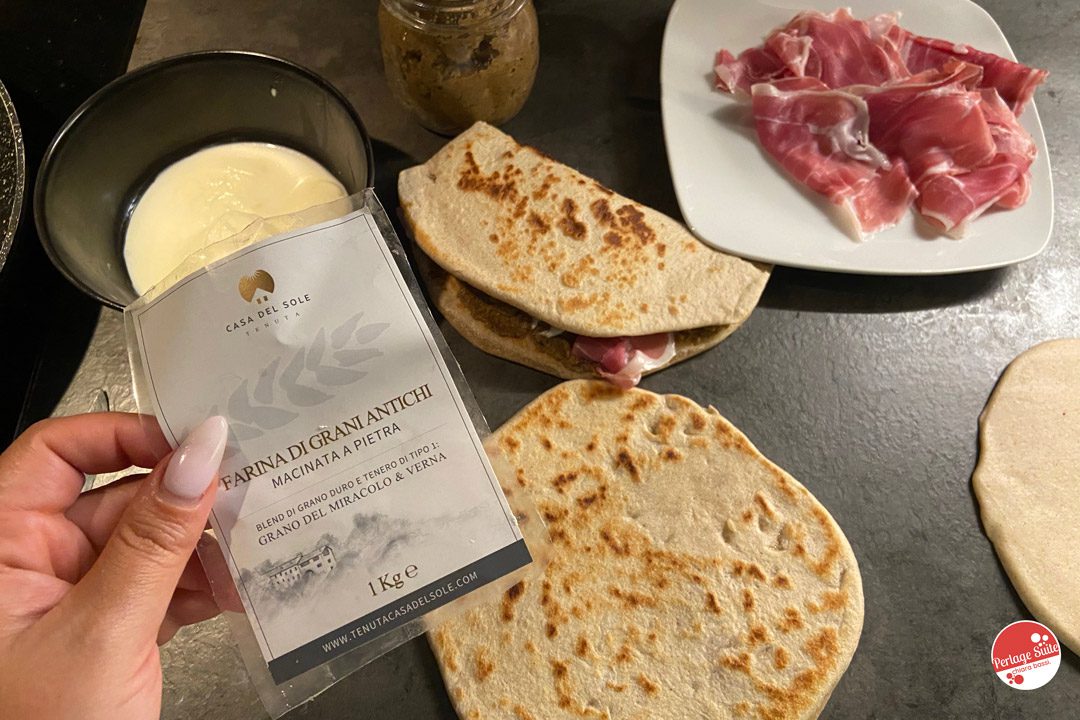 The latest product of Tenuta Casa del Sole that you should know about is their flours. I am a great lover of flours because I make practically everything at home: bread, pasta, biscuits, pizza... and of course the piadina romagnola (for the recipe click HERE)! But the recipe you can have the most fun with is the honey crepes (especially with wholemeal flour):
500g whole milk
250g wholemeal flour
3 eggs
1 generous spoonful of honey
Use a whisk to obtain a homogeneous mixture. Strain it through a colander and let it rest in the fridge for 10 minutes. Heat a non-stick frying pan and when it is ready, pour in some of the mixture, spread it out with the dough tool - I recommend you buy a crepe pan like mine from Ballarini, here is the link on Amazon - and cook 1 minute per side. Spread a tablespoon of honey on it, seal it and then move it around in the pan with the spatula until it caramelises.
With this dose you can prepare at least 6 crepes, to be topped with all the flavours of Tenuta Casa del Sole honey and their Parmesan flakes from Prati Centenari.
By the way... what wine shall we pair it with????
Have you ever made honey crepes at home? Did you already know this company? What is your favourite honey? Tell me in a comment!
Cheers
Chiara