In quarantine, I have noticed that, apart from a spurt of Instagram feeds, we are all united by one inescapable fact: we cook - and consequently eat - more. In fact, I have to say that this really pleases me: I have been preparing everything at home for many years now, and I hope that one of the positive effects of the Coronavirus is precisely that it brings people back in touch with raw materials. I am happy that my partner cooks with me (he is now better at making piadina romagnola than I am) and he has realised that it takes very little to make everything, from biscuits to bread, from pizza to pasta, from hamburgers to mayonnaise... What I miss, however, is being able to walk through a vineyard, smell the must in a cellar, breathe in the humidity mixed with wine in the barrel cellar. All these things I experienced at the end of February, when after the wonderful Valentine's Day spent in Castello di Spessa, I returned to Friuli to visit Ronco dei Tassi. I had already particularly enjoyed one of this company's wines: the Fosarin, so when I received this invitation I couldn't resist!
In quarantine I was telling you, besides Instagram feeds and cooking photos, memories of the days when we were free to move around are also depopulating. Ah, freedom... that thing we young people have taken for granted since we were born! Well, today I want to write an article about this very visit that took place two months ago. Actually it's 'only' two months ago, but it really seems like a long time ago to me! Ronco dei Tassi is a company you can't help but fall in love with. It is worth a visit, don't stop 'just' to taste the wines. Discover it. Why? Here are five reasons... although there are even more! 😍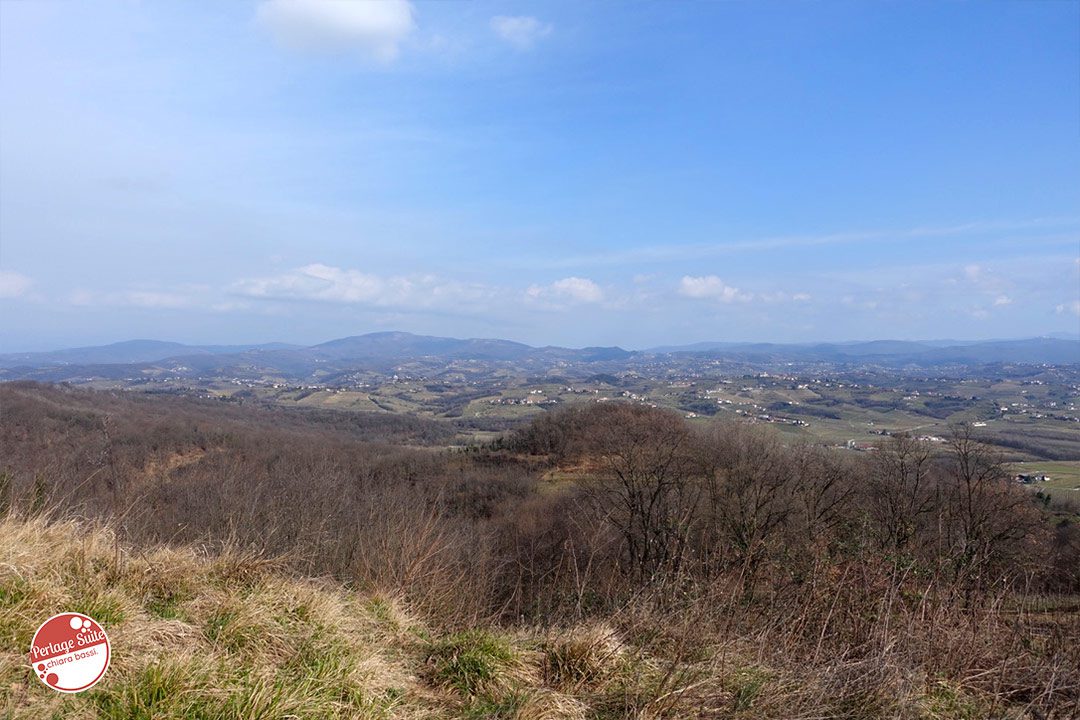 Reason 1: The vineyards are well cared for and located in a beautiful vantage point
Before visiting the winery we had a short walk in the vineyard where we were able to admire a splendid panorama almost 360°. It seems incredible to see Italy and Slovenia intersect perfectly with each other, culture and architecture melting into cultivated hillsides, small but not too Soviet villages, colourful Baroque bell towers, and, on the other side, the Adriatic Sea. Although February is not my favourite month to visit a vineyard, Enrico Coser managed to win me over with his fascinating storytelling, even though he didn't need it at all: his neat 'terracing' had already stolen my heart. In 1989, his father Fabio and mother Daniela bought the first 9 hectares, of which only 4 were vineyards. Today there are 50 hectares of which 23 are vineyards and the remainder is forest. This alone gives us an idea that a long way has been accomplished and all in the right direction. The goal remains the same: to bring healthy grapes to the winery, enabling great wines to be made with as little treatment as possible. This starts with these neat and lovingly tended rows. ❤️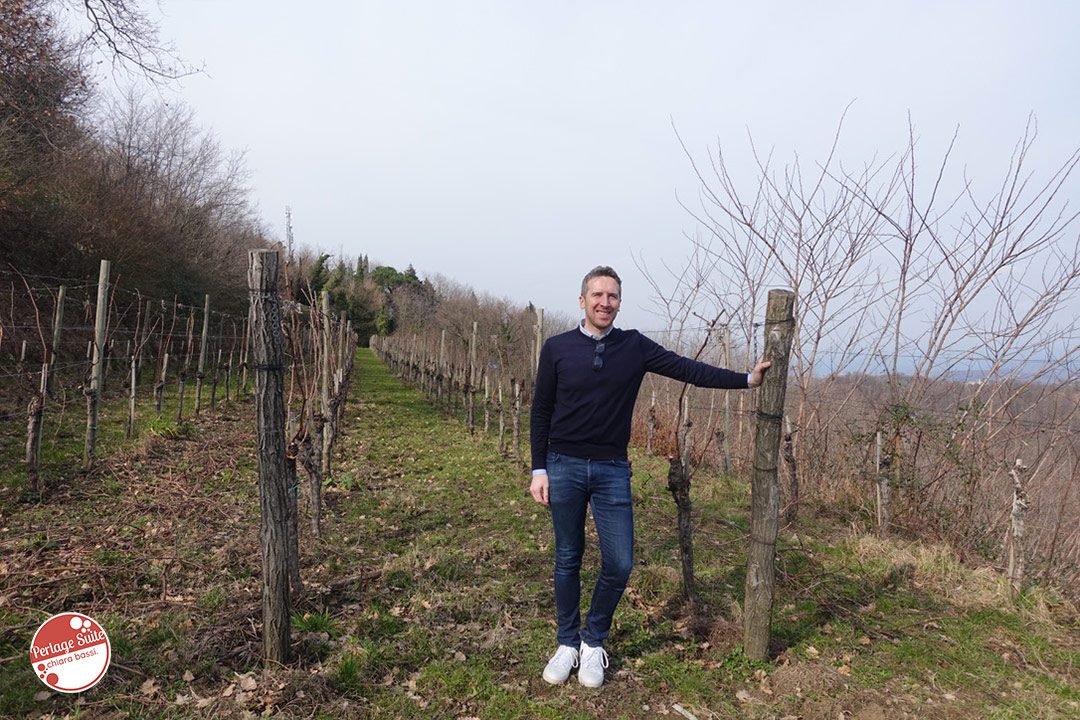 Reason 2: The cellar is a jewel of cleanliness
I don't know if you can imagine the number of wineries I visit in a year... let's say that before the quarantine it was at least a hundred! Ah, I really see them all... but all of them, eh! Well, I have a simple and clear point of view that I don't compromise on: in chaos and dirt you can't work well. Ah no, don't tell me the story of craftsmanship, of wine artists, of peasants... it won't stick! Let's not confuse, for example, a painter's studio full of canvases, brushes, colours, books, with a chaotic and dirty environment! They are quite different things! Well when I enter a winery like Ronco dei Tassi my eyes are satisfied: here you can work and work well, there is no doubt.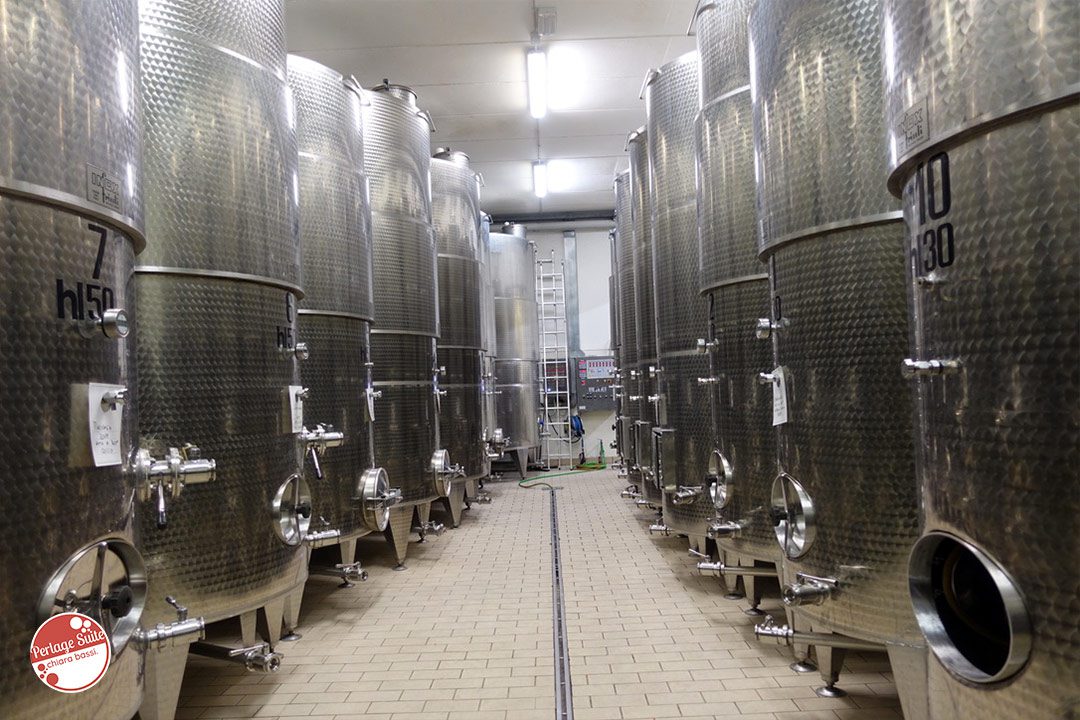 Reason 3: There is a cooperage you don't expect
scelGiuro, when I saw the cooperage I had a stroke. Who would have expected such an environment in the basement of the structure? Crazy, beautiful! Stone, humidity, scents, barrels... my ideal environment. And when Enrico 'armed' himself as a thief and started spilling the wines directly from the barrels for us to taste: well here the love became total. Sometimes I prefer to taste the wine directly at this stage than the finished bottle! Don't get me wrong: tasting the bottle is also essential, but I find barrel-tasting really didactic and very useful in making you understand the potential of wines, especially reds. And we want to talk about how much the toasting and the grain of the wood affects the wine? And then it is a spectacle to hear how the choice of cask affects the same batch of wine: I love it, I love it, I love it! 😍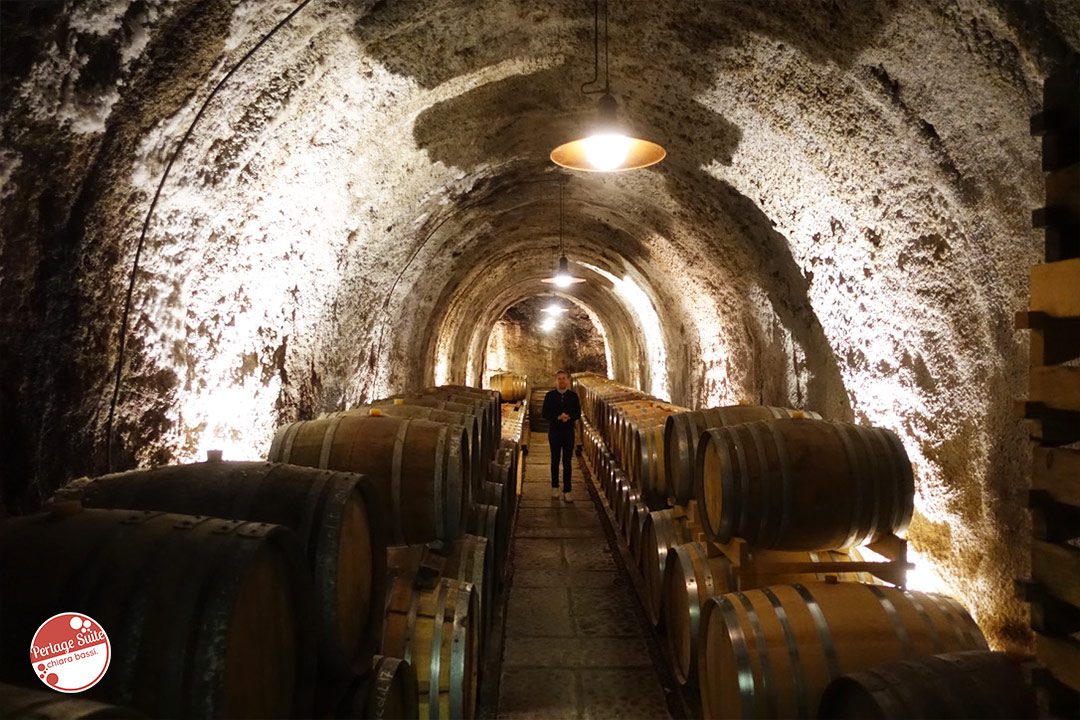 Reason 4: the wines are really good
We are in the heart of the Collio Goriziano... and I know you are thinking of great white wines! However, the red wines I tasted from the barrels ruffled my feathers and filled me with promise! In a cosy, rustic-style room we tasted the ready-made wines. A brief focus on Ribolla: Enrico let me taste an 'older' bottle to let me discover its potential, and although I don't like this grape variety, I changed my mind a little! The wine I want to focus on, however, is the Fosarin: Friulano, Malvasia and Pinot Bianco, plants up to 60 years old, meet to age in barriques for at least 5 months. In the tasting, the wood is barely noticeable, a sign that the cask was well chosen and well dosed. It is a beautiful, bright and consistent straw yellow. The nose has notes of apricot yoghurt, ripe yellow peach, walnut and wild fennel. In the mouth it is consistent, mineral and savoury, persistent. For me, the Fosarin Ronco dei Tassi is the jewel in the company's crown!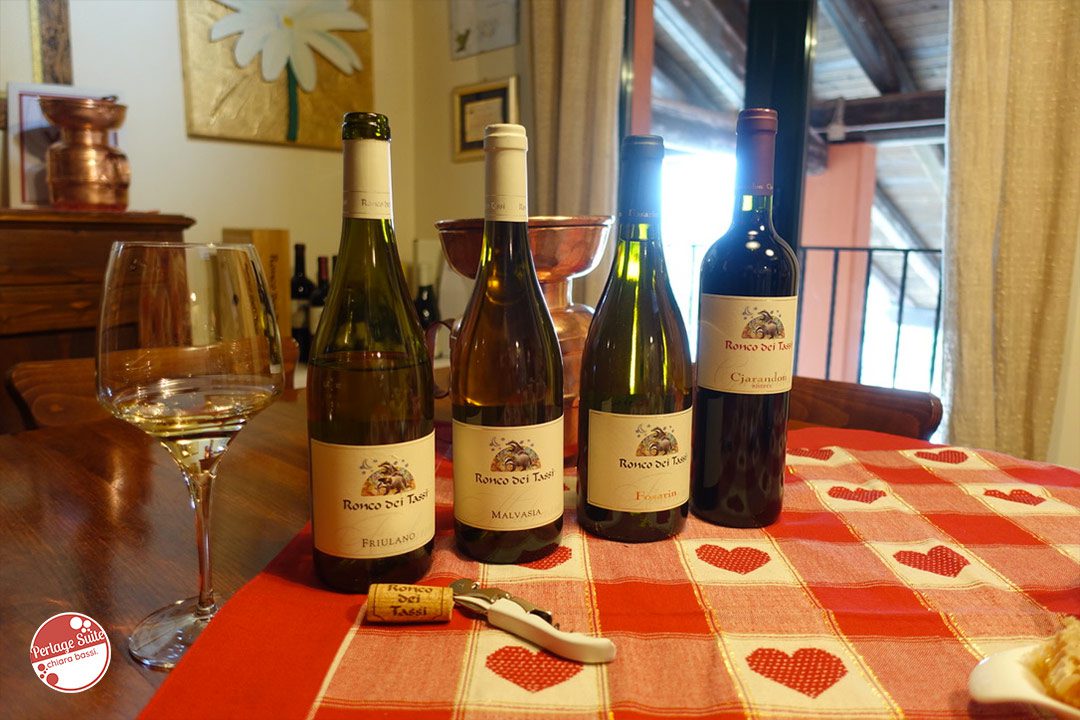 Reason 5: Ronco dei Tassi wines go well with many different dishes
As I said in quarantine we are cooking and eating a lot! So between one dish and another I discovered some divine pairings! After all, Ronco dei Tassi wines all have great drinkability and this facilitates the pairing possibilities! Among the various tests I made were three dishes that with three wines excited us! The first is the picolit with walnut gorgonzola! Perfection! Picolit has a beautiful deep gold colour with amber highlights and an intense nose of jammy apricot and dried fig. In the mouth, it is sweet but not too sweet and it is this characteristic that gives it an extraordinary drinkability. The second outstanding pairing is the sauvignon with gnocchi stuffed with rosa camuna with pecorino, black pepper and guanciale. Aromatic with aromaticity, the sweetness of the wine's elderflower contrasts with the pepper and the hint of sage mingles with the butter with which I seasoned the gnocchi. The third pairing was the most super of all! Piadina romagnola with Trentino salted meat, salad and fried cracklings were enhanced by Pinot Grigio Ronco dei Tassi!
If you have not yet fallen in love with Ronco dei Tassi you have only yourself to blame: taste the wines and as soon as they give us the go-ahead to move between regions, drop by the winery! 😋
Cheers🍷
Chiara
Ah, you're right! I still haven't told you why the winery has this apparently unusual name! The winery is located inthe limits of the Plessiva Nature Park, an environmentally protected area rich in wild flora and numerous wild animals that, undisturbed, find their ideal habitat here. From the specific presence of a few colonies of badgers, which in the period when the grapes are ripe become greedy consumers of the sweetest bunches, and from the particular arrangement of the vineyards in well-exposed terraces called 'ronchi', the name of the company Ronco dei Tassi was born.🦔🦔🦔🦔 All right, these are hedgehogs... we must protest to Apple: we want the badger emoji! 😁