Writing about the experience we had in Spessa Castle for me is not at all easy, especially in such an unbelievable time in history. In the space of three weeks everything changed because of the Coronavirus. We had such a magical weekend that, honestly, I was afraid of not finding the words and I was afraid of belittling him. I am not a journalist and I don't report. Like wine blogger I tell you about the emotions I experience when I am inspired to make the most of them. Today I feel the time has come to tell you about this enchanted place that you should definitely visit. A Capriva del Friuli, in the province of Gorizia and a few kilometres from the Slovenian border, stands a magnificent manor house with a series of attached properties that Barbara and Loretto Pali brought back to shine. Within these walls I realised that there is no right time, but the right person, in the right place, capable of making any moment the right one. So thank you from the bottom of my heart for giving us the opportunity to have such a wonderful experience right in Valentine's Day 2020! 😍
Spessa Castle: a romantic choice
Barbara is the mirror of this place: beautiful, discreet, elegant. Barbara shows you that true beauty, which asks nothing of vulgarity and reveals everything cautiously with harmony. Over the years, I have learnt that princesses are silent pictures covered in inconspicuous, carefully cut fabrics, yet it is impossible not to notice them when you are lucky enough to be able to appreciate them. For me, trying to remove the veil and be able to admire, as well as communicate, this is something I feel as much a gift as a duty.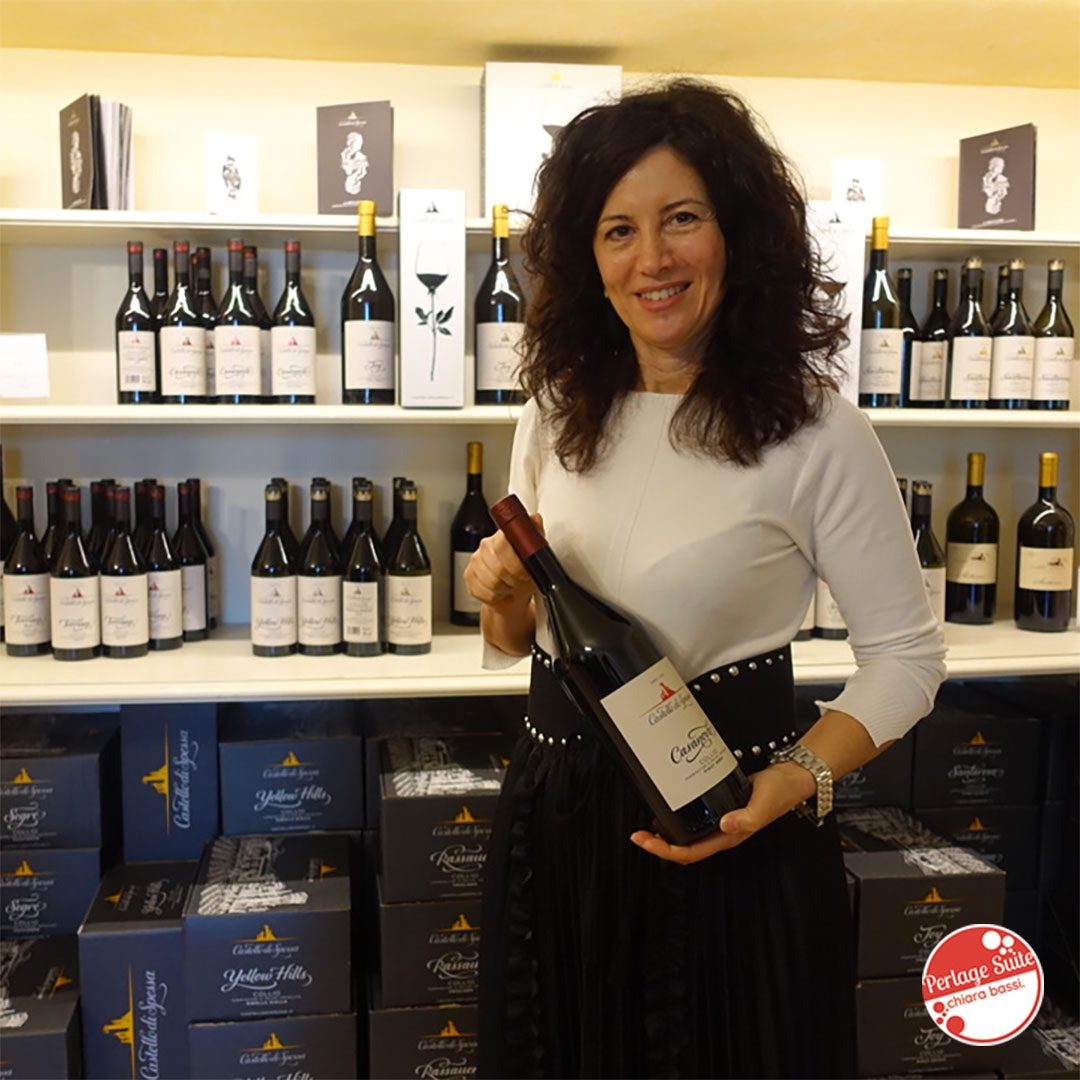 Nothing to do with certain croaking toads that show everything to hide their real inability to offer anything real. Loretto, on the other hand, has beguiled time with extraordinary vitality and resourcefulness, and Castello di Spessa is a synthesis of both. This is why it is a romantic choice that I recommend you make as a couple, or rather... as soon as the emergency is over and it is possible to leave and enjoy the moment! In this time of uncertainty, choosing a magical place to abandon ourselves in the reassuring arms of those we love should be a sacred requirement for each of us. I sincerely hope that the Coronavirus teaches us just that, but I will tell you about it tomorrow in my next article.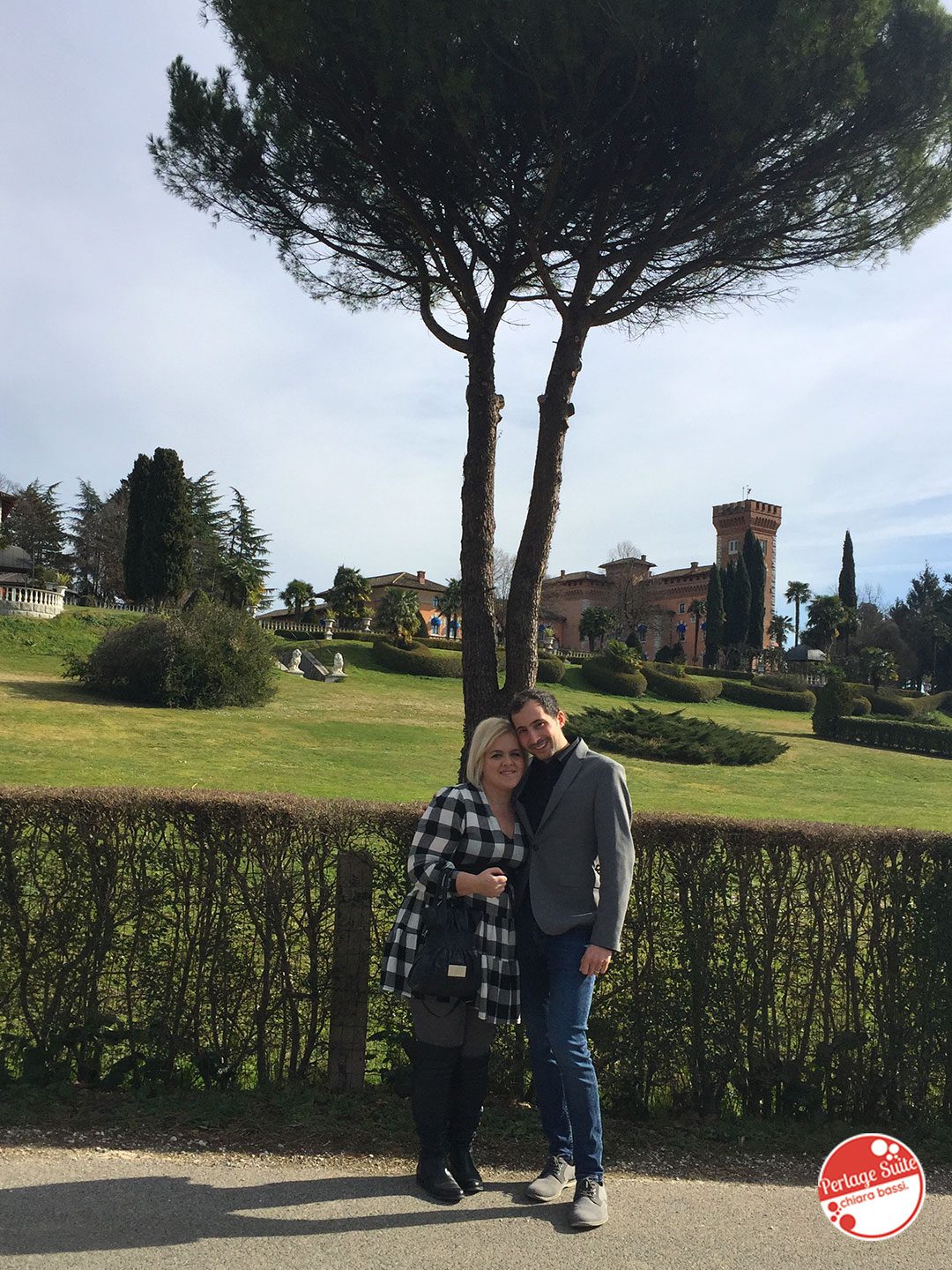 Refined, clean, elegant, never ostentatious suites
I love staying in castles... and in Bordeaux, for example, I have visited -and experienced- so many. The attention to detail that I found at Castello di Spessa, however, is something absolutely unique. The thing I appreciated most was the ability to be flashy without flaunting anything. Our room was really splendid, with a large, very comfortable bed with perfectly ironed soft sheets where it was wonderful to make love.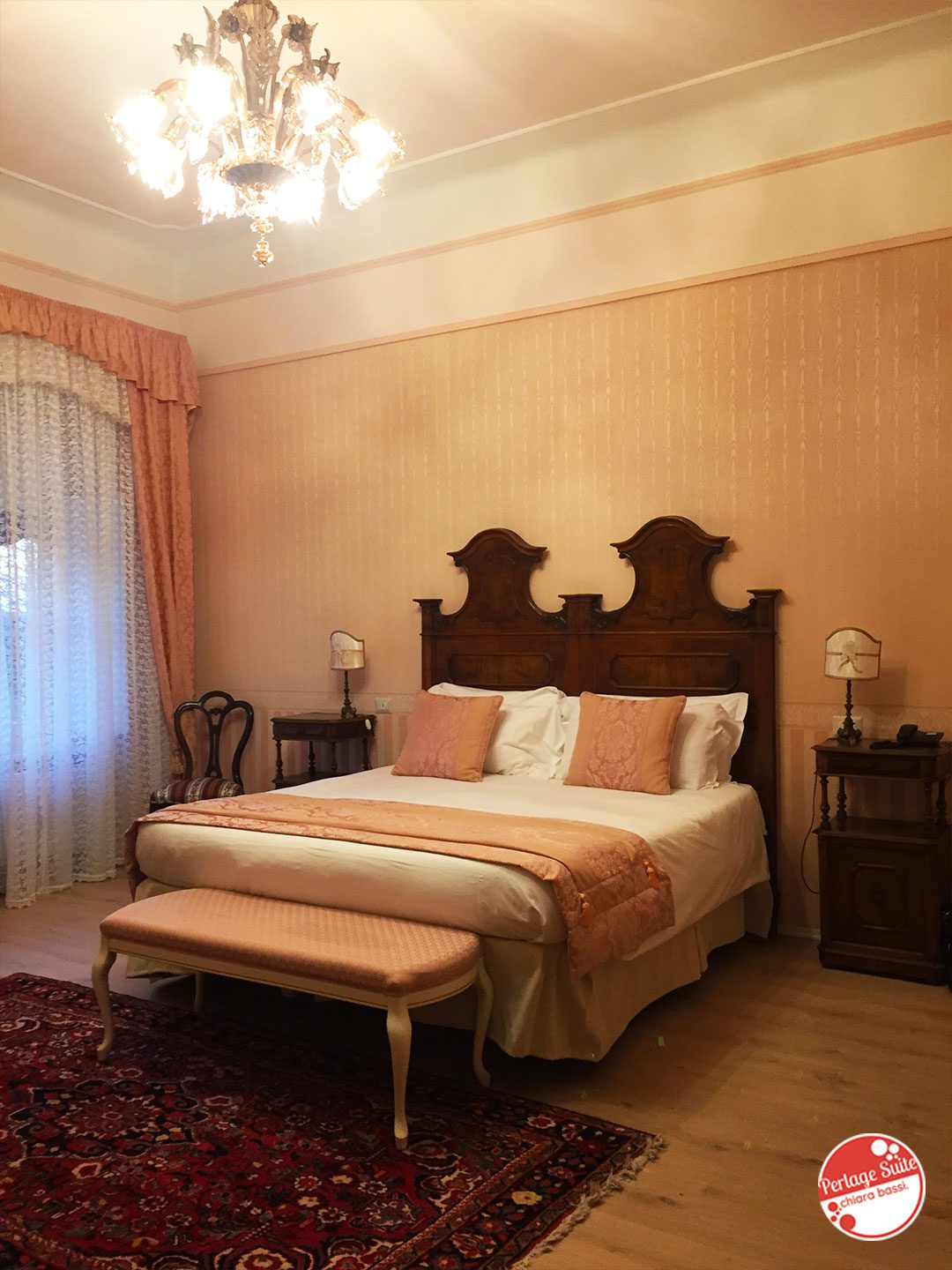 The only thing I found superfluous was the satellite TV, but I know that many customers like it and it 'must' be there! The en-suite bathroom is also beautiful and well-maintained, with a spacious shower and lovely, high-quality body care sets that I used to do practically everything!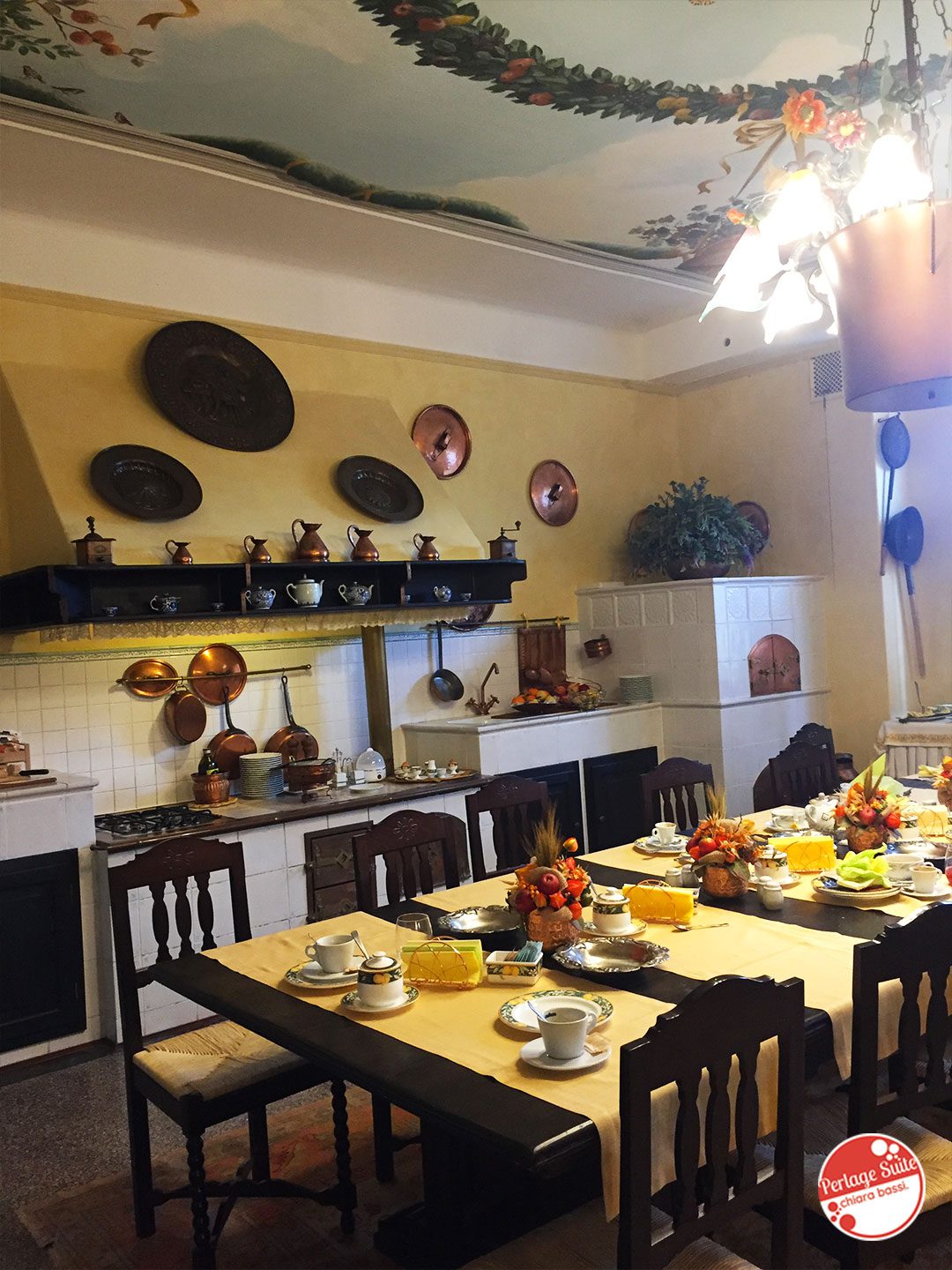 Breakfast is served in a kitchen of rare beauty, where fine glassware and gleaming copper crockery follow one another. The buffet is extensive, with fresh bread, excellent cheeses, croissants, cakes, biscuits, yoghurt, cold meats, jams, beaten eggs, fruit... and everything a guest could wish for! Also the selection of teas, which I just can't do without in the morning, is fantastic.
Luxury style? Of course!
Do you enjoy playing golf or would you prefer to wait for your better half in the comfort of the country club's beautiful chesterfield sofa? Whatever your style, there is certainly a property within Castello di Spessa where you will feel perfectly at home. Hospitality is also offered on various levels that are always united by the attentive and discreet style that governs the manor house. I am sure then that visiting it in spring/summer is even richer in opportunities!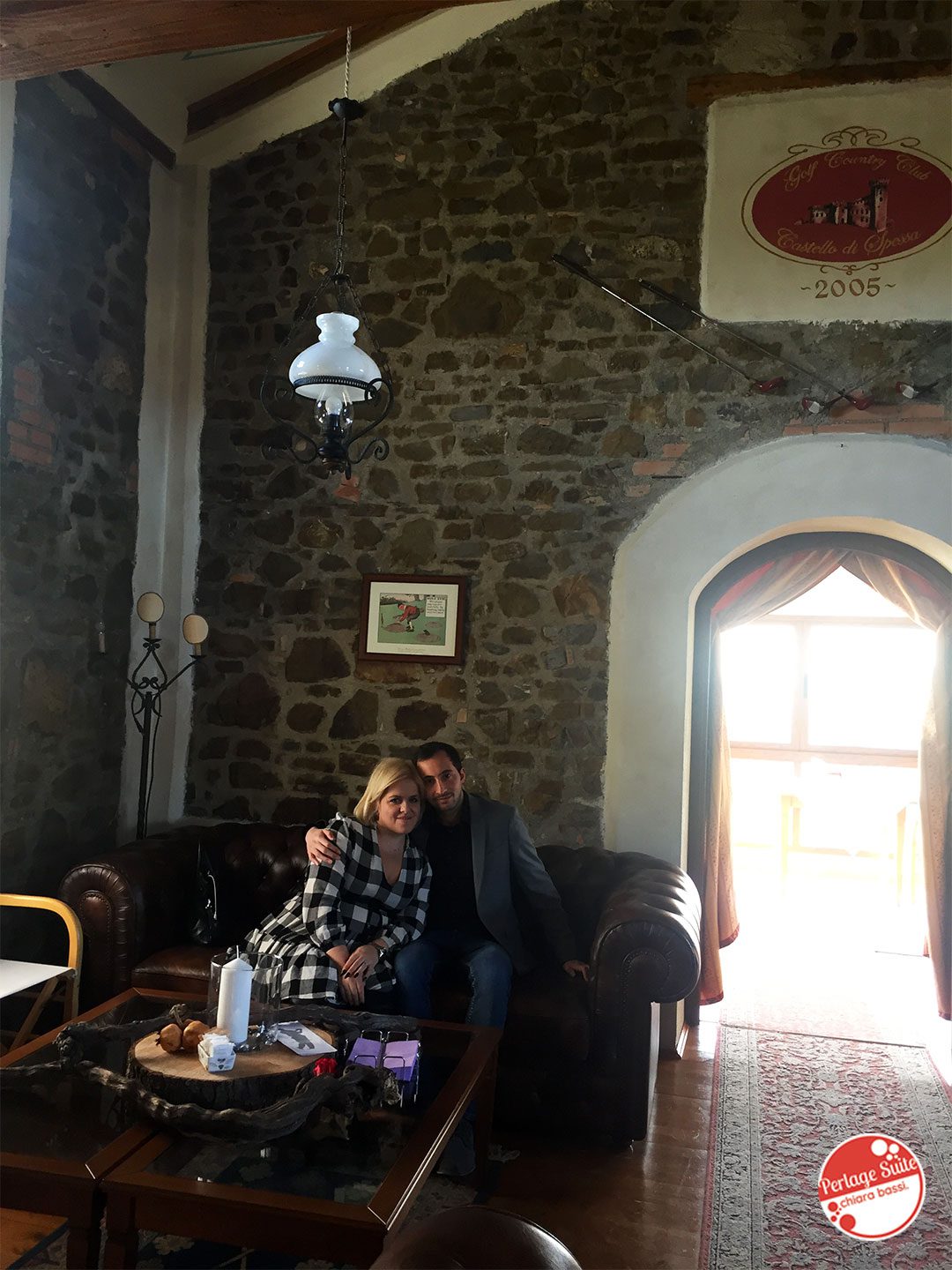 Castello di Spessa: Splendid wines between Collio and Isonzo
Upon our arrival on Friday evening Valentina Ursic guided us through a tasting of the wines produced by the company, where I particularly liked the comparison between the Collio and Isonzo areas. A fantastic learning experience, thank you! Same wine, same vintage, two diametrically opposed expressions, both of extraordinary quality. In summary, I can say Isonzo offers wines suitable for 'beginner' winelovers, more immediate in their aromas and mouthfeel. Of all of them, the one I preferred is the Friulano 2018 for its intense scent of lemon tea, which I also found in my mouth.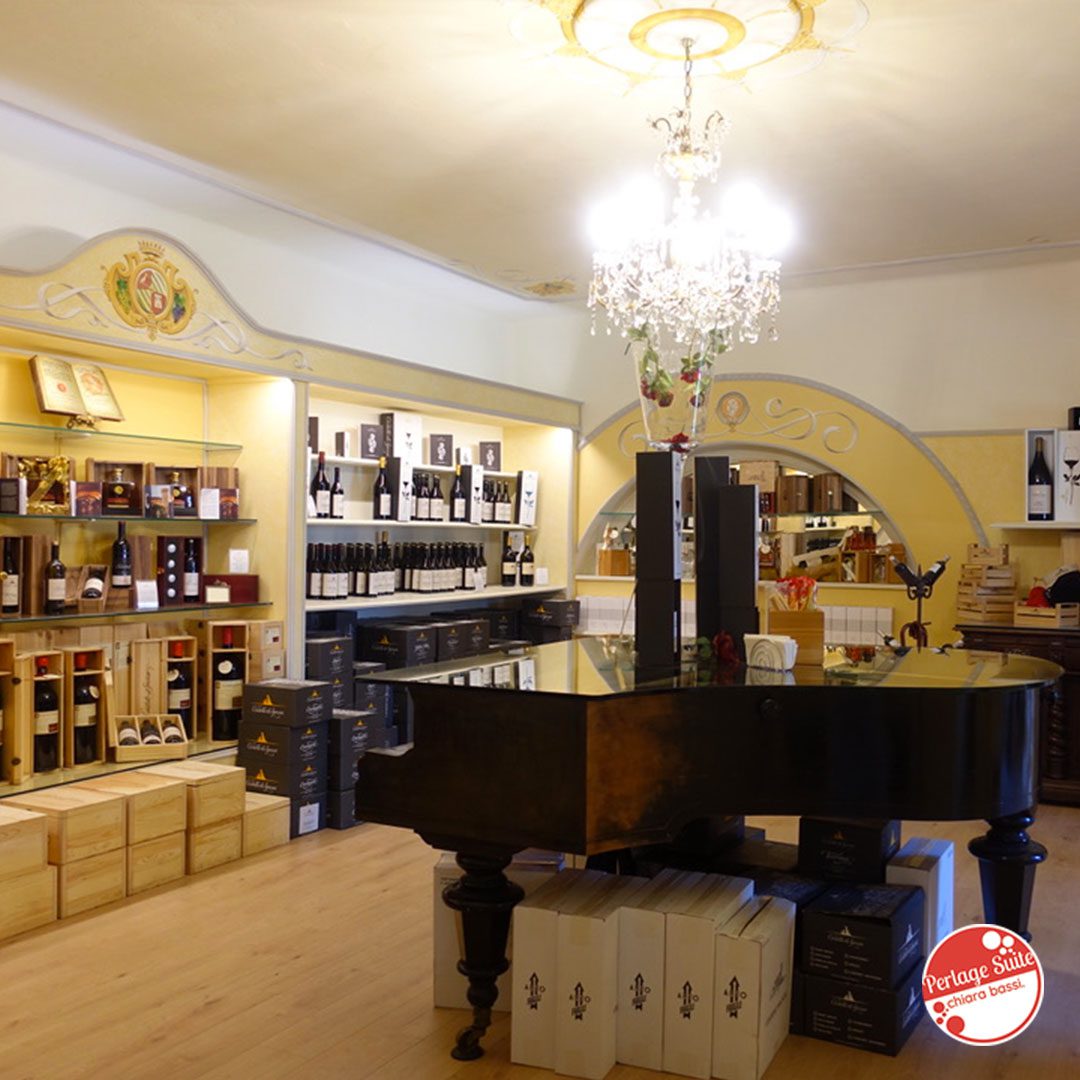 The Collio gives instead wines for winelovers with a more trained mouth, all endowed with great elegance. In fact, I would say that elegance is the signature word for the wines of this winery. Delicious is the Segré, the Sauvignonwith its vegetal notes fading into pink grapefruit. I found it an incredible and consistent expression of this grape variety that I personally adore.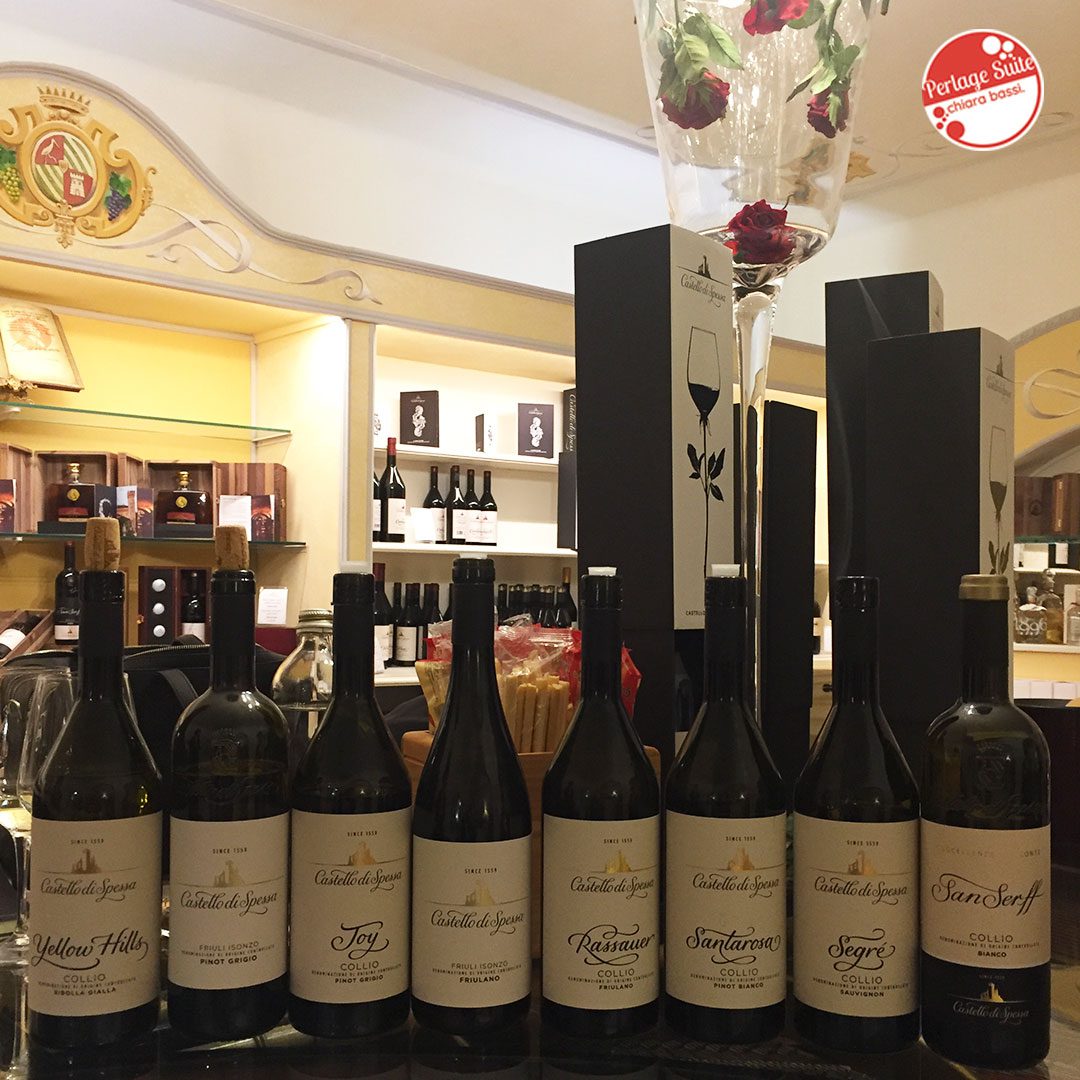 The two wines I liked best are the Casanova Pinot Noir and the San Seriff Pinot Blanc Riserva 2012. You can clearly feel that this Pinot Blanc Reserva has been in new casks for a while: the nose is a riot of vanilla, white chocolate and orange peel. The palate is soft, consistent and very fresh despite the 7 years it has spent in bottle ageing. The quality/price/final satisfaction ratio is extraordinary: you can find it on the menu at €79 at the Tavernetta del Castello. I found The Torriani Merlot is also particularly good which I tasted at home in the following days.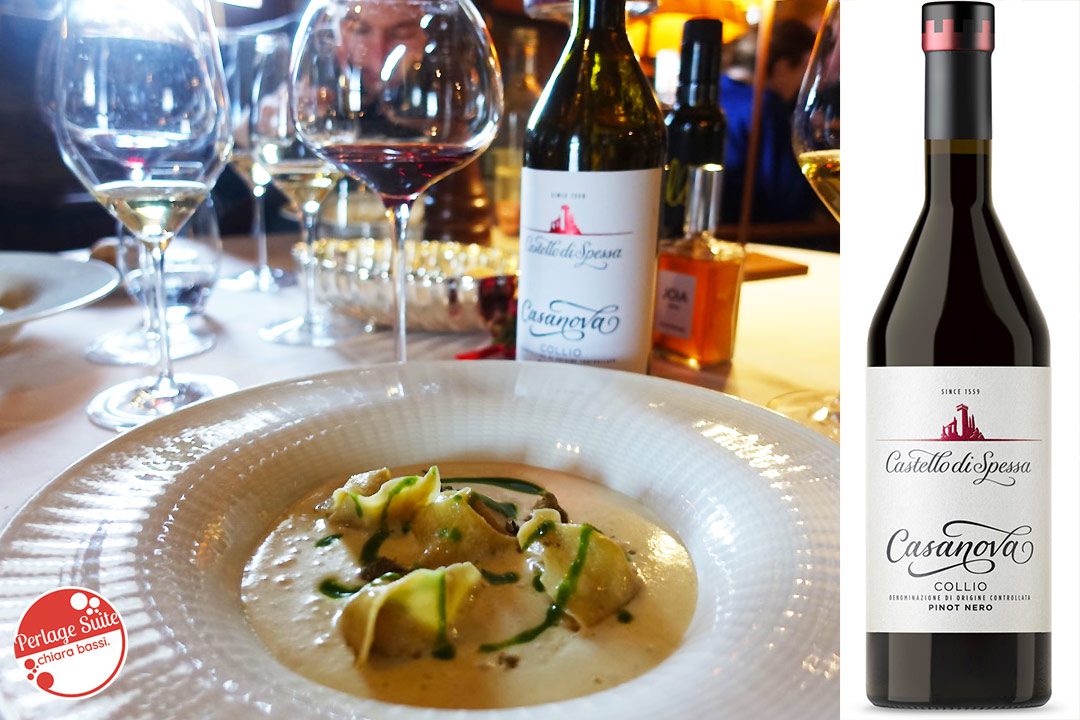 Castello di Spessa: one of the most spectacular wine cellars in Collio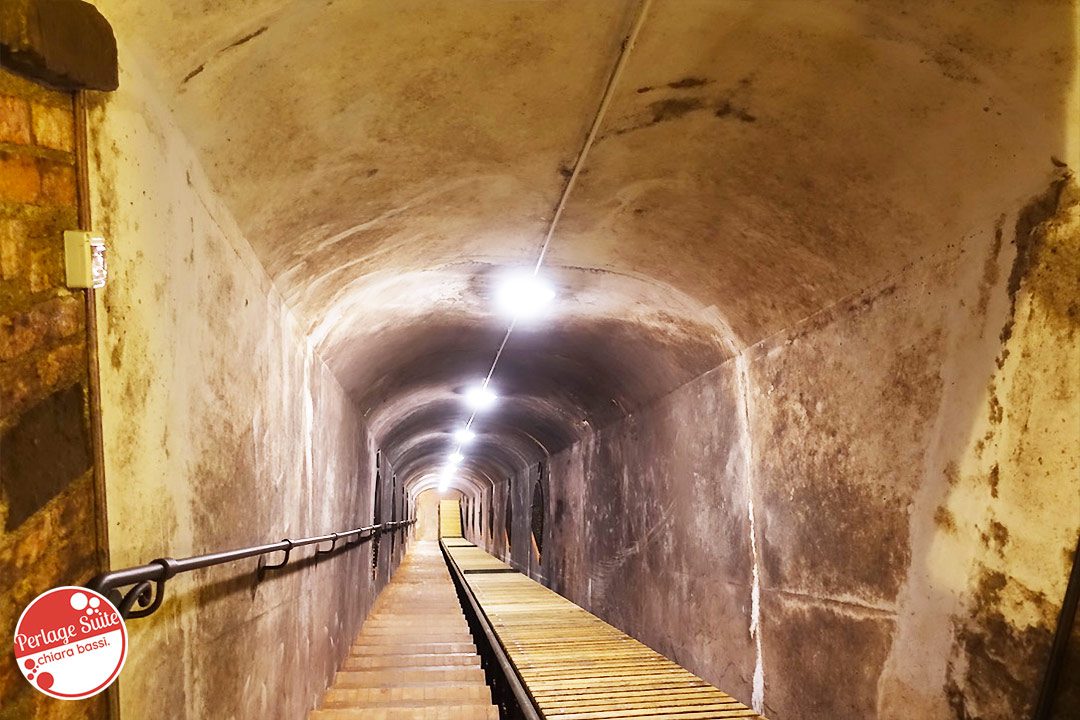 In my opinion, the wines are so good because they are aged in the medieval cellars and the underground bunker, dug during the Second World War, but only discovered during the 1987 renovation. Here the conditions are optimal: the temperature is a constant 14 degrees and the humidity is perfect.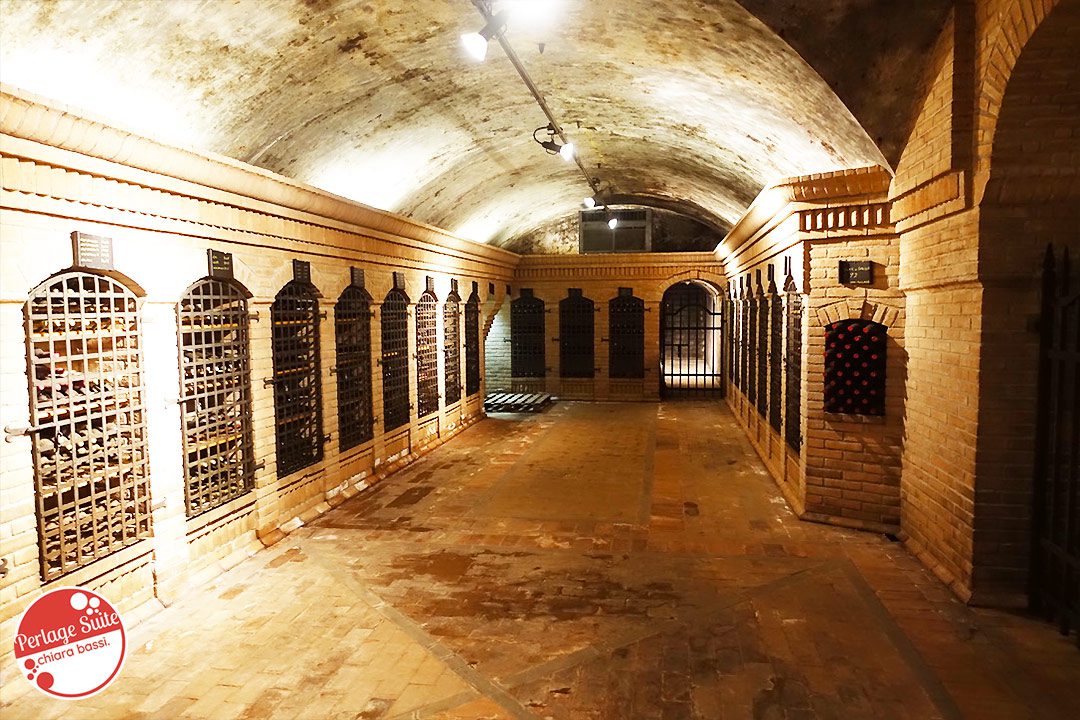 A guided tour is an absolute must if you love Friulian wines. What's more, you also have the possibility of organising a tasting in the medieval cellars... isn't that great?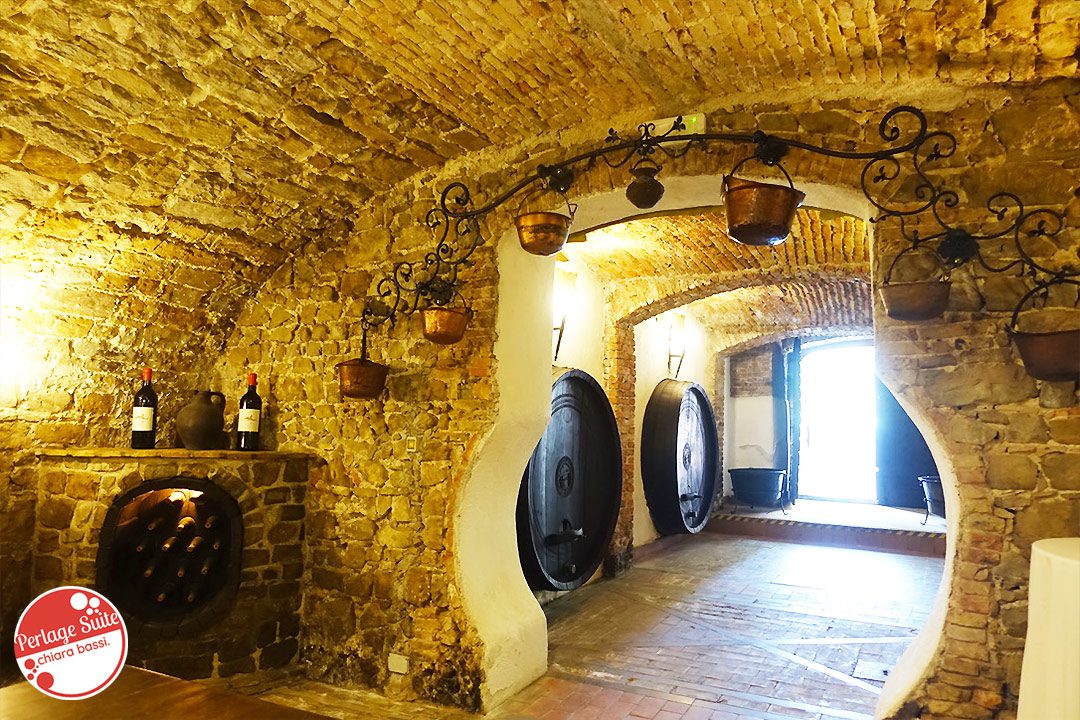 Castello di Spessa: what if you organised your wine wedding here?
Wandering through the rooms of the manor house and the park dedicated to Casanova (with Francesco and Marina Tagliaferri from the Agora press office who has been a wonderful guide for us these days) I thought that Castello di Spessa is the perfect location for a dream wine wedding!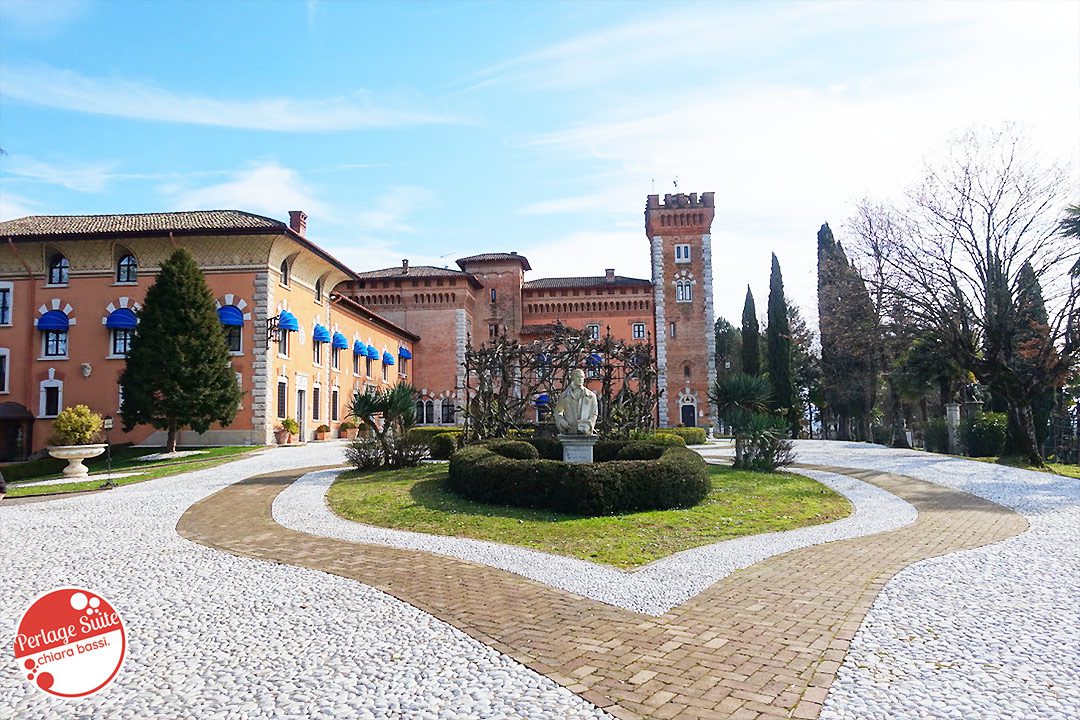 I admit, I have a slightly different vision of marriage than the 'conventional' one... in fact, I don't like at all the need to turn it into a party with hundreds of twelfth degree relatives, entertainment, group dances, very fake and very expensive dresses and body scaffolding... plus a series of useless details aimed at proving one's entitlement to demonstrate something that has little to do with love and commitment.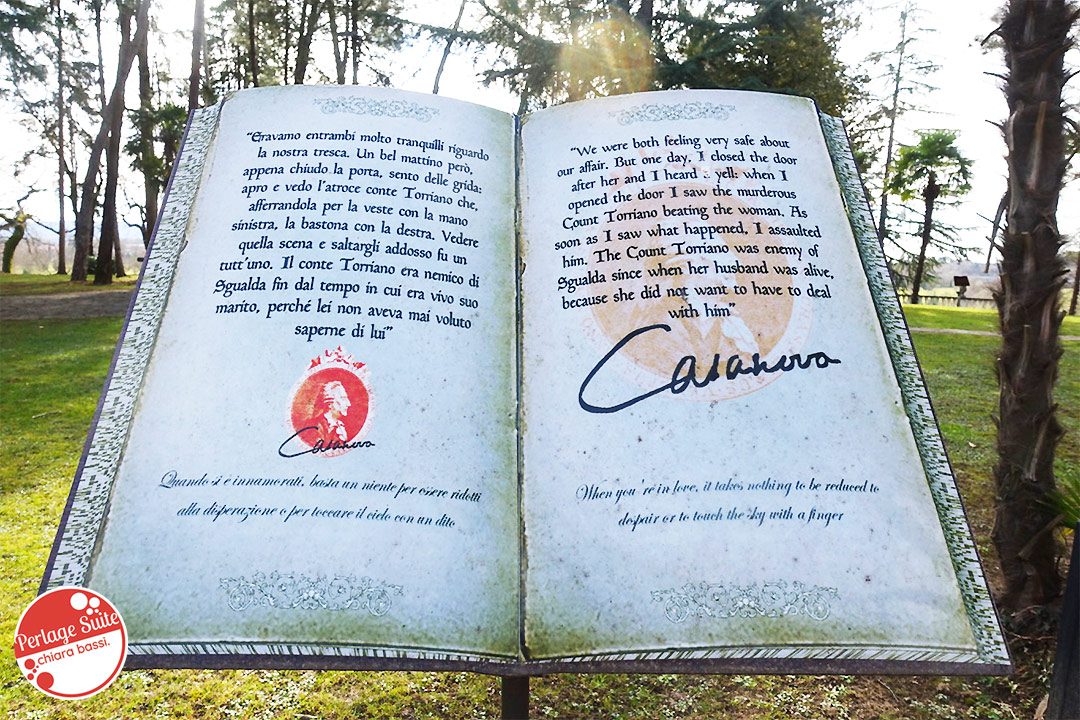 Personally, even though I am an atheist, I have a more 'sacred' idea of marriage than many more or less believing young brides who leave 2 (sometimes even 3) years earlier to organise village parties that I often find even carnivalesque. I swear, I happened to see a wedding video with Heather Parisi's song 'Cicale' before, during and after the wedding lunch!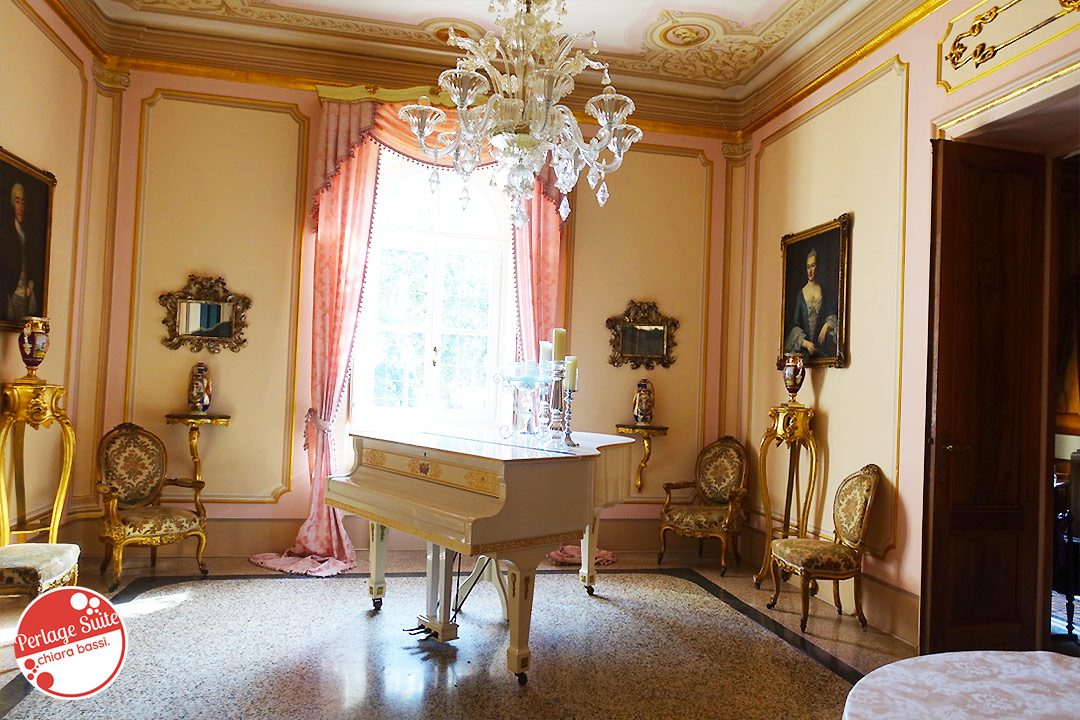 My ideal wedding
I imagine an open-air ceremony and a simple but well-kept lunch in a beautiful panoramic garden, where, in a single rectangular table with no more than 20 guests, no more than five courses are served in reasonable time so as not to make me lose my patience.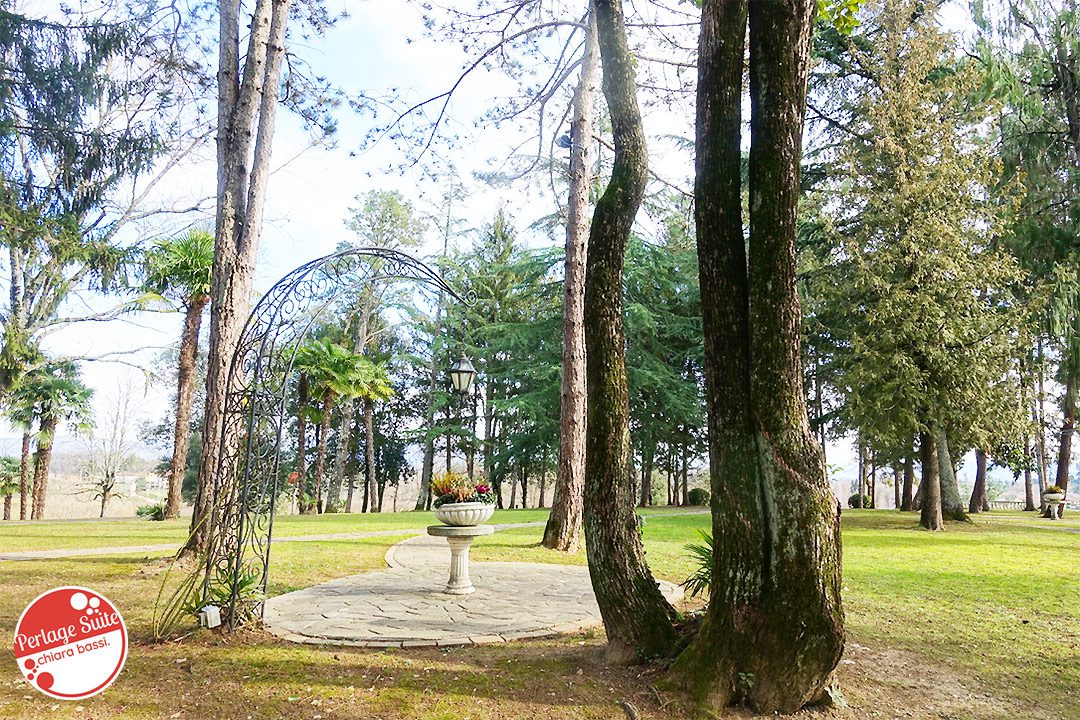 An elegant harp player (piano? sax? violin?) and a photographer are the only extras -besides the table service person of course- that I really appreciate. I like the idea of organising everything in less than 2 months, of taking a long hot bath the night before while smoking a Nicaraguan cigar and then doing my own make-up and hair in the morning, of wearing a short white lace dress, jewel sandals without heels and a pair of long, flashy earrings with a gypsy touch. I like the idea of enjoying every moment, of sending guests off into the sunset to enjoy a romantic evening and a wonderful night full of excitement with my new husband! So maybe I'm not the right person to talk about wedding parties... or maybe I am since I'm an incurable romantic?
Wedding at the Castle
For those who have more than a dozen relatives to invite, here the garden is large and impressive and the castle halls fascinating! Moreover, I am sure that Castello di Spessa is capable of satisfying both the most showy and the most discreet bride: when a location is beautiful, it is just beautiful!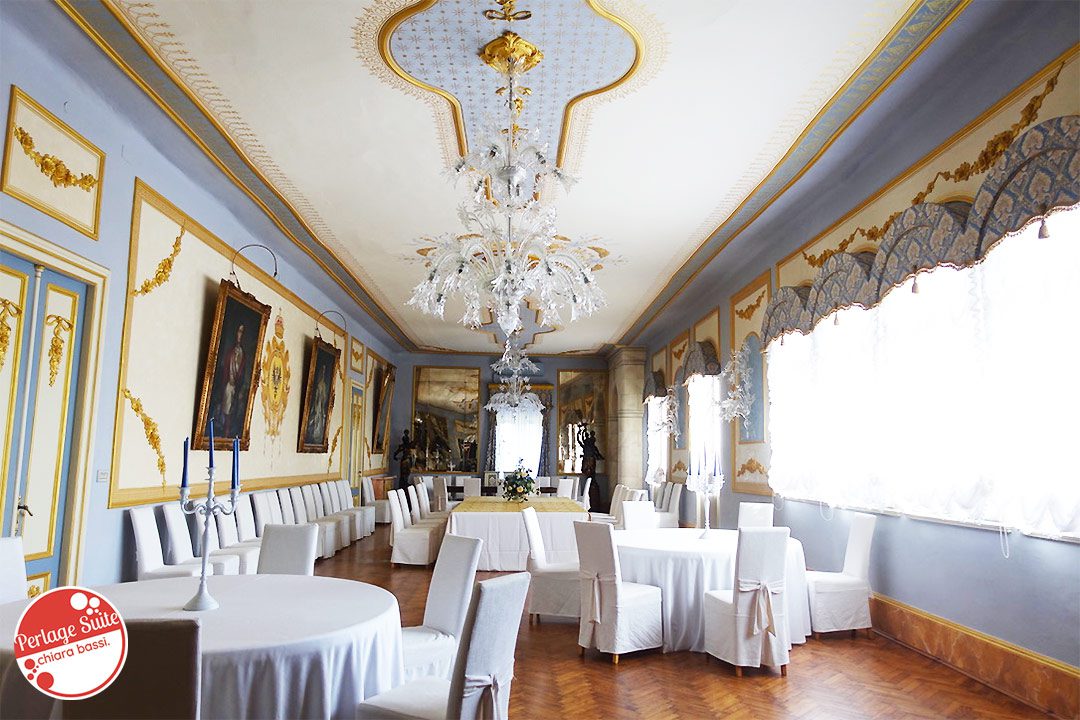 Every hall is perfect for a fairytale reception! Definitely if I loved the idea of getting married indoors I would choose this hall in this gorgeous sugar paper blue. Of course in my photo it's not festively decorated, but imagine it with the decorations of your dreams... what a marvel it can become! 😍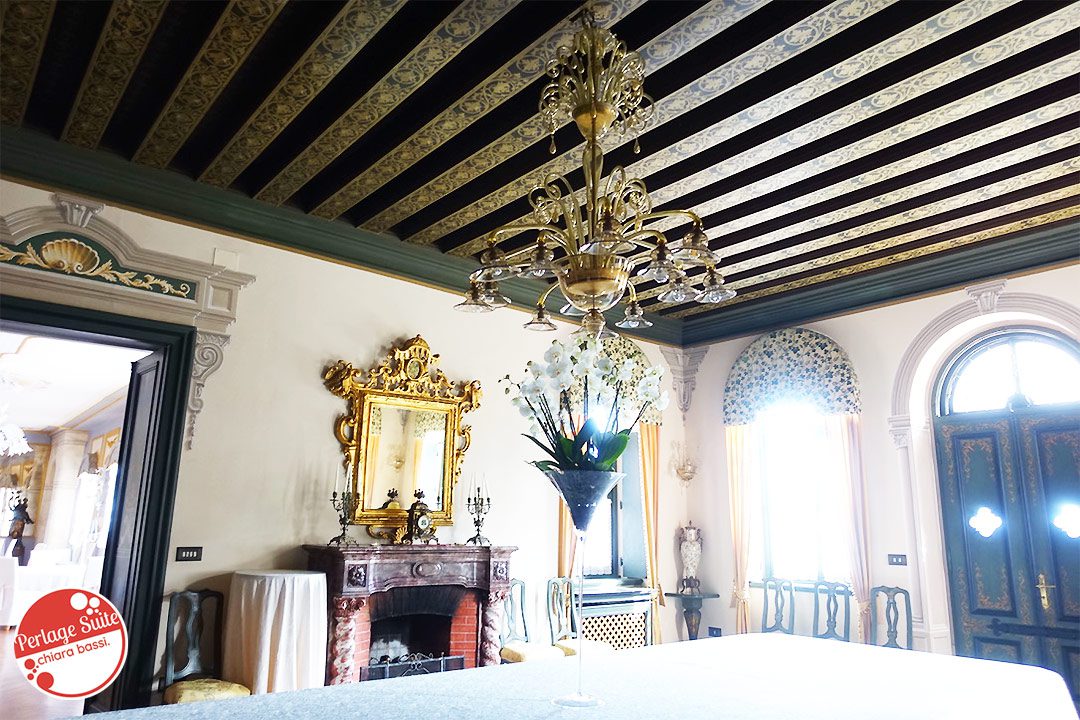 I, who am a bit of a tomboy, imagined myself in this beautiful room playing billiards while smoking a cigar and drinking Armagnac!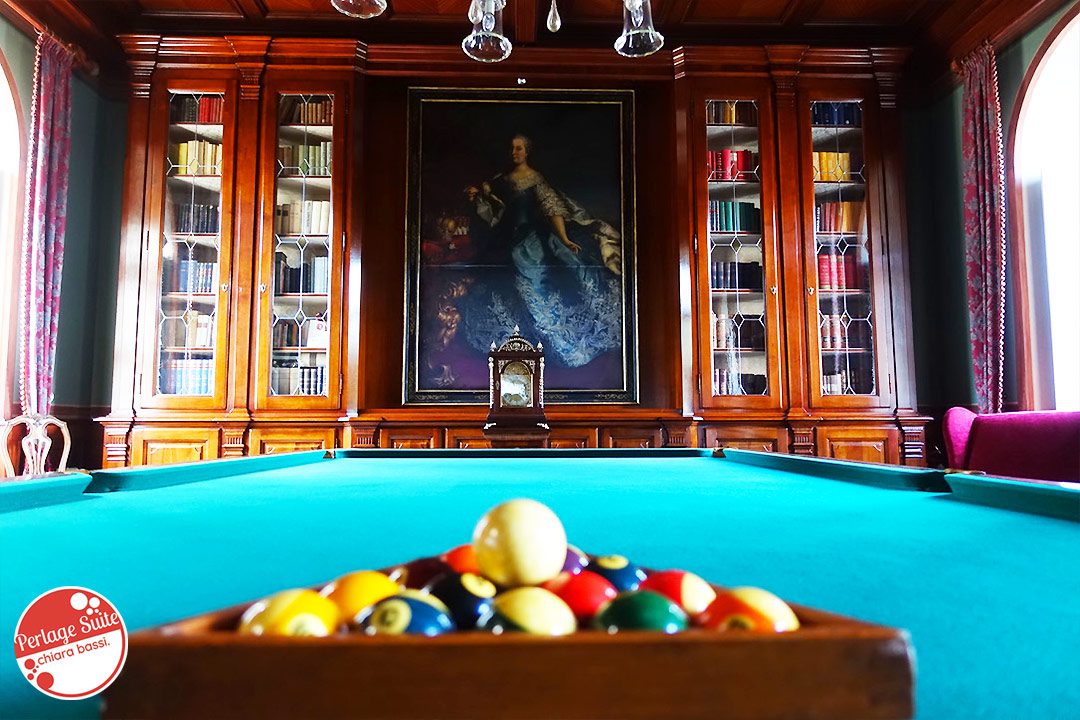 This hall, on the other hand, reminded me of hunting... and I remembered that parties are also organised here in the 'Casa di Caccia', a beautiful renovated farmhouse where the most intimate and romantic weddings are celebrated! There is also a large fogolâr, the symbol of Friulian homes. At Marina's house we saw a spectacular one with lots of teapots that impressed me! Here, in case of bad weather, this Casa della Caccia on the slopes of the forest would also be perfect for my ideal wedding!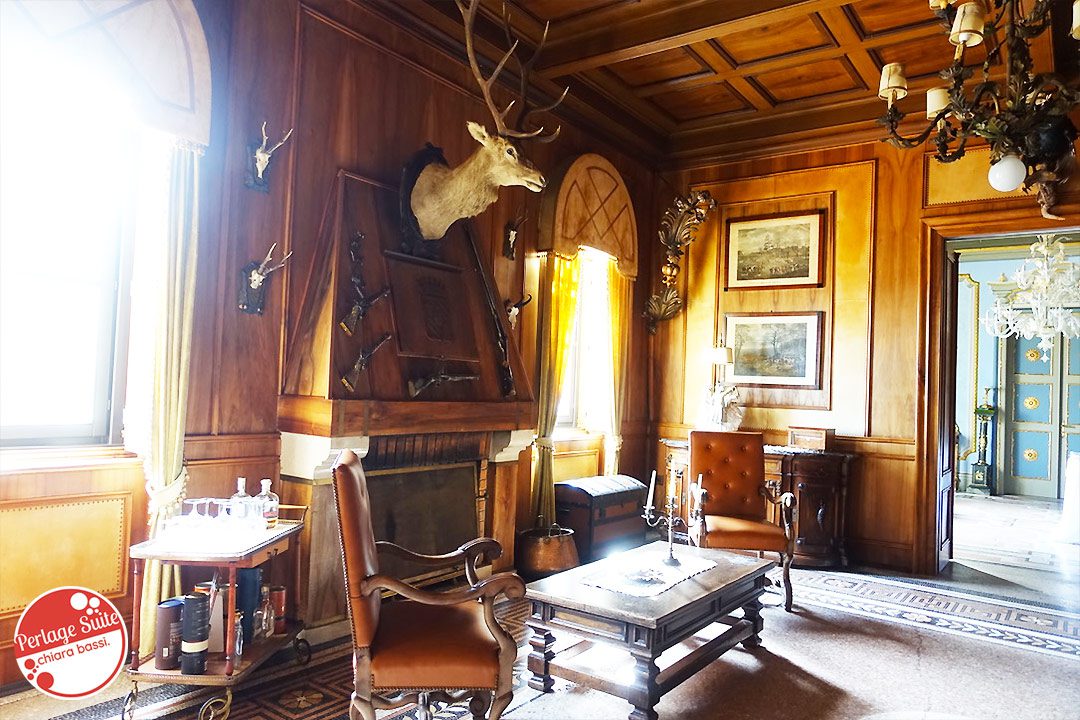 Of the rooms at Castello di Spessa what impressed me most were the atmospheres. I really imagine beautiful ceremonies celebrated in halls or in the centuries-old park!
Spessa Castle: shall we return this summer together?
We saw a preview of something wonderful: Vinum, the brand new spa dedicated to wine therapy to open in the coming months. I can tell you in advance that the surroundings are simply CRAZY and the treatments INCREDIBLE. All I can say about the goodness of polyphenols for the care of our bodies and our beauty is that no one gives me almost 35 years... and I'm sure that almost no one suspects that there are so many years between me and my partner (which I have more...) so the wine really does work wonders! 😄 Plus the views are breathtaking... can't wait to come back and try some treatments!
Cheers ❤️🍷 
Chiara
P.S. Thanks as always to Sony and to Photo Universe for the splendid RX100M4 which allowed me to take these wonderful photos, especially those of the cellar. The brightness was poor, but as always my professional compact camera made all the difference!
P.P.S. You have already bought my book "How to become a Sommelier? 💪🍇