Yesterday I heard that the regions might not reopen. It would be the first Christmas without my mum since I was born... and already the fact that it's the third without my dad is hard. Maybe that's also why I want to imagine myself with my husband at the Kronborg Castle in Denmark. This splendid Renaissance manor was built by Eric of Pomerania in 1420 to control the Baltic Sea. He even fell in love with it Shakespeare to the point of setting his Hamlet there. If I cannot see my mother I want to think it is because I am in a distant castle and not because we are confined by a pandemic. Franciacorta Wine Storewith its Famous Castle Christmas gift collectionmanaged to inspire me on this journey. After all, the'Northern Europe has always attracted me so much... and I look forward to discovering every corner of the world with Francis.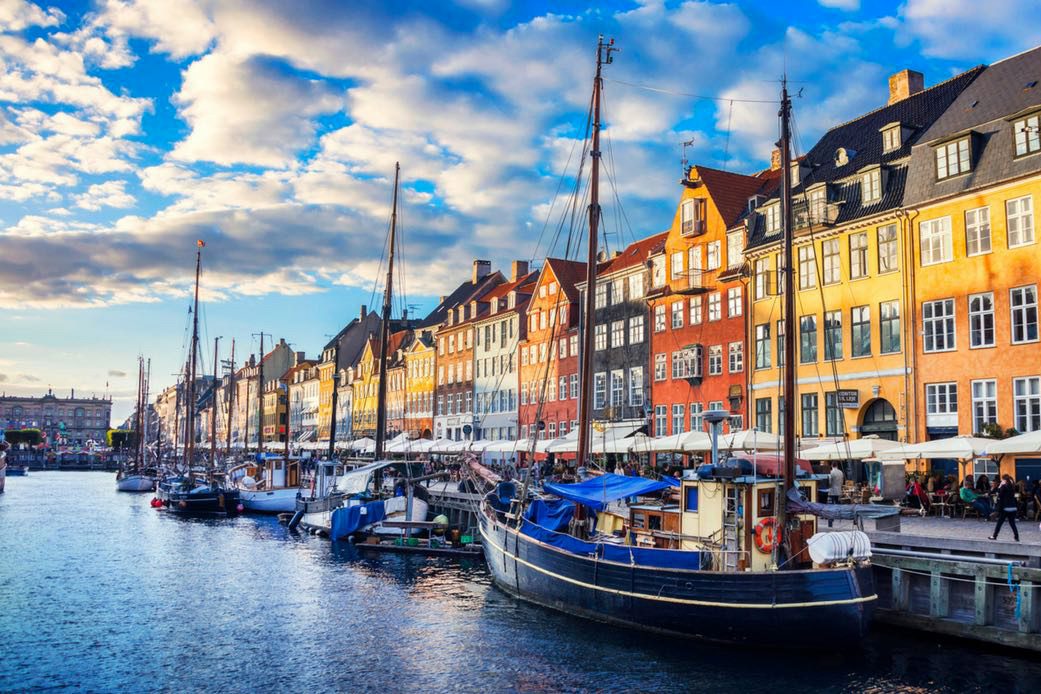 Dear Father Christmas...
... I am writing to tell you that I have been good this year and have written a lot on my wine blog. Who knows what it will be like to reread the articles from this year's quarantine when the coronavirus is finally over! Despite everything, I got married, we bought a house and I enrolled in the Faculty of Gastronomy and Oenology. So I would say that for this New Year I can 'settle' for travelling with my mind to Kronborg Castle! But I'm counting on Christmas in Ravenna with my mum, so Father Christmas for this year I don't want any presents other than this! What's more, it's a Christmas present you can give me while staying at home in complete safety. If you can also get the pandemic over with, that would be the best, but I realise that's probably beyond your capabilities. As a thank you, I can send you a parcel of Cantine di Franciacorta because I imagine you are a foodie like me. With affection, Chiara
Wineries of Franciacorta: Famous Castle
Immediately I was between curious and worried about finding typical Danish products in the parcel! Don't get me wrong, I love discovering new cuisines... but I admit that when it comes to food I am fond of Made in Italy! Cantine di Franciacorta is a well-stocked wine store in Erbusco - in the heart of Franciacorta precisely - which has the largest selection of Franciacorta DOCG at cellar prices, with all producers represented and over 1200 labels. Basically you get the best price with the advantage of finding everything in one shop, really super! These are complemented by a selection of gourmet products to create perfect pairings and gifts for all palates and special lines of accessories for serving and tasting wine. With such a choice create elegant Christmas packaging is a must and calling it Famous Castle is for me the icing on the cake. On a particular Christmas where we are not free to travel physically, we can be inspired by Cantine di Franciacorta and plan our next trips together with those we love, perhaps while enjoying their products!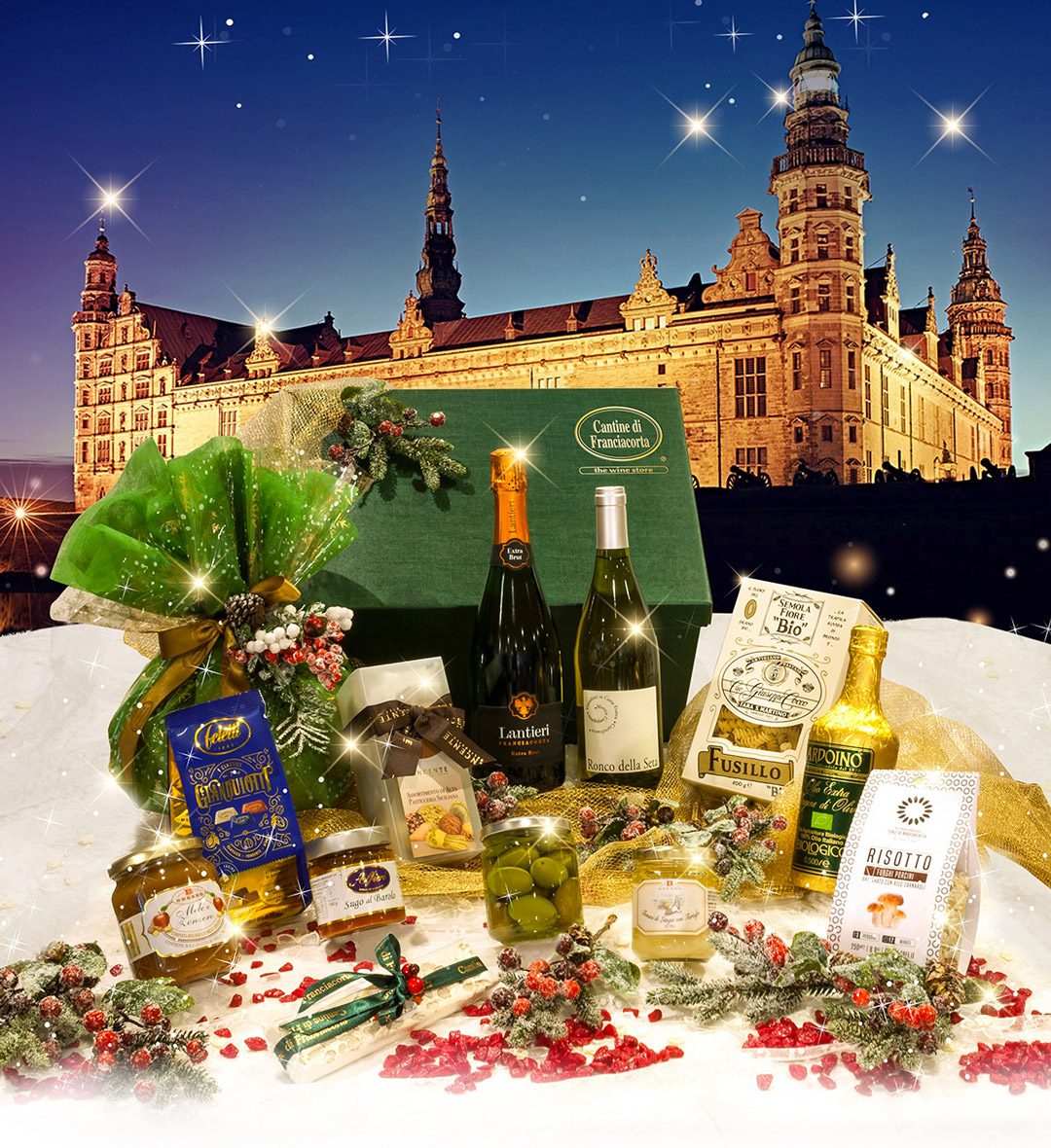 Cantine di Franciacorta: your gifts sent wherever you want
If you've been following my IG Stories on Instagram you saw that the package I received was packed so well that I almost struggled to open it! Although the Wine Store today is gorgeous and bathed in Christmas atmosphere, being able to choosing what you want from the site is a great opportunity. Not only do you have the peace of mind of doing it on your couch, without any risk or waste of time, but you also have the peace of mind of knowing that wherever you send the package it will arrive as perfect as if you had delivered it yourself. Careful packaging and delivery are free above 80€. There are 11 packages inspired by the famous castles available with prices ranging from 36€ to 320€... in short, there is something for all tastes and budgets! And if you can't find a tailor-made pack, you can still customise it as you like!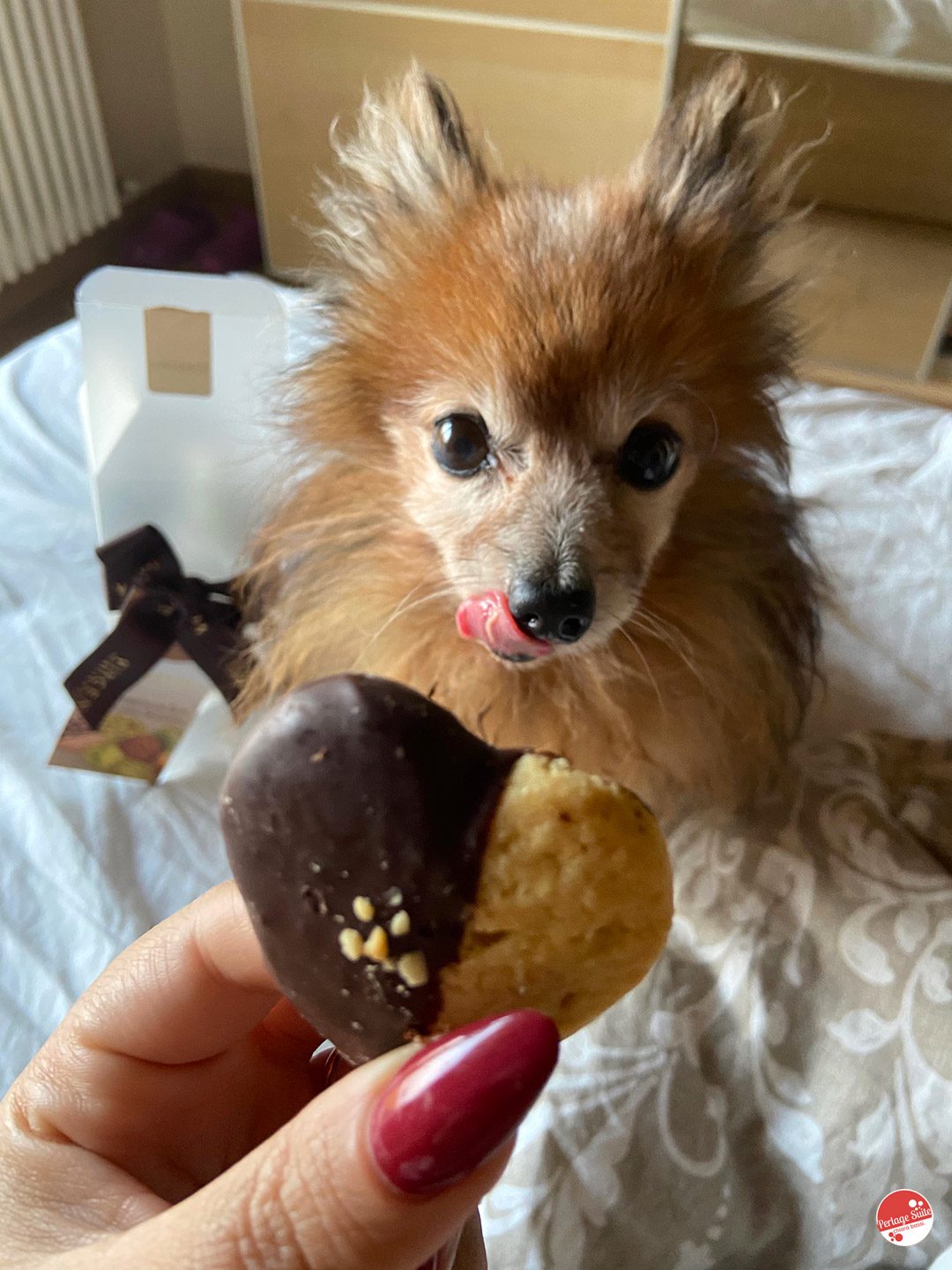 My Pomeranian is also quite fascinated by Vincente's Sicilian pastry... these hearts with chocolate are my favourite biscuits!
Famous Castle: KRONBORG CASTLE - DENMARK
The boatman beeps and leaves me under the porch this huge box, which in turn contains a green silk box with the Cantine di Franciacorta logo. Amidst the straw and candy I found:
Lantieri: Franciacorta D.O.C.G. Extra Brut
Monzio Compagnoni: Curtefranca Bianco D.O.C. Ronco della Seta
Antica Pasticceria: Artisan Panettone with Franciacorta Satén 1 kg
Rivoltini: Artisan nougat from Cremona 100g
Ardoino - oliandolo dal 1870: organic extra virgin olive oil
Cav. Giuseppe Cocco: Organic artisan pasta, rough bronze die 400g
Brezzo: Tomini di Langa with truffle 180g
Brezzo: Bio apple and ginger compote only fruit sugars 390g
Alfieri: Barolo sauce 180g
Vincente: assortment of Sicilian haute patisserie 180g
Feletti: Giandujotti classic assorted 150g
Tenuta Margherita: Porcini Risotto 250g
Mezzena: Bella olives from Cerignola 280g
I confess that I have already tasted almost everything! I know, we are a couple of gluttons... but before recommending something I'll have to check if it's good! Mention of honour for the Panettone al Franciacorta Satén which was divine, the Barolo sauce delicious (the only flaw is that the small jar condemns you to finish it immediately), Vincente's pastries splendid... but those Tomini di Langa with truffles? Let's not talk about that now...
KRONBORG CASTLE: a recipe you must try!
In this pack there are 3 products that you can combine with the recipe I want to present to you:
Brezzo: Tomini di Langa with truffle 180g
Brezzo: Bio apple and ginger compote only fruit sugars 390g
Alfieri: Barolo sauce 180g
with crepes! Oh my goodness! I made 3 crepes, well, I admit it... 3 and a half each! Of the one with tomini di Langa we had a second round because it was really too good. And I'll tell you more: the oil that contained them was so truffle-scented that I used it to mantecare the risotto with porcini mushrooms from Tenuta Margherita the next day instead of butter, a brilliant idea! Ah, the risotto was really good and also the perfect pairing with Franciacorta Lantieri Extra Brut. Can you make crepes? You can find my recipe in this article! For the crepes with tomini di langa I recommend cutting the tomini into thin slices and stuffing them with a little Parmesan cheese and a few truffle shavings from the jar. With the 2 tomini you get 4 crepes while with the Barolo sauce you get 2 crepes. With the honey and ginger compote you can happily make 6 or 7 crepes, so far we have only made one!
Franciacorta wineries: the last good reason to choose these Christmas gifts
No, the reason is not that that PAZZESCO Franciacorta Satén Panettone is exclusive to this wine store. The last good reason to choose one of these Christmas gifts, and in particular the box I received, is because it contains a Franciacorta DOCG that won four gold medals at Tom Stevenson's The Champagne & Sparkling Wine World Championship 2020. Lantieri is the first winery in Franciacorta, the second in Italy and one of the very first in the world. And we are not just talking about an ordinary event with 10 bottles being tasted, we are talking about over 1000 wineries from over 30 countries around the world. In my opinion, this is a very prestigious and well-deserved award, although I hope to taste some of the older disgorging wines from this winery soon, because until now I have only tasted the 2020s and I am certain that these wines have a lot more to say with a few years on their shoulders! I recommend at this point that you also read this article: Lantieri: how to make the perfect risotto with Franciacorta! The risotto I ate at their agritourism is still on the podium, along with the risotto with whitefish and lemon jam that I ate at our wedding rehearsal dinner at Castello Oldofredi (which was unfortunately not so perfect on our wedding day) and with the exquisite one with sour butter, tomato emulsion and raw fish for my dad's 60th birthday at Ristorante Tentazioni in Costa Volpino (BG).
I hope I have given you a wonderful idea for your Christmas presents... to your loved ones and family!
Cheers
Chiara