I am not a faithful reader of horoscopes, in fact I don't look at them at all... except for the first few days of the year, where I consult several out of curiosity. And so it was with thehoroscope 2020. Of course, I feel like a faithful copy of my sign: I am a Taurus ascendant and I fully agree with everything they say good and bad about Taureans AOC. I love to enjoy all of life's pleasures, from wine to food, from beauty to sex. I love emotional stability and I love making those I love happy. I am concrete, practical, persevering, loyal and hate last-minute changes. I like to work hard to achieve my goals and when I cross the finish line I immediately raise the bar. I am cold-blooded and patient until I get annoyed. I hate reproaches, especially unjustified ones, and I find it hard to bear them without a blow. I have a very high sense of justice. I am possessive and the only thing I really cannot forgive is betrayal. Sometimes I fall, but thanks to my constancy I always get back up. I love the house, I have a green thumb and I have been fighting with the scales since I was born. 😁
L'Taurus 2020 horoscope says that I have practically all the planets in my favour and that this indicates a year full of changes, capable of crossing off my entire list of resolutions, as long as I don't put anything off. It says that in 2020 I will meet the right person for me, and in fact the day before yesterday I "made it official" my new relationship and thought, for the first time in my life, that I have a boyfriend I wouldn't change a single thing about. Horoscope 2020 says that I have to make couple and work plans because it will be a revolutionary year, radical. He says I must fly high because I will enjoy everything I dream of and also the right opportunities. Man, I want to believe it! In fact, I will do my utmost to make it so! In December 2020 I will be happily engaged, thin and more famous than Ferragni, perfect! Now I'm going to open a good wine to celebrate!😎 😍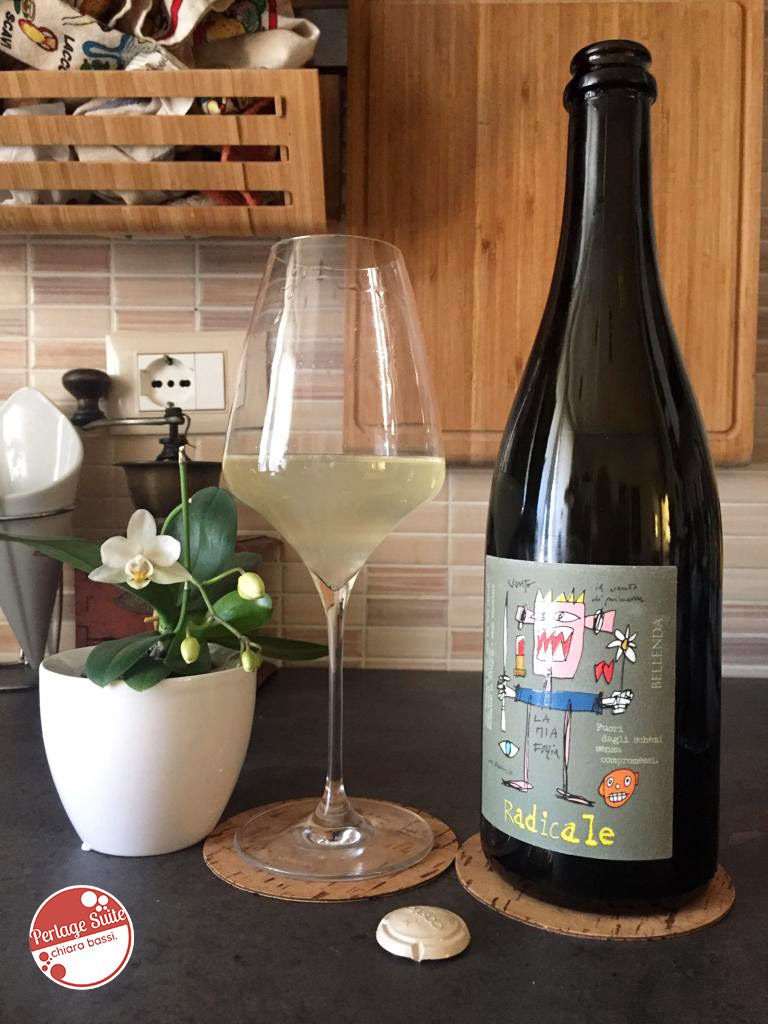 Choosing a wine in a cellar full of wines is sometimes not at all easy. I looked at the Christmas gift shelf (by the way, thank you to all the wineries that sent me so many 'divine thoughts'!) and had no doubts. I have told you about this wine before, I know, but today I want to tell you more about it. Its name is Radical. As radical as this year of change. Radical like my political thinking, even though I've never even given a joint a drag and only have sex with Love... but give me one good reason why prostitutes and drug dealers don't have to pay taxes like me. Radical because above all I believe in a secular state, because I hate violence and violent people, because I want to see more same-sex couples holding hands in the street and because I consider a state where euthanasia is not practised immoral. So I admit, I decided to choose this wine because of the name, which aroused a range of emotions in me. After all, don't I always tell my customers that the label on the bottle is just as important as the wine in the bottle? In a shelf full of wine bottles, your potential customer has to decide whether to choose your wine. A few minutes ago that is exactly what happened to me in my cellar, where I chose this from 400 other bottles of wine present. I was struck by the name. I was struck by the label. I was moved by it.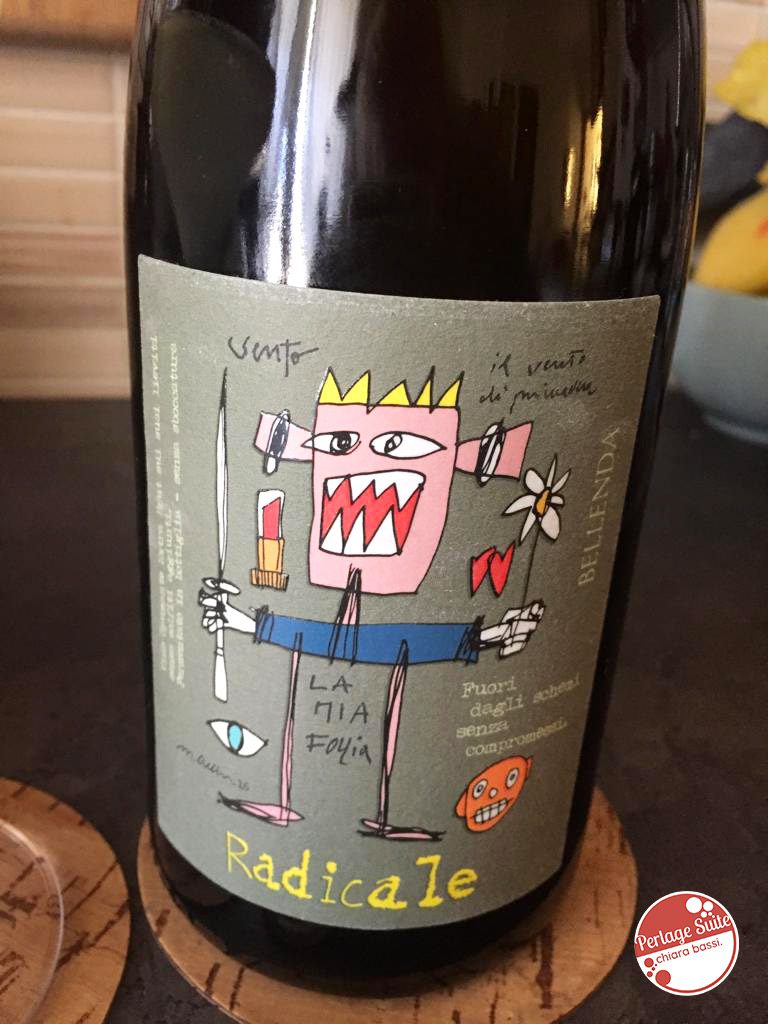 Radical is like Bellenda sees a new idea of Prosecco, strictly classic method, without added sulphites and not disgorged. The famous Prosecco wine can only be produced in the Veneto and Friuli regions (excluding the provinces of Verona and Rovigo) and is obtained from a grape variety called 'Prosecco'.glera"which in this case is cultivated in the Carpesica area. The soil is calcareous-clayey, and as you can study in my book "How to become a Sommelier" (chapter 2.2.3, page 59 of the second edition) this is perfect for processing wines, in particular sparkling wines, of very high quality, with complex aromas and quite long-lived. The training system is traditional Sylvoz with an average density of 4200 plants per hectare. The harvest is manual and is done in the second half of September, with a yield of only 70 quintals per hectare... against the 120 quintals per hectare of Cartizze DOCG, 135 quintals per hectare of Prosecco DOCG (Denominations of Conegliano Valdobbiadene and Asolo) and 180 quintals per hectare of Prosecco DOC. It is elaborated from a pressing with marc which for the 60% takes place in wooden vats and for the 40% it takes place in steel tanks. Assembly and draught takes place with their own indigenous yeasts (i.e. those naturally present on grapes). Maturation 24 months on the lees and is then tipped to prevent further evolution. A further refinement is that it is only produced in magnum bottles, but in the best vintages it also comes out with the standard bottle and this beautiful label designed by artist Maurizio Armellin.
Radicale is the perfect Prosecco, assuming that like me you find those sweetish prosecco wines that ride the wave of worldwide success because they cost nothing (and are worth even less) undigestible. Radical steps out of the box with his almost non-existent residual sugar (the yeasts gobbled up everything). I turned Radicale upside down because I love the taste of yeast. Radical has a abundant and evanescent foam with a hazy straw yellow colour. The nose is complex, intense and fine with a definite whiff of candied citron and chinotto, essence of lavender, linden honey, flowers of lily of the valley e caramelised hazelnuts. In the mouth is consistentwide but also of easy drinking... provided you love the genre! The bubble is creamy, the flavour is intense and is enriched with delicious notes of butter whipped with lemon thyme. One sip leads to another. For me, it is perfect to drink on its own during an aperitif, between one chat and another... but if you really want to pair it with something, surprise yourself with some croutons with butter and anchovies (pairing by contrast) or the raw scampi (match by concordance). Also perfect for degreasing and enhancing the sweet tendency of a white risotto with shellfish. Radicale is a wine capable of making you look good with everyone, sommeliers, winelovers and alcohol swillers of all kinds. Well well, maybe not with a teetotaler, but who was it that said: who only drinks water has a secret to hide? 😂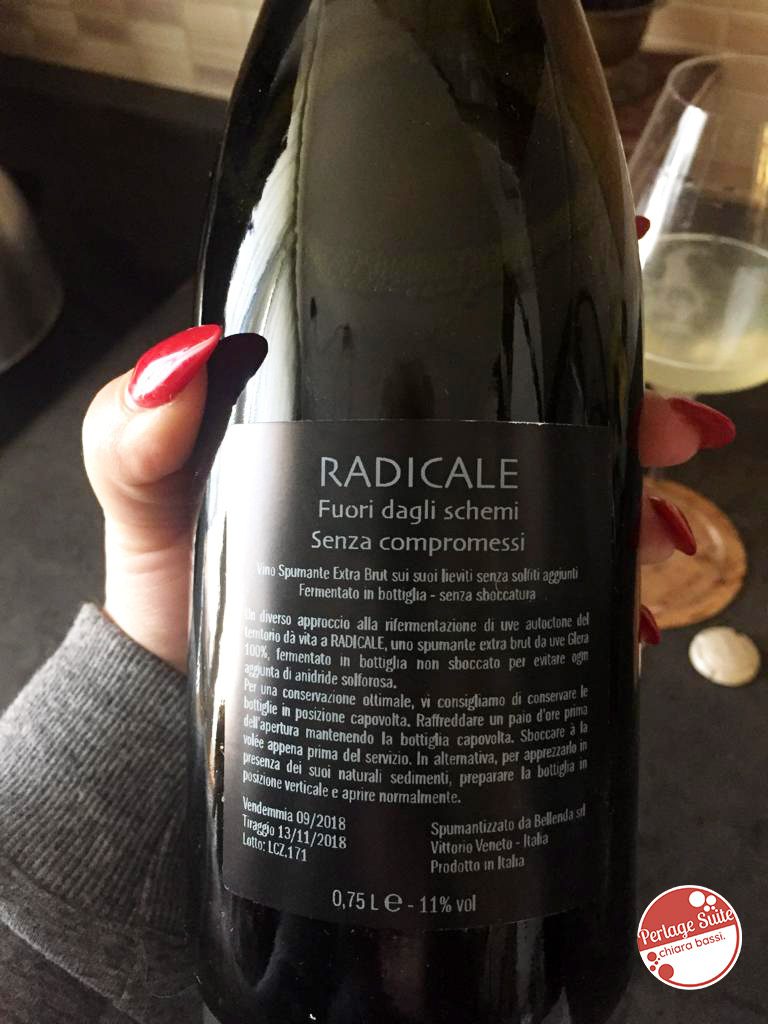 This is the first article of this special year. I started with the 2020 horoscope because I wanted to write an article outside the box like this wine, but not only. I want to dedicate a few more lines to begging you to be happy. On 18 December 2018, my beloved father died and I realised that we are basically 'mere mortals' with an expiration date that is completely unknown to usWe can live 100 years as well as die tomorrow of an accident or in a month of illness. For this reason our time is the most precious thing we can dedicate to something or someone. That is why we must avoid wasting it on bitchy people who treat us badly and make us unhappy. In the last month I have realised that a Love that is tailor-made for us exists and knocks suddenly at your door when you least expect it or are looking for it, you just have to welcome it and treat it with care. Love, the kind built on the solid foundation of common values and hearts beating in unison, allows you to achieve any goal. So whatever your 2020 horoscope is, dedicate yourself to building wonderful relationships of Love and Friendship, care for your family of origin and strive to realise your dreams. Your only real limit is Time.
Cheers ❤️🍷🍀
Chiara
P.S. I also recommend you read the wonderful experience I had just a few months ago at Bellenda at Blend 2019!