This afternoon on ClubHouse I will do a short lesson on pinot nero where I will tell you about this extraordinary and ancient international grape variety. I am happy to have engaged in this small program live every day because based on what I uncork the night before I can deepen a different grape variety and this is a very useful review exercise for me. Every sommelier should never forget that you never stop learning! So since last night I uncorked the "Casanova" Collio Pinot Nero 2018 by Castello di Spessa here I am today more seduced than ever to tell you something about the red grape variety I love most.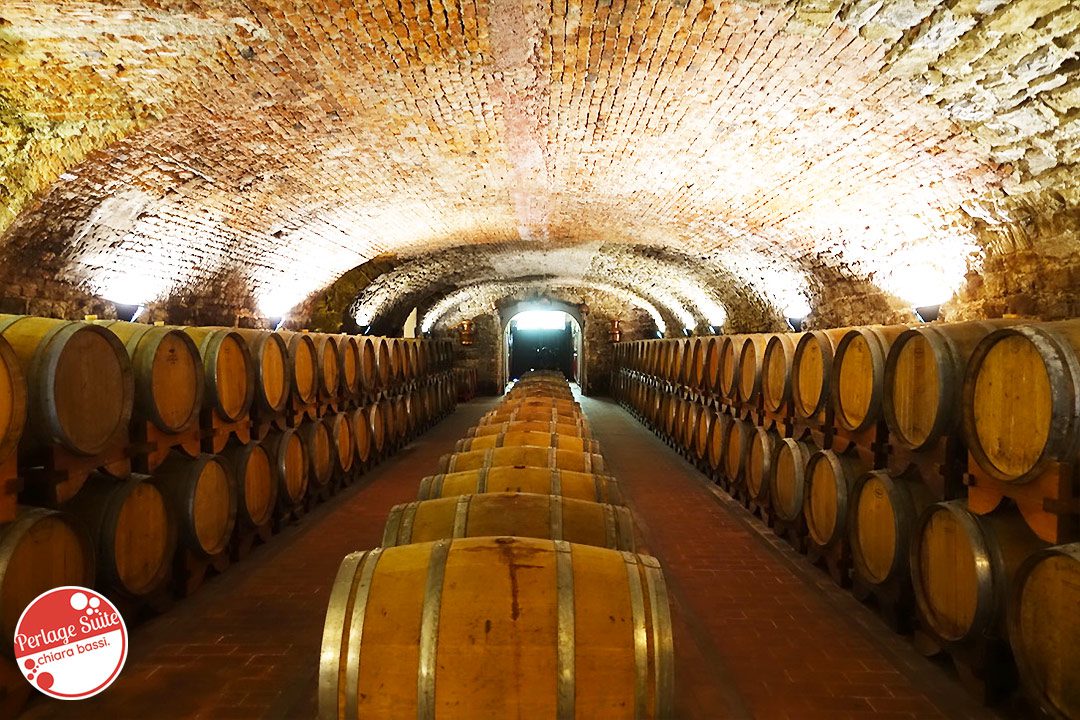 Pinot nero / 1: introduction
Pinot noir is a difficult grape to grow and make wine because it requires both excellent soil and climatic conditions and great precision in the vineyard and in the cellar. Moreover, it is a genetically unstable grape, that is, it can change too easily giving rise to other varieties. Just think of the pinot bianco, pinot grigio and pinot meunier now considered varieties in their own right ... and the thousand existing clones of pinot noir.
Pinot nero / 2: all its names
Pinot noir is an international grape variety which is therefore pronounced in various ways depending on the language. For example in France it is called pinot noir. However, if we want to analyze the other ways in which it is called or its synonyms, in the German-speaking countries and in Alto Adige (for a change) it is called blauburgunder. You may happen to find it with the name of black Burgundy, and this is very significant to underline how important a terroir has become in the image of a vine and vice versa.
Pinot nero / 3: description of the grape variety
Now let's briefly analyze the pinot noir plant, always with the fantasy of learning to recognize it at a glance in the vineyard. The leaf has a medium size and is round and three-lobed. Its petiole sinus, that is the one that connects it with the rest of the plant, has a pronounced shape that resembles a mix between the letters V and U. The upper page is opaque dark green and bullous. The lower page is light green and arachnoid. In autumn the leaves turn a beautiful bright red color.
The cluster at industrial maturity has a shape that resembles a pine cone and is rather small and short, with a length always less than 15 cm. It has a compact cylindrical shape and is often winged. The grape has medium size and a shape that tends to the oval. The skin is thick, consistent, blue-black in color and is very waxy. Each grape has 2-3 very small pear-shaped pips (i.e. with a shape that resembles a pear).
Pinot nero / 4: characteristics
The pinot noir plant has an average bud break and flowering, while veraison is a little early. The vigor is good and the production is decent, but you have to be careful because it is quite sensitive to rot.
Now subscribe to the newsletter or scroll down the page to continue reading the article.
Pinot nero / 5: where it is grown in Italy and around the world
In Italy it is grown practically everywhere except Calabria and Liguria, although with very different results.
Burgundy is the land of pinot noir and has been cultivated here for over 2000 years, as some of the found testimonies tell us. The Côte d'Or in particular gives us the most elegant and exciting wines, absolute masterpieces.
Pinot noir / 6: what types of wines are produced?
Pinot Noir is particularly suitable for sparkling white or red wines and red vinification. In particular, in red vinification, pinot noir is processed in purity and it will hardly be found blended with other grapes.
The use of wood, especially a large barrel or a second passage barrique that does not exceed in the transfer of toasted notes, is highly recommended to improve the balance of the wine, thanks also to the tannins released from the barrel.
Longevity is very variable and we say that it is proportional to quality. It ranges from a couple of years for mediocre Pinot Noirs to 10 years for excellent ones. If we are lucky enough to have a Burgundy cru in our hands we can get excited even 20 years later.
Pinot nero / 7: characteristics of the wine produced
It is impossible to talk about the characteristics of the wine produced given the different vinifications. So I would say to distinguish into two categories: the pinot noir vinified as a classic method sparkling wine and the pinot noir vinified in red.
Pinot noir elaborated as a classic method sparkling wine, whether it is a blanc de noir or a rosé, is basically a very structured sparkling wine with fruity and spicy aromas and excellent persistence in the mouth. Furthermore, having a great aging capacity, it can cause sparkling wines to refine on the yeasts even for several years, taking on increasingly complex notes.
Pinot noir vinified in red varies a lot from area to area, but let's say that we can channel it into two macro categories: the pinot noir suitable to be drunk young and the one elaborated for long refinements. The first are fresh, basically light. The second courses are complex, structured and almost powerful, without forgetting that pinot noir is certainly not a Bordeaux blend, but it is always a lighter, finer and more elegant wine.
Pinot nero / 8: how does it match?
As always, I don't agree to make a bundle of all the grass because the differences in terroir and processing can give very different wines ... not to mention the abysmal difference between the classic method sparkling wine and the red vinification. In general, however, I can say that Pinot Noir is a very versatile vine in terms of combinations thanks to its finesse and "rough" elegance, characteristics of any type of wine produced. I like to combine it with grilled fatty fish such as eel, with fatty meats such as goose or tasty meats such as lamb or sheep, with home-made preserves in oil such as agone and delicate blue cheeses such as blu di goat.
Pinot Noir / 9: some famous wines ...
Burgundy is the land of pinot noir because here it manages to achieve incredible expressive results. In my experience, the pinot noirs of this area oscillate between a softer and a more angular approach, even if they are united by the skilful use of the barrique that gives spicy and toasted notes.
North-east Italy is another very suitable area, in particular Alto Adige gives us very elegant wines from pinot noir grapes, if we think about vinification in red. However, we must not forget that its area of ​​excellence is the Oltrepò Pavese, where it is used for the classic method sparkling wine. In Italy it is grown with valid results also in Lombardy where it is particularly appreciated vinified in white as a sparkling base for the production of the famous Franciacorta DOCG.
Pinot Noir / 10: Some good Pinot Noirs I drank recently ...
Today I thought I'd tell you about Pinot Noir just because last night I tasted one that was nothing short of wonderful. Last year I spent an incredible Valentine's Day in Castello di Spessa and tasted various wines of the company, including the Casanova which is their Pinot Nero del Collio. I was already in love with it then, but I must tell you that last night I found thecrazy 2018 vintage. So here are mine tasting notes. It has a beautiful transparent ruby ​​red color and by swirling it in the glass it showed me a certain consistency. On the nose it is charming and very elegant and it has all those spicy notes that excite me in pinot noir. I recognize black pepper, pink pepper, solvent, criollo chocolate, rhubarb and walnut. In the mouth it is coherent, fresh, savory, with nice tannins and persistence with toasted nuances.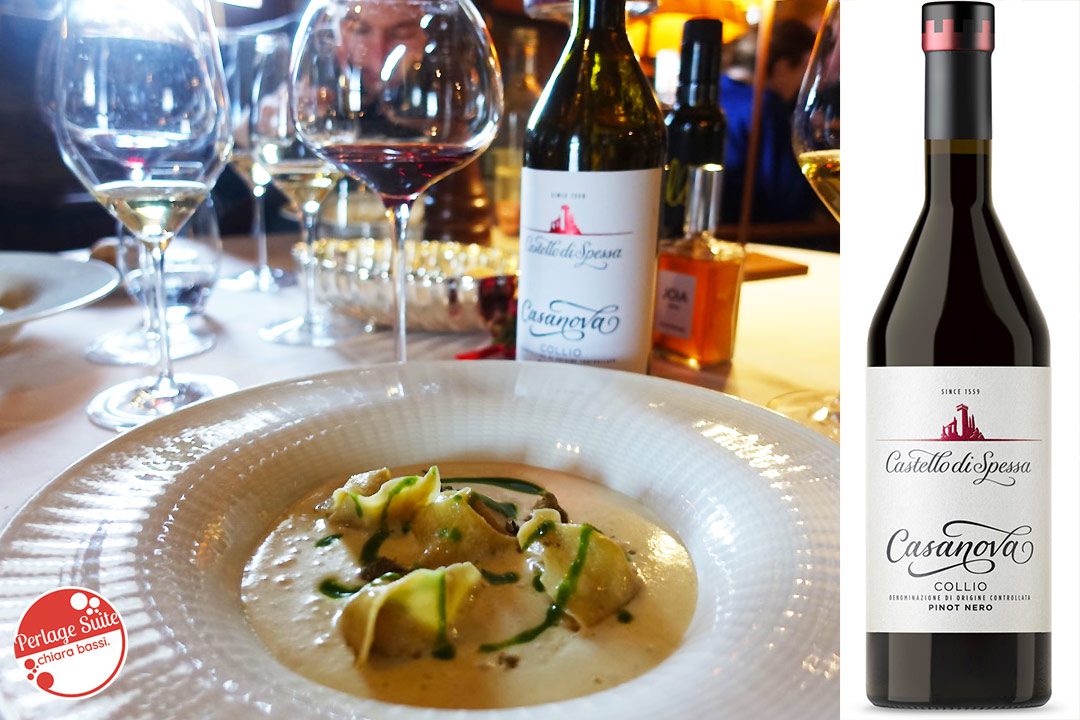 How to become a sommelier
All my notes on wine and food in one book.
COMPLIMENTARY, only for those who buy my book on this blog, a copy of the First Collector's Edition of my Sparkling Wine Guide "500 Bubbles in 500", cover price € 25,30. [While stocks last]