Thursday January 23 2020 I was, like every year, at the event "Autochthonous is born"Of the Association GoWine at the Michelangelo Hotel in Milan. Once again I found one small event and very interesting collection to discover some gems and confirm some good tastings made previously. This year had a special flavor: it was the first wine event where I took Francesco and after that we also took the opportunity to go to one of my favorite sushi in Milan: Jin Sushi Experience! This event dedicated to Italian native vines presented, in its tasting counters, over 80 labels from all over Italy and beyond, but for this article I decided to choose only 5. 😋 😎
… An important selection of wines, expression of hidden terroirs and new flavors, for an unrepeatable journey through the most unusual and rare Italian natives.

Autochthonous is born: twelfth act - GoWine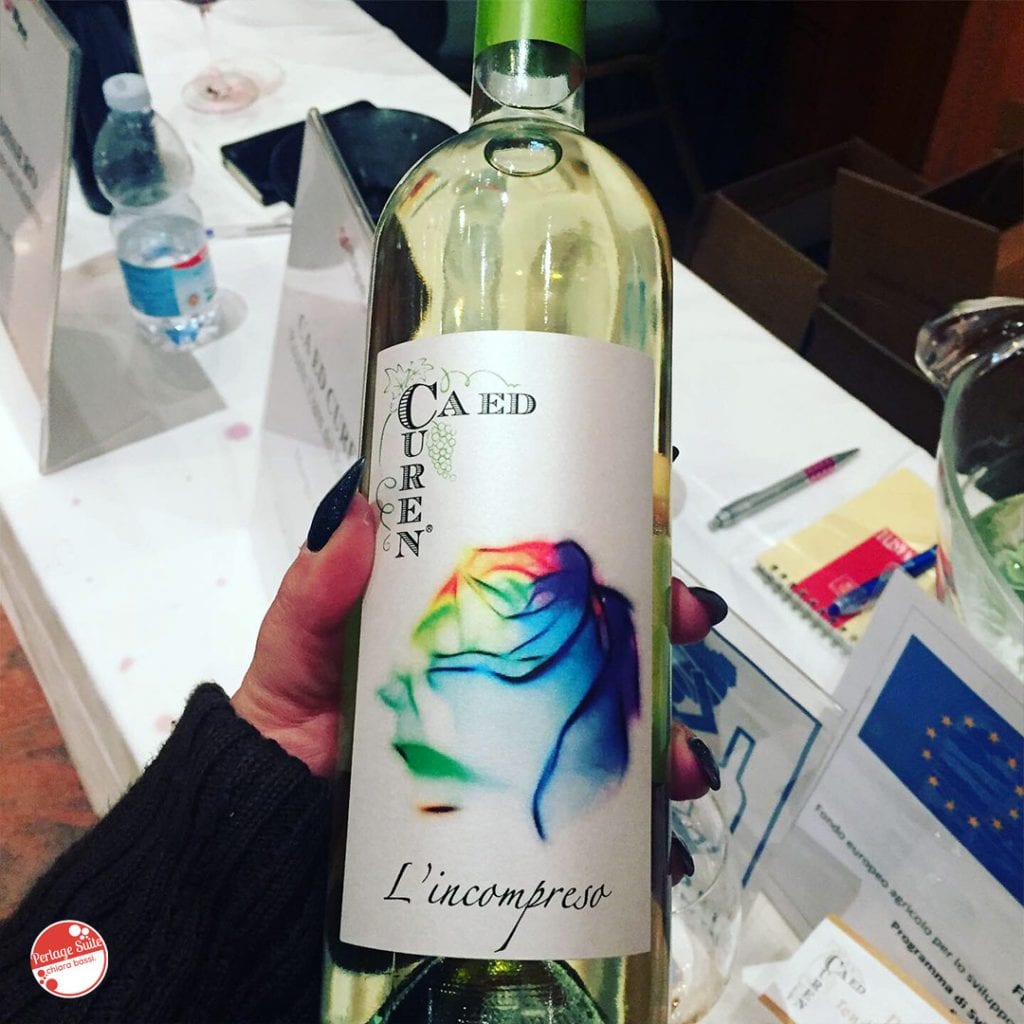 Autochthonous is born 2020 - # 1 Ca ed Curen, The misunderstood
A grape variety that I like a lot, really a lot, is Muscat. It is by no means "trivial" as some might think because, obviously, it is the type of wine making that makes the difference. For example, L'incompreso by Ca ed Curen is a dry muscat and, for the area, it is already a rather alternative method. This small family-run winery is in fact located in Mango, a small village in the Langhe in the province of Cuneo at over 500 meters above sea level famous for its su Moscato, but certainly not vinified as a still and dry white wine! I have known Michele for several years now and, when I can, I follow his evolution. I have to say with great pleasure that he has made incredible growth and made the company make a real leap in quality.
The misunderstood is made from white muscat grapes (85%) and favorita (15%). After the manual harvest, the grapes are gently crushed and pressed. Fermentation, at a controlled temperature of 14 ° C, enhances the aromatic profile of this vine. It is then refined in steel on the noble lees and for a period the bâtonnage takes place. This vintage has an amazing sensory bouquet compared to the previous year, with notes of ripe yellow peach, sage and above all ginger, which I also found in the mouth both in taste and spiciness. One cup leads to another!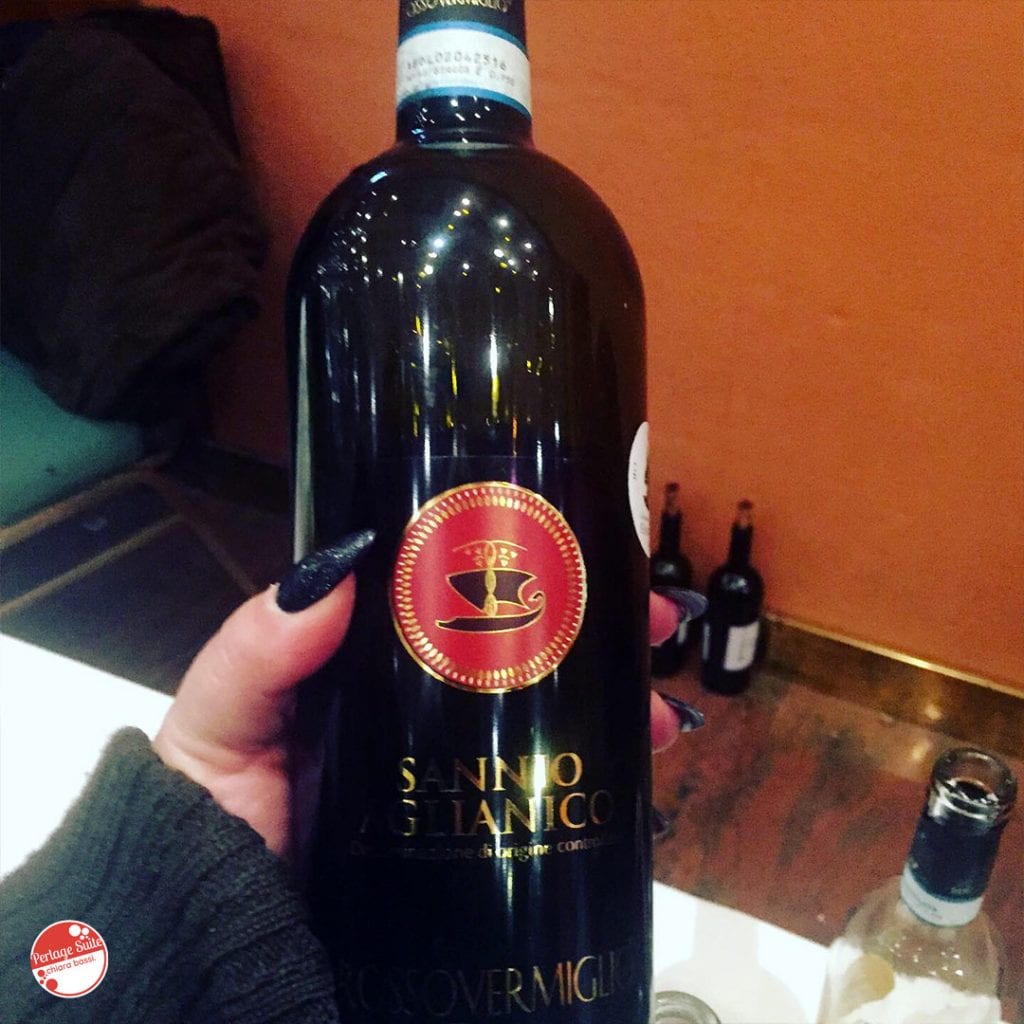 Autochthonous is born 2020 - # 2 Rossovermiglio, Sannio Aglianico
I have known this winery for three years thanks to their sparkling wines which, unfortunately, I saw "mistreated" also during this GoWine event by a guy who did not want to taste them because Martinotti Method or Charmat Method, call it whatever you like!
Wow, but is it possible that in 2020 the enofighetti with prejudices must still exist? So, that it is full of sparkling wines processed with this method of the lowest quality is very true, but it is not that with the classic method it is just better eh !!! Then I bet that Prosecco (and not the good one like this of Bellenda) you drink it anyway! As in every aspect of life, there are wineries that work well and wineries that work poorly, stop. Obviously, if a Charmat Method stays in an autoclave for 30-40 days it is 99% (or almost) dirty. But what do you think that the Classic Method just because it is at least 9/12 months to refine is better? I'd just have a few to let you taste to dispel this myth… and in any case "Frenesia", the Falanghina del Sannio DOC Brut and this year it turned out spectacular, it's a Charmat method Long and ages for 12 months on the lees and then rests for another 2 months in bottle before being put on the market. Therefore?
However today I want to reward the Sannio Aglianico DOC 2014 because it thrilled me. After the manual harvest in small boxes, the fermentation takes place in stainless steel tanks at a controlled temperature and the maceration of the skins lasts 15 days. Subsequently it ages for 12 months in French oak barriques and 6 months in bottle. I tasted both the 2017 vintage and the 2014 vintage, which I found with an edge thanks to a precious elegance. Ah, 2014, what a controversial vintage! Here the aromatic bouquet is wide, with notes of fresh cherry, cinnamon, tobacco leaves, plum and undergrowth. In the mouth it is very balanced and pleasant.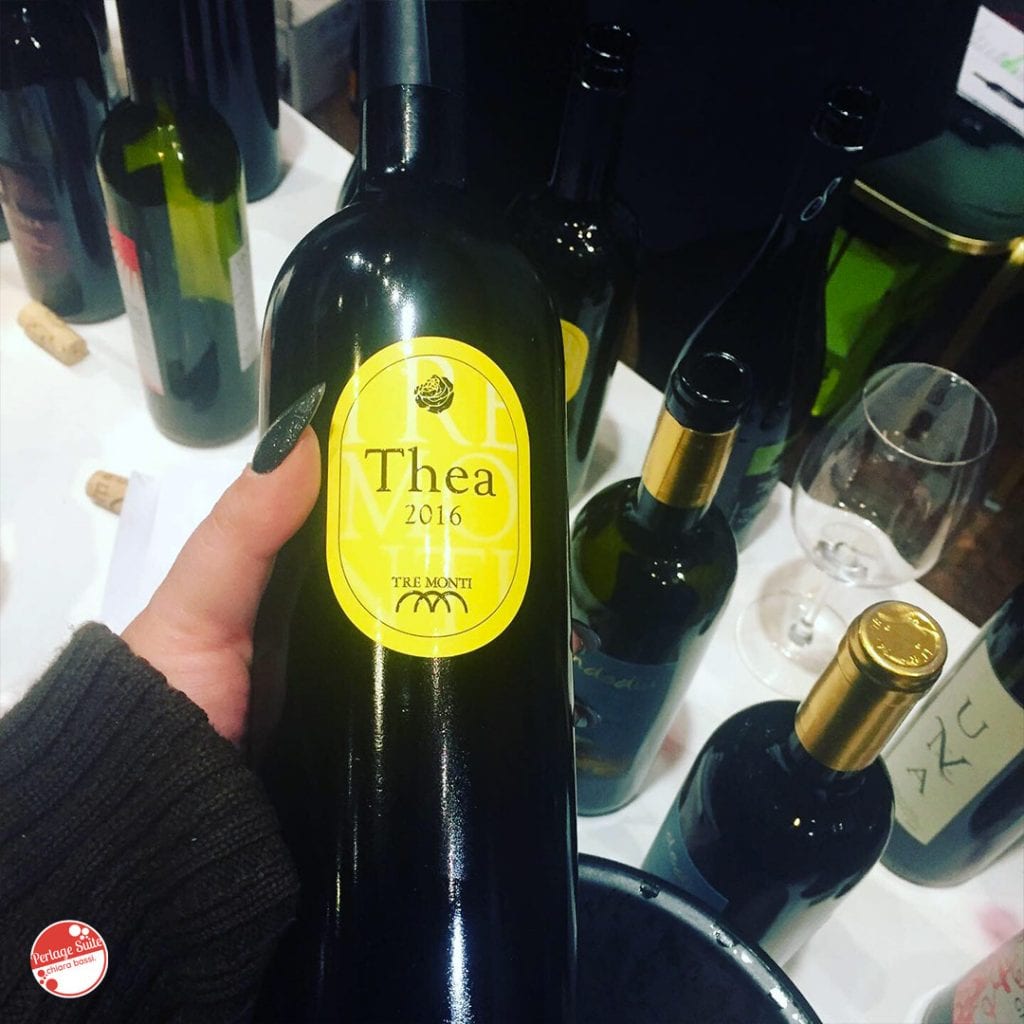 Autochthonous is born 2020 - # 3 Tre Monti, Thea 2016
In my personal podium of the best Romagna Sangiovese DOC there is certainly also Thea from Tre Monti… playing a splendid game with Nicolucci's Vigne del Generale and Trerè's Amarcord d'un Ross. We make a podium with 4 steps, because I want to put also Monte Brullo by Gabriele Succi (Costa Archi). It is elaborated from old vines planted in 1968 and placed on a clayey-sandy soil in the "Oriolo" denomination. The harvest, strictly manual, takes place one of the very first days of September. Maceration lasts 12 days at a controlled temperature of 28-30 ° C. The refinement, which lasts 9 months, takes place in new barriques from the precious forest of Allier. The 2016 vintage is very elegant, with a large bouquet that ranges from sweet licorice to dog rose, from wild berries to pink pepper. In the mouth it enters decisive, balanced and coherent, with very fine tannins and a nice length.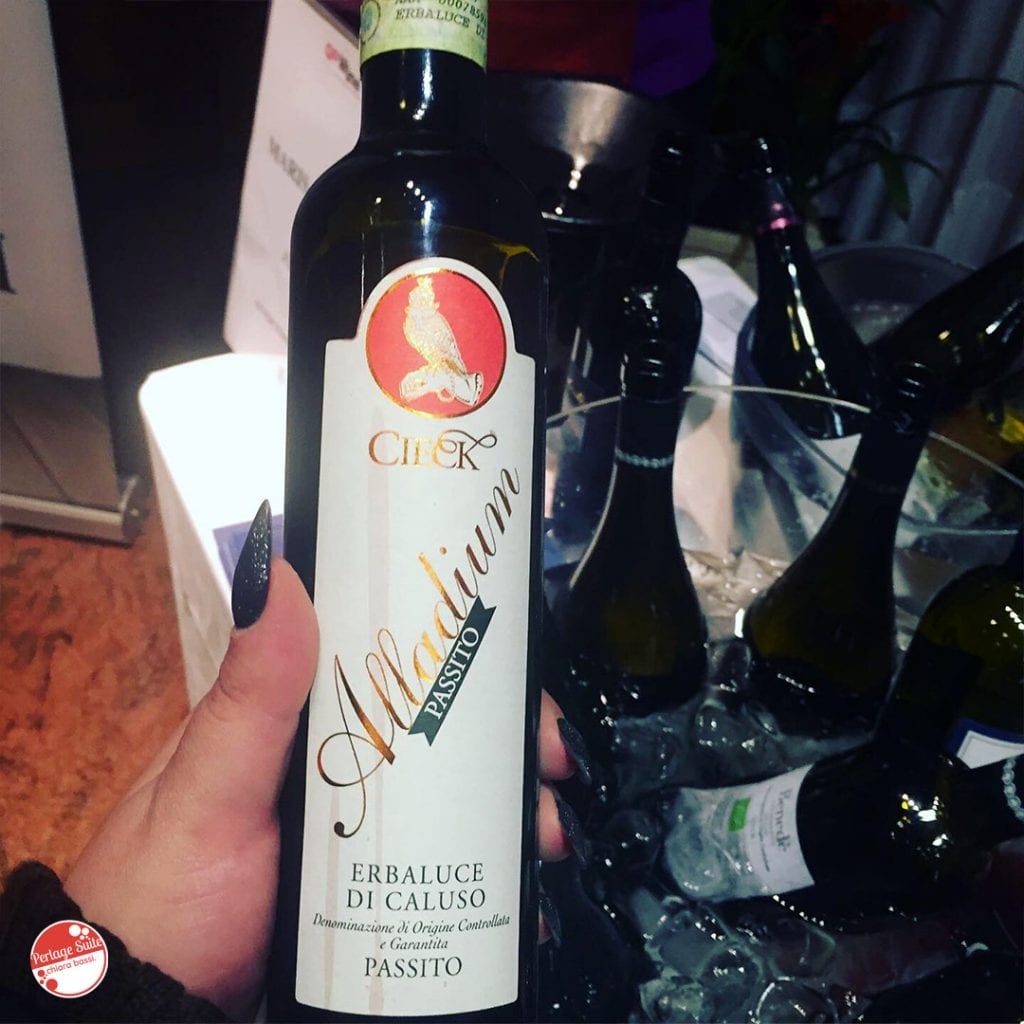 Autochthonous is born 2020 - # 4 Cieck, Alladium Passito 2010
Okay, I confess: at the Merano Wine Fest 2019, in the company of dear Lia, I had already tasted it in a spectacular vertical tasting ... but since Francesco had asked me to conclude on a sweet note, I could not resist "taking another ride in a carousel that I liked "! Having had one sliced ​​duck breast like the one we ate last night for dinner ... maybe with a fabulous foie gras escalope to match it I would have been a very, very, very happy child. But you can't have everything they say… 😅
Erbaluce is a vine that I love because it has a terrifying sour shoulder, a good sugar content and very characteristic scents that mainly turn to aromatic herbs. Erbaluce di Caluso passito is a wonderful wine that I recommend not to spoil by serving it at room temperature (especially in summer) or, in any case, at too high temperatures.
To produce it, the best bunches of erbaluce are selected, the perfectly healthy ones with the rarest and most colored grapes from the sun. Then they start to wither hanging in a well-ventilated room according to the local tradition. In March, the dried grapes are removed from the bunches, making further selection work. The whole grapes are gently pressed in an ancient wooden press, then the must is cold decanted and fermented with selected yeasts. Ages 3 years in small oak barrels, and then ages in bottle for about 6 months. Already the color fills with satisfaction, but it is the nose that excites me: a mix of dried fruit, candied citrus fruits, butter biscuits and balsamic notes! In the mouth it is very balanced, very long and not too sweet, a feature that I appreciate very much!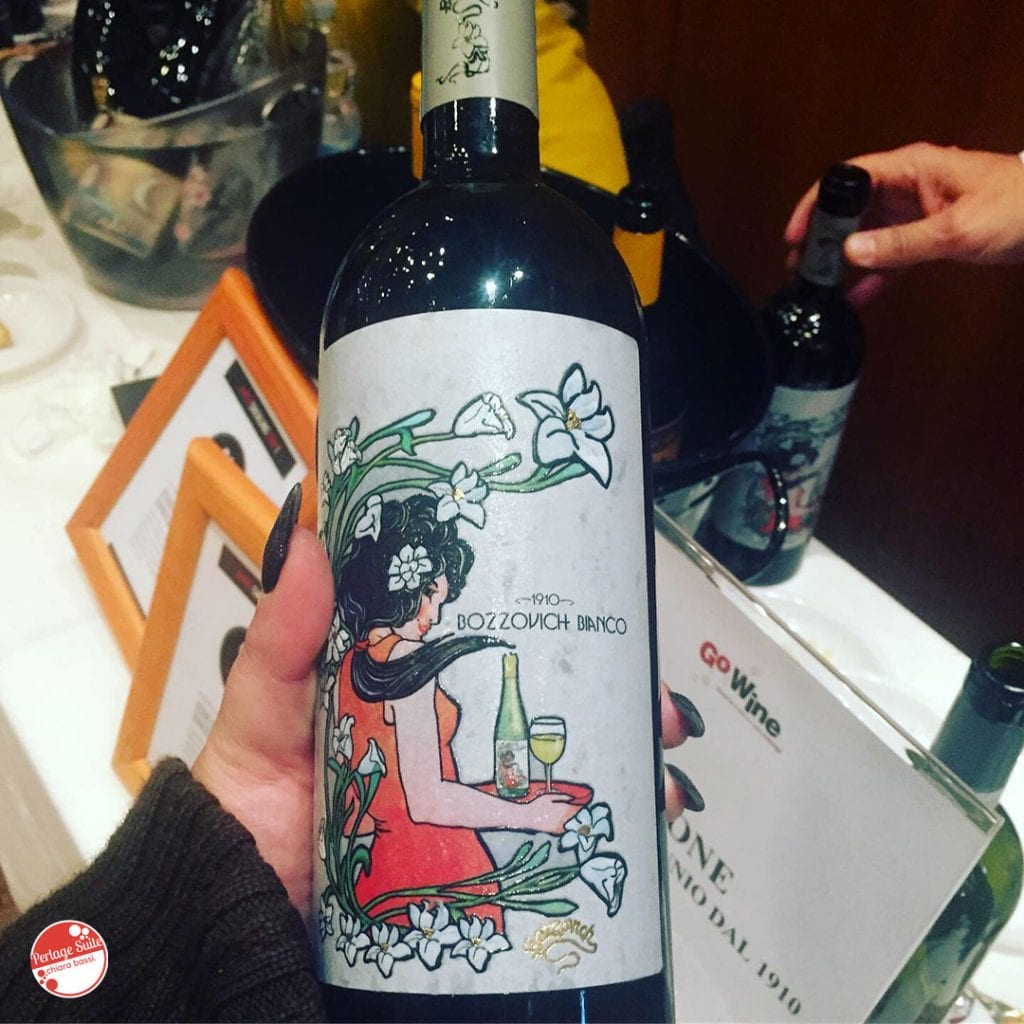 Autochthonous is born 2020 - # 5 Ocone, Bozzovich Bianco
I admit it, I admit it: I tasted this wine only because the label struck me: it reminded me of a drawing by one of my favorite Art Nouveau artists, Alfons Mucha! The other is Gustav Klimt… Of which I have been collecting books since the time I attended the Artistic Lyceum of Ravenna! See how important it is to dress the bottle intriguingly? Ocone I had never heard of it, though produces wines in Sannio since 1910! The reality the label takes up the original poster that the artist Sergio Bozzovich designed to advertise wine during the First World War! When I manage to combine wine, art, architecture and flowers in the same concept, I am a happy child!
This wine is a blend of three local autochthonous vines: Falanghina, Fiano and Greco. The grapes are harvested manually in September, some slightly earlier to favor certain aromatic scents and maintain high acidity. Although I cannot do a professional tasting at an event, I can tell you that I found it a nice aperitif wine, very pleasant thanks to a delicate bouquet where aromas of flowers and aromatic herbs intertwine. In the mouth it is very fresh, savory and consistent. What to say? I can't wait to taste the black Bozzovich too… 😍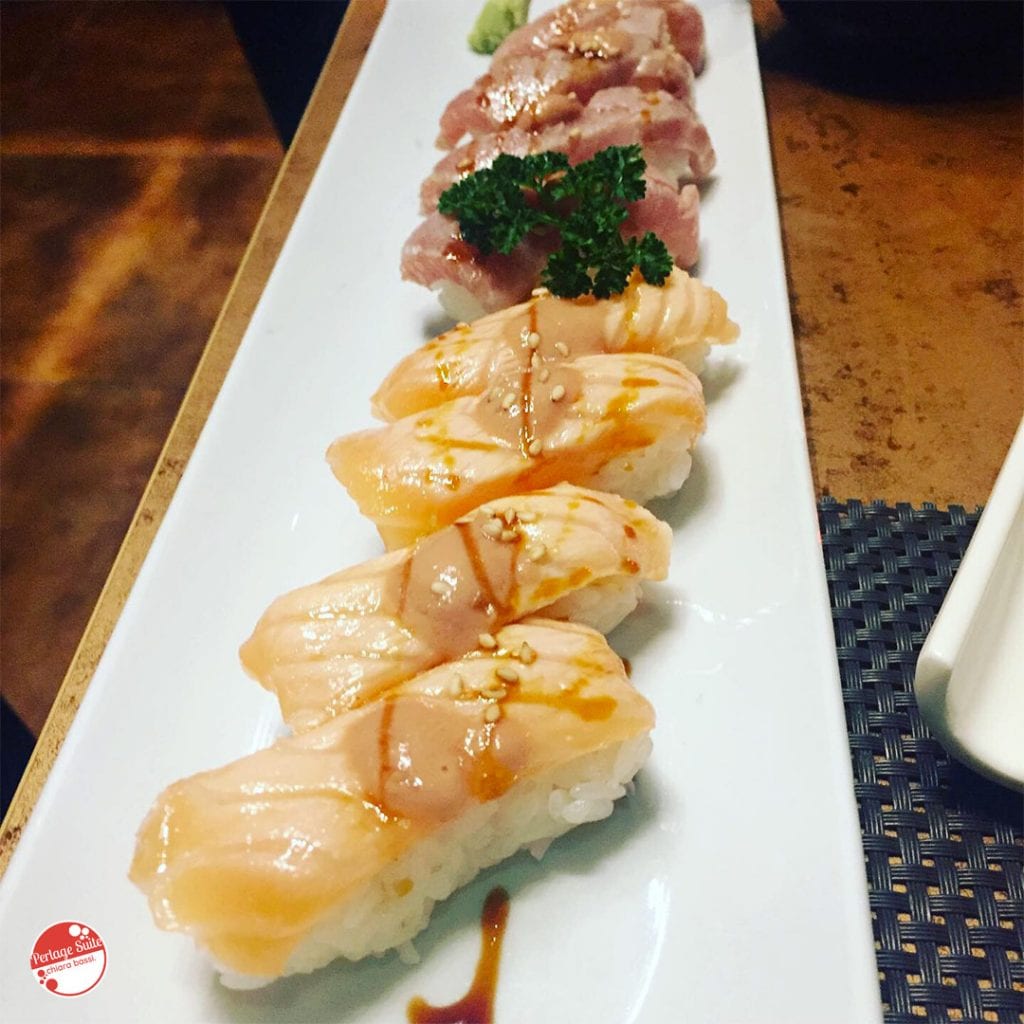 The best All Can You Eat sushi in Milan? Live a Jin Sushi Experience too!
At this point I have to make you a duty premise: I hate almost all fake Japanese restaurants all can you eat. I have tried about a dozen of them in my life: basically old "sterilized" fish with a good old blast chilling which, however, did not make it lose its stench (often "covered" by generous quantities of rice vinegar and soy sauce) ... sushi unpresentable ... hundreds of covers ... questionable hygiene. No gentlemen, I am for the quality. And you pay for the quality. Even geese destined to become foie gras gorge themselves against their will, how is it possible that we humans can be more backgrounds than an animal?
Then one evening by chance I try by chance Jin Sushi Experience, in via Luca della Robbia 10, dragged after a tasting nearby. Just a couple of weeks before I had dined at Io, a la carte sushi in Milan with 1 Michelin star where my companion spent around € 320 for a dinner for two washed down with a good bottle of Champagne (€ 50). You understand that my concept of sushi was high ... and I was convinced I would have found myself very badly like in all the other sushi with the ACYE formula. Well, I changed my mind immediately! At Jin Sushi you will find from tuna belly (the finest cut) to scallop up to red prawns. In the photo above the nigiri are with tuna belly and salmon with goose liver, in the photo below the salmon rolls are with quail egg and truffle. The% of fish on rice is abundant and the seaweed is always crunchy, a sign that it is not recycled (as happened to us in December in another place).
The starred dinner was fantastic, but, apart from the wine, we are talking about 140 € per person to eat a quality that is not 8 times higher than the price ... indeed! Two dishes were truly outstanding: the oyster and the lobster rolls. The rest I forgot. Believe me, if you love sushi and you are in Milan take a tour of Jin Sushi and write me in a comment how you found yourself ... we - in doubt - will be back very soon!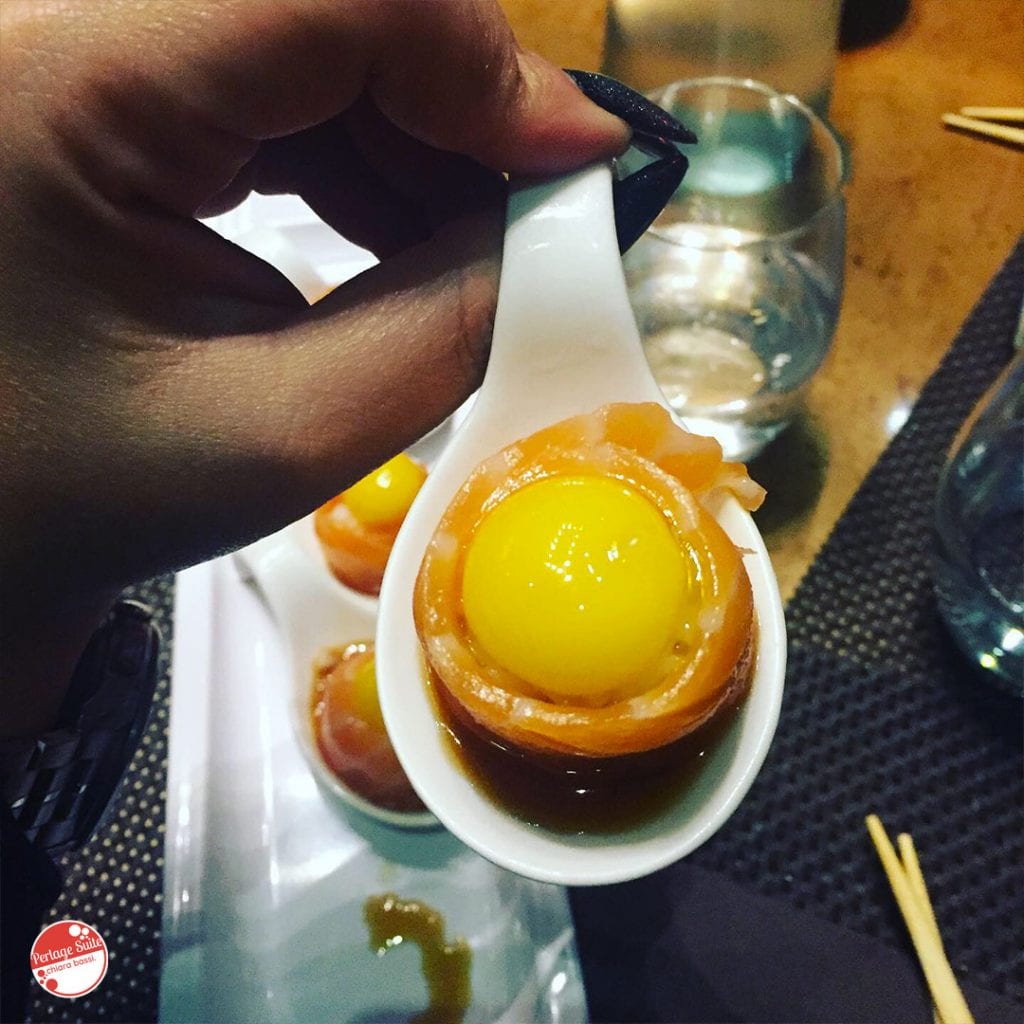 Coronavirus: is it safe to eat in Chinese restaurants and all-you-eat sushi?
Last Saturday evening, back to the presentation of the Bigot Index in the splendid Cigognola Castle of the Moratti family, we stopped - for a change - to eat at Jin Sushi Experience. Normally it is always full and finding a place is very difficult even in the week, let alone Saturday! It must be said that unlike the terrible Sushi All Can You Eat that you find around, Jin Sushi, making quality, inevitably makes a few covers… at a guess inside there are less than 50! Well I was absolutely amazed not to see it overflowing as usual ... Francesco says it's because we arrived early, shortly after 19pm ... but we left at 15pm and it wasn't full yet! In my opinion there is a hand in the Coronavirus psychosis... so I want to make a small note on the subject, then if you want in a future article I deepen the subject!
Attendance in Chinese restaurants and all-you-eat sushi has fallen by 20-50% over the course of weeks, or rather days. This is despite a totally unjustified alarmism: the fresh ingredients are all of Italian origin, most European.
What does the official website of the Ministry of Health think?
In addition, as reported on the official website of the Ministry of Health, updated daily:
Normally respiratory diseases are not transmitted with food, which in any case must be handled respecting good hygiene practices and avoiding contact between raw and cooked food.
Can parcels and goods imported from China transmit the infection? The modalities of transmission and the survival characteristics of the new coronavirus are still under study and there is still no specific information regarding the transmission via imported goods or packages. However, based on the low survival of other coronaviruses (SARS, MERS) on surfaces it is estimated that the risk of transmission from products or parcels imported from China (kept for a few days or weeks at room temperature) is very low.
For my part, I was sorry not to have two glasses of Incompreso or Bozzovich Bianco at the Jin Sushi restaurant to pair with nigiri… the only thing Jin Sushi lacks is a decent wine list! 🍷 👎🏼 Let's say that a tour from "Autochthonous is born" did a lot of good for them too! 😁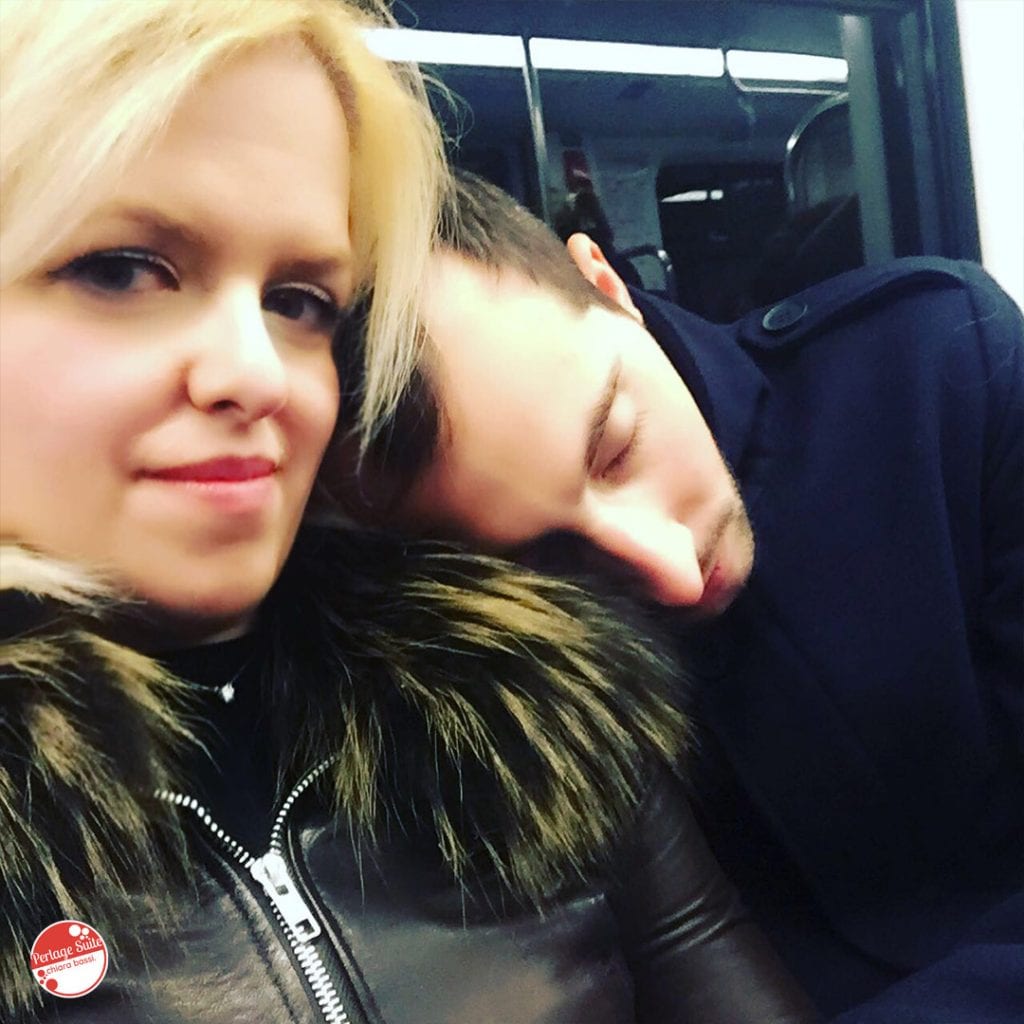 Go, leave, return ...
This is the title of a song by Nek, my favorite from when I was 12… 2 years before I found out Franco Battiato and be converted to him forever. In sixth grade I listened to Golden Age Hip Pop and I dressed in baggy pants, chains of all kinds… the portrait of the good young lady with everyone "Excellent" in the report card, in short! Even as a child I had certain contradictions that ... er ... let's say that today I hide better! 🤣
After being gone in Milan for the splendid tasting and delicious sushi, here we are on the subway on the red line that let's start to recover the car e tornare at home! Ovid used to say that "wine prepares hearts and makes them more ready for passion" ... isn't it that in reality "wine prepares beds and makes us more ready for sleep?" 🤔😂
See you on Thursday 20 February 2020 in Milan for "Barolo, Barbaresco and Roero"? I find another one unmissable event for all lovers of great red wines always organized by GoWine at the Michelangelo Hotel!
Cheers
Chiara
PS Have you been to Autoctono, was born 2020? What are the wines that impressed you most? Have you already tasted any of these wines that I have just reported to you? Write it in a comment here on the wine blog! 😍
How to become a sommelier
All my notes on wine and food in one book.
COMPLIMENTARY, only for those who buy my book on this blog, a copy of the First Collector's Edition of my Sparkling Wine Guide "500 Bubbles in 500", cover price € 25,30. [While stocks last]