Wine blogger? Certainly Sommelier AIS and Gastronome 😋
Ever since high school, I have always needed to write in order to study. In those days, I used to endlessly recopy lecture notes into paper notebooks whose order bordered on the manic. They were hours and hours spent only on me and my preparation. Today, as wine bloggerI write on a keyboard, for everyone. My wine blog (really a blog of-wine) was originally intended to be my study notebook for theAIS examination third level to be officially 'consecrated'. sommelier. That is why it is the materialisation of my greatest love: the writing. A wine blogger is for me a 'modern' writer who puts sharing at the centre of his knowledge.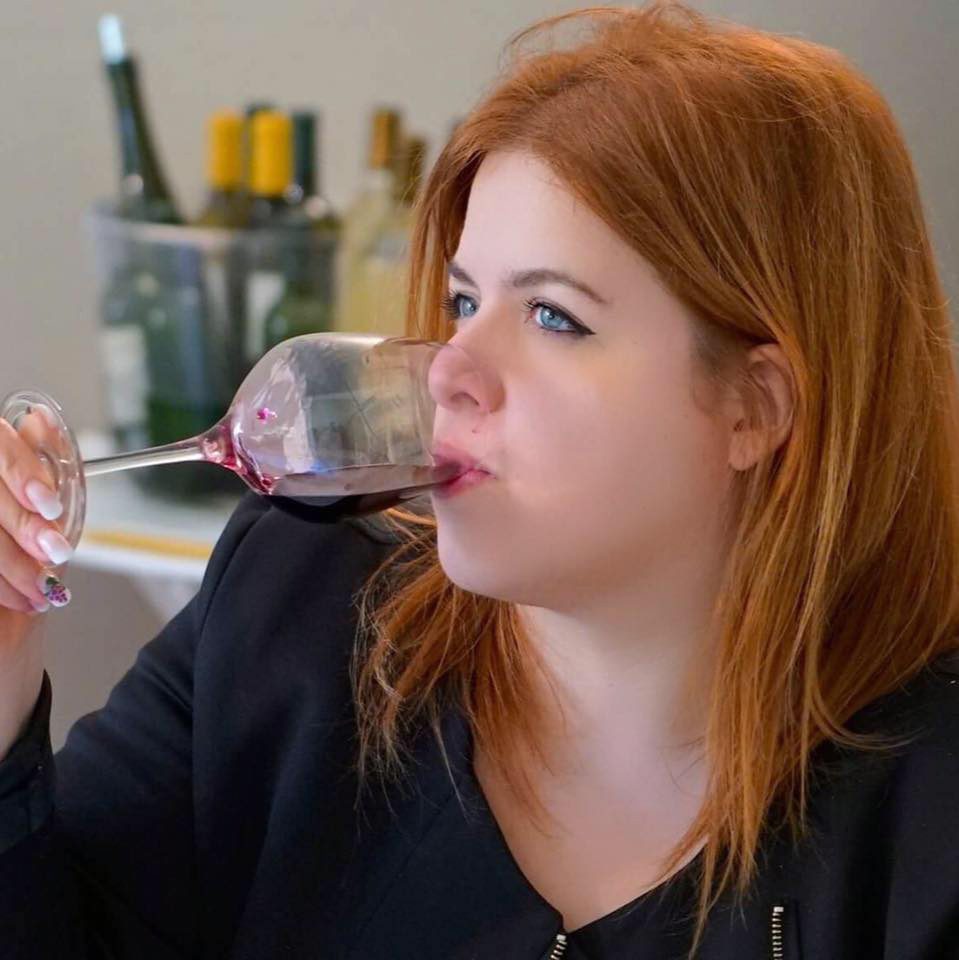 A wine blogger dreamer and visionary, I dream of making education for sommeliers and wine enthusiasts beautiful, streamlined and well-organised.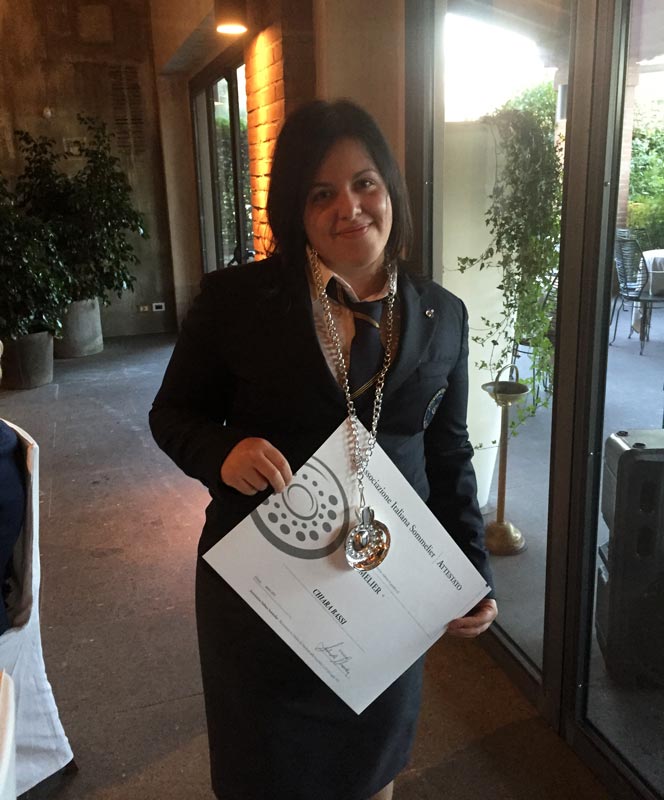 Wine blogging? A path...
Hello, I am Chiara Bassi and I was born on 8 May 1985 in Faenza, in the generous Romagna region. Already AIS Sommelier e graduated with honours in science, culture and politics of gastronomy (oenological address) at theUniversitas Mercatorum of Rome, I specialised in Food and Wine Journalism with the Master of Journalism executive course of the Luiss Guido Carli of Rome.
A digital nomad, I have been writing about wine and food on my wine blog Perlage Suite since October 2014 and in April 2017 I was awarded in Bordeaux by Millésima as the best wine blogger in Europe in the food and wine pairing category.
In November 2018 I published How to become a Sommelier, Amazon bestseller now in its 3rd Edition under the name Sommelier: the illustrated manual. My first novel Leonardo's sparkling wine (2020) won the special prize of the 20th edition of the National Competition "Drink the Territory" of the Go Wine Association in 2021 and the special mention of merit of the Literary Prize "Scritture di Lago" of the city of Como for originality in 2022.
Europeanist, liberal and aesthete, I live in Monte Isola - a small island nestled in Lake Iseo - with my foxhound Paco and many rare orchid species.
P.S. Even though I lost my father too early, my greatest love, I know I am lucky because I have wonderful people gravitating in my life who I thank every day for being there: Fabrizio Penzo, Marco Nanni, Marco Antonucci... and Valentina Mantovani. Thank you for being in my life.
Wine bloggers: the prizes I won
Awards 2021: Special Prize Wine-themed book published in 2020, National Literary Competition 'Drinking the Territory' by Go Wine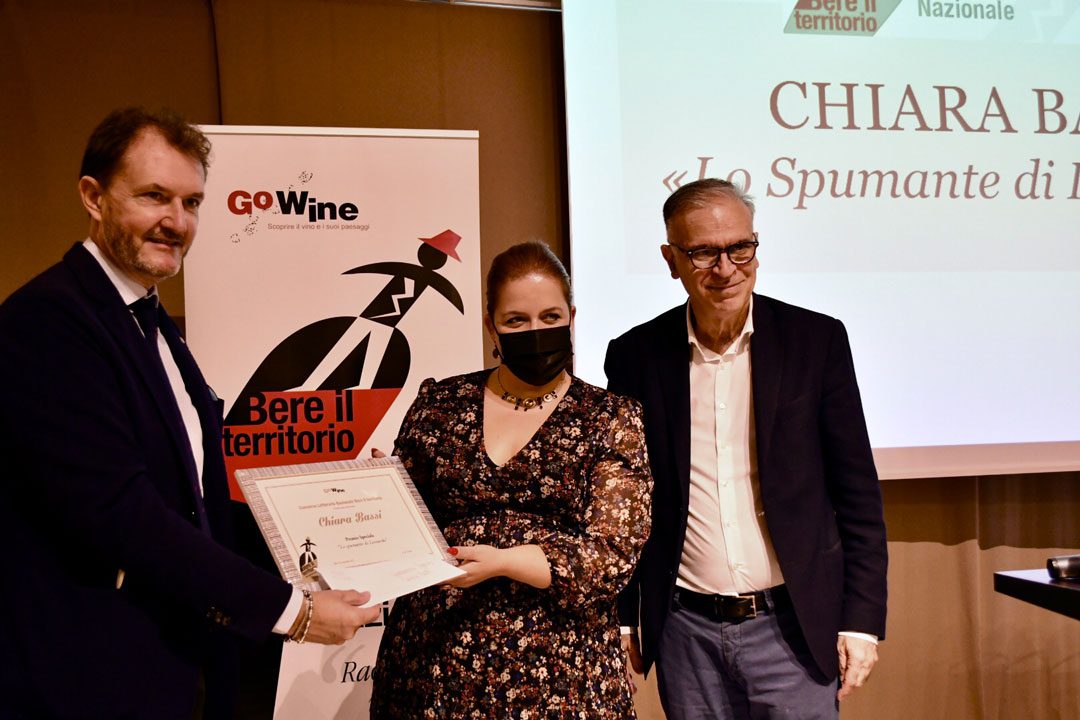 Awards 2017: Best Wine Blogger in Europe in the Food & Wine Pairing category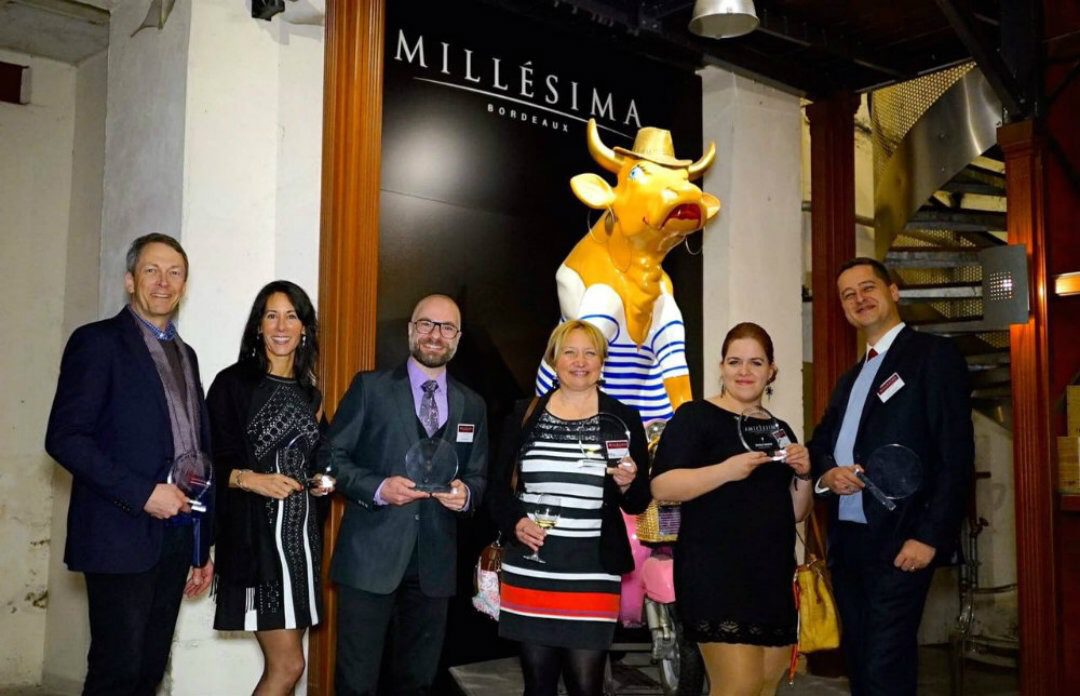 Awards 2016: Best Social Communication - Young to Young, Vinitaly and il Golosario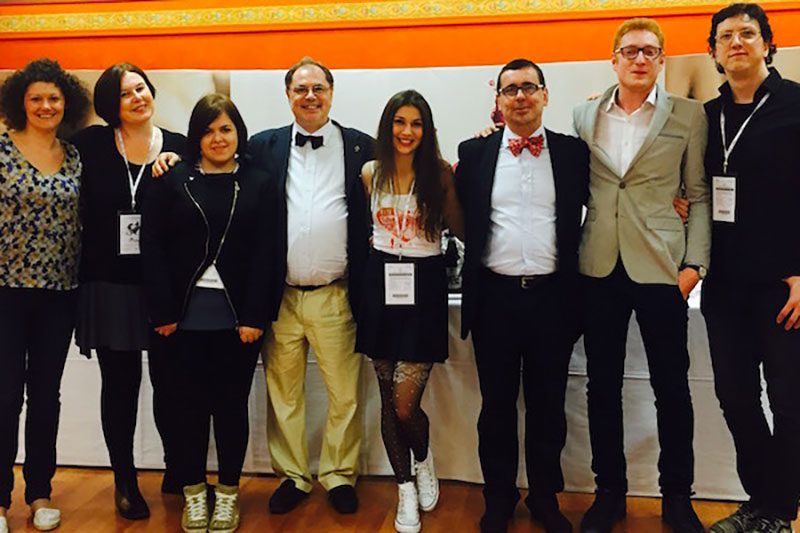 Wine Bloggers: they talked about me...
Awards I have won as a Wine Blogger/Wine Communicator:
I have been a not-too-common judge:
In short, as a wine blogger (or wine blogger, whichever you prefer!) I've accomplished a lot... I hope, however, to get better and better at it and write more and more beautiful and useful articles and books! ☺️