Since we have reached the new edition of theMillésima Blog Awards, I want to offer you a series of articles about the wonderful experience that we have experienced as winners thanks to this important International Competition. My goal is to make you dream … and push you to try to participate! Do you think that next year you could be there to live this experience? Obviously we winners of the 2017 Edition can not participate, but I am happy to leave you the witness and be Ambassador of this extraordinary opportunity.
Il sito web di Château Beychevelle is something wonderful and represents it in all its splendid elegance. After all, its beauty is equal to the quality of its wines. This castle is really beautiful, and the new cellar is even more! I can say that I had never visited such a beautiful cellar! I loved the motif of the waves and the boat, which are the common denominator of every corner of this Chateau! The wines are really remarkable! One thing that amazed me is the order and cleanliness of all French chateaux, even during the work phases: truly unthinkable for most Italian wineries!
Millesima Blog Awards – Day 3: Monday – April 3, 2017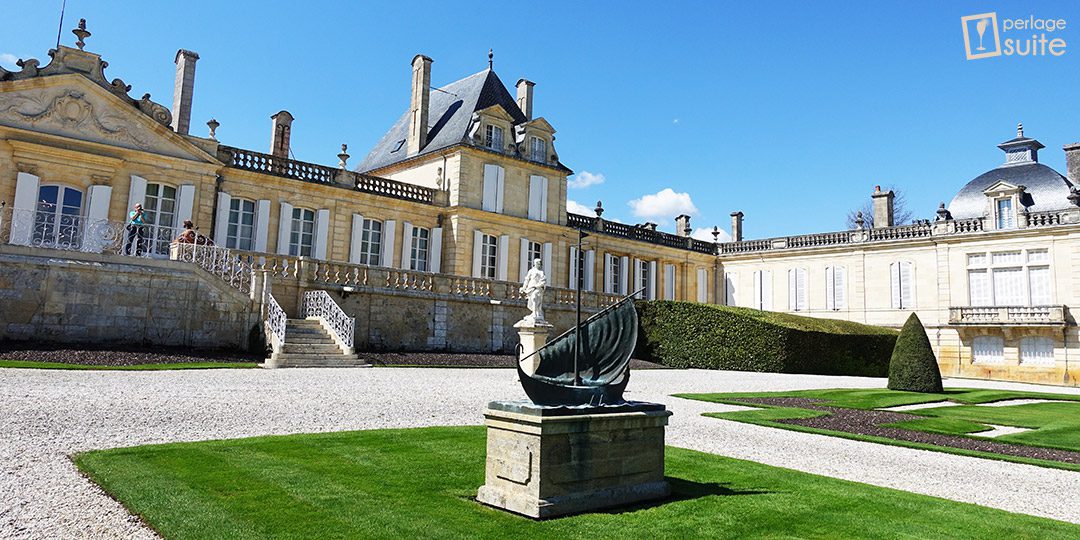 Legends start by being based on facts, and then evolve, becoming embellished over time, and repeated retelling.
They invite us to dream, transporting us for a moment, as they stir up powerful emotions deep within us.
Like a fine wine…
Imagine the château at the beginning of the 17th century… The first Duke of Épernon has just become its owner. The reputation of this great French admiral was such that as boats passed in front of his estate, they would lower their sails to show their allegiance. This deep mark of respect gave rise to the château's emblem, a ship with a griffon-shaped prow; its name in Gascon, Bêcha vêla, meaning "baisse voile" ("lower the sails"), later became Beychevelle.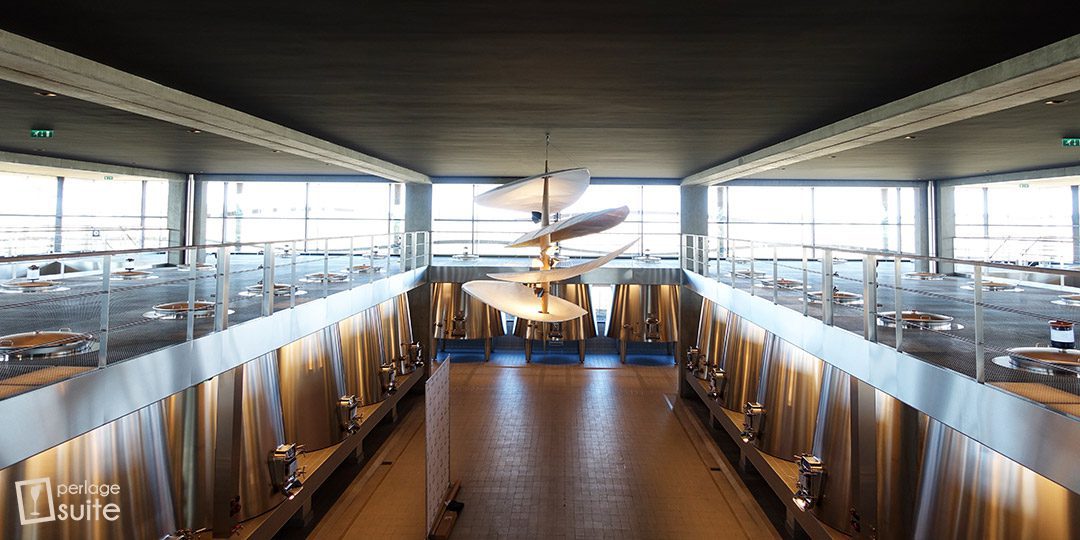 This is the story that gave rise to the legend of Château Beychevelle and its "mythical" wines. The architect Arnaud Boulain was inspired by it in his project of the new cellar, which thanks to its modern technologies will surely improve the quality of the wines of the Château.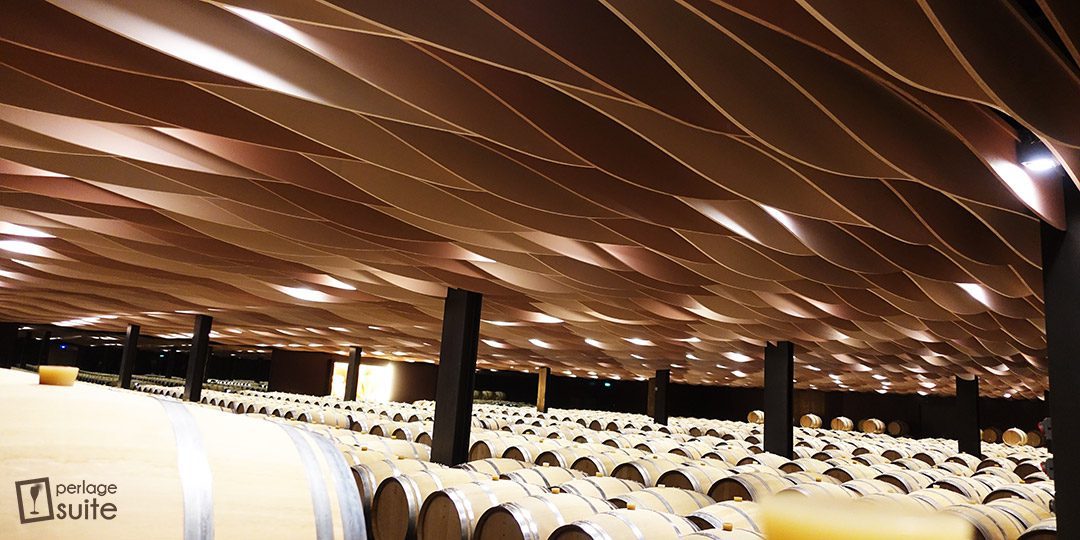 Château Beychevelle: Tutte le degustazioni
Les Bruliére 2016
It is almost impenetrable ruby red with purple reflections. The nose is clearly a strong spicy, then come leather, dried flowers, solvent, balsamic, plum, cloves. Great consistency in the mouth, the spice is confirmed. Rightly tannic, fresh and savory. Very long finish of bark, great elegance.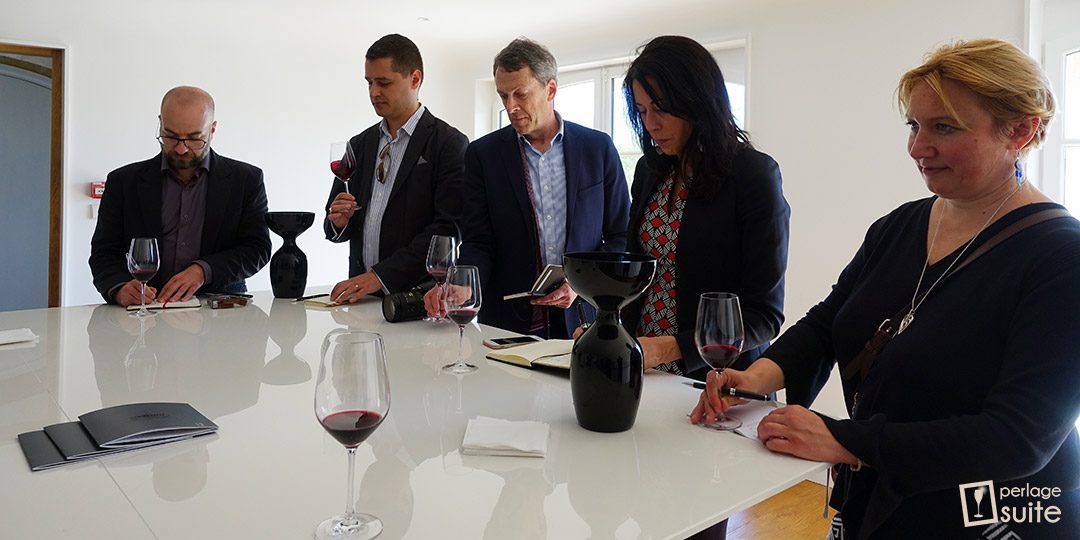 Château Beychevelle 2016
It is ruby red with purple, transparent and consistent reflections. The nose is very fruity, the cherry in spirit prevails, then a hint of vanilla, just mentioned liquorice and hot wax. In the mouth it enters with great elegance, warm, but very fresh, with a tannin still green. Discreetly long finish.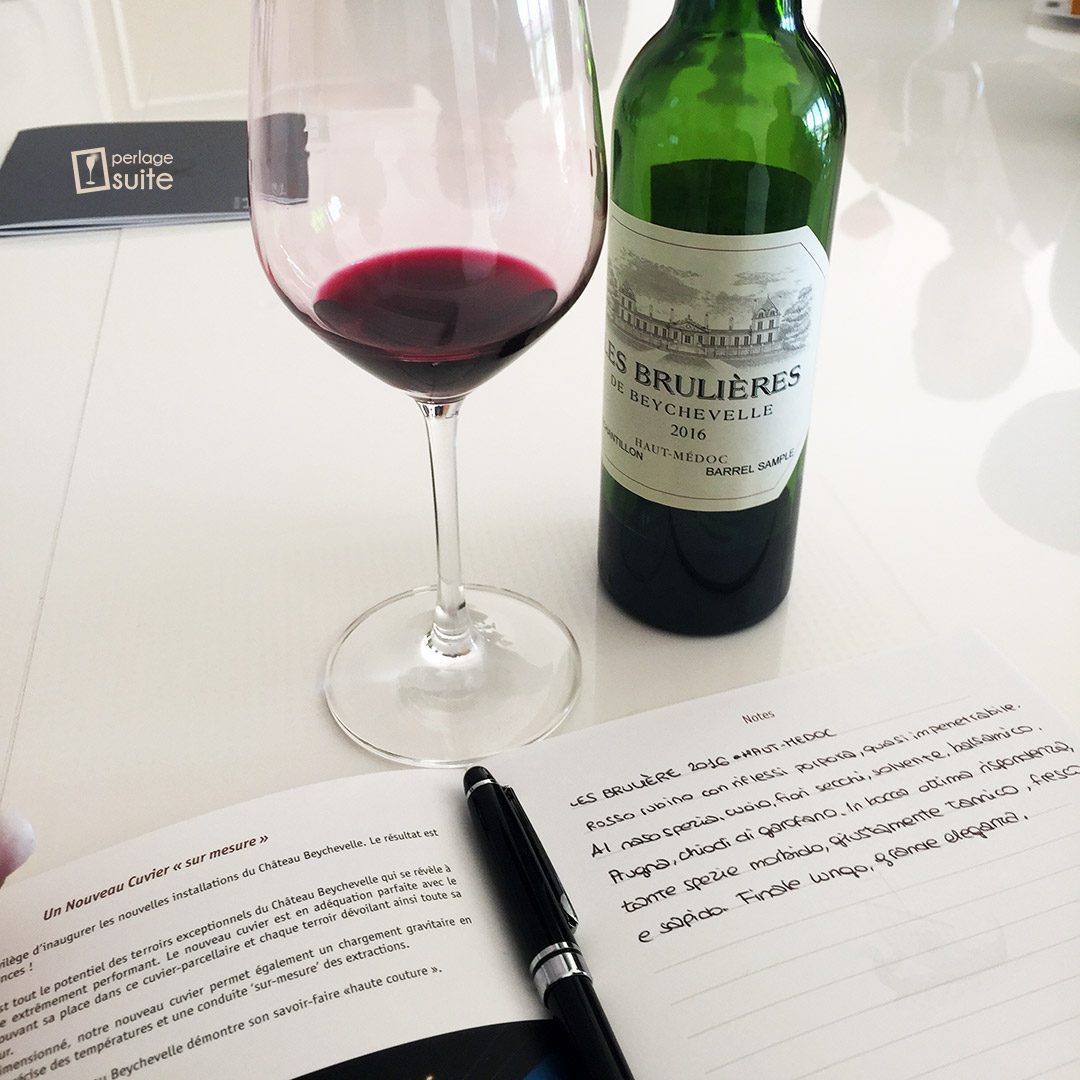 Château Beychevelle 2015
It is transparent ruby red with regular and close arches that confirm great consistency. On the nose hints of undergrowth, porcini mushroom, enamel, black pepper, leather. In the mouth it enters decided, but soft. The tannin is rounded. Slightly sapid, very fresh. Long spicy finish.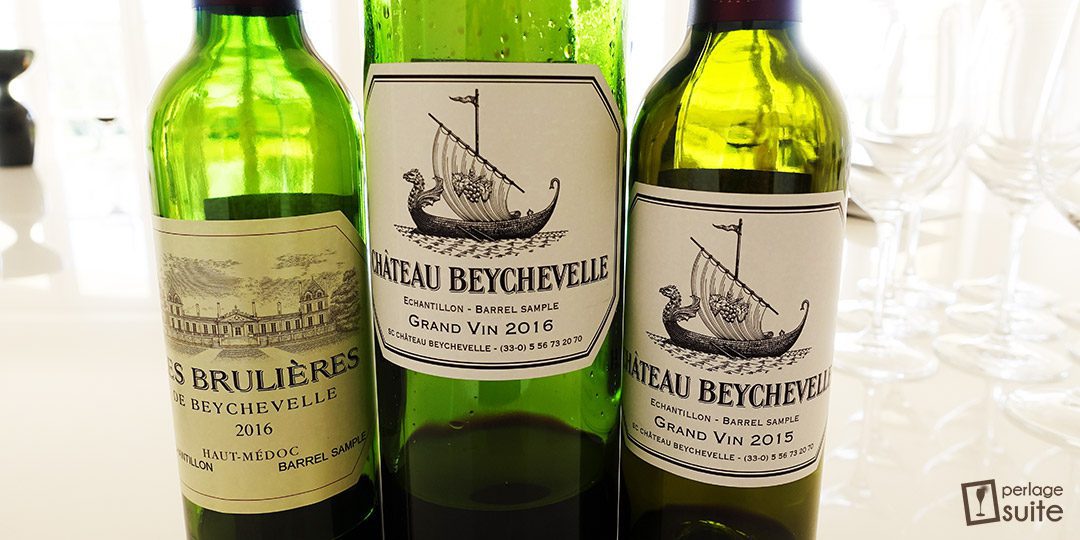 This photo is the perfect summary of a visit that, if you go to Bordeaux, you have to do absolutely … In the meantime why not try to buy the wines directly from negozio di Millésima?
If you have not already done so I suggest you to watch the wonderful video that tells our week in the Bordeaux of wine … for me it is always a great emotion! And you can see beautiful images of Château Beychevelle! ???

I remind you again that registrations are open for Millésima Blog Awards 2018! This year the winner can be you! Find out more on the site Millésima! By the way, how nice to see the dearJeff Burrows di www.foodwineclick.com between the jury !!

Cheers ❤

Chiara

If you love France, Bordeaux, the timeless charm of its Château … I suggest you read also these articles dedicated to Millésima Blog Awards 2017:

Finally, if you have not already done so, I remind you to buy your copy of mineSparkling Wine Book 500 bolle in 500! You can take advantage of the promo until Friday 15 December to make a wonderful Christmas present to all your #WineLovers friends! Browse the preview, if you click in the middle you can view it in full screen!

€ 19,00 – € 25,30 IVA inclusa!Compralo subito!

P.P.S. As always for the photos thank Universo Foto for the wonderful Sony RX100 M4 that I adore … and that I'm slowly learning to use with great personal satisfaction! Of course when the subject is so nice to take good pictures is "easy" … ❤